Source: Courtesy of Topshop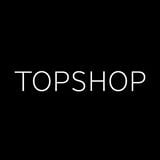 Need help completing your Summer looks? We partnered with Topshop to solve all your styling needs.
Everywhere you look, be it deep in your Instagram feed or out on the street, the fashion crowd is having a lot of fun challenging norms and trends. From reinterpreting military-inspired camo jackets as beach cover-ups to turning dollar-store bandanas into statement-making necklaces, we've taken notice. Curious as to how you can make these looks your own? Pay close attention. We've answered all your Summer styling questions ahead.