Tom Ford Red Carpet Style Interview
Tom Ford Doesn't "Love the Process" of Dressing Celebs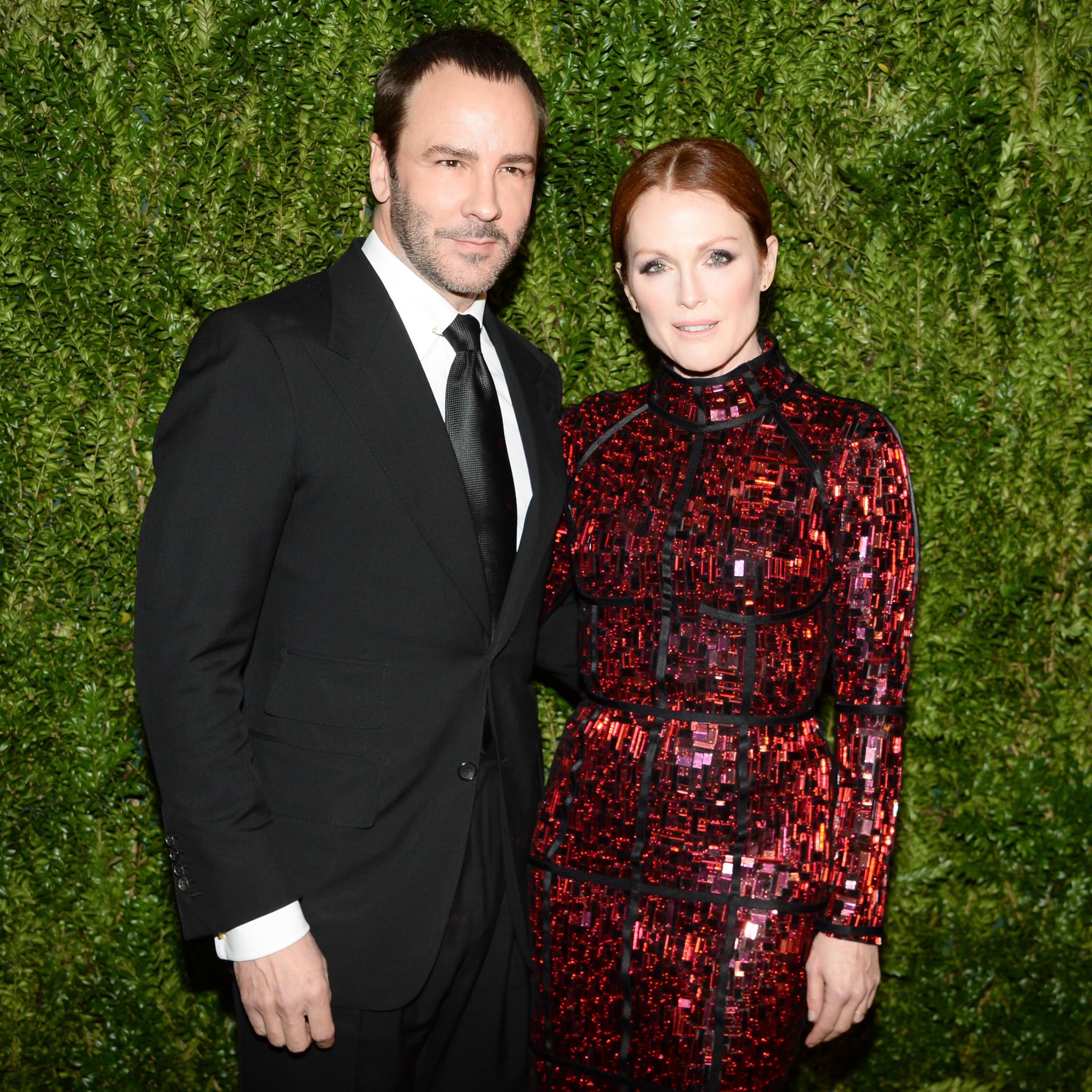 When we heard the guest announcement on Jimmy Kimmel Live! last night, we sat up straight in bed: Tom Ford?! Jimmy's a pro at chatting with actors, singers, and the occasional professional athlete, but fashion designers? It could be a first. In case you didn't catch the show, we're sharing the most fascinating tidbits we learned here, from his reaction to Jay Z's hit to those rumors that he's choosy about dressing celebs for the red carpet.
On whether he likes dressing celebrities: "I noticed you said I didn't like it, and that's not quite true. There won't be many women [wearing Tom Ford at the Academy Awards] because I usually only dress one woman. What I have been known to say is that I don't necessarily love the process. Dressing actresses for the Oscars is not a creative process, really. When you're designing [a collection] you're able to kind of figure out what you believe in, and what the world needs right now, or what women need right now, and you're literally a voice in contemporary culture.
"When you're dressing an actress, you're really working with someone and fulfilling their dream, or their agent's dream, or their husband's dream. They have a preconceived notion of what style they want to wear, what they want to look like, [or] how they're marketing this film. You're kind of just making something for them that actually isn't particularly creative."
On red carpet trends: "What's worn on the red carpet has nothing to do with what's going on in contemporary fashion. It's really a kind of bubble of 1950s Barbie clothes that's quite different than what real people are really wearing."
On making the runway a bit more realistic: "There are people in the world who do wear runway outfits exactly as you see them. However, I always try to really send real things down the runway that I believe mean something. Not everyone does. Different people approach the business in different ways. Some people are artists; some people are commercial designers who are doing something artistic, which is what I am. A commercial designer."
On hearing Jay Z's "Tom Ford" for the first time: "I had to go on rap translator to translate it to sort of understand what it meant. But the message is really quite positive. He doesn't do drugs; he wears Tom Ford — that's how he gets his high. So who doesn't like that?"