Unretouched Photo of Cindy Crawford
The Unretouched Photo of Cindy Crawford Is Fake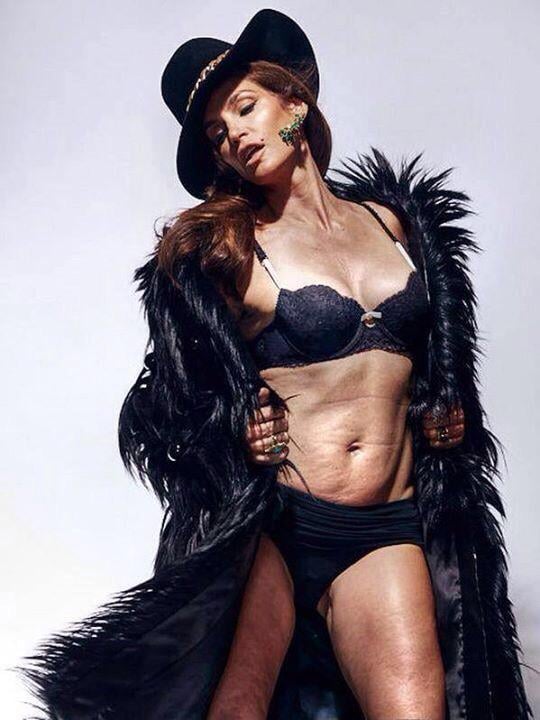 UPDATE: Turns out that the "leaked" photo is a fake. According to lawyers for photographer John Russo, the photo is "fraudulent" and "significantly doctored/altered."
Cindy Crawford is a model whose looks have inspired young woman for years, but an unretouched photo of Cindy is making its way around the Internet — and it may be her most beautiful and inspiring yet. The leaked picture gained attention after being shared on Twitter by British TV anchor Charlene White, and it already has more than 3,160 retweets. Though it was originally speculated that the photo was from an upcoming issue of Marie Claire, the magazine claims that it was actually a leaked photo from a December 2013 photo shoot for Marie Claire Mexico and Latin America.
Cindy, who is 48 years old, appears in the photo wearing nothing but lingerie and an oversize coat. The unretouched photo is just the latest image to ignite the controversy over the media's use of Photoshop to remove imperfections or blemishes. And while the leak may not have been intentional, the photo makes us love Cindy more than ever before because a real body is a beautiful body.