Vanessa Hudgens at the Young Hollywood Awards 2014
Which Star Brought the Freshest Look to the Young Hollywood Awards?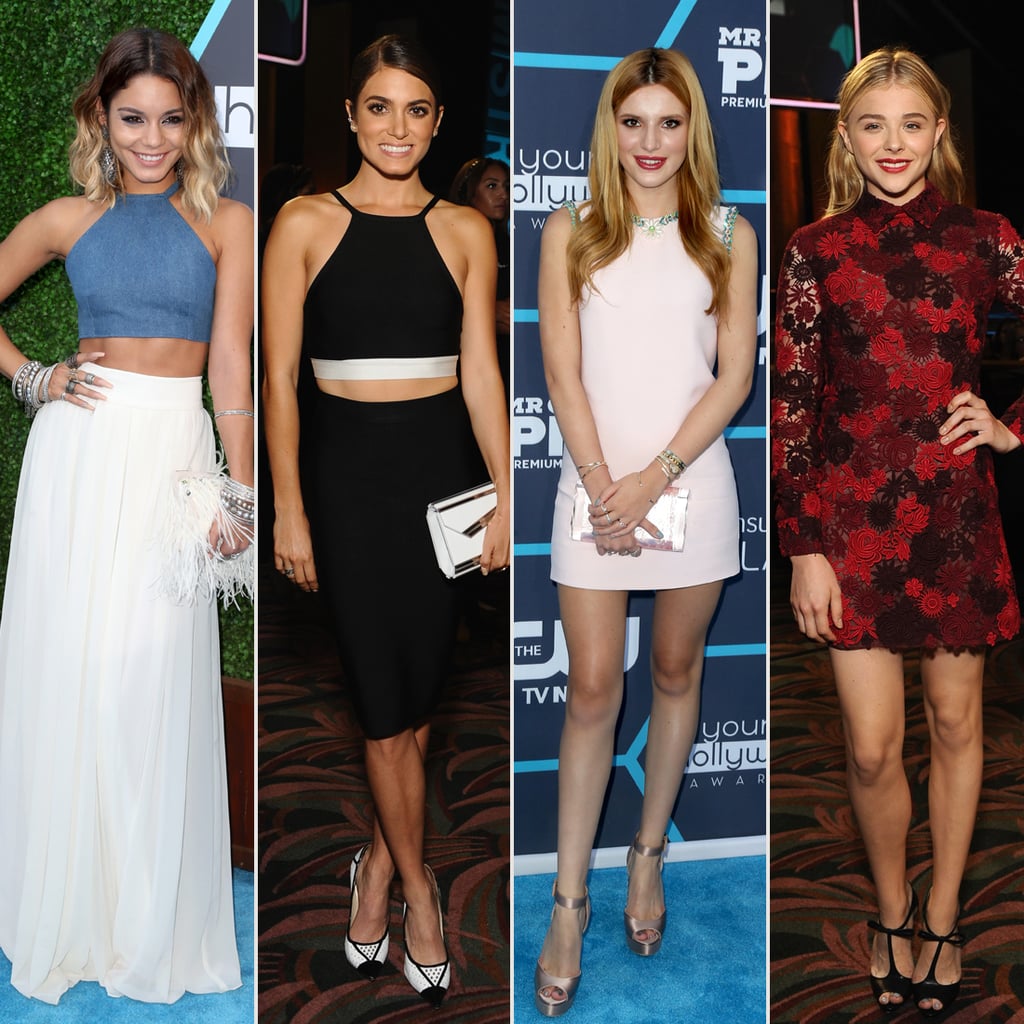 The Young Hollywood Awards are a celebration of the breakout, on-the-rise stars who are making major waves in entertainment. And, at an event that's a little less formal and, at times, almost feels like a party, the fashion should be fun. So, that's why we were excited to see some of our favorite celebrities take the blue carpet in looks that felt fresh. From bright, floral embellishments to quirky accessories and crop tops, Vanessa Hudgens, Nikki Reed, Bella Thorne, and Chloë Moretz all showed up sporting outfits complete with distinctive details.
Chloë and Bella showed a little leg in Valentino and Miu Miu, respectively, while Nikki and Vanessa went for the same silhouette in square-neck halters and white, eye-catching clutches. But, while Chloë may have taken home the award in the fan favorite category, the prize for most unique style sense is still up for grabs. So, make sure you put in your two cents below.