What Does the Rose Mean at the Met Gala 2018?
The Hidden Meaning Behind All the Rose Motifs You Saw at the Met Gala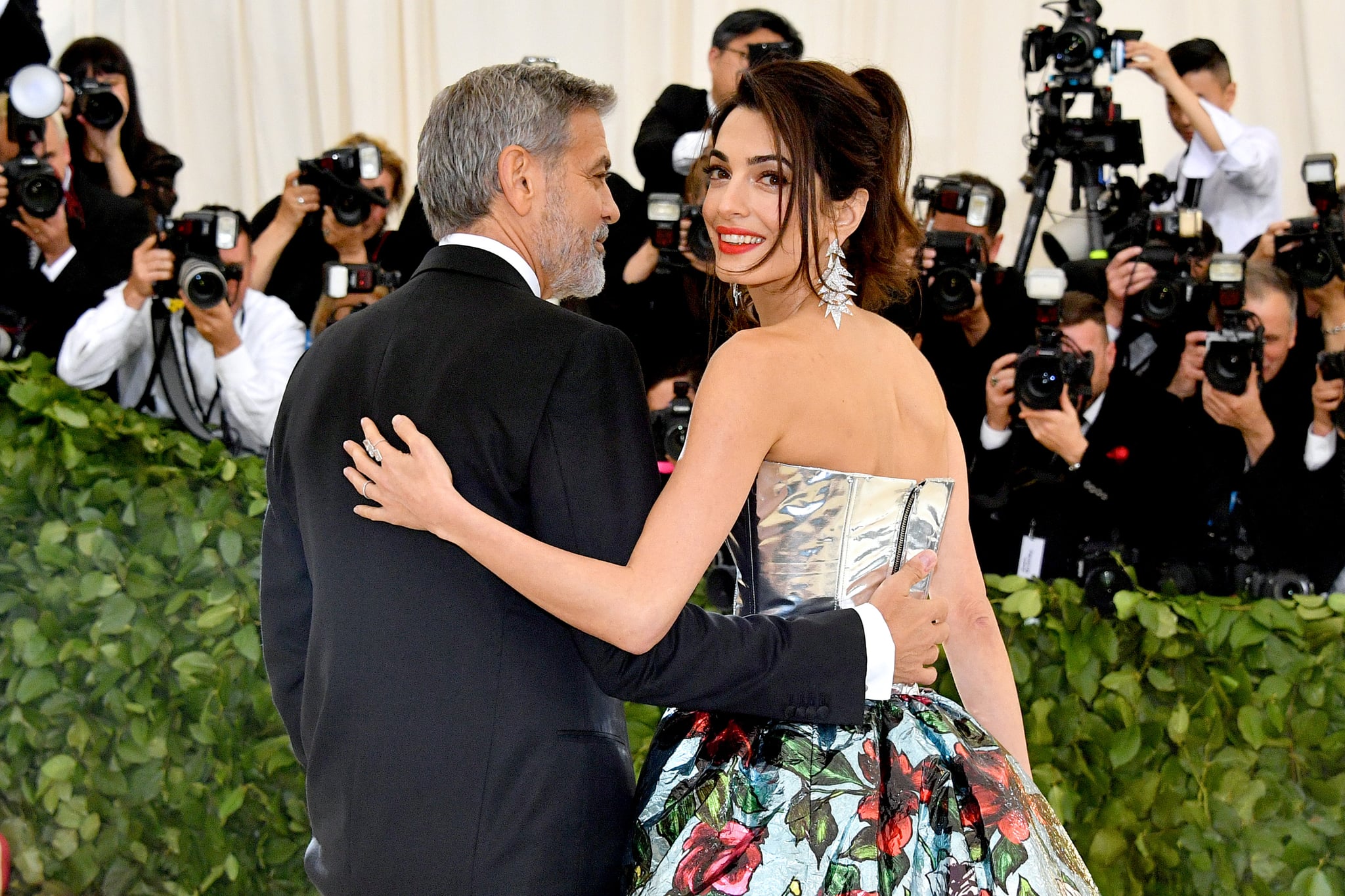 Image Source: Getty / Dia Dipasupil / WireImage
On Monday, May 7, celebrities and fashion icons alike descended upon the Metropolitan Museum of Art's Costume Institute Gala in New York City. As the biggest names in fashion and entertainment hit the red carpet, we noticed one big trend: roses. A little bit of research tells us the floral patterns on the red carpet were subtly following the theme of the night.
This year's theme is "Heavenly Bodies: Fashion and the Catholic Imagination" in honor of the museum's newest exhibit in partnership with the Vatican. So, why roses you ask? Well, in the Catholic religion, roses have a few interesting meanings.
The rose and its many colors have long since been associated with Catholicism. For starters, the red rose is a symbol of martyrdom, while the white rose stands for purity. In fact, the Virgin Mary is frequently associated with the gorgeous flower, reportedly known as a "rose without thorns" because she was born without original sin.
The legend of St. Ambrose says that the rose was originally created without thorns and found in the Garden of Eden. Once Adam and Eve committed their sins, the thorns appeared on the roses in the garden as a reminder of man's fall from grace.
Image Source: Getty / Jamie McCarthy
Many flowers are used to honor Mary, including roses, often seen in figures and paintings depicting her (as well as other saints and angels), usually worn as crowns on her head. Red roses reportedly represent her sorrow, white show her joy, and yellow represent the honor "bestowed upon Mary" to carry Jesus.
It's no surprise, then, that celebrities wanted to give a nod to the symbolism of roses in Catholicism. Amal Clooney, for example, wore a Richard Quinn ensemble with red roses as its focal point, featuring the flowers in its corseted bodice and gorgeous train. Jasmine Sanders opted for roses throughout her intricate braid as she stepped out on the carpet wearing H&M.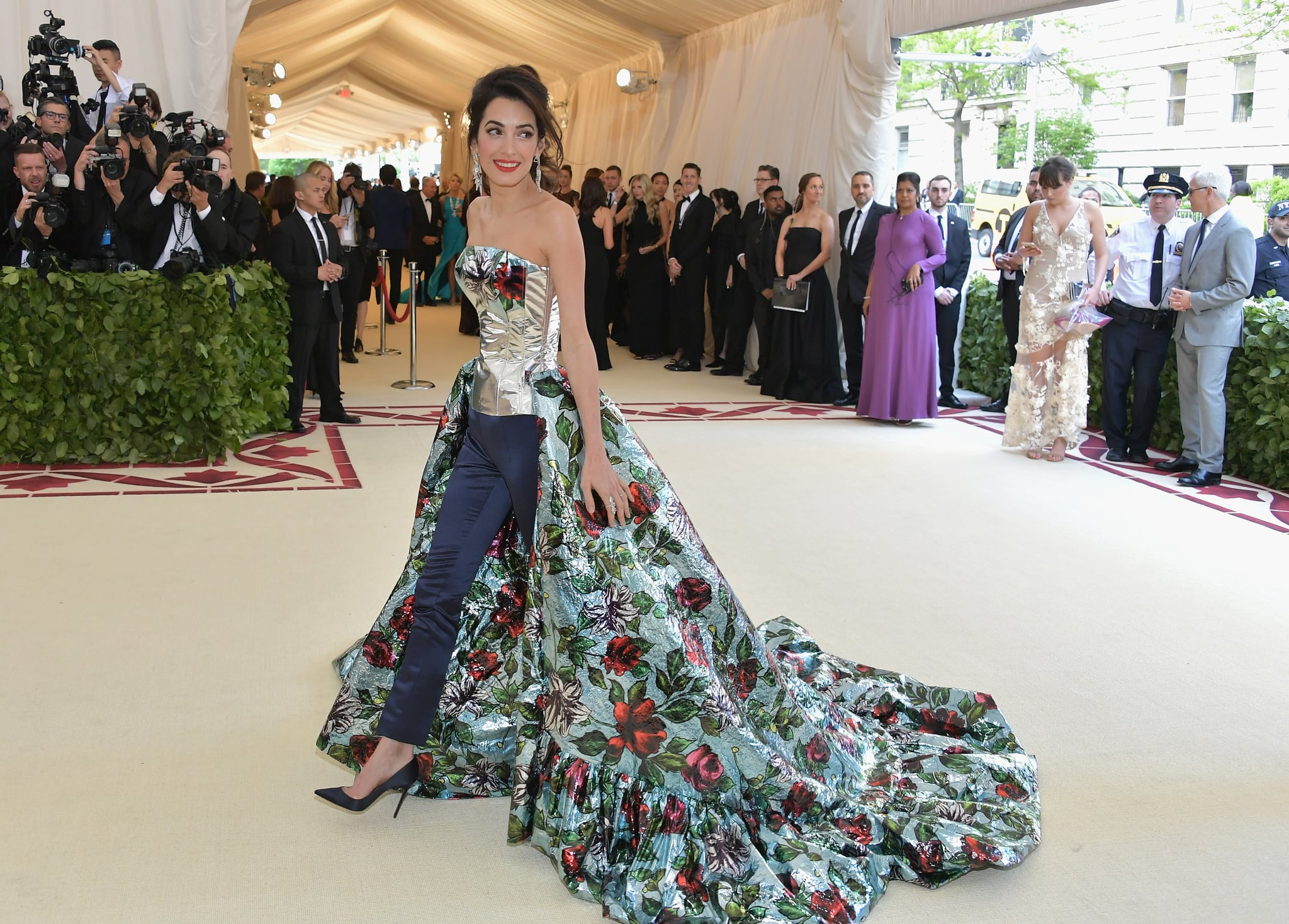 Image Source: Getty / Neilson Barnard