Zosia Mamet Talks About Her Style
Zosia Mamet Explains How to Look Good in a Blizzard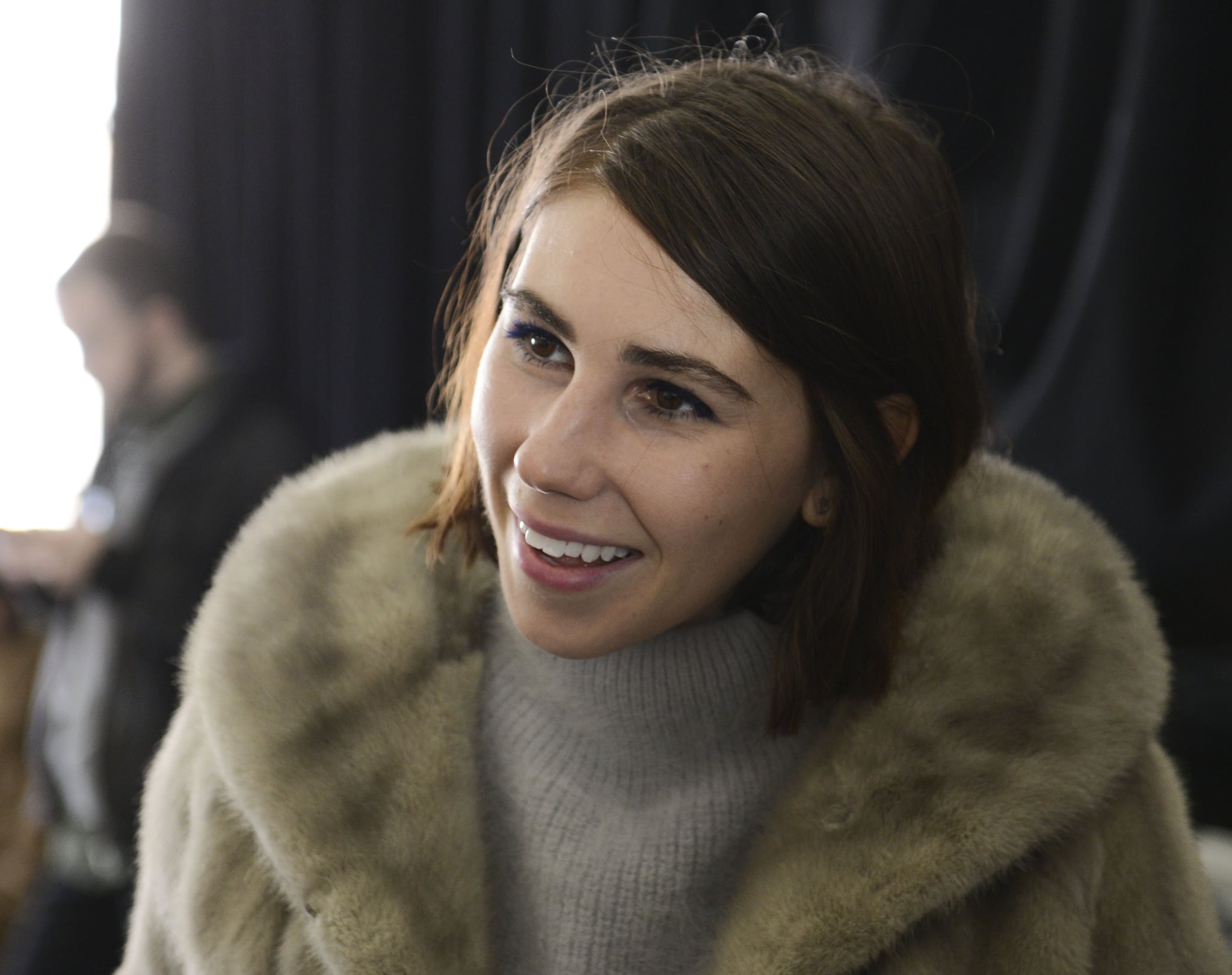 Every week, we bring you the best shoppable fashion and lifestyle stories from the editors at InStyle.com, including this story about actress Zosia Mamet's personal style.
Girls darling Zosia Mamet has an appetite for vivacious fashion, always incorporating bold, colorful choices and strong patterns into her ensemble and always managing to make it all look completely effortless. But how did she come to have such an insatiable hunger for that unique style of hers? "I didn't learn until a little later in life that your style doesn't necessarily need to be defined," she told InStyle.com backstage at the Rebecca Taylor runway show in New York City on Saturday afternoon. "Sometimes people get caught in the confines of their style, like you'll hear a woman say 'that's not me' when in reality, if you like it, it is you. I try to not be afraid of that."
Mamet explains that her signature style is typically "pretty wacky for the most part" and involves experimenting with trends while keeping a focus on comfort. "I really like that every day is dress up, and I'll have days where I wear black leggings and a sweatshirt or days when I wear snakeskin pants that my boyfriend wants to burn," she laughs. "I think it's all about enjoying it." But at the end of the day, it's all about mixing it up, really. "I'm a pretty simple girl, my go-to makeup is red lipstick, but I'm figuring it out as I go along. Some days it's jeans and a t-shirt, some days it's a minidress!"
Raised in Los Angeles, she's been adjusting her style to her New York life, but battling the snow and ice while looking chic is still a work in progress for the star. "I'm still learning, I think it's really an acquired skill to dress cute in the cold," she says. "It's so hard! I wear a lot of layers, and, for me, really the most important thing is being warm; I have a pair of Ugg snowboots, ridiculous bright white ones that I've been wearing. I'd much rather wear those and jump through the puddles than try to tip toe through them. That's my jam."
More:
Zosia Mamet's Best Looks Ever
See Allison Williams's Beauty Evolution
Our Favorite Nail Art From New York Fashion Week