As POPSUGAR editors, we independently select and write about stuff we love and think you'll like too. If you buy a product we have recommended, we may receive affiliate commission, which in turn supports our work.
As someone who writes about shopping for a living, I'm all about buying cute things from the comfort of my couch. That said, I'm not immune to the perils online shopping can bring. Convenient? Yes, yet there's always the risk you'll buy the wrong color or size. (Or, even worse, your delivery might look nothing like it did online.) And I haven't even scratched the surface about returning items or requesting refunds.
That's what's so great about Prime Wardrobe's Try Before You Buy program. The e-tailer lets you pick up to eight beyond-cute pieces like boots, cozy sweaters, and flouncy fall dresses. Once your order arrives, you have seven days to decide whether you want to keep them. Don't worry; you'll only pay for what you keep, and the rest can be returned with a prepaid label. (Yes, it's that easy.)
And to make your shopping even sweeter, Amazon is offering $10 off your first order of $50 or more. All you need to do is enter the promo code TBYB10.
The convenience of online shopping mixed with the IRL experience of your favorite brick-and-mortar store?! I mean, it's no wonder why I'm filling up my e-cart, stat. With so many options to choose from, narrowing Amazon's offerings down to eight picks is easier said than done. Fortunately, your resident shopping expert (aka me) is reporting for duty, sharing the 10 items I'm eyeing right now. (Like I said, eight is hard!)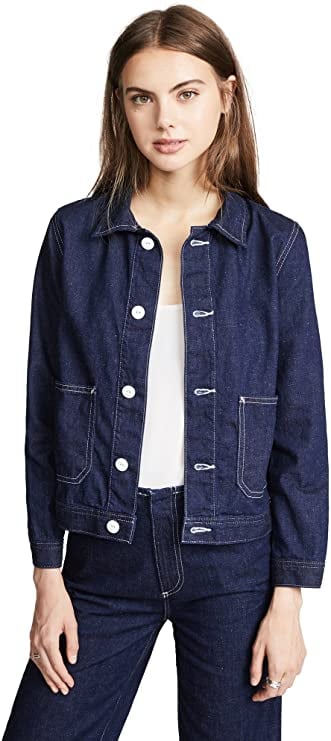 Cool Coat: AG Adriano Goldschmied Women's Avenall Jacket
As someone who owns several jean jackets, I firmly believe that this layer can bring an effortless cool to any look. But since a person can never have too much denim, I'm low-key obsessed with the AG Adriano Goldschmied Women's Avenall Jacket ($150). The white buttons and contrasting threading throughout give this coat an elevated, compliment-worthy edge. (Translation? It's the perfect thing to wear when it's not too hot but not too cold.)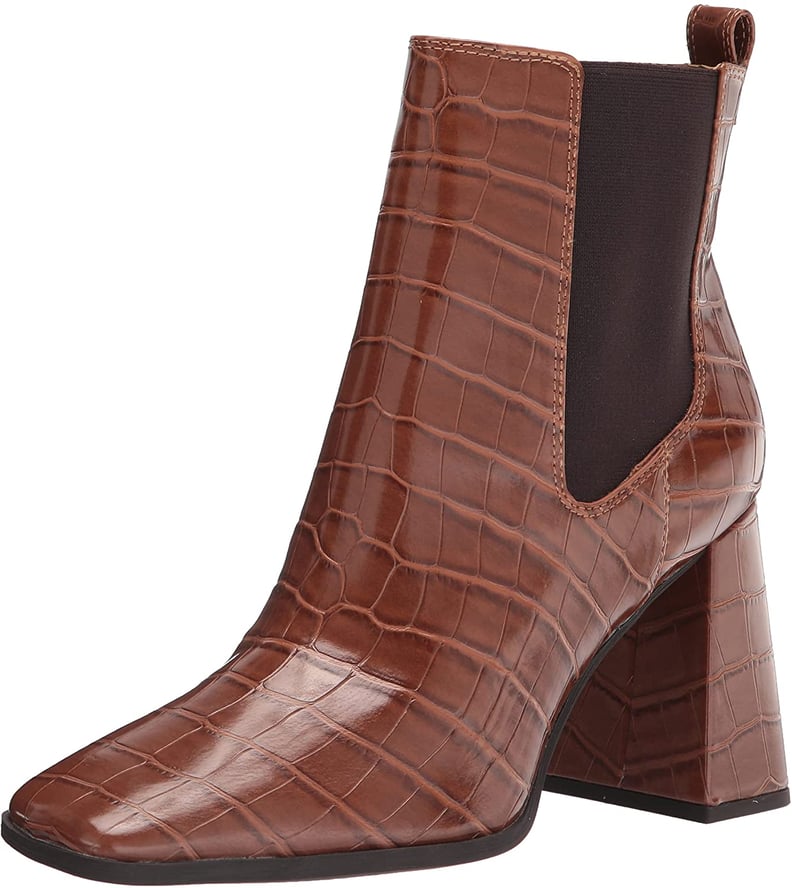 Beautiful Boots: Circus by Sam Edelman Women's Polly Ankle Boots
Whether you pair them with flared jeans or tights and your favorite frock, prepare to get a lot of mileage out of these Circus by Sam Edelman Women's Polly Ankle Boots ($55). With a faux embossed exterior and chunky heel, it's safe to say these boots are made for walking. (Stylishly, of course.)

Flouncy Frock: Show Me Your Mumu Women's Birdie Mini Dress
Repeat after me: I can definitely wear a minidress this fall. All you need to do is pair it with some opaque tights and chunky boots. So if you want to pick up a new dress to match the occasion, the Show Me Your Mumu Women's Birdie Mini Dress ($158) is designed to deliver. Its long, balloon sleeves feel autumnal, but its light, airy fabric will also come in handy once the temperature rises again.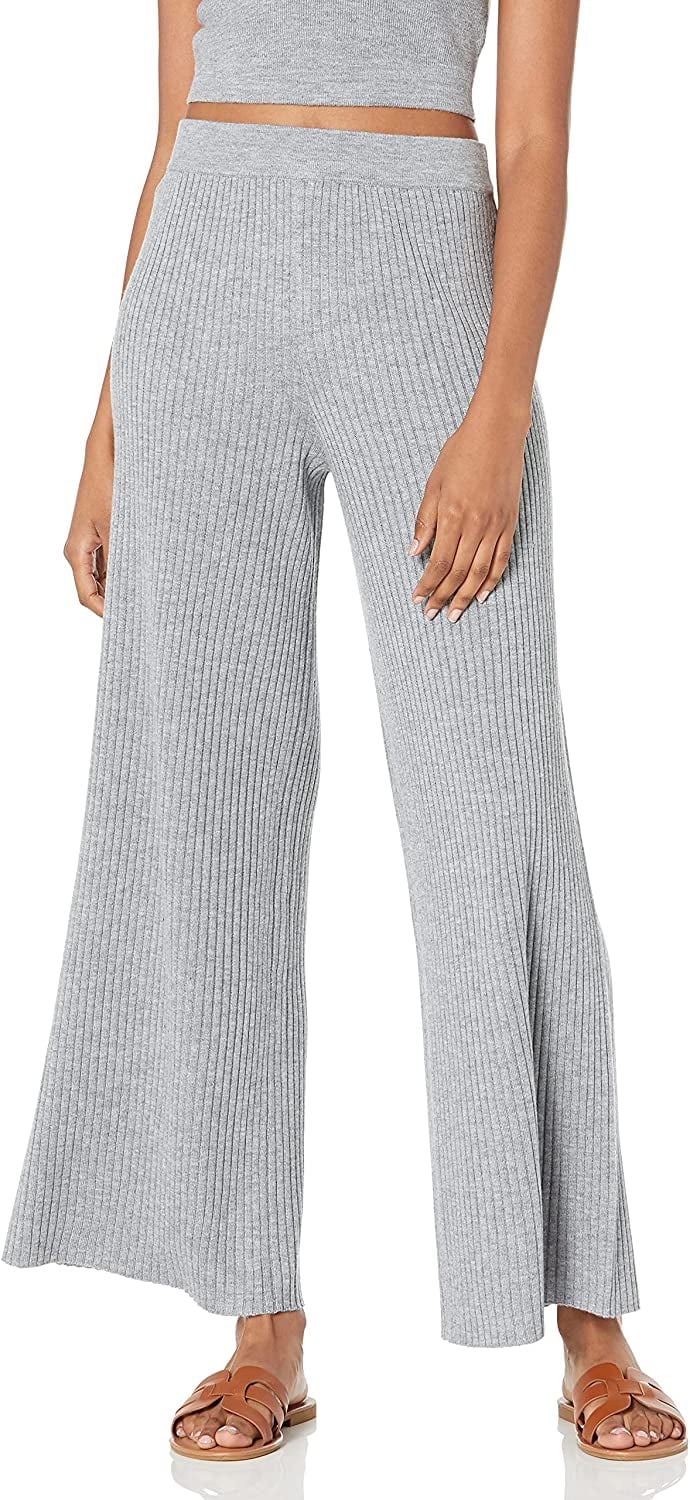 Lounge Away: The Drop Women's Catalina Pull-On Rib Sweater Pants
Just because the world has slowly — kinda, sorta — opened up again doesn't mean loungewear is a thing of the past. In fact, I'm still finding myself spending a lot of time at home. The twist? I'm over wearing the same leggings on repeat. With a cool, flared silhouette and ribbed material, these The Drop Women's Catalina Pull-On Sweater Pants ($45) are the perfect solution to my latest fashion dilemma.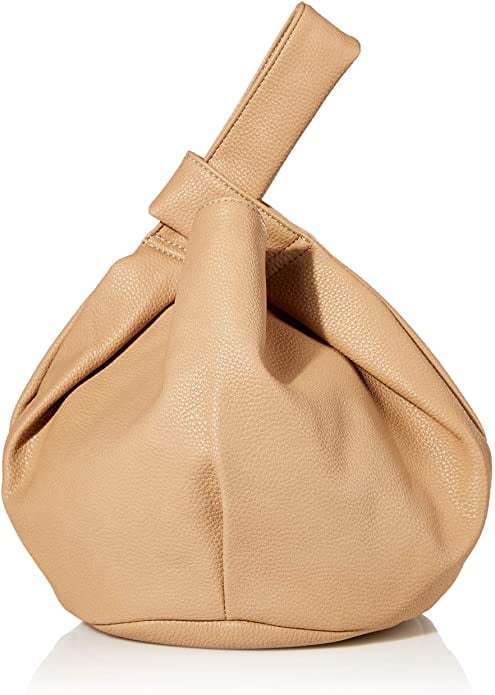 Carry On: The Drop Women's Avalon Small Tote Bag
But when I do go out, I like to have a bag that is cute on its own, can go with everything, and is spacious enough to hold all of my stuff. And by the looks of it, this The Drop Women's Avalon Small Tote Bag ($40) may tick off all of the boxes — and then some.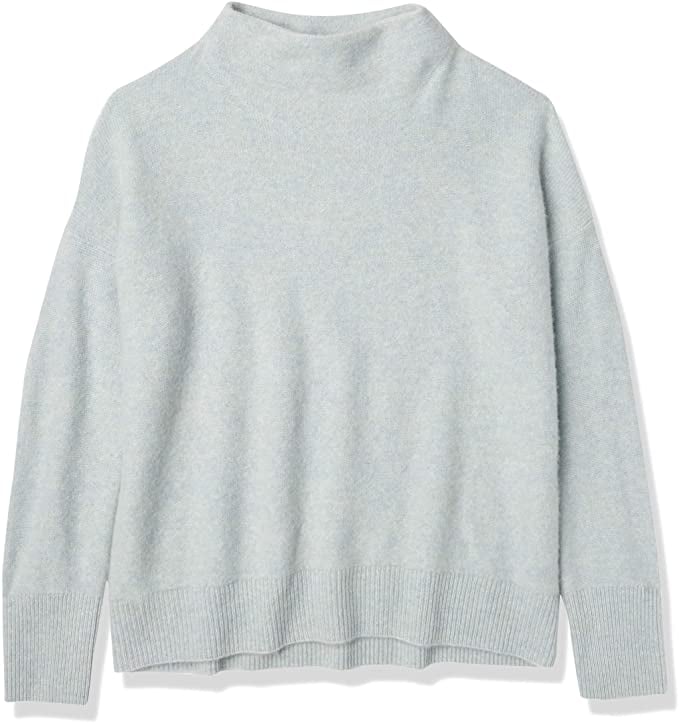 Stylish Sweater: Vince Women's Boiled Cashmere Funnel Neck Pullover
Sweater weather has arrived, people! Personally, I'm all about cozy pullovers with a mock neckline. (It's more stylish than a typical crewneck and not quite a turtleneck, yet it's unapologetically chic.) Don't let its sticker shock fool you: the Vince Women's Funnel Neck Pullover ($395) is made with a super-soft cashmere, so I'll basically wear it all fall long.
Cuddly Coat: Daily Ritual Women's Teddy Bear Fleece Lapel Coat
Made with a plush teddy-bear fleece, the Daily Ritual Women's Lapel Coat ($60) feels just as good as it looks. This jacket is available in a handful of punchy colors, but I'm seriously digging this leopard print. (After all, it makes a statement without going full-on Tiger King.)

Silky Skirt: The Drop Women's Maya Silky Slip Skirt
I've been wanting to try the slip-skirt trend for a long time but never picked up one of my own. Thanks to Prime's Try Before You Buy program, I can test out this The Drop Women's Maya Silky Slip Skirt ($45) before I commit to it. If I love it — which I have a feeling I will — I can pair this skirt with chunky sweaters or my turtleneck bodysuit.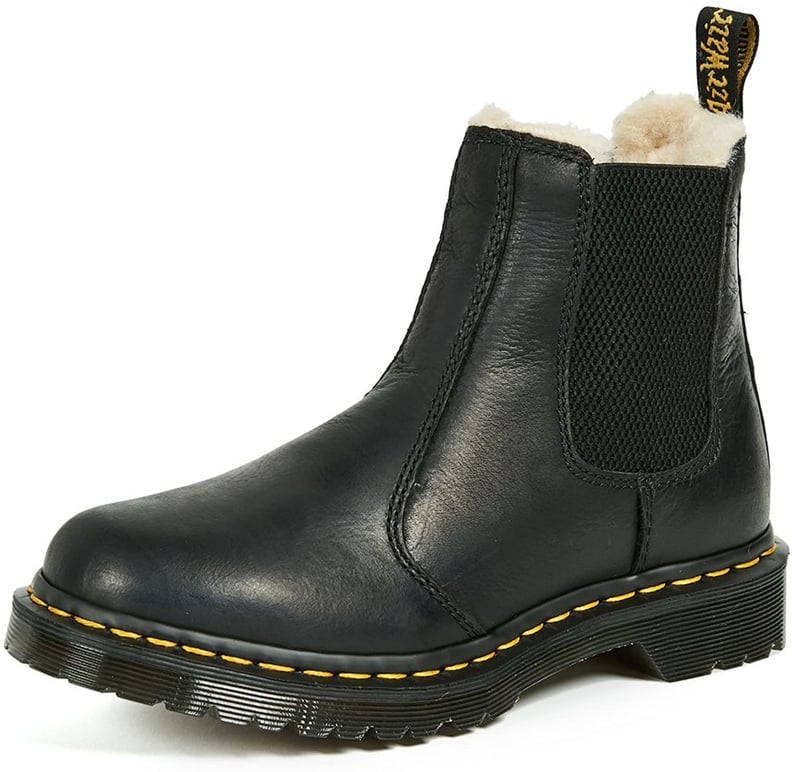 Tough Toes: Dr. Martens Women's 2976 Leonore Chelsea Boots
Chunky boots are having a moment, and I'm totally here for it. Dr. Martens has been synonymous with this style for years, so I'm ready to pick up these 2976 Leonore Chelsea Boots ($160). (Psst . . . the plush lining will make them perfect for the colder months.)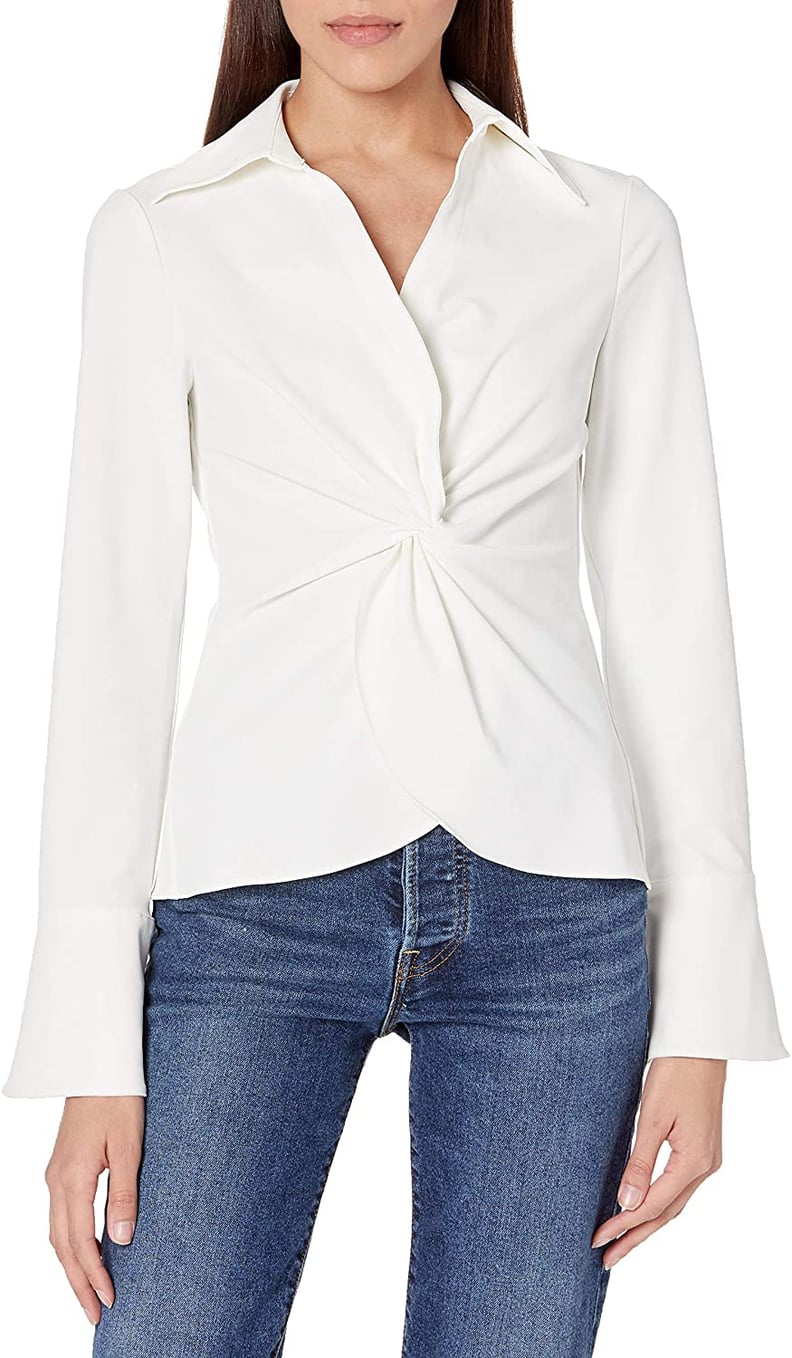 Cinq a Sept Women's McKenna Top
Maybe I've been binging too much of The Morning Show — and fawning over Jennifer Aniston's simple-yet-chic wardrobe in the process — but I'm trying to buy classic pieces with an unconventional edge. And thanks to the twist detailing, the Cinq a Sept Women's McKenna Top ($290) is the perfect take on the traditional button-down.