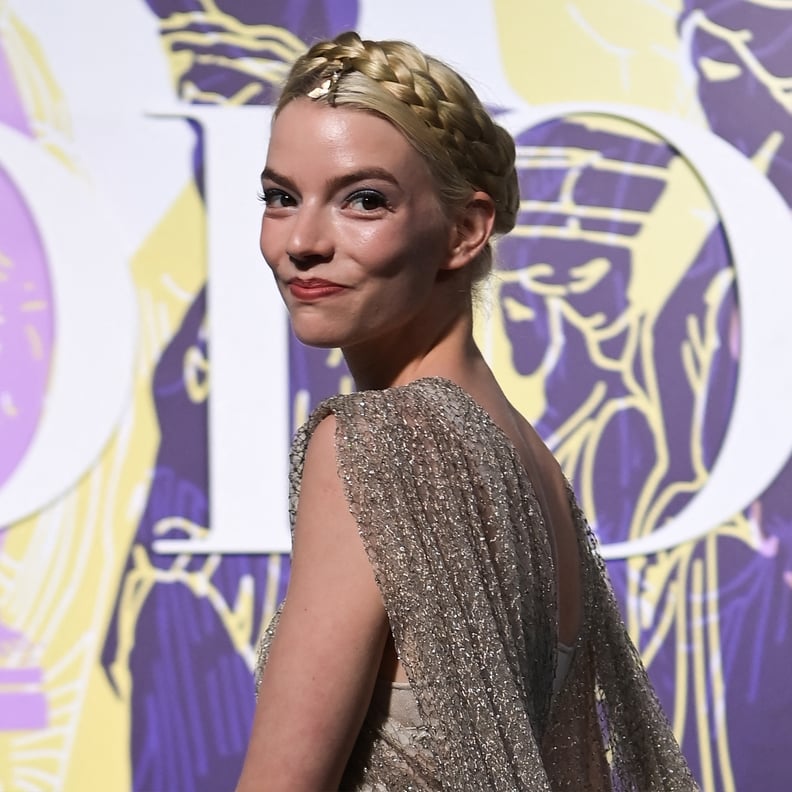 Anya Taylor-Joy and Cara Delevingne make quite the chic fashion duo, but turns out they also have the sweetest friendship. The two recently hung out at Dior's Cruise 2022 show in Athens, and like a true friend, Anya made sure Cara was red carpet ready before heading into the venue. In an adorable video shared to Cara's Instagram, the Queen's Gambit actress smoothed out the fringes in the model's gorgeous gold dress, twirling her around to ensure every wrinkle was straightened out.
"Find people that will tell you when you have something in your teeth and when you need it most, tell you things you may not want to hear," Cara captioned the moment. "Connection is the only way we can learn and grow so be the women that fixes another women's crown (dress) instead of pointing out that it was crooked."
The model also shared some fun shots of the two posing for the camera, holding hands, and showing off their matching Dior sandals. Anya paired the strappy shoes with an ethereal iridescent gown, while Cara wore a fringe halter dress in the same champagne color. "Also wearing the same thing as someone else only means you have good taste," she added. Talk about a stylish duo we didn't know we needed! Check out more of the pair at the Dior show ahead.