As POPSUGAR editors, we independently select and write about stuff we love and think you'll like too. If you buy a product we have recommended, we may receive affiliate commission, which in turn supports our work.
Am I crazy for waking up four days after the Golden Globes with Anya Taylor-Joy's custom Dior gown still on my mind? Is anyone else with me here? Even if you're not, you're probably at least in the UGG camp (after all, most of our editors are), and coveting the cozy slippers and slides the brand has come out with. Just one day after receiving the Globes title of Best Performance for her role as Beth Harmon in The Queen's Gambit, the style star in the making confirmed she, too, treasures her UGGs.
Anya owns the Oh Yeah Spots Slide Slipper, which puts a whole new spin on the term "spotted" when we're talking celebrity street style (come on, you can at least crack a smile). She wore the shoes with tapered sweats covered in graphic prints, a long-sleeved raglan tee, headband, and tote bag — the casual "I'm just going to step outside for a quick sec" outfit we've all been reaching for the past few months. So, while the Globes glow she's sporting might not be so relatable for all of us, the footwear choice definitely is. Read ahead to shop Anya's exact UGGs, or pick up a different pair of animal patterned slippers that work for that indoor/outdoor vibe.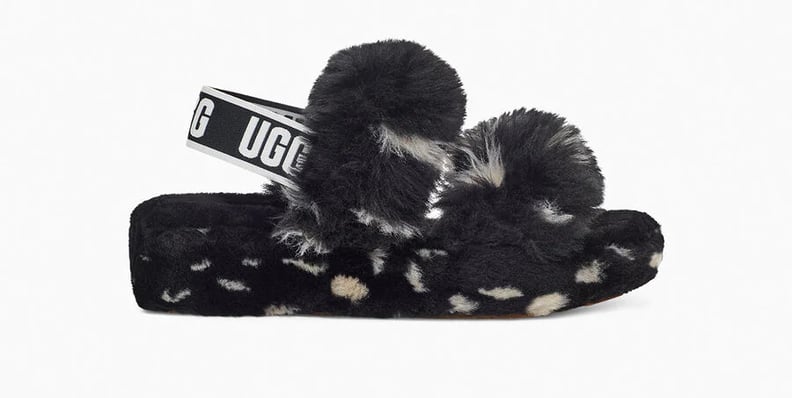 Shop Anya Taylor-Joy's UGG Oh Yeah Spots Slide Slippers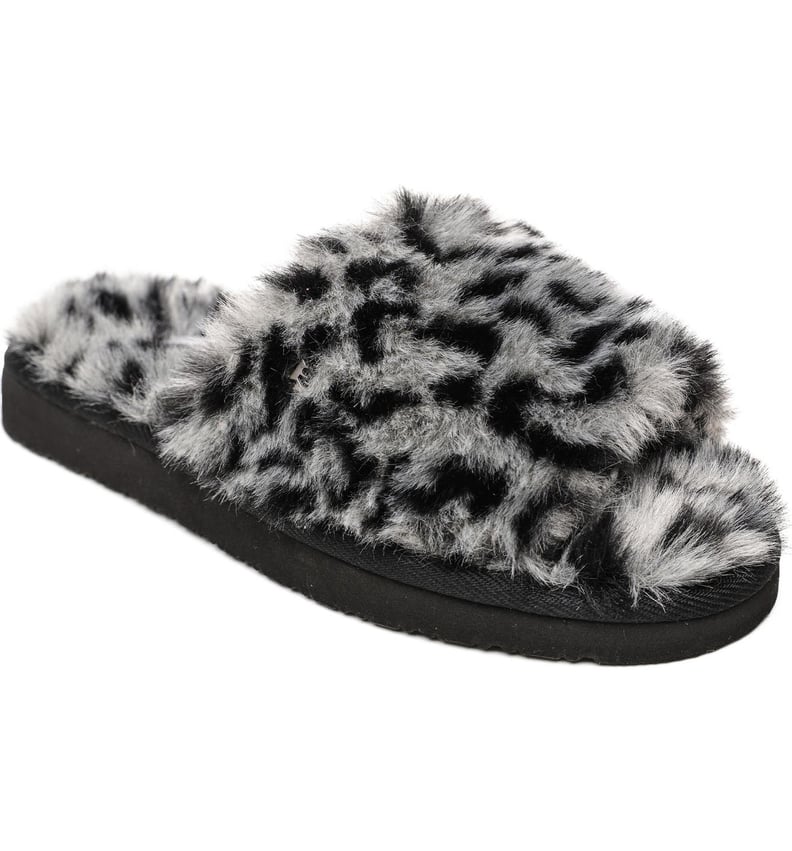 Minnetonka Faux Fur Slide Slipper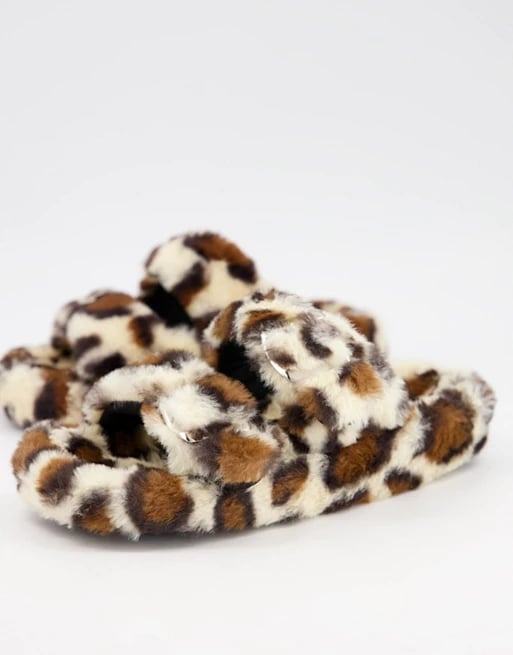 Quipid Double Strap Slippers in Leopard Fur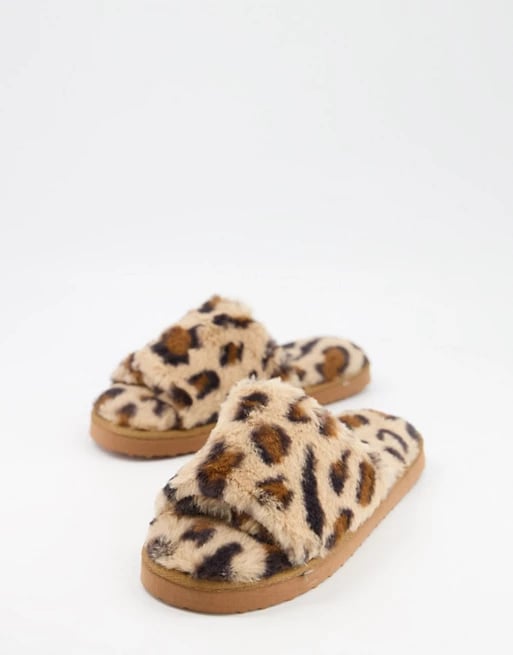 ASOS Design Zack Chunky Slider Slippers in Leopard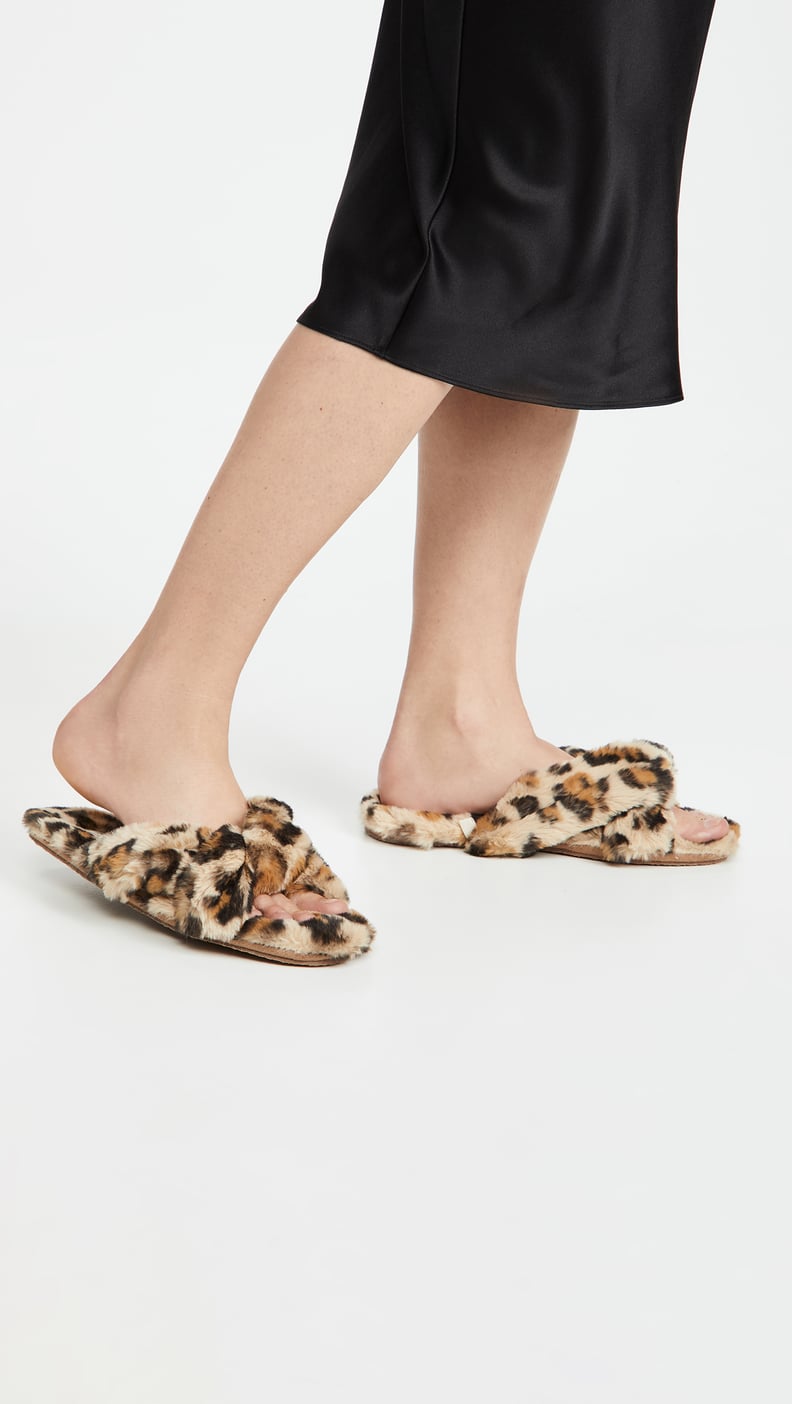 Madewell Crisscross Furry Leopard Slippers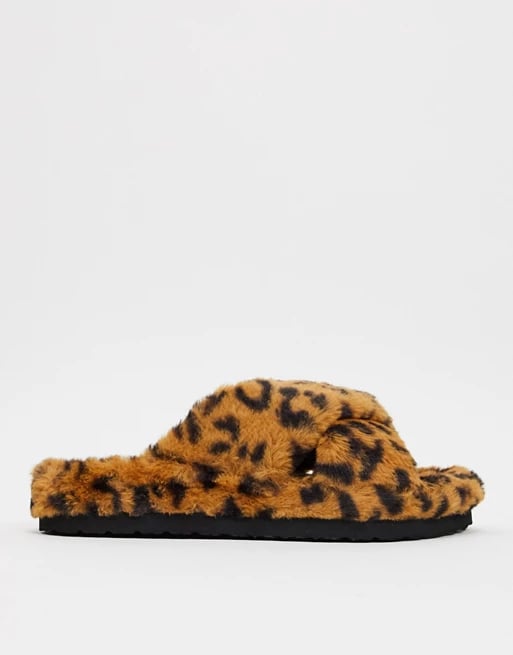 Steve Madden Fuzed Slip On Fluffy Slipper in Leopard