Our Favorite '90s Supermodels Are Reuniting For an Apple TV+ Docuseries About Their Careers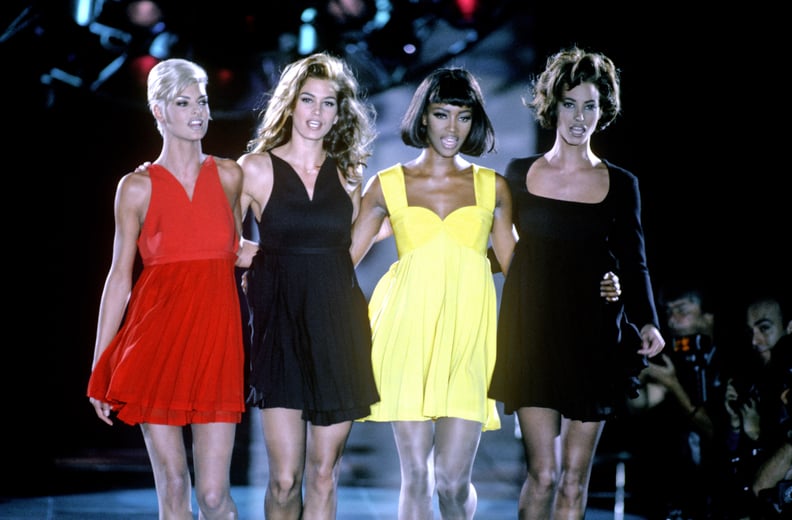 Apple TV+
Apple TV+
Apple TV+ is treating us to a welcome dose of nostalgia with a brand-new documentary series titled The Supermodels. Officially announced on Oct. 6 and now in the works at the streaming service, the project will delve into the iconic modeling careers of the '90s fashion scene's indisputable dream team: Linda Evangelista, Cindy Crawford, Naomi Campbell, and Christy Turlington. Each of the influential catwalk queens will star in the docuseries, looking back on their rise to runway fame and exploring their lasting impact on the fashion industry and the world at large. Apple TV+ perfectly summed it up in a press release, writing, "As the fashion industry continues to redefine itself — and women's roles within it — this is the ultimate story of power and how four women came together to claim it, paving the way for those to follow."
While revealing the project to her Instagram followers, Naomi said, "My sisters Christy, Linda, Cindy and I are extremely thrilled to share our story with the world . . . We hope our journey seen in the docuseries will encourage, motivate and inspire young people around the world." Meanwhile, Cindy shared similar sentiments, writing, "I'm excited to reunite with my friends to both celebrate and examine the way supermodels transcended the traditional perceptions and limits of modeling in the fashion industry through time." We're pretty darn psyched too, Cindy!
An exact release date for The Supermodels has not been shared yet, but we'll be sure to update you as soon as Apple TV+ unveils more details. Who's ready for a (cat)walk down memory lane?