We've Crunched the Numbers, and Ariana Grande's "34+35" Outfits Are Some of Her Best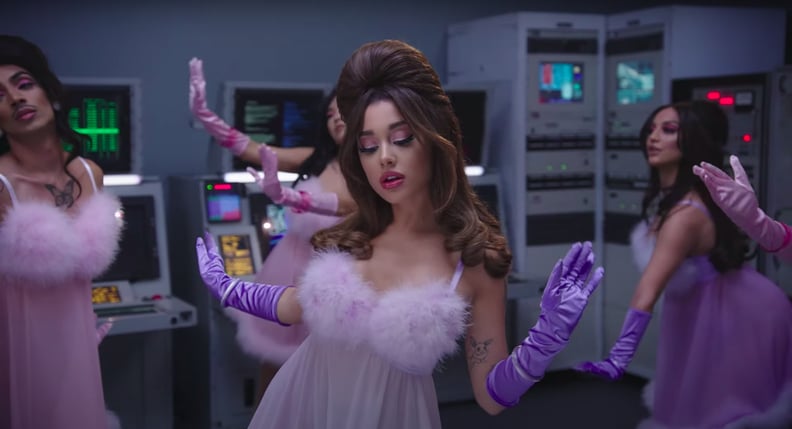 YouTube
It doesn't take a mathematician to understand that Ariana Grande's "34+35" music video is sexy and packed with iconic looks. The singer continued to lean into the '60s style inspiration we saw in "Positions" — but with a fembot twist.
Ariana takes on a few roles for the clips, from researcher to robot. Her stylist, Mimi Cuttrell, picked the ideal outfit for each switch-up, like a chic patent lab coat or the familiar pink babydoll dress. A closer look at her accessories and shoes proves that no detail was spared in each ensemble. See a breakdown of the fashion moments below, and catch up on the full music video.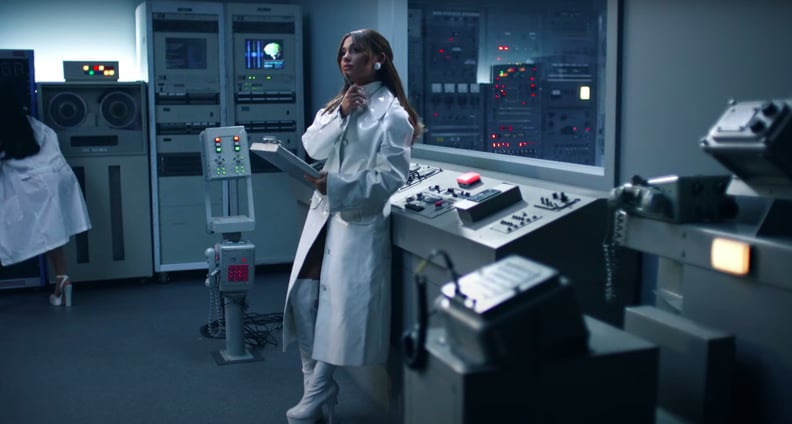 For her researcher role, Ariana went full monochrome in a white patent lab coat, over-the-knee platform boots, a turtleneck, and matching earrings.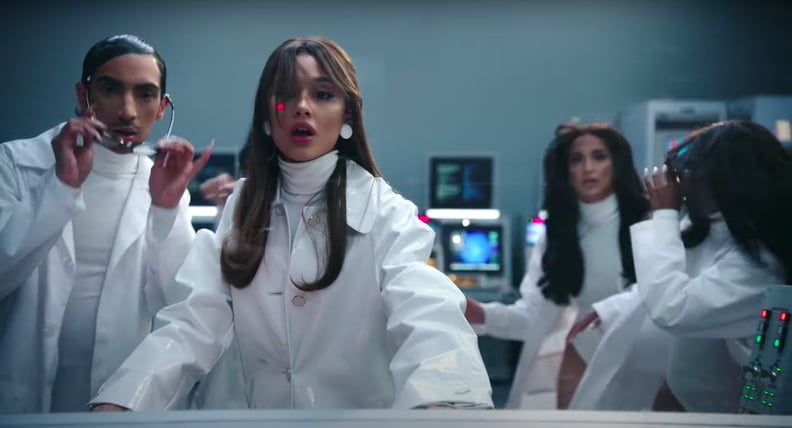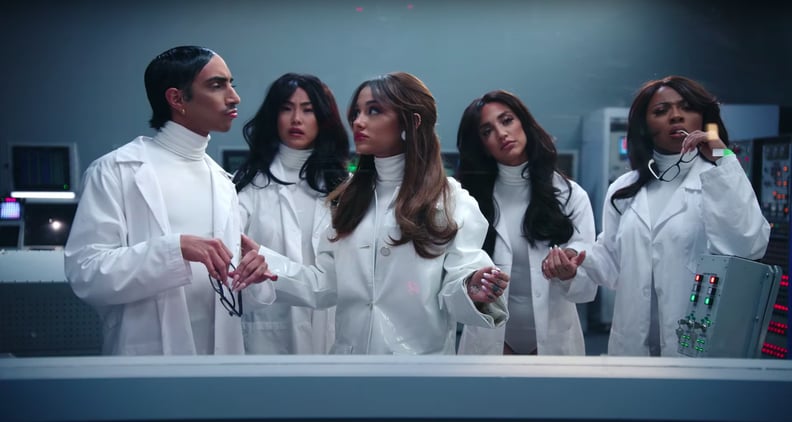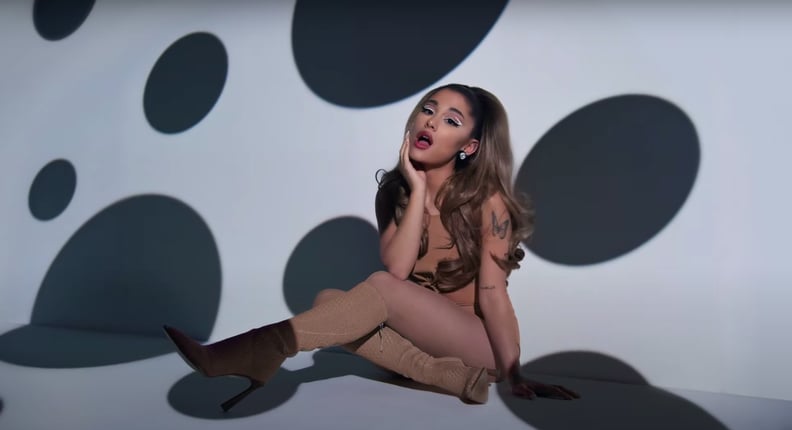 Ariana stayed with the '60s theme wearing this cutout bodysuit and heeled boots.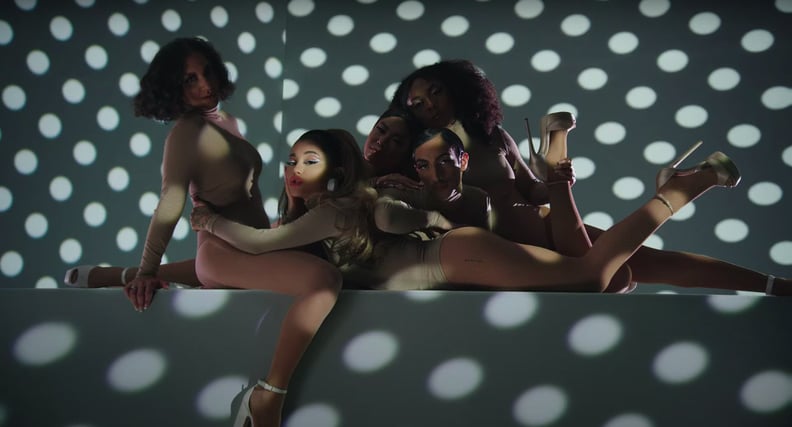 Blink and you might think this outfit is the same as the others, but Ariana changed up her bodysuit to match her dancers and slipped into strappy heels.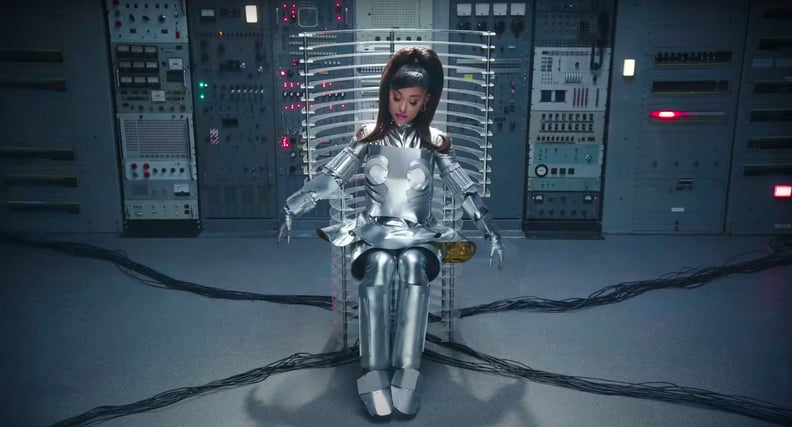 Robo-Ariana! A full metallic look achieved the goal of an electronic lab creation.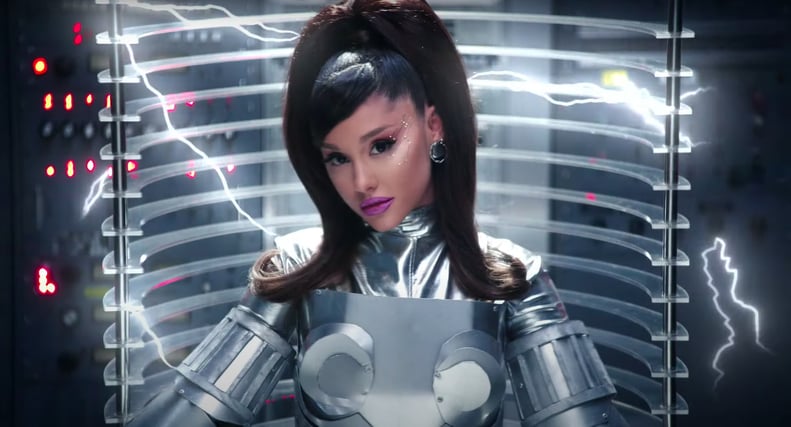 And last, but certainly not least . . . the fembots! These babydoll dresses pay tribute to the robots from Austin Powers, with matching gloves and metallic heels.