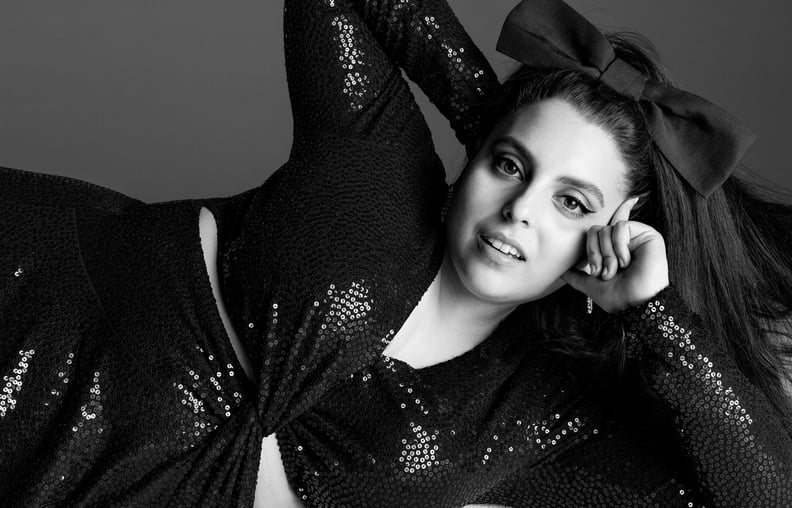 W Magazine | Inez & Vinoodh
Beanie Feldstein has a fashion fable to share. In her recent W magazine cover story, the 28-year-old actress and Impeachment: American Crime Story star reflected on her 2020 Oscars appearance, which marked her second time attending the award show, and how the halter silhouette on her embroidered Miu Miu dress nearly led to a very public wardrobe malfunction. "The halter on the dress was struggling," Beanie said. "It was hanging on for dear life."
"I almost flashed the entire world that night."
Beanie explained the dress had a clasp at the neck, and because there was boning inside and a "shelf" for the bust, a bra wasn't necessary. "I'm all about representation, and I'm here to represent big, low-hanging Jewish breasts," Beanie joked. But when it was time to walk on stage to present, things took a turn: "I was nervous and accidentally stepped on the front hem of my dress, and with that step, the clasp gave way. At that point, there was 18 seconds to go. Luckily, someone backstage had a safety pin and reclasped me, but I almost flashed the entire world that night."
Though viewers had not one inkling about the backstage scare, Beanie has since ruled out the silhouette for herself. "The moral of this story is, I'm a busty, low-hanging Jewish girl, and you have to be who you are," she said. "Which means no more halters." See photos of Beanie wearing her very last halter ahead.