Becky G's Affordable Sunglasses Are For Everyone, Because "Sharing Is Caring"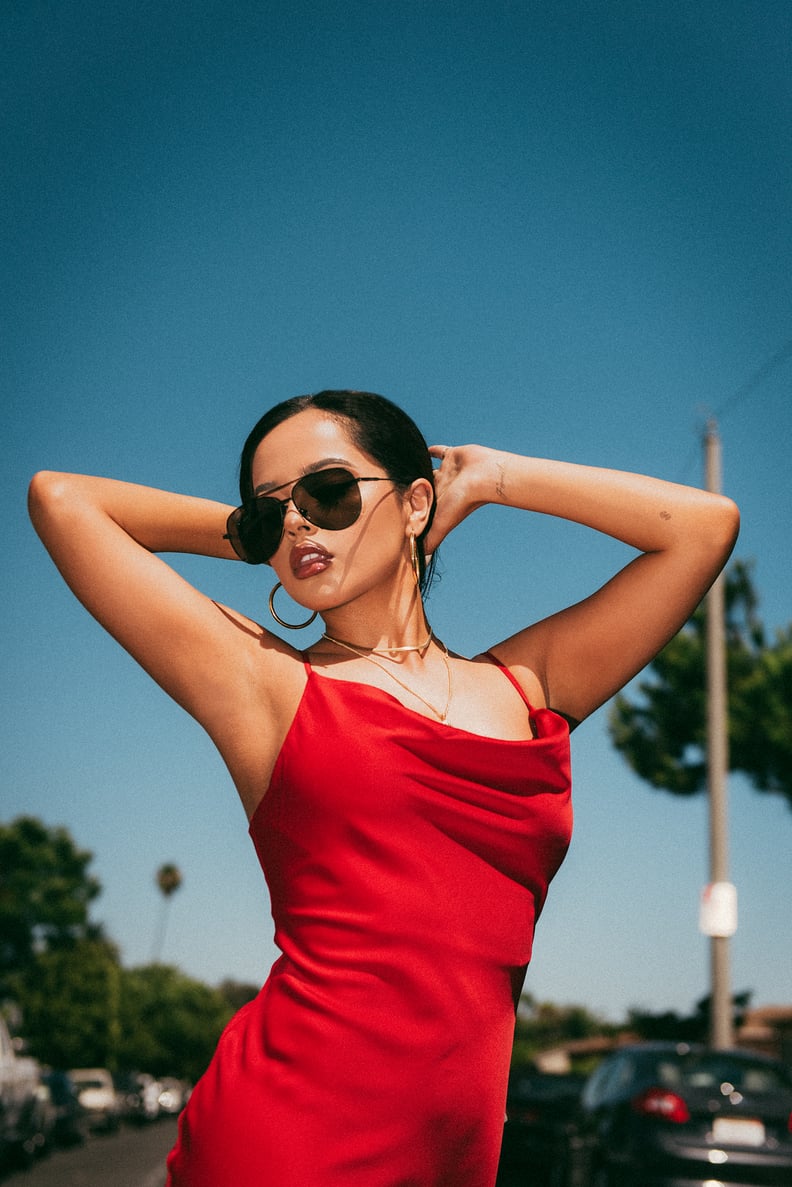 Dime
Dime
As POPSUGAR editors, we independently select and write about stuff we love and think you'll like too. If you buy a product we have recommended, we may receive affiliate commission, which in turn supports our work.
Becky G is collaborating with Dime Optics for a collection of affordable sunglasses, and we got to chat with the singer about the exciting news! The collection is now available, and each style retails for $30.
Becky's collection includes a variety of fun, oversize frames with polarized and blue-light lenses. When asked about designing the collection, Becky revealed, "I wanted the collection to be for everyone. I think a big part of my Latina culture is [the concept of] sharing is caring. The more you can share, the better, and I felt like having something that isn't just exclusive to one group of individuals was important. I want everyone to participate and feel empowered by these awesome frames that we created . . . When I look at my fans, we have everyone from the abuelitos to little babies. Going back to my culture, the idea of sharing and something being for everyone is so important to me. I think music already is like that, it's a universal language, and I feel like fashion is another way for self-expression. To be able to create something that would allow my fans to express themselves is so unique in its own way."
Keep scrolling to read more of our interview with Becky and shop the affordable pieces.
POPSUGAR: What is your favorite pair from the collection?
Becky G: I like to call these [the black oversize sunglasses] the "look at me but don't look at me" frames. They go with everything — I can wear them with sweats or a little black dress. I have a petite face, so I love oversized frames. If you have a bold lip and then throw these on, you literally don't have to put anything else on your face. I love them for the airport, when I'm on the road, or even going to the grocery store.
PS: Have your friends or family tested them out? What's their go-to pair?
BG: My mom likes to think she's Becky G sometimes, so she's totally rocking all of them. [laughs] We did a fitting while creating the collection — because we went through so many different options, shades, and colors — so we had my brothers try them on to see what really works for everyone. My boyfriend, Sebastian [Lletget], too. He loves a good aviator, so he's very excited about those.
PS: Any piece you just *had* to have in the collection?
BG: The Dime blue-light lenses in silver.
PS: With all the changes in the industry right now, what are you most excited about looking at the future of fashion?
BG: I think really good things are going to come from this, even though it's hard to see what that looks like. As an artist, I've been personally inspired, and I think many more incredible artists will be inspired coming out of what we consider very dark times. Whether it's in fashion, beauty, music, or film, thinking outside the box is important. Now more than ever, we're rising to the occasion and learning that.
PS: What's been your favorite outfit to feel a sense of normalcy while sheltering in place?
BG: Just throwing on a pair of jeans! While we were shooting this campaign, it was the first time during the entire quarantine when I had thrown on a pair of jeans. I didn't think I'd ever say this, but I miss wearing jeans! Oh my god, I missed that feeling! It made me feel like we were having somewhat of a normal day — even though the whole world is so far from normal.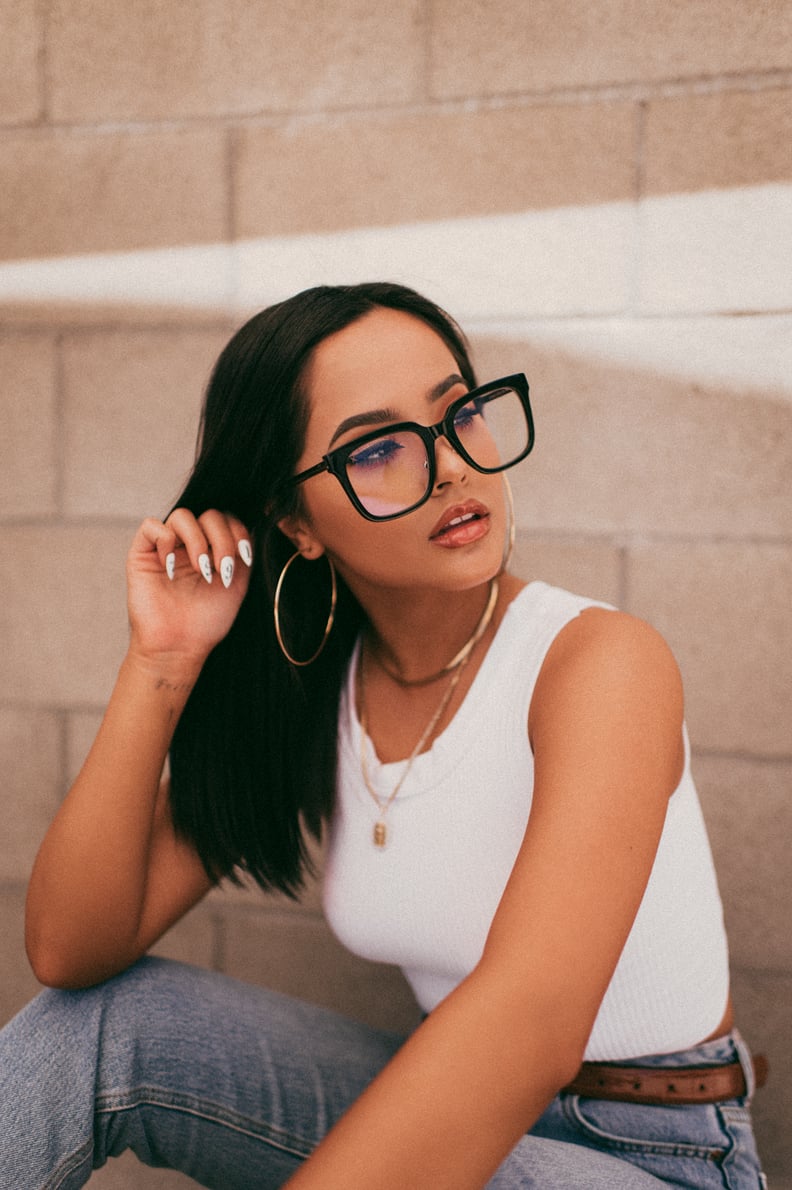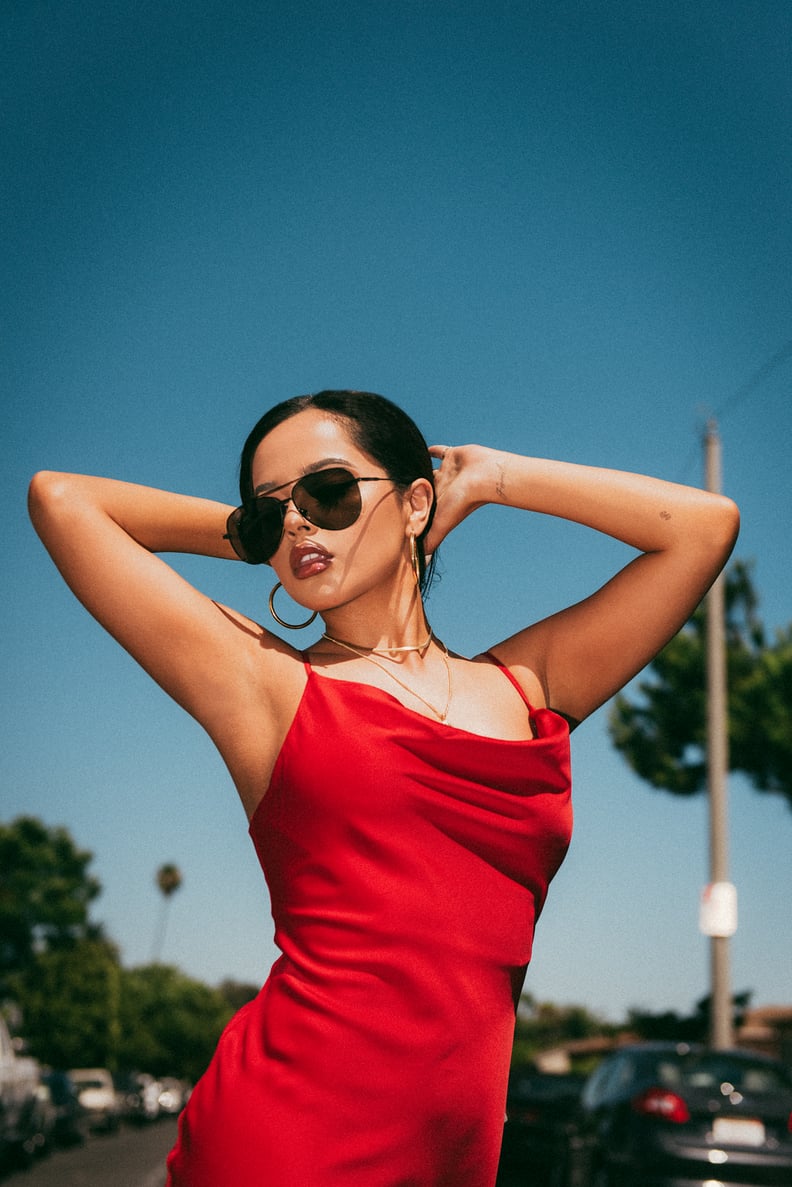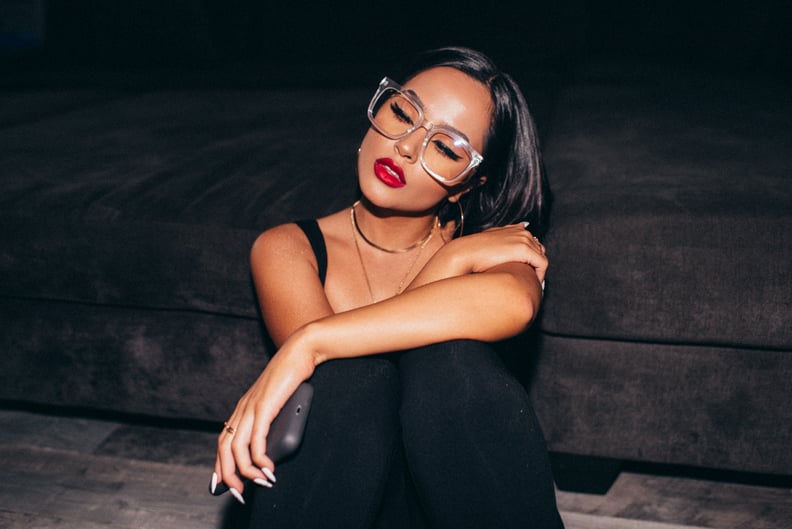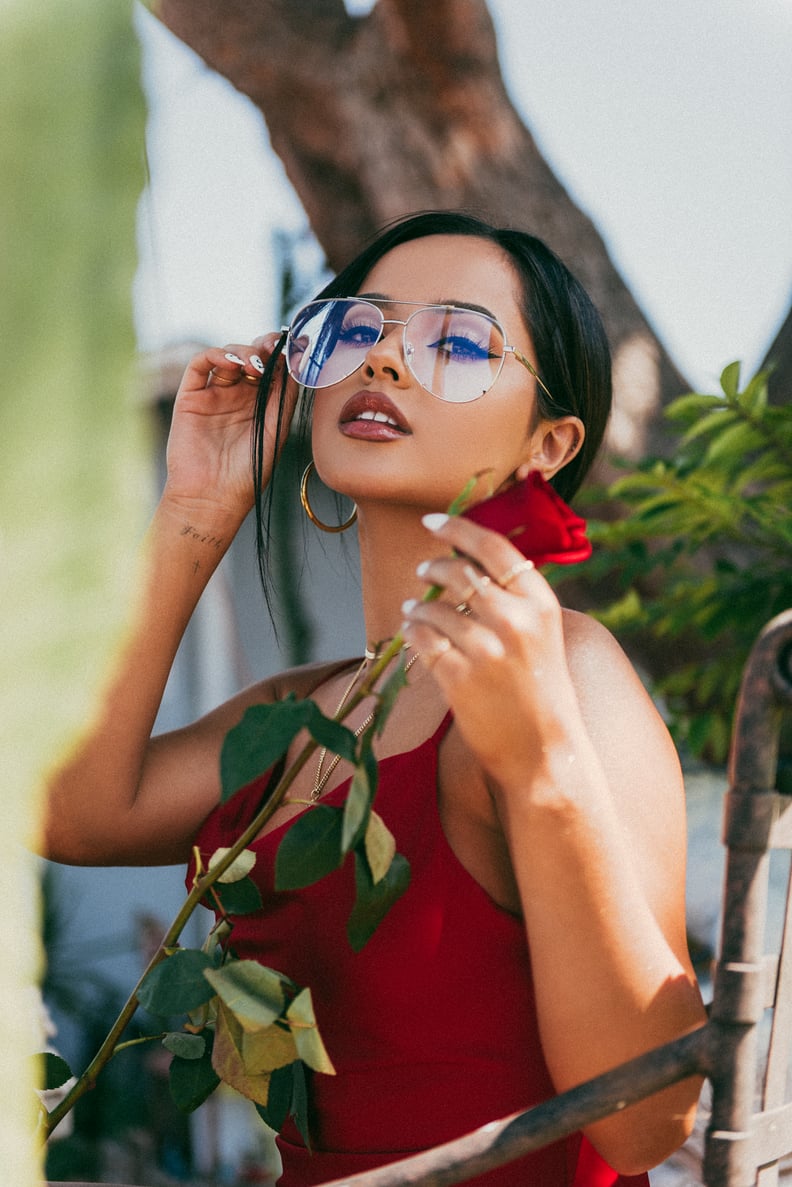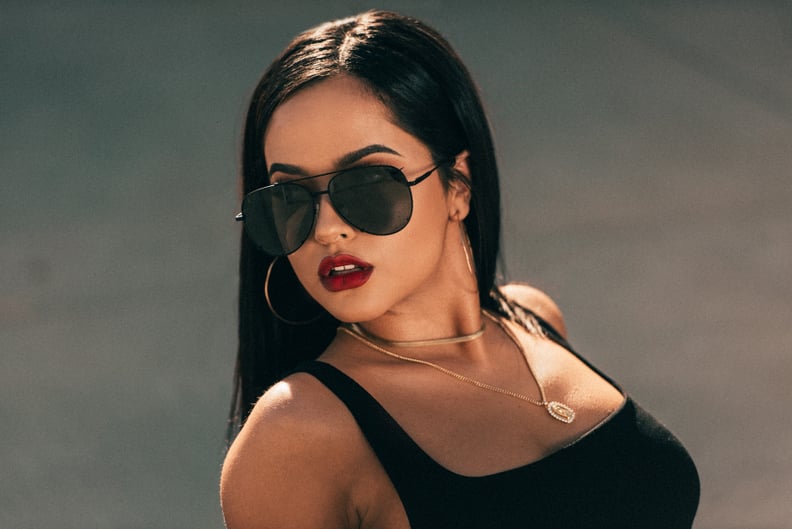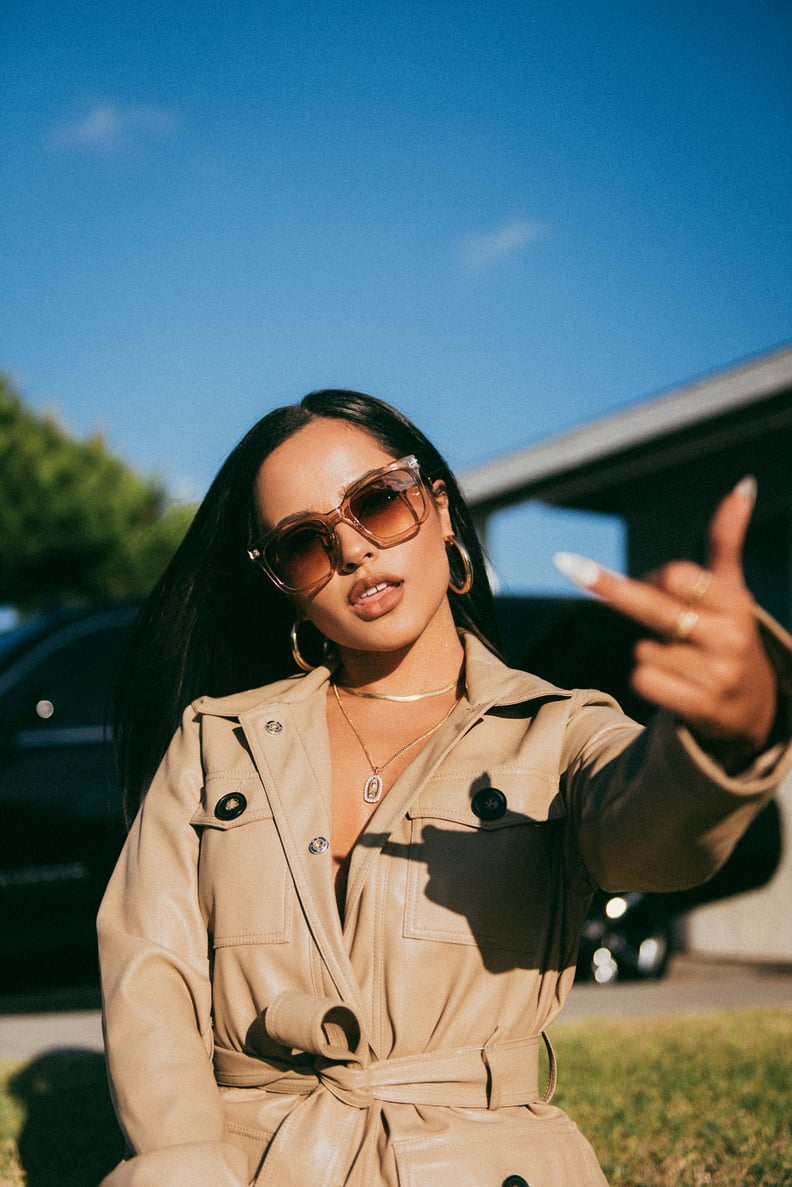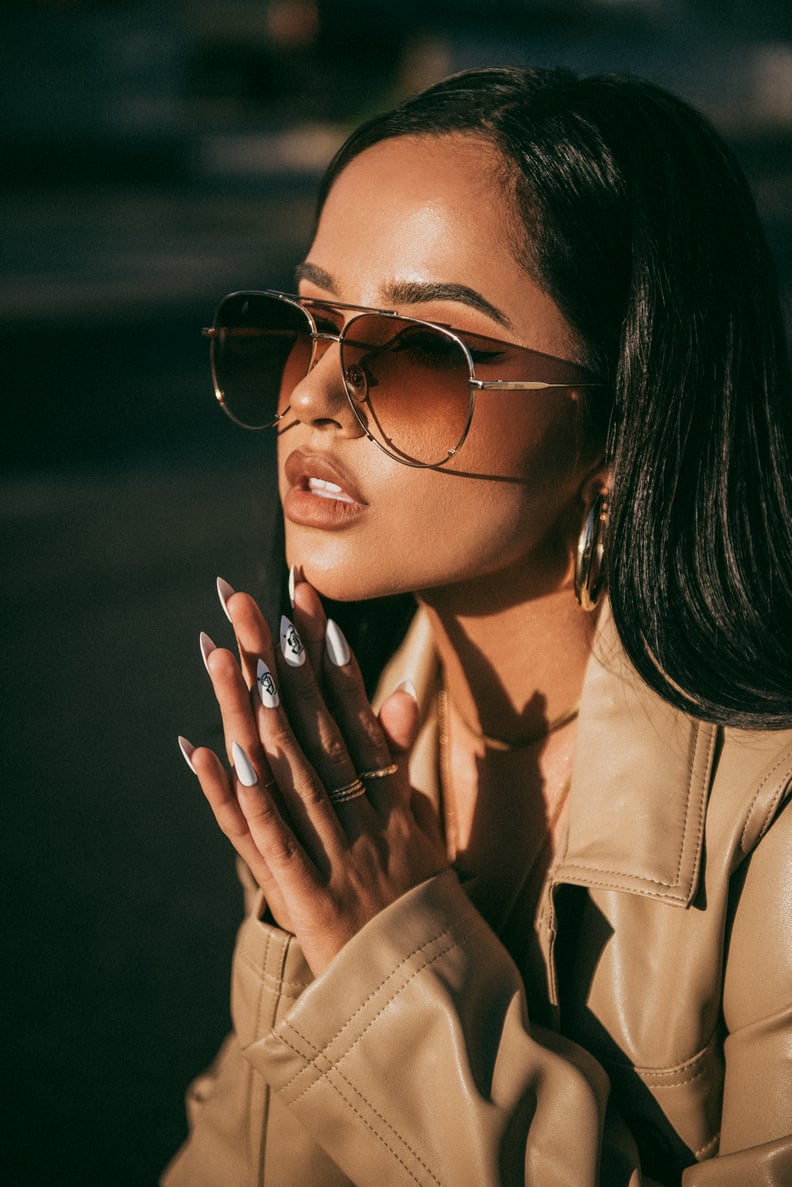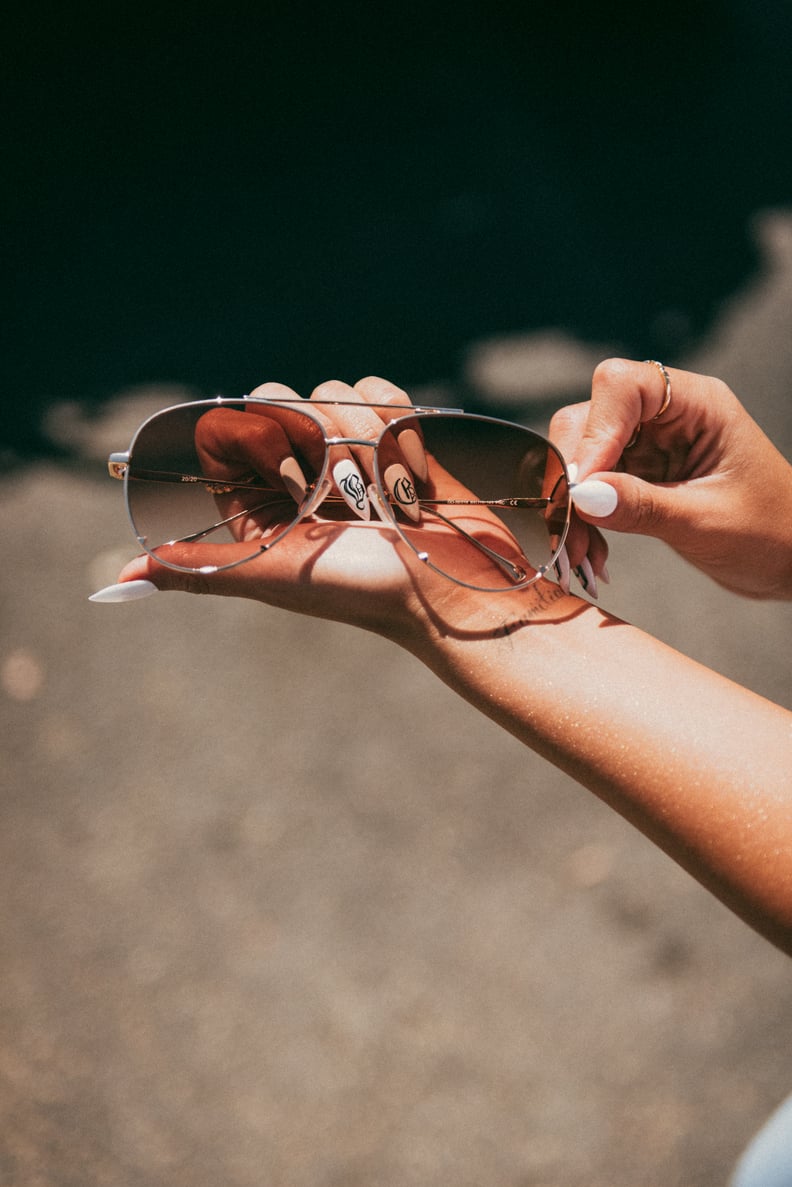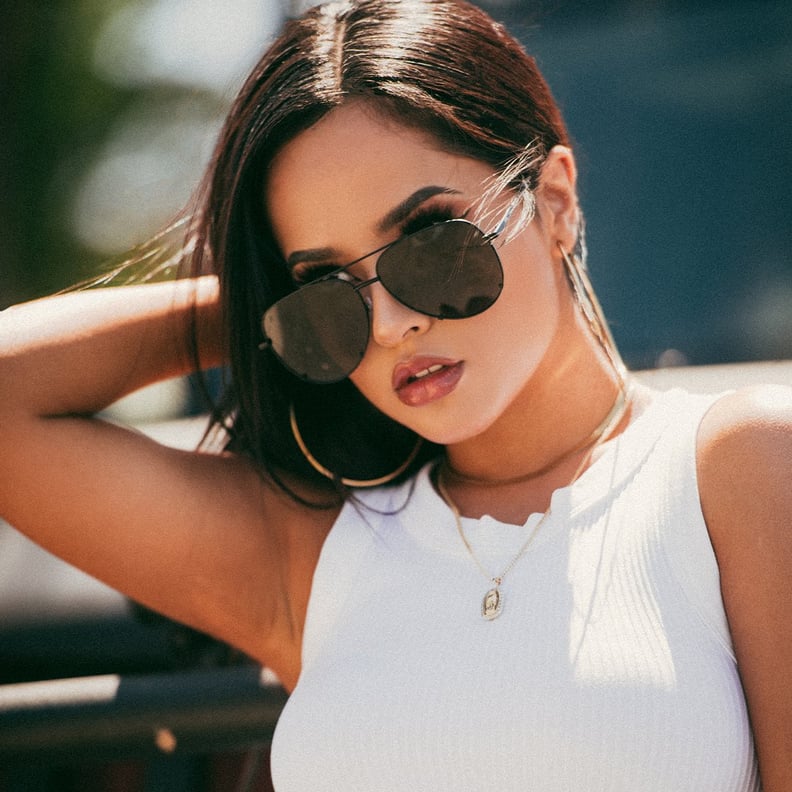 Becky G X Dime 033 — Matte Black + Grey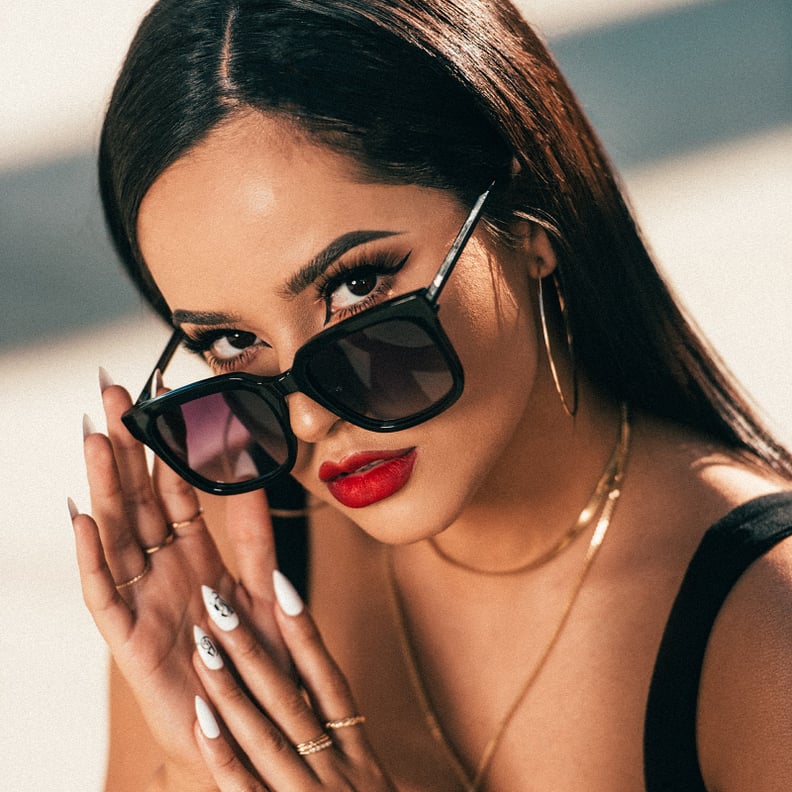 Becky G X Dime 333 — Black + Grey Gradient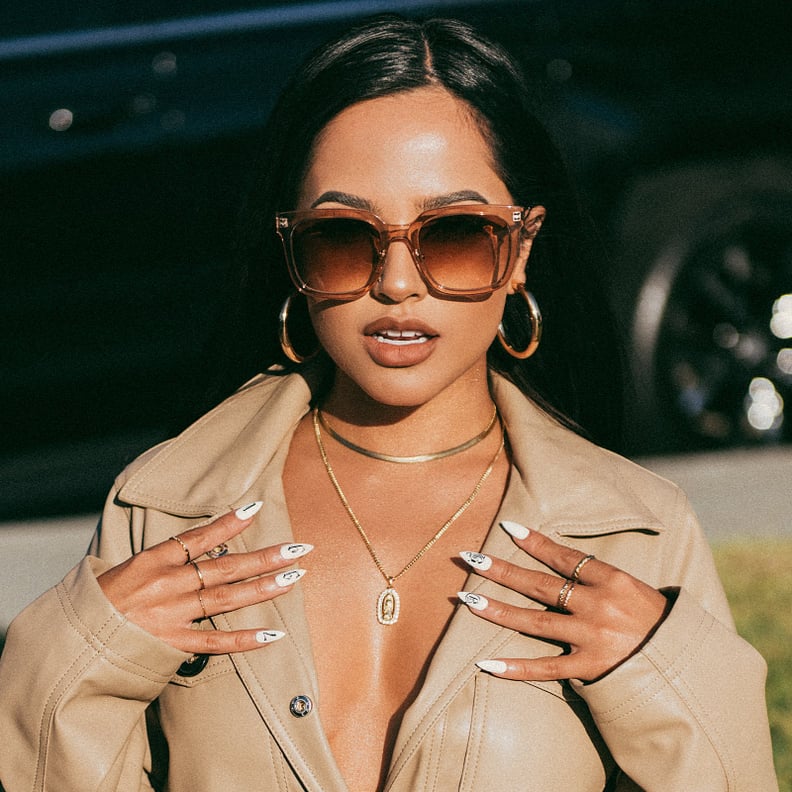 Becky G X Dime 333 — Vintage Crystal + Sienna Gradient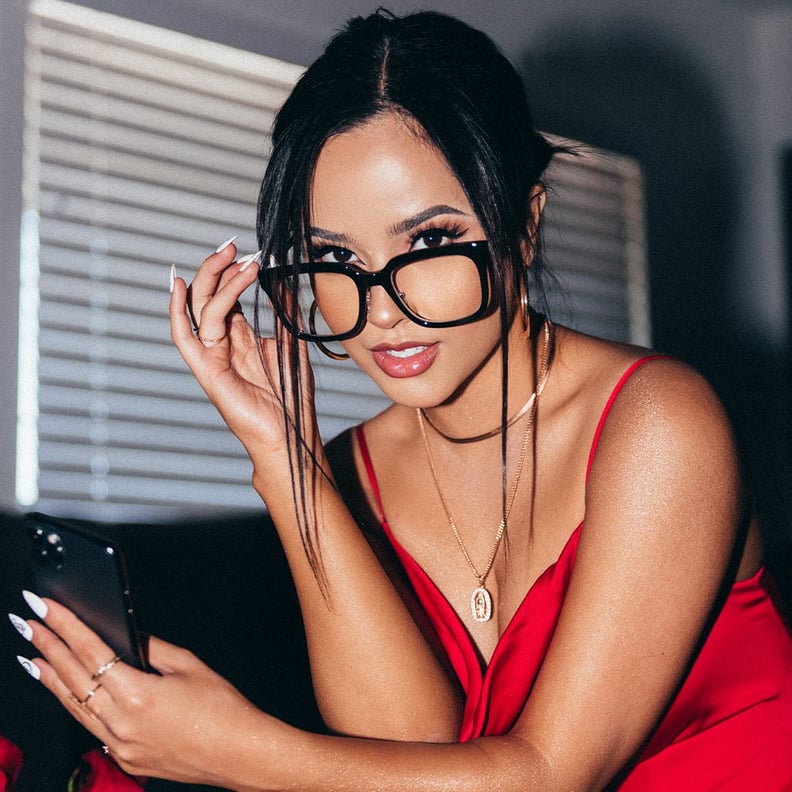 Becky G X Dime 333 — Black + Blue Light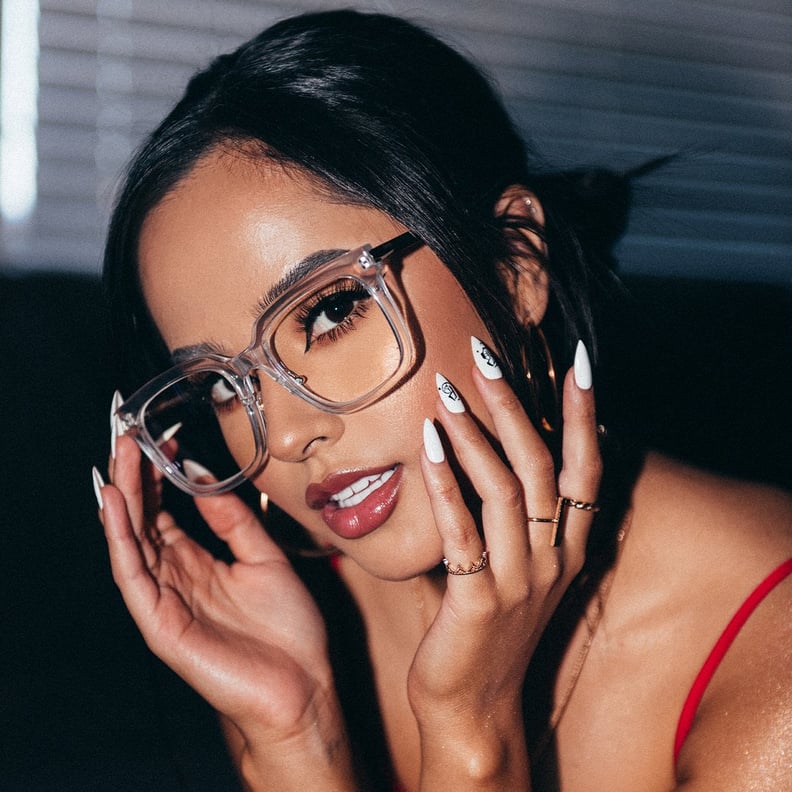 Becky G X Dime 333 — Clear Crystal + Blue Light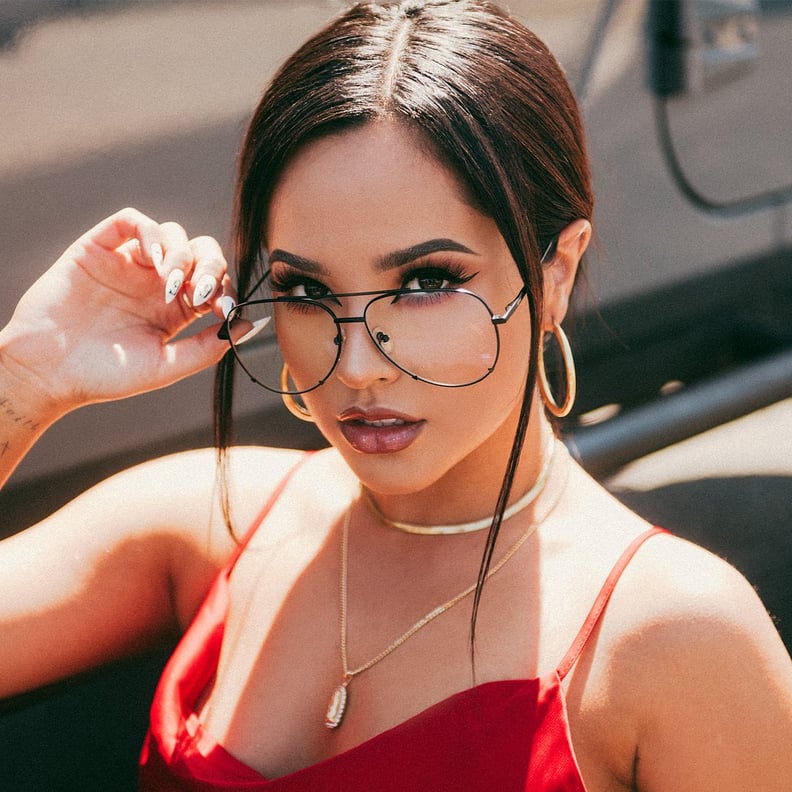 Becky G X Dime 033 — Matte Black + Blue Light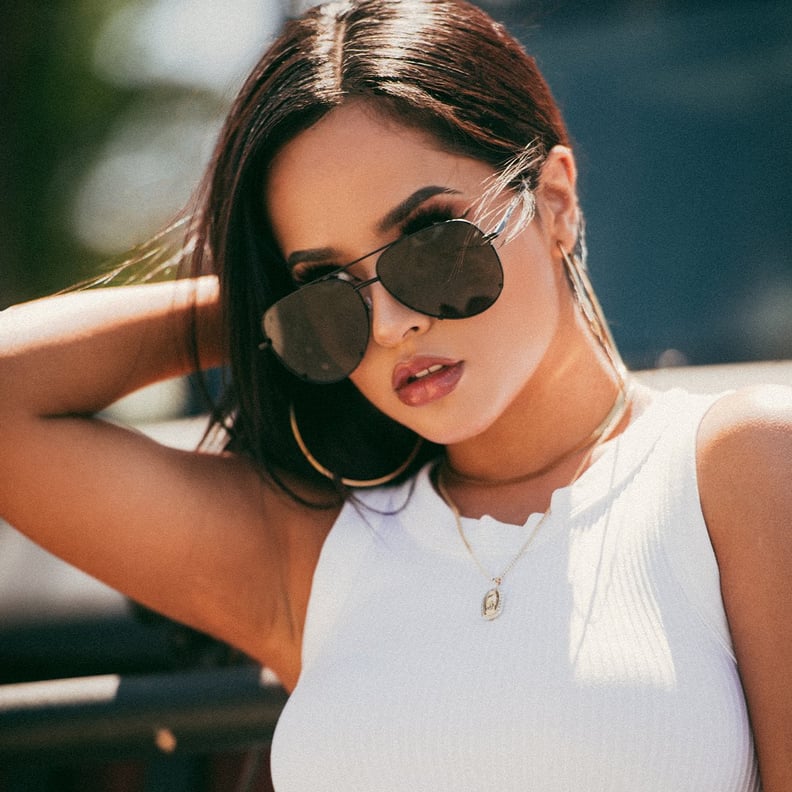 Becky G X Dime 033 — Matte Black + Grey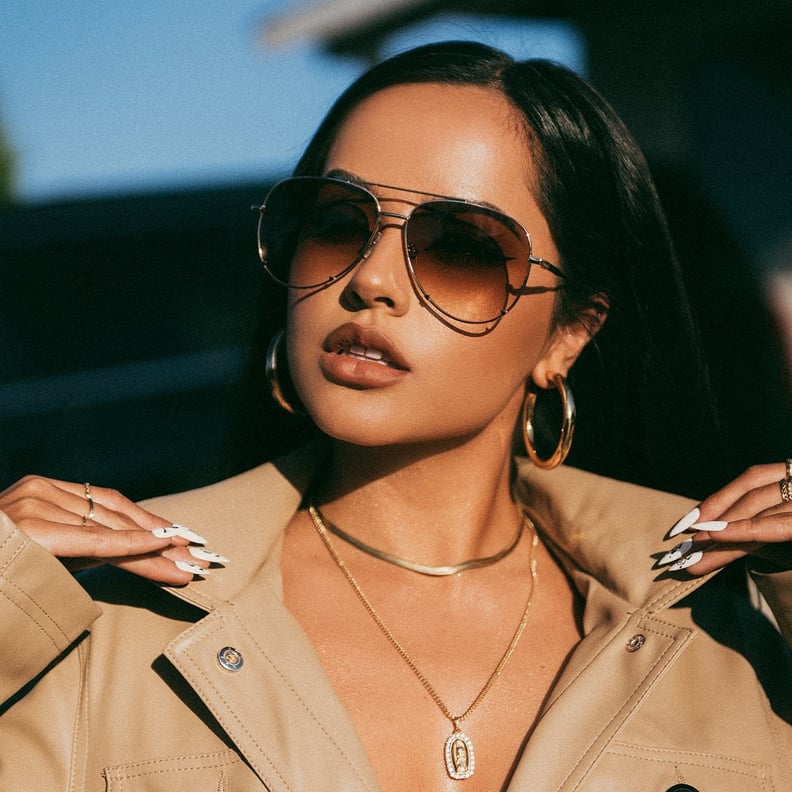 Becky G X Dime 033 — Gold + Sienna Gradient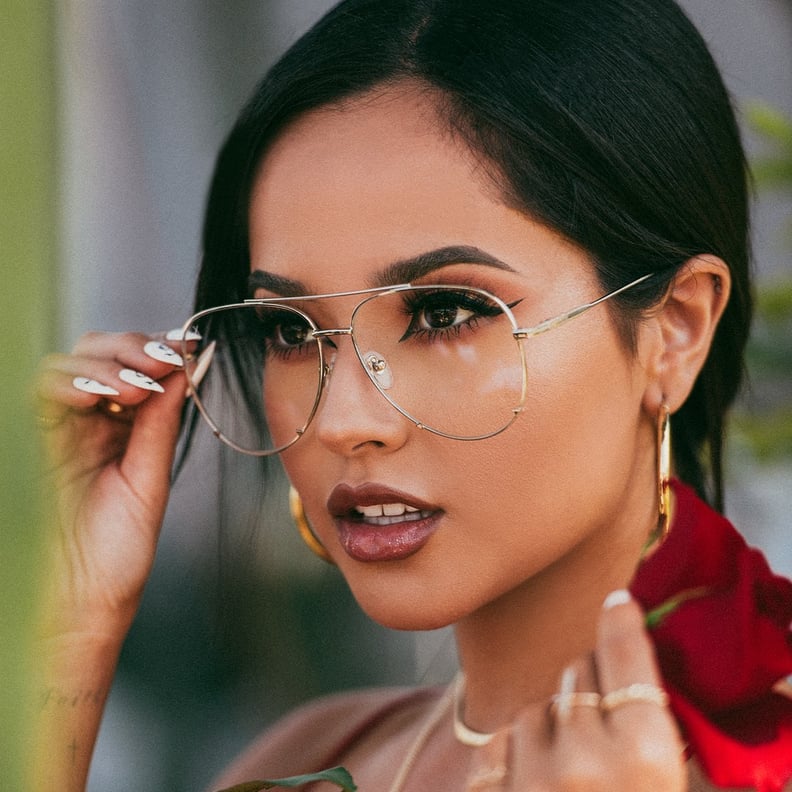 Becky G X Dime 033 — Silver + Blue Light