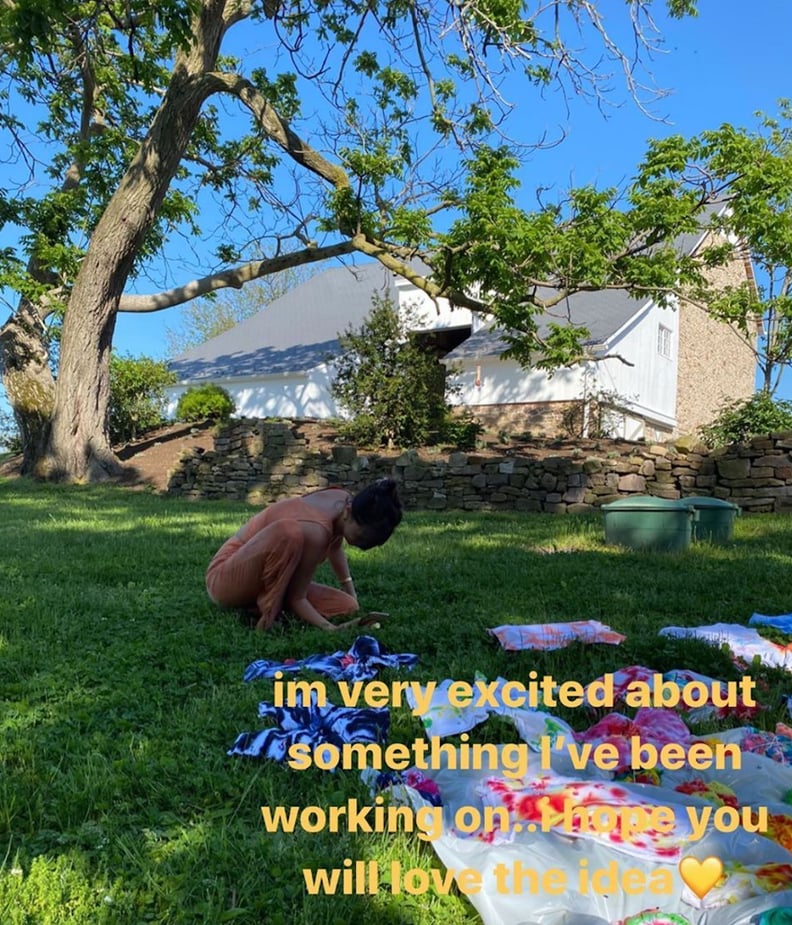 Instagram | bellahadid
Tie-dyeing has become the ultimate at-home activity in the past few weeks, a DIY project to pass the time that Bella Hadid certainly seems to be a fan of. The supermodel shared some Instagram snaps of herself isolating at home with her mom, Yolanda Hadid, in the background. Then, just like that, we were taken outside to her workspace — an area in the backyard where Bella hung up tie-dye tees on a rack in various colors and what looks like multiple breezy, coral throw-overs. "I'm very excited about something I've been working on..I hope you will love the idea," she wrote on a photo of herself next to her tees.
We can't be sure what Bella's going to do with her collection in the works, but we do know that it'll probably be for a good cause. Whether she's creating tops to sell to followers and fans or just giving them out to members of the community and/or fashion industry, we can't wait to find out more. Scroll through to see Bella's teasers, then watch this space and we'll keep you posted if she shares any other DIY items that look just as cute — maybe sneakers will be next?