Advertiser Content From

4 Reasons We Love Athleta's Brooklyn Ankle Pant
Advertiser Content From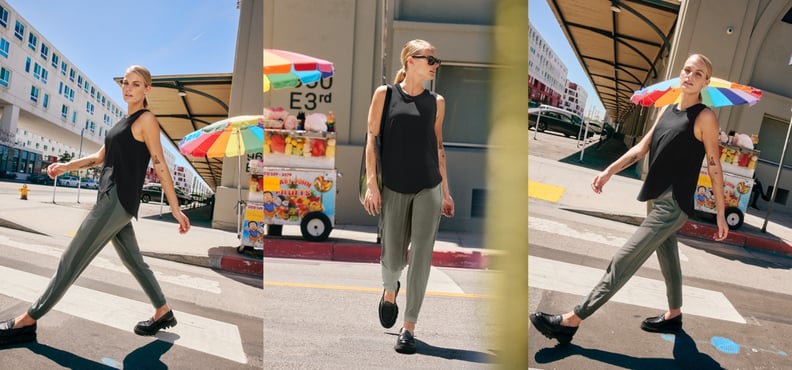 Athleta
As POPSUGAR editors, we independently select and write about stuff we love and think you'll like too. If you buy a product we have recommended, we may receive affiliate commission, which in turn supports our work.
It's not often the style community finds one clothing item we're so passionately dedicated to that it earns fan-favorite status. But when it's something we wear often, rebuy in multiple colors, staunchly recommend to everyone we know, and even gleefully chat about with strangers on the street (true story), "fan-favorite" really does cover it. Athleta's Brooklyn Ankle Pant is one such item, and one you've probably heard about, if you're not already in a committed relationship with them.
And if you're not familiar? We've written a little love letter to the Brooklyn Ankle Pant to count the ways we adore it. Get ready to add a pair (or four) to your cart faster than you can say, "new favorite pants."
01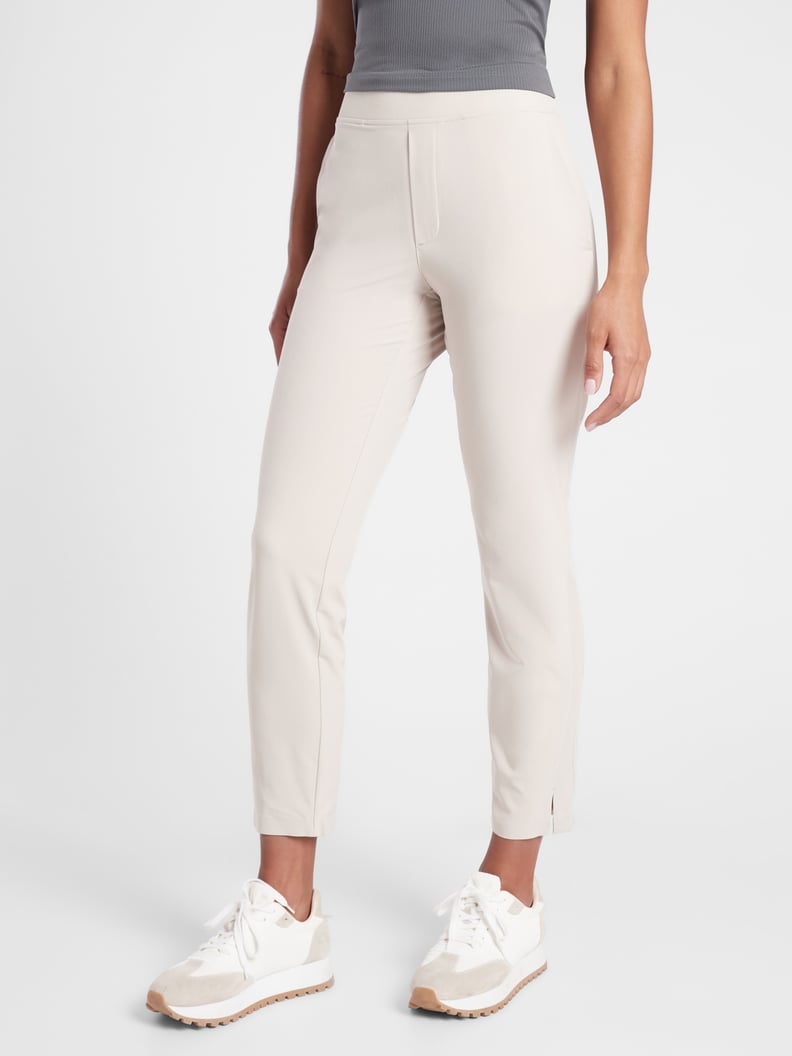 The Style
With sleek fabric made from recycled materials, the Brooklyn Ankle Pant is what we like to consider low maintenance, high performance. The relaxed, ankle-crop silhouette is flattering and versatile, regardless of whether you're wearing the pants to work or workout. Just think of them like your comfiest pair of leggings and your most refined trousers combined into one super-hybrid pair you'd gladly pick over either of the other two. Plus, the pants come in a variety of neutral and bold colors, including four new shades for fall, to suit every mood or occasion. Oh, and did we mention there are pockets? Four of them, to be exact — two easy access in the front and two with zips in the back for all your essentials.
02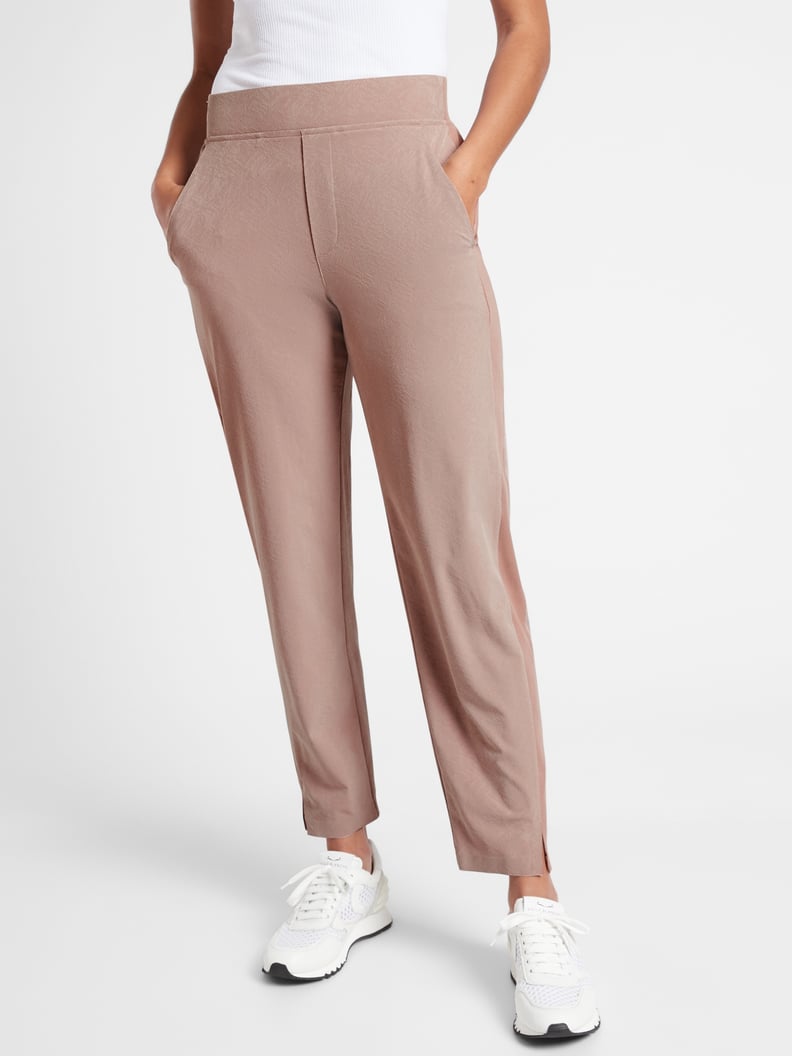 The Fit
When it comes to pants, fit is everything. These are cut close to the body with a mid rise and light stretch to ensure you're always comfortable and never confined. They also feature a ribbed waistband and ribbed side panels, along with ankle vents, for added mobility. And good news — you won't have any trouble finding your perfect fit, thanks to Athleta's inclusive range of sizing, which includes regular, tall, and petite options.
03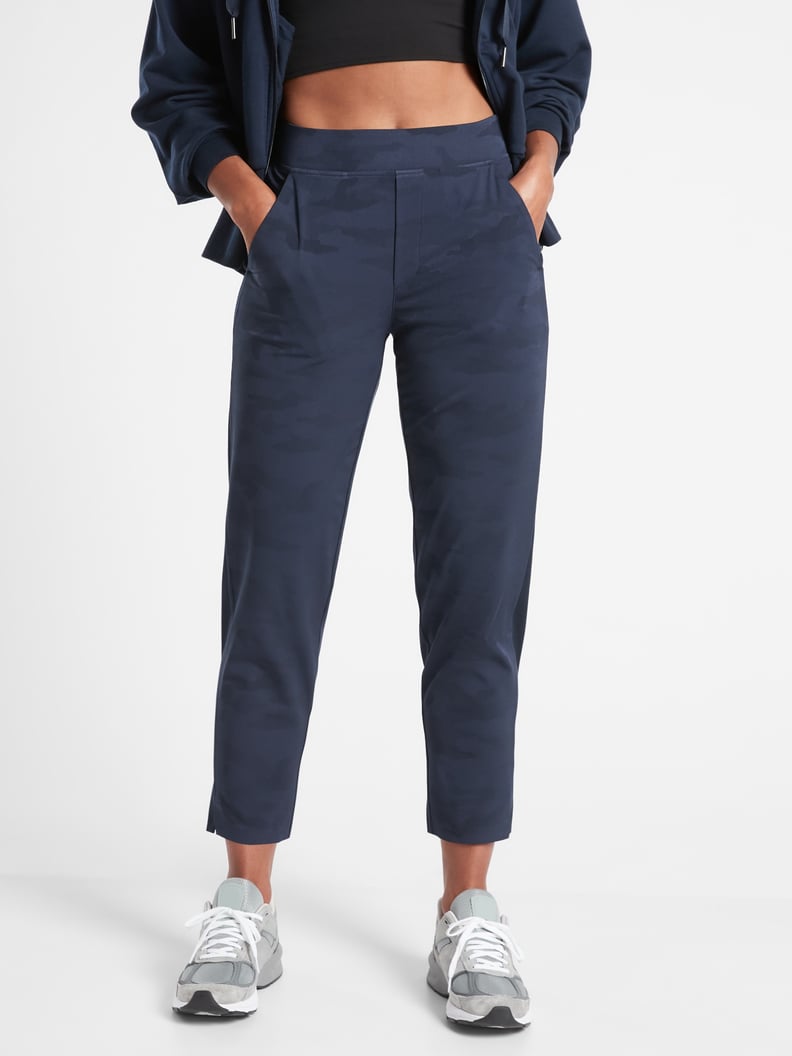 The Performance
Any pants you're wearing to get active need to keep up. Fortunately, these aren't created to just look nice — they do the work, too. The sustainable fabric is lightweight, breathable, quick-drying, and wrinkle-resistant, with a UPF 50+ rating. They'll hold up from the suitcase to the gym to the street and back again — all while feeling silky sleek against your skin.
04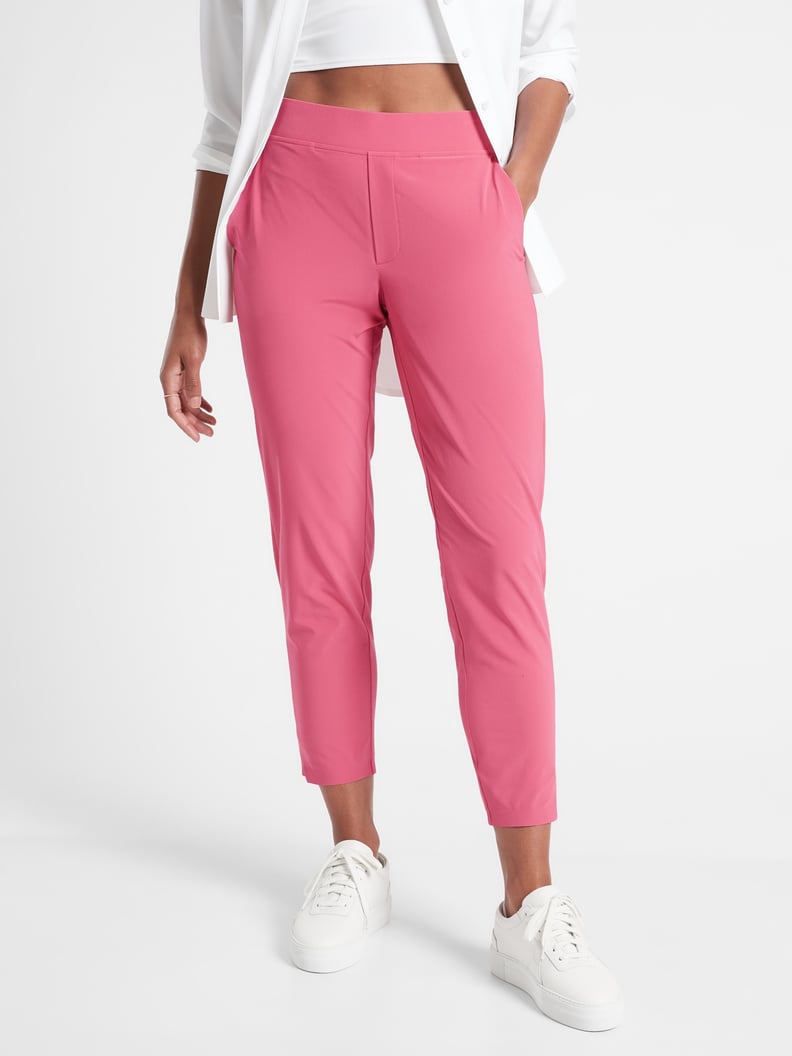 The Sustainability
Not only are the pants made to last, but they're also made from recycled polyester, which is created using post-consumer plastic water bottles diverted from landfill. But don't worry, you won't have to make any compromises with the fabric — the end result is breathable and light as air. Now that's something you can feel good about wearing.