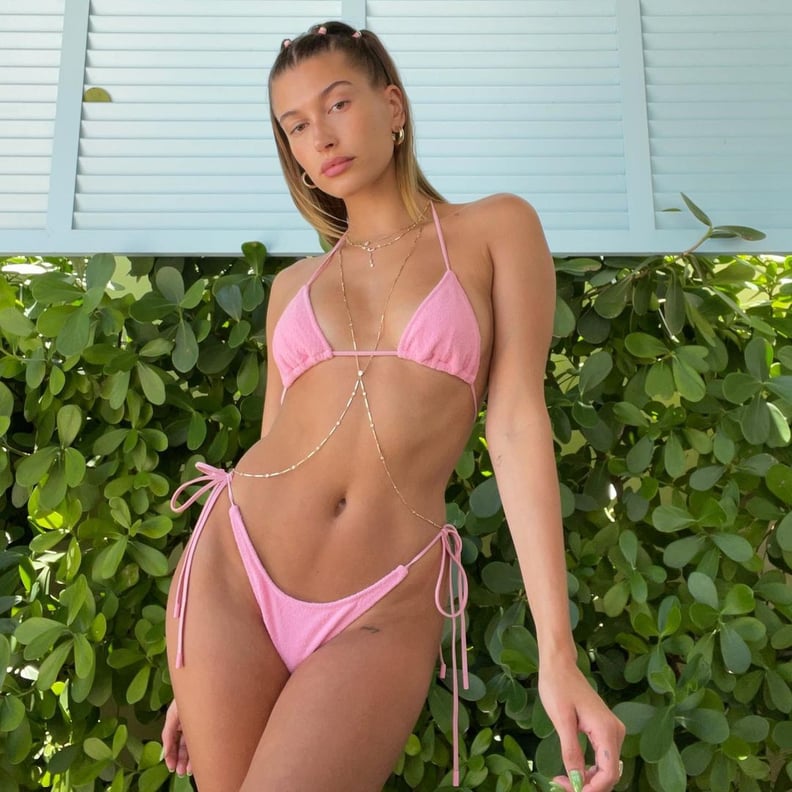 As POPSUGAR editors, we independently select and write about stuff we love and think you'll like too. If you buy a product we have recommended, we may receive affiliate commission, which in turn supports our work.
A summer trend you'll likely be sporting but may not have expected? Body chains. That's right: not only are there tons of sleek, chic, sometimes bejeweled body chains hitting shelves ahead of Shot Girl Summer, but the hashtag #bellychain has millions of views on TikTok.
In case you're unfamiliar with the body-chain (or if you don't recall wearing one in the 2000s), the accessory has a storied history. In fact, its origins can be traced back to Indian belly dancers. (For this reason, you may also see them referred to as belly chains.) According to Shaya business head Mimi Hrahsel, who lives in Mumbai, body chains are often found in Indian temple art and worn as part of bridal traditions. "Nowadays, the accessory has shifted from being worn only for traditional occasions to becoming high fashion," she told POPSUGAR. "There are fresher takes and varied styles, from minimal designs to statement-making tribal motifs."
Yet unlike the body chain's first popularity surge over 20 years ago, it's now being paired with everything from swimwear to denim, partly due to the fact that it complements curves. If you're still skeptical, take solace in the fact that many are convertible too. "Body chains are somewhat of an acquired taste," jewelry designer Aditi Bhatt admitted. "We typically make versatile pieces that can also be worn as a necklace." Dhora founder Aavriti Jain added: "I love how it can be used in many ways, whether you're hitting the beach or going to a fancy party."
Apart from the diverse styling options and flattering effect, there's also a wide price range — this accessory is friendly to all budgets. Keep reading to get a head start on the trend and shop some of our favorite body chains.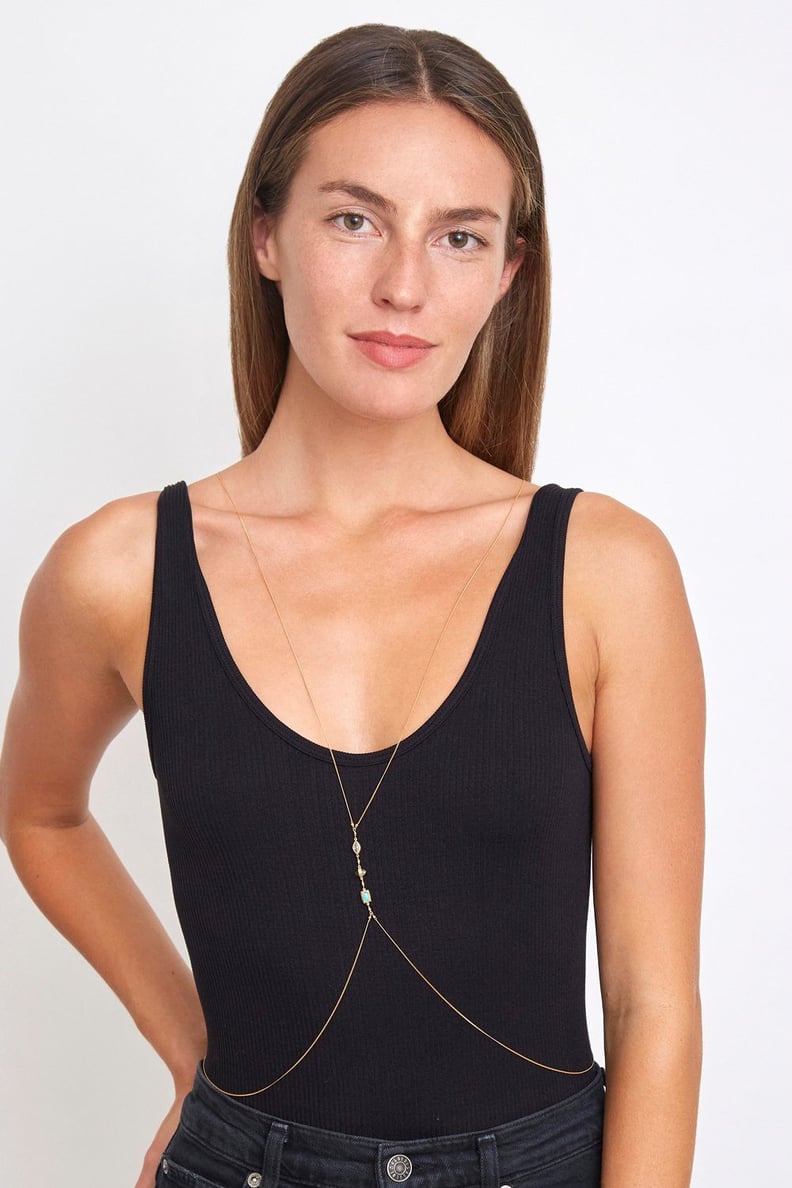 Chan Luu Turquoise Body Chain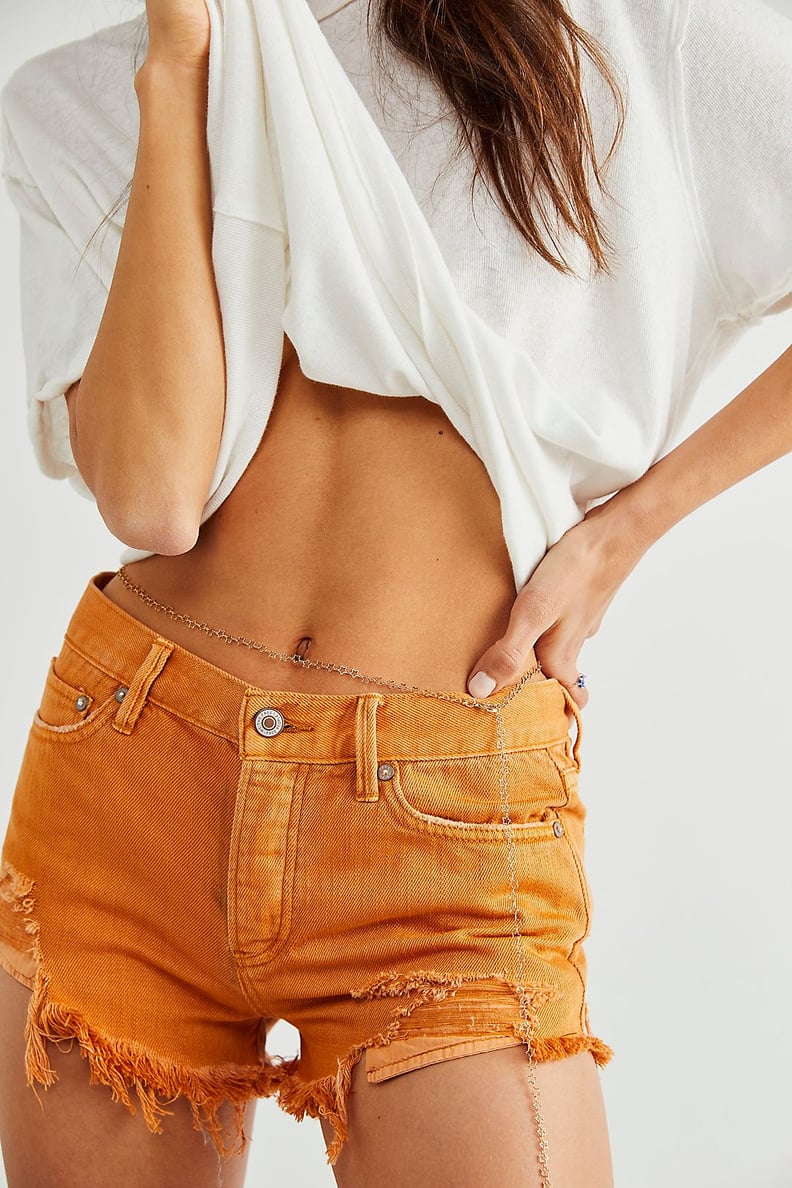 Ariana Ost Luna Belly Chain
Minimalist yet refined, this star-shaped Ariana Ost Luna Belly Chain ($68) is downright magical. Plus, the adjustable fit renders it size-inclusive too.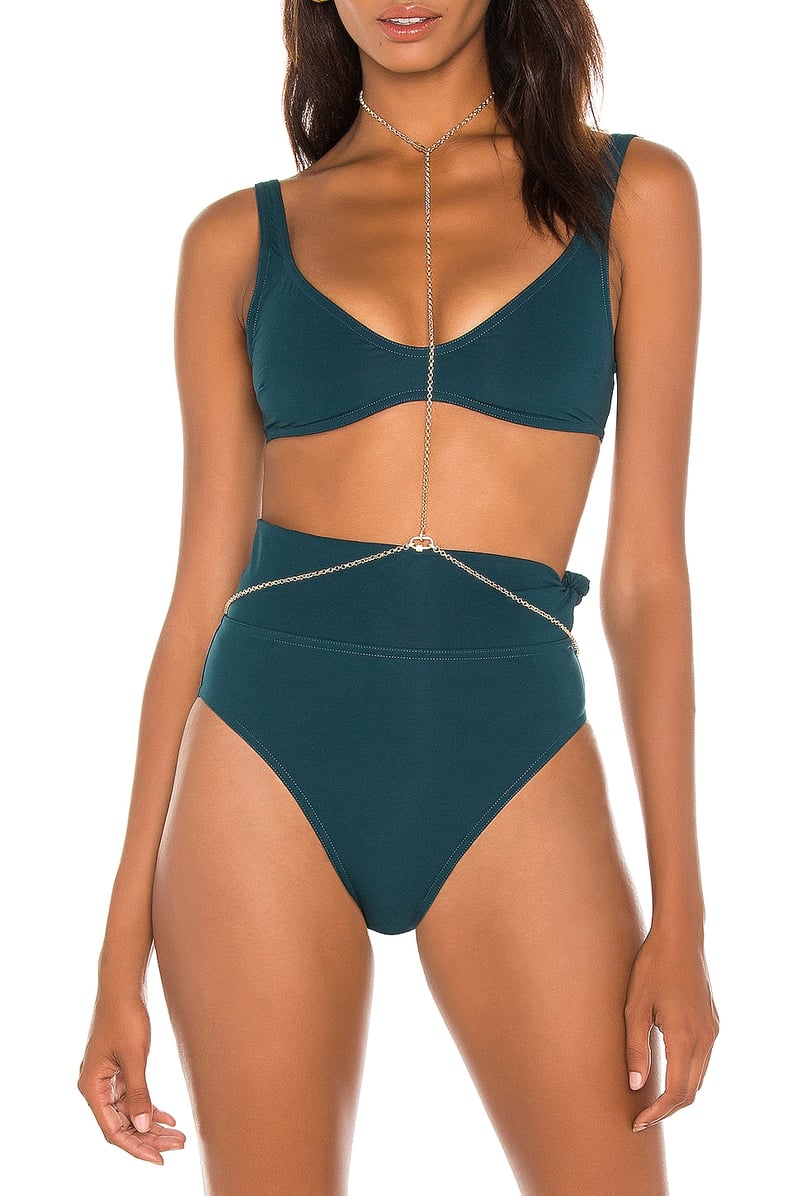 Ettika Convertible Belly Chain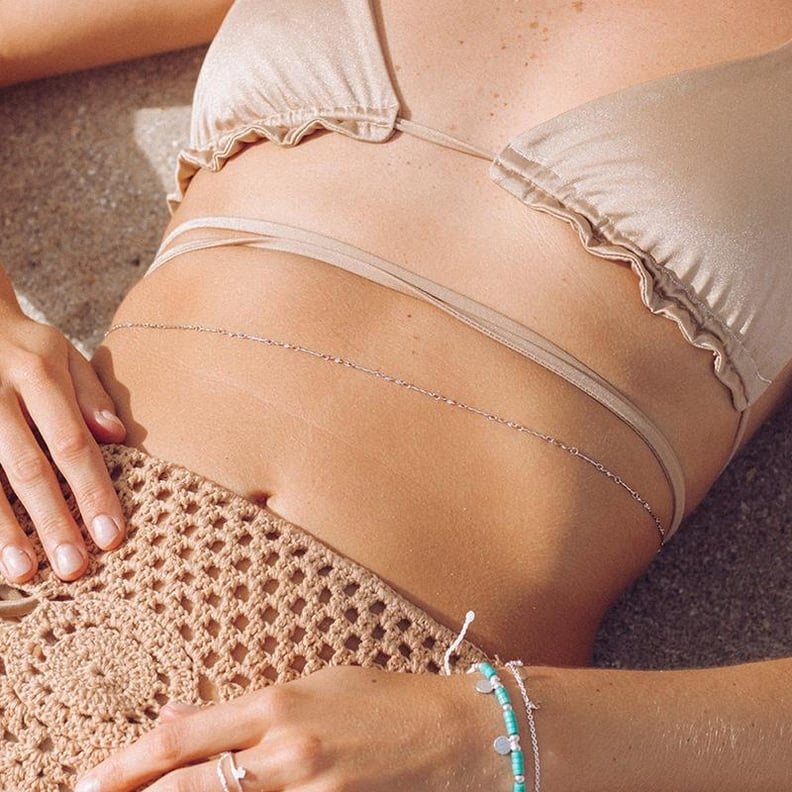 Pura Vida Sol Belly Chain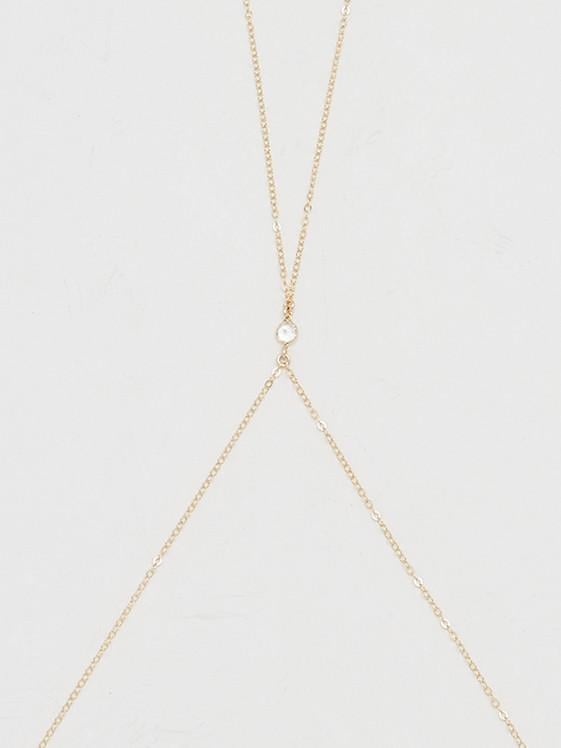 Bagatiba 14k Emma Body Chain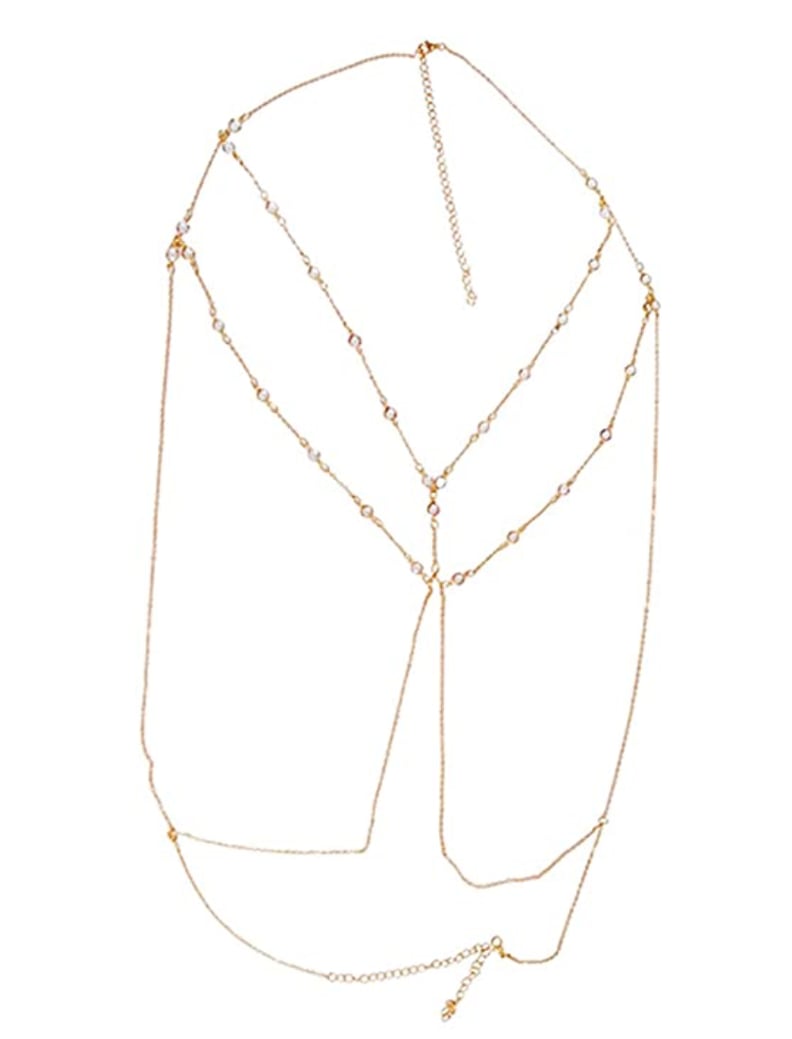 Cusmyre Bohemian Chain Bra
This affordable Cusmyre Bohemian Chain Bra ($12) gives the illusion of a layered necklace, but sexier. It's practically made for summer nights.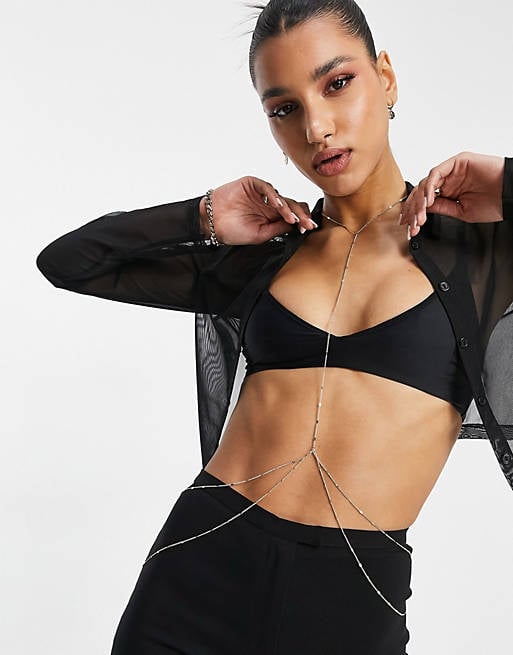 ASOS Design Body Chain
Test-drive the body-chain trend with this perfectly dainty ASOS Design Body Chain ($12) — for a (very) reasonable price.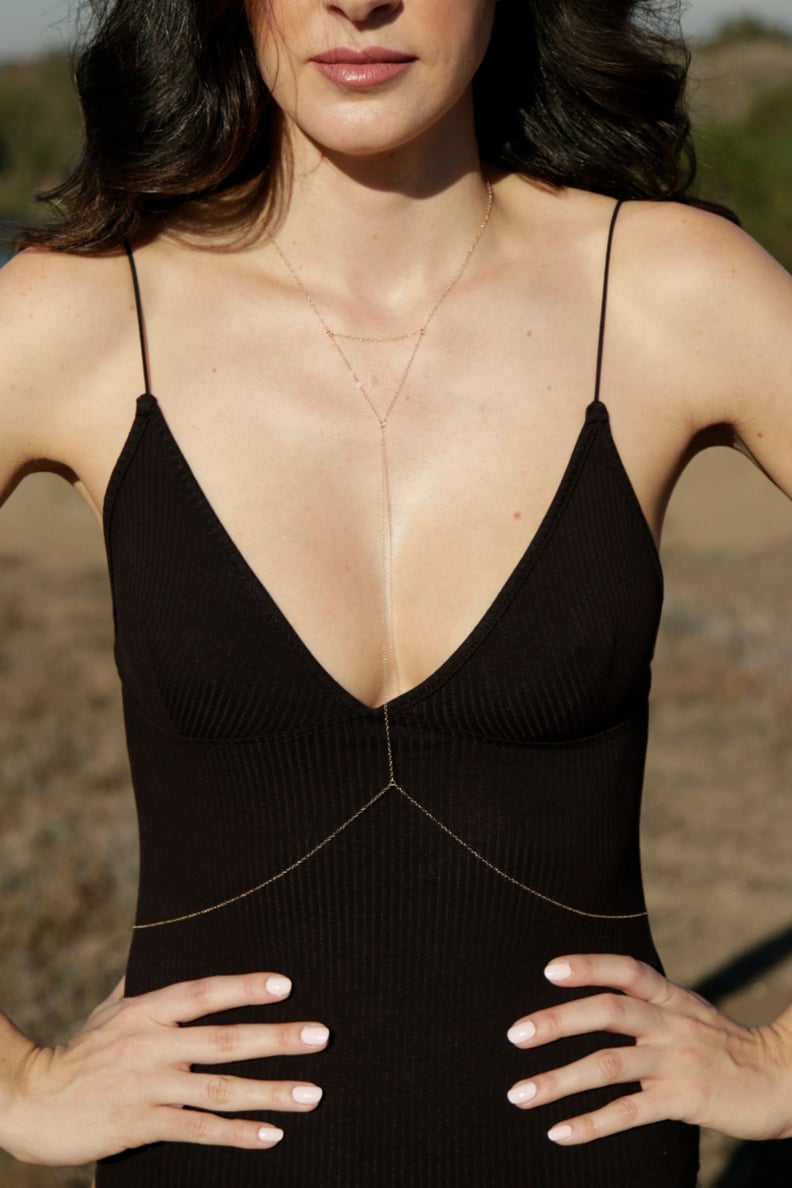 AnciDecor Simple 14k Gold Filled Body Chain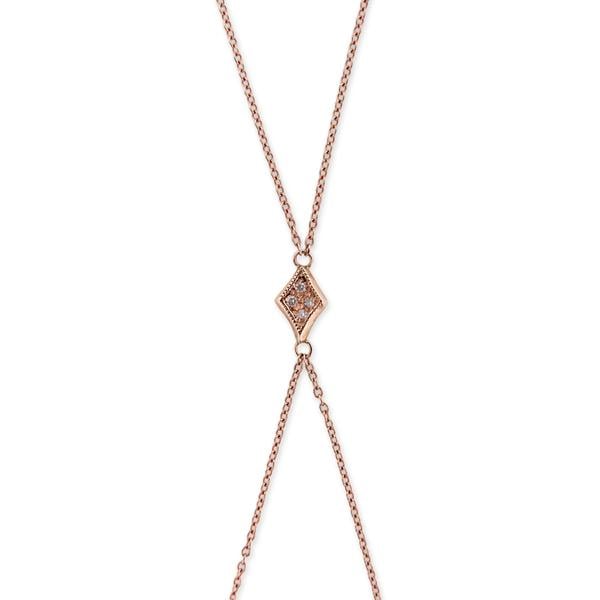 Jacquie Aiche Mini Kite Bodychain
It's bit on the pricier side, but you'll have this Jacquie Aiche Mini Kite Bodychain ($1,725) — available in 14-karat yellow, rose, or white gold — forever. Let's face it, what's old in fashion is almost always new again.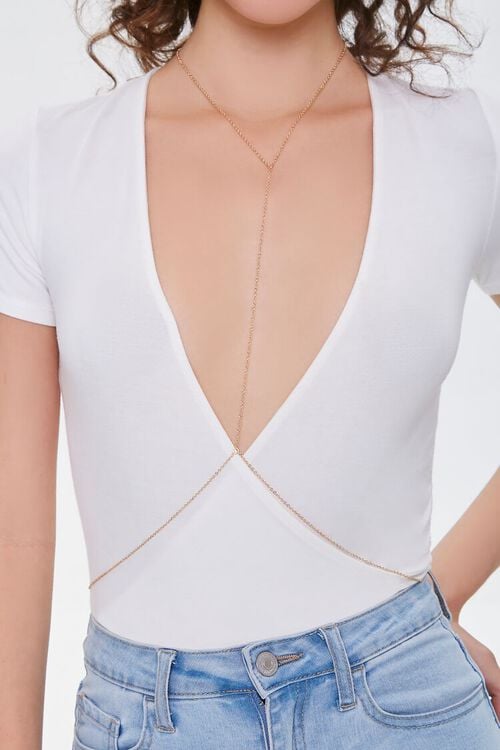 Forever 21 Caged Body Chain