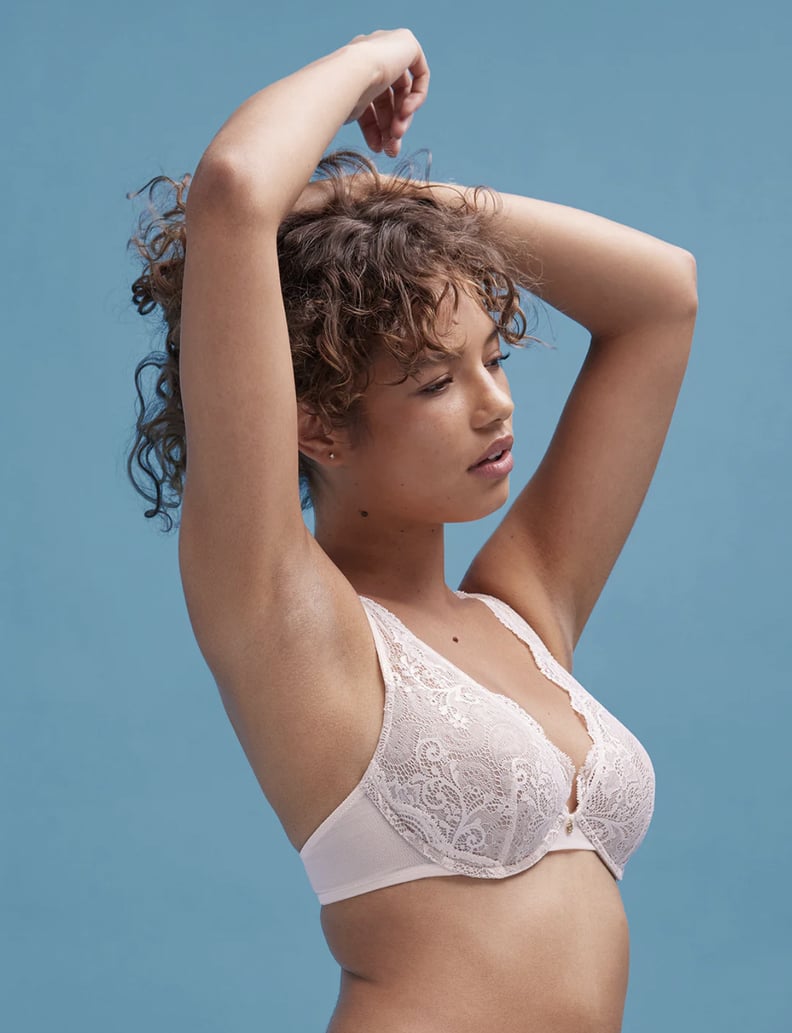 ThirdLove
ThirdLove
As POPSUGAR editors, we independently select and write about stuff we love and think you'll like too. If you buy a product we have recommended, we may receive affiliate commission, which in turn supports our work.
We love shopping (no surprise there), but even we can admit that buying a new bra usually feels like more like a chore rather than a treat — hence why we always put it off until our bralettes and sports bras are so worn down, we literally have no choice but to buy a few new pairs. It's a vicious cycle, especially if you're someone who has bigger boobs and is tasked with finding intimates in larger sizes. Up until a few years ago, it felt like the market was super limited and favored bras for people with small busts rather than big ones. Fortunately, with the rise of DTC fashion brands, we've seen an influx in labels that produce bras in a wide range of sizes, colors, and silhouettes — with brands like Amazon, ThirdLove, Cosabella, Natori, and Skims being a few of our very favorites.
With so many different types of bras that are available to shop online, we scoured the internet in search of the very best styles, and rounded up our picks for the best bras for big boobs below. Whether you want a great t-shirt bra, a plunging pick, or just something that's sexy and comfortable, these picks should tick all of your boxes. Having a robust bra wardrobe is a possibility for everyone; keep on reading to shop our selects.
— Additional reporting by India Yaffe
01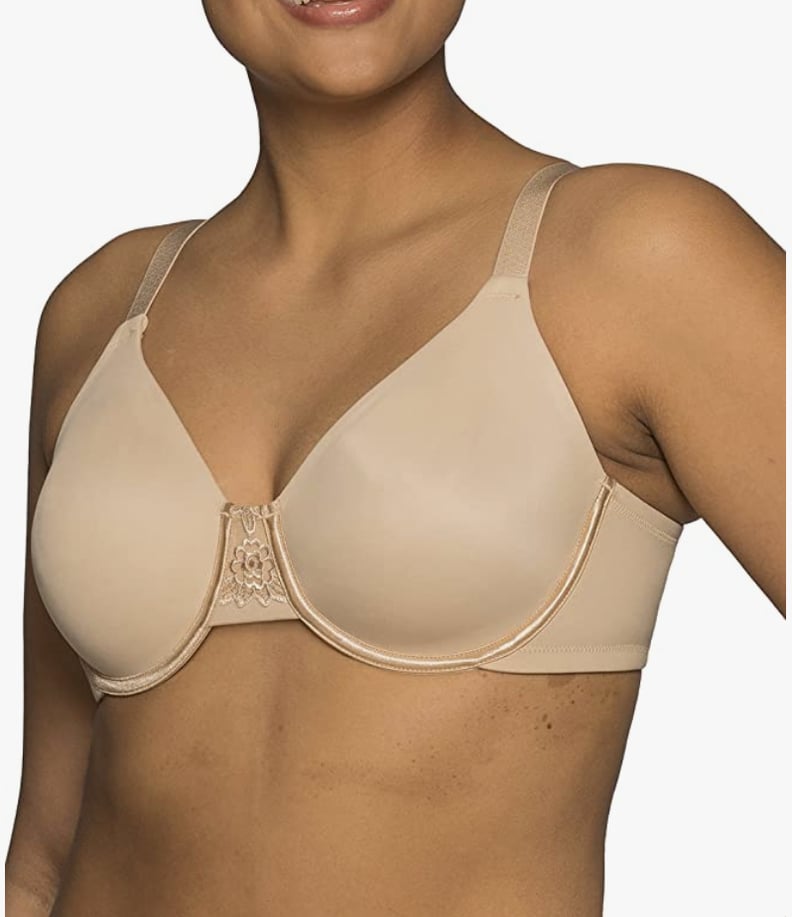 Best Affordable Bra For Big Boobs
Vanity Fair Back Smoothing Minimizer Bra ($17, originally $50)
Contrary to popular opinion, you don't have to dish out a ton of money in order to shop out more quality-driven bras. The proof? This bestselling Vanity Fair bra on Amazon which has more than 25,000 near-perfect reviews, with shoppers all raving about everything from the style's fit and comfortable composition to its subtle lift capabilities, and best of all, under-$20 price tag.
02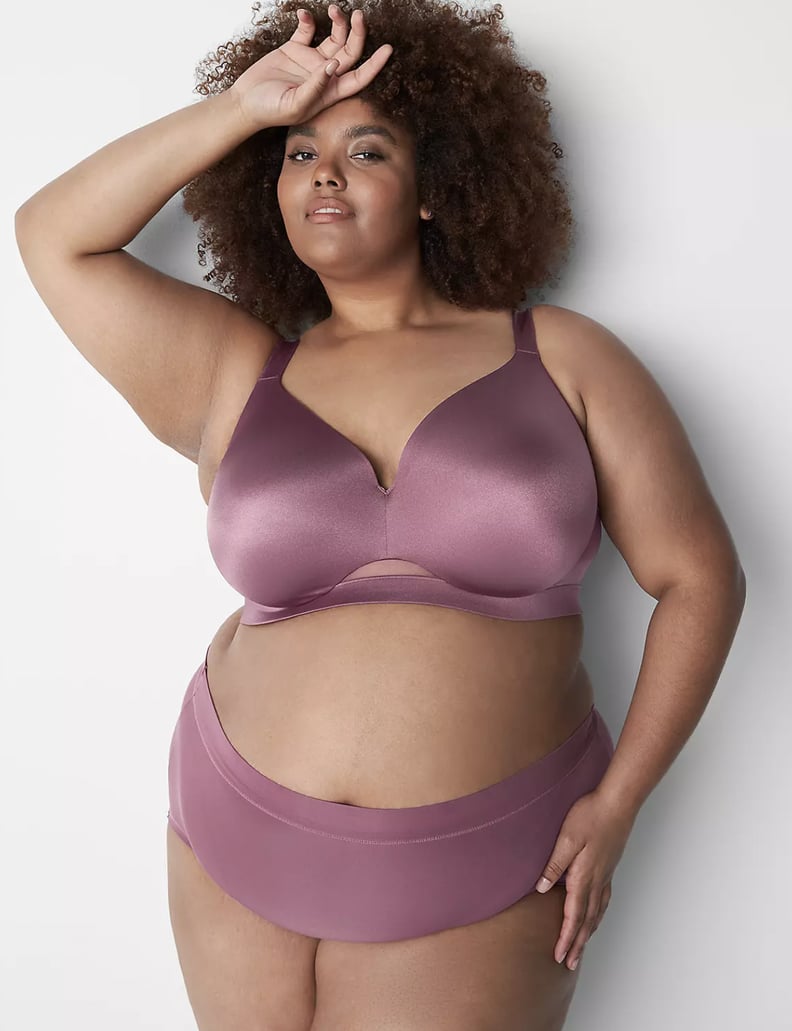 Best Full-Coverage Bra For Big Boobs
Lane Bryant Comfort Bliss Full Coverage Bra ($35, originally $49)
If you like feeling concealed and having a little extra support up top, we recommend opting for a full-coverage bra that boasts ample fabric and a lifting design that'll help to keep the girls in place, while still feeling comfortable while on. We love the look and feel of this design from Lane Bryant. It features sturdy underwire support that won't dig into the skin, along with adjustable straps give you the freedom to adjust the fit however you'd like.
03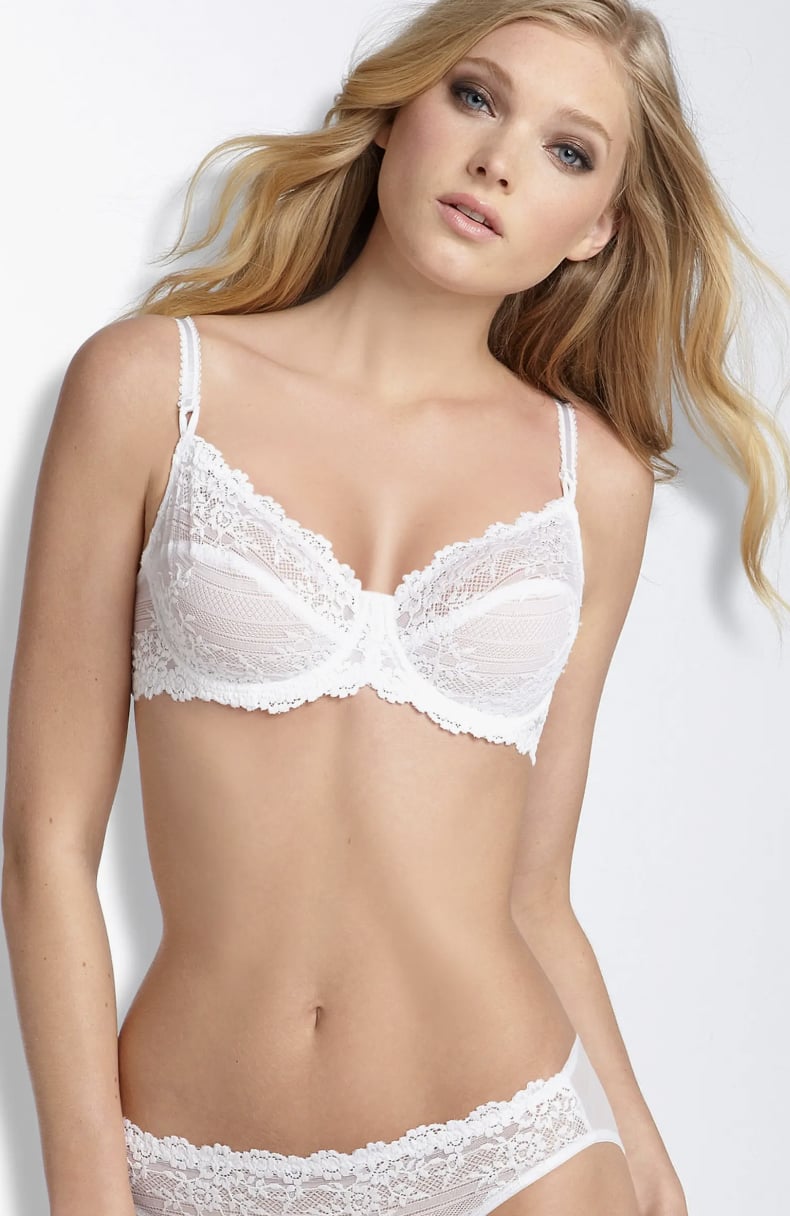 Best Convertible Bra For Big Boobs
Wacoal Embrace Lace Underwire Contour Bra ($60)
For something sexy and classic, opt for this convertible bra from Wacoal. The intimate looks incredibly luxurious, despite its relatively affordable price tag – and quality make. Best of all, the straps can either lie straight or cross in the back, giving you a bra that can easily be adjusted to better accommodate your support needs or outfit.
04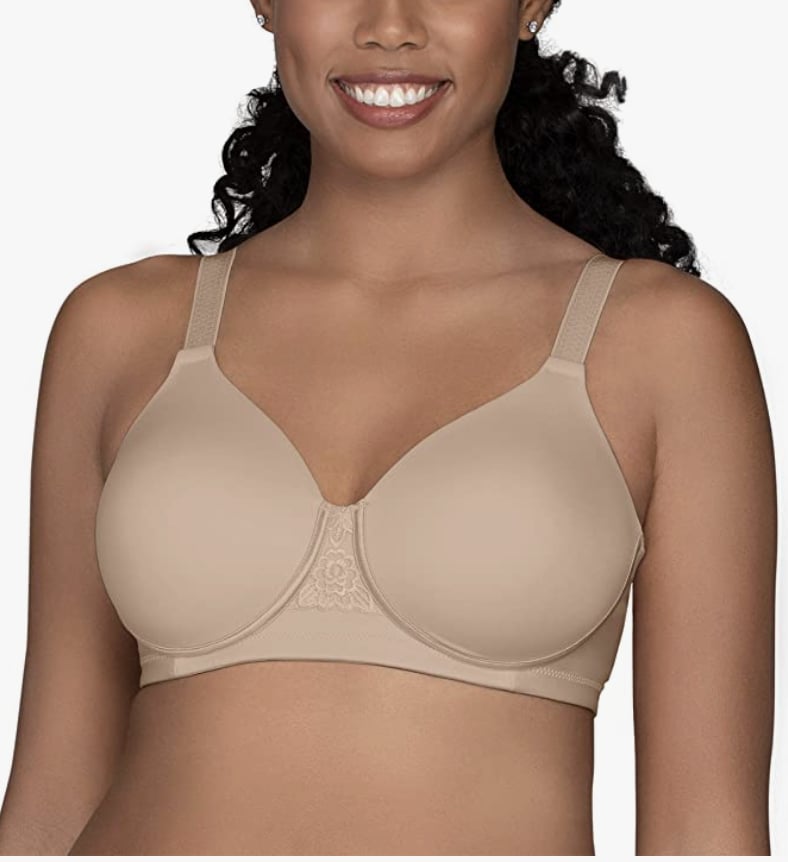 Best Smoothing Bra For Big Boobs
Vanity Fair Full Figure Back Smoothing Bra ($23, originally $50)
This lightweight bra is a total game changer if you have a larger chest. It's made from a nylon and spandex blend that's breathable and designed to move with your body, but still durable enough to retain its shape. The product boasts a hook-and-eye closure that's easy to latch, plus it's available to shop in over 20 fun colors.
05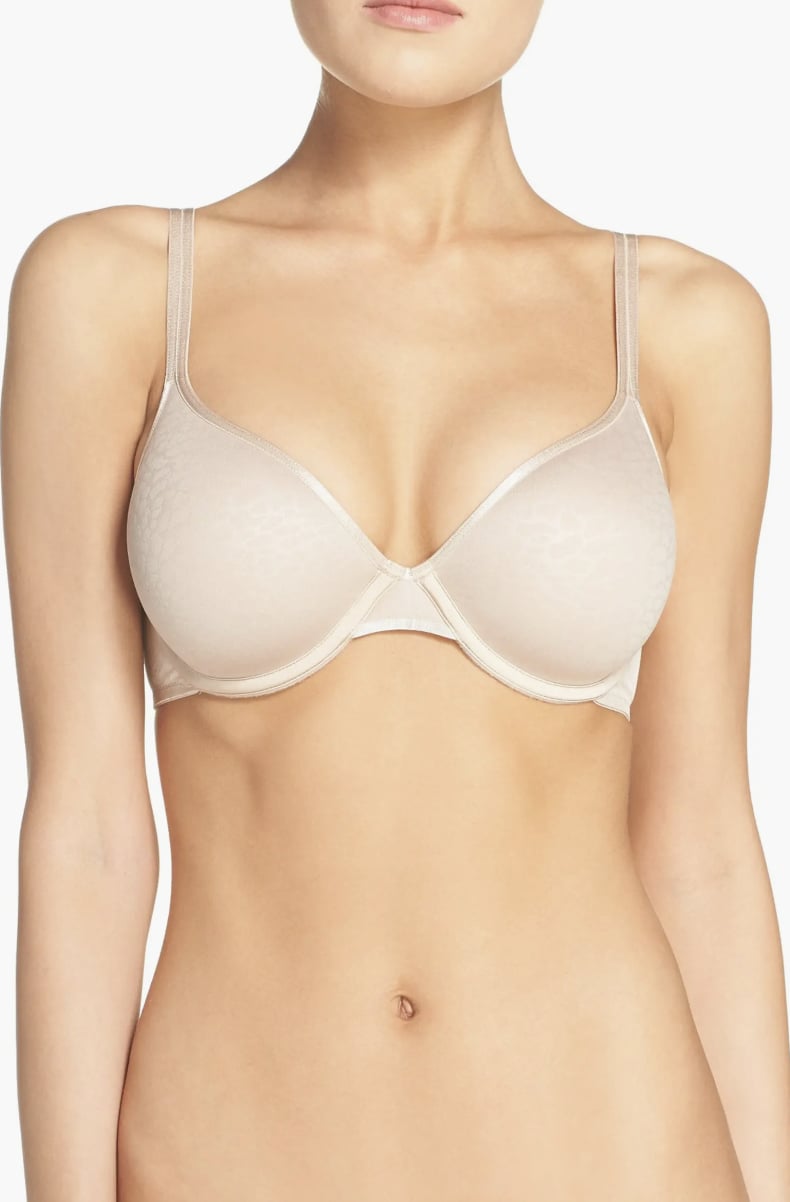 Best Supportive Bra For Big Boobs
Natori Element Full Fit Contour Underwire Bra ($68)
From the soft memory foam cups and supportive underwire design to the stylish jacquard patterning that's splashed all across the piece, there's so much to love about this bra — especially if you're someone with a larger bust. Plus, if you want a subtle lift without a push-up, this bra delivers thanks to its smooth trim and convertible straps.
06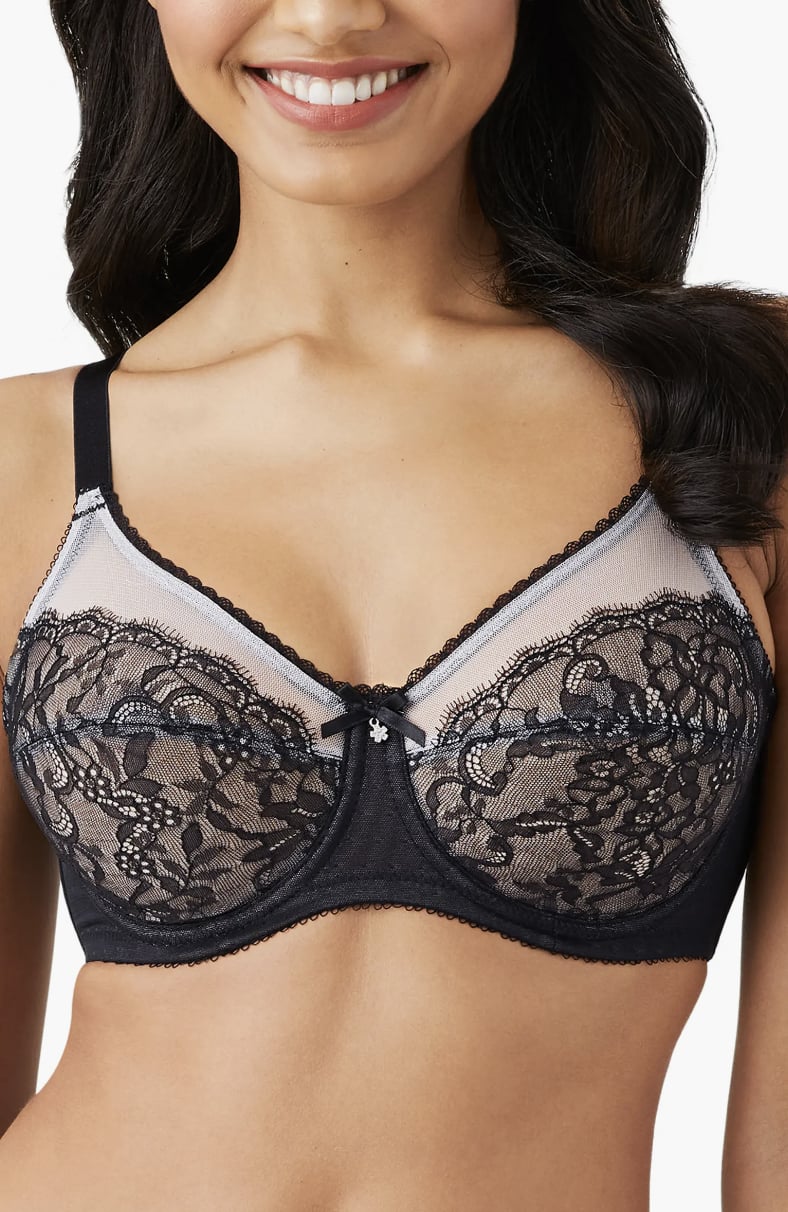 Best Bra Without Padding For Big Boobs
Wacoal Retro Chic Full Figure Underwire Bra ($68)
If you need support but still want to feel sexy, pick this retro chic underwire bra from Wacoal. Unlike other bras for large busts, this style doesn't have padding, which is rare for a fuller cup size. It's incredibly size-inclusive, and is made from a nylon and spandex blend that feels so smooth against the skin.
07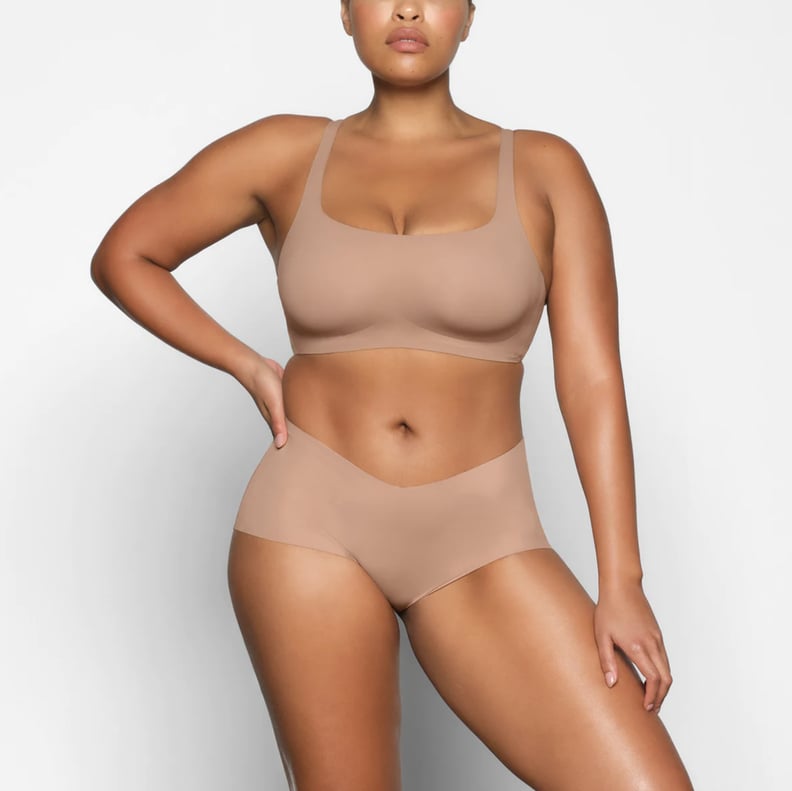 Best Scoop Bra For Big Boobs
Skims Naked Scoop Bra ($44)
This scoop bra from Skims is made to be lounged around in. Available to shop in a wide variety of sizes, the underlayer is crafted from a smoothing material that's designed to mold to your body shape, ultimately providing a perfect fit — regardless of your cup size — and ensuring ample boob-support regardless of where your day takes you.
08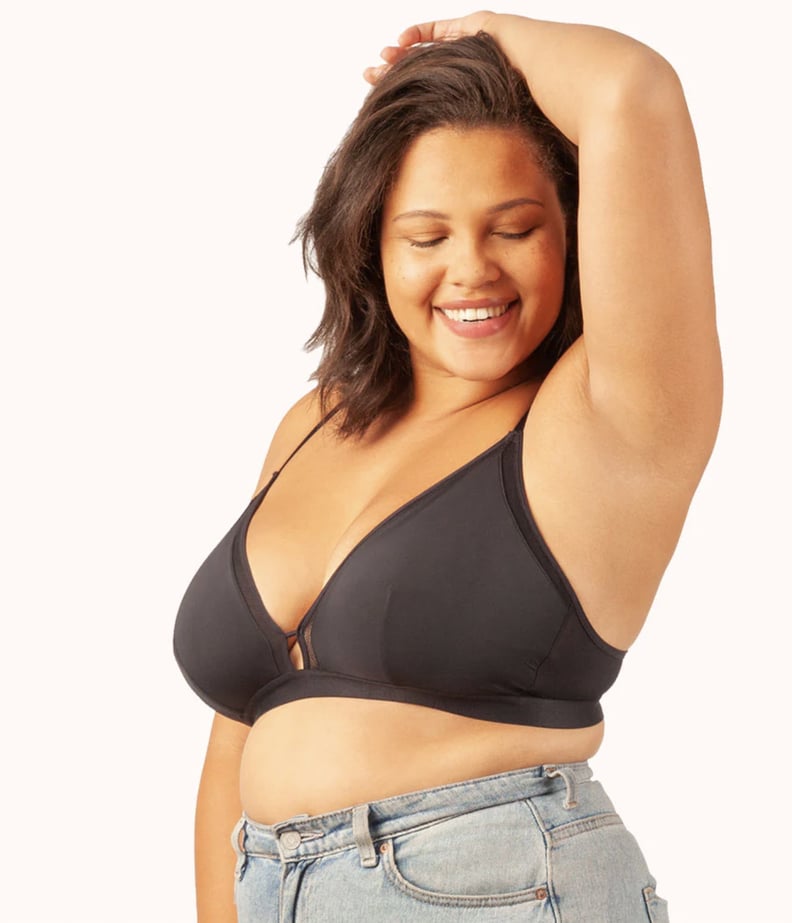 Best Bralette For Big Boobs
Lively The Busty Bralette ($38)
Bralettes are a great alternative to the traditional bra because they boast a more flexible silhouette that's designed to provide ample support without the same discomfort of a wired style. Case in point: this top-rated intimate from Lively which features power mesh lining and an elastic band for added comfort.
09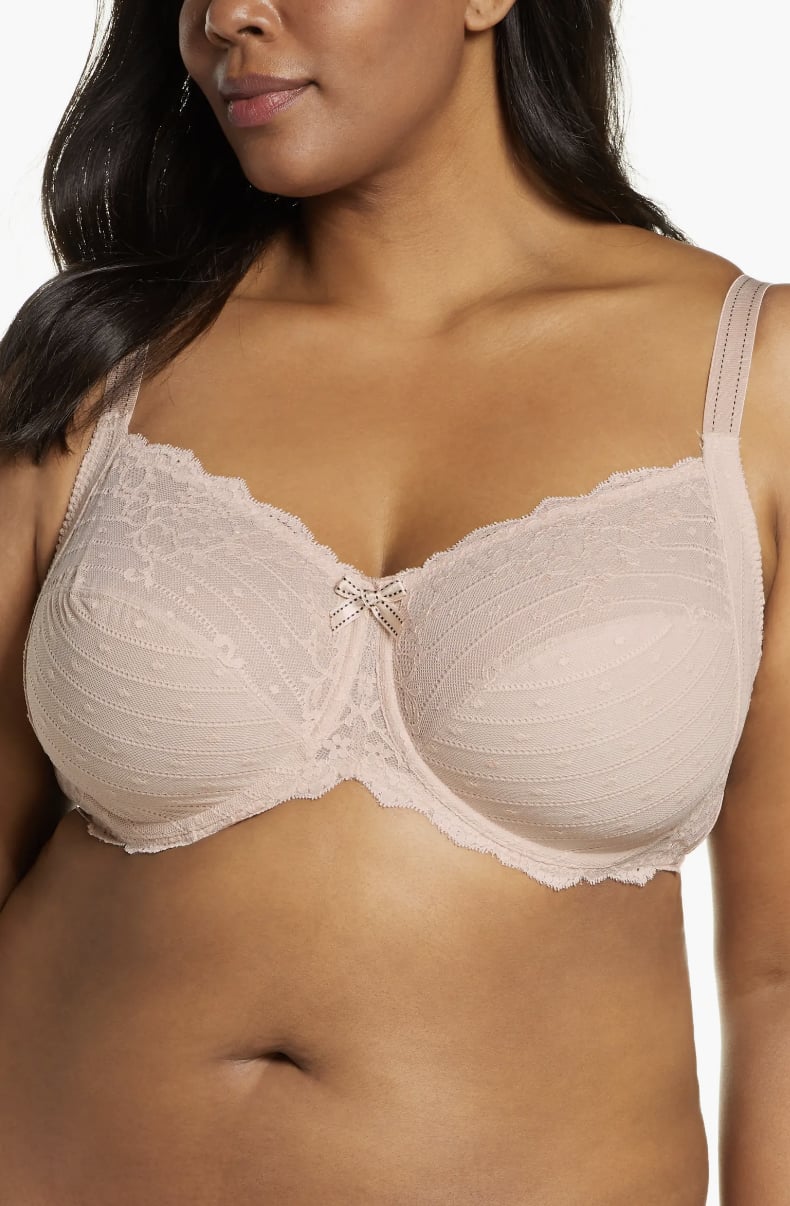 Best Underwire Bra For Big Boobs
Chantelle Rive Gauche Full Coverage Underwire Bra ($88)
You'll feel so supported and comfortable in this Chantelle Intimates Rive Gauche Underwire Bra. The piece has more than 1,000 positive reviews, which speaks to the fact that it's a winner for a diverse range of shoppers — regardless of their cup size or preferred fit. We love its traditional design and the fact that it has a three-cup silhouette for even more layers of support (because you can never have enough).
10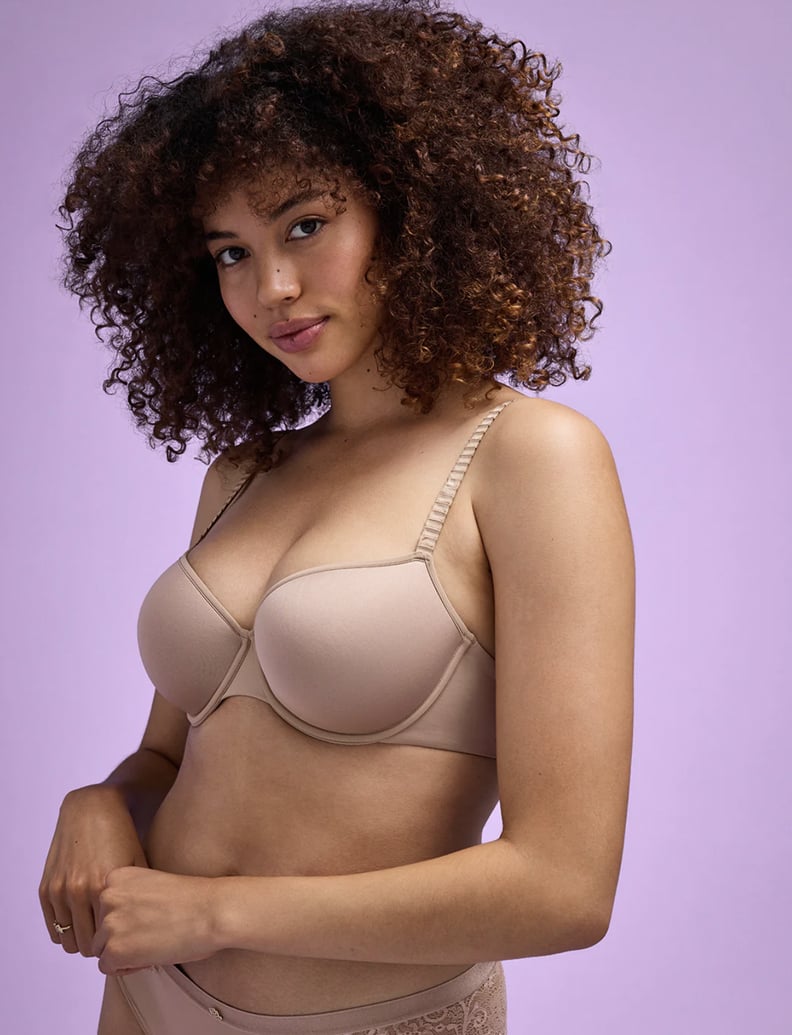 Best Everyday Bra For Big Boobs
ThirdLove 24/7 Classic T-Shirt Bra ($72)
For a bra that you can wear while running errands, heading into the office, or even on your next date night, opt for this cool and comfortable style from ThirdLove. The piece comes in so many different colors and cup sizes, so it couldn't be easier to find your perfect fit.
11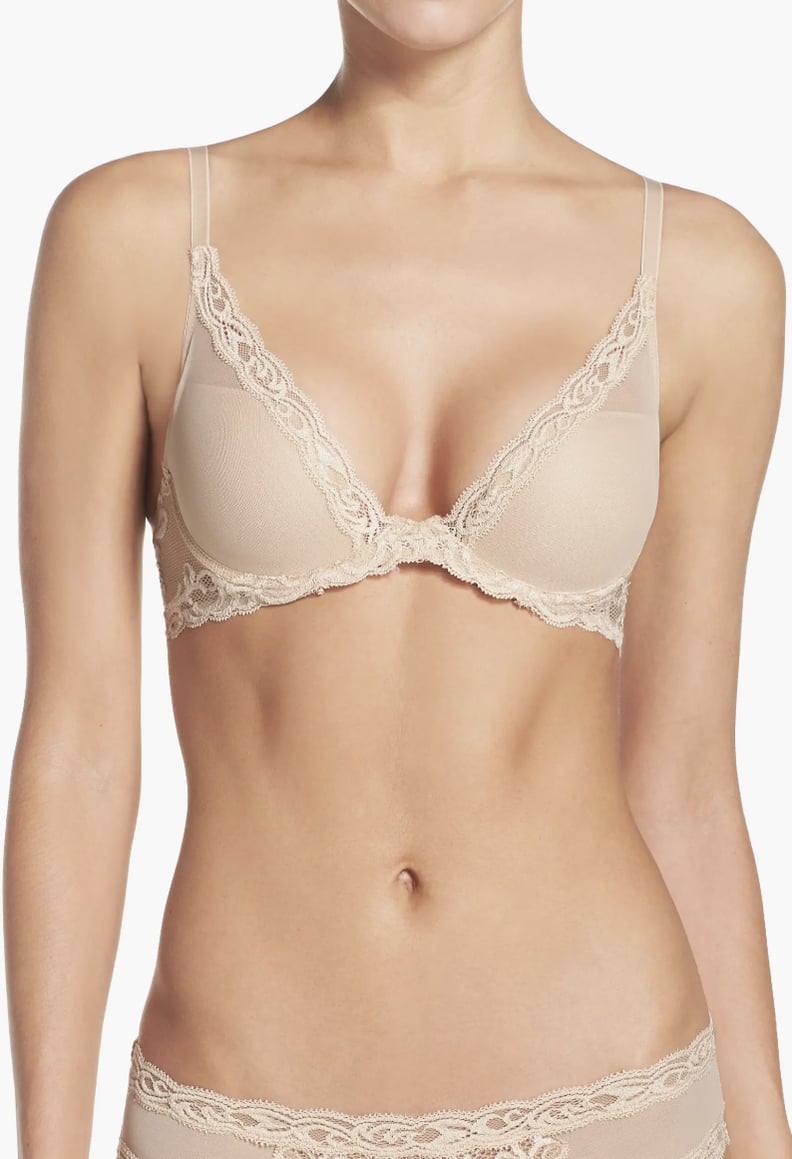 Best Lace Bra For Big Boobs
Natori Feathers Underwire Contour Bra ($72)
You don't have to sacrifice on style in order to find a bra that's truly supportive, and this underwire piece from Natori is full proof of it. The lacy layer has thousands of positive reviews on Nordstrom's site, with shoppers raving about everything from the product's lightweight feel and mesh design to its sexy, plunging silhouette and more.
12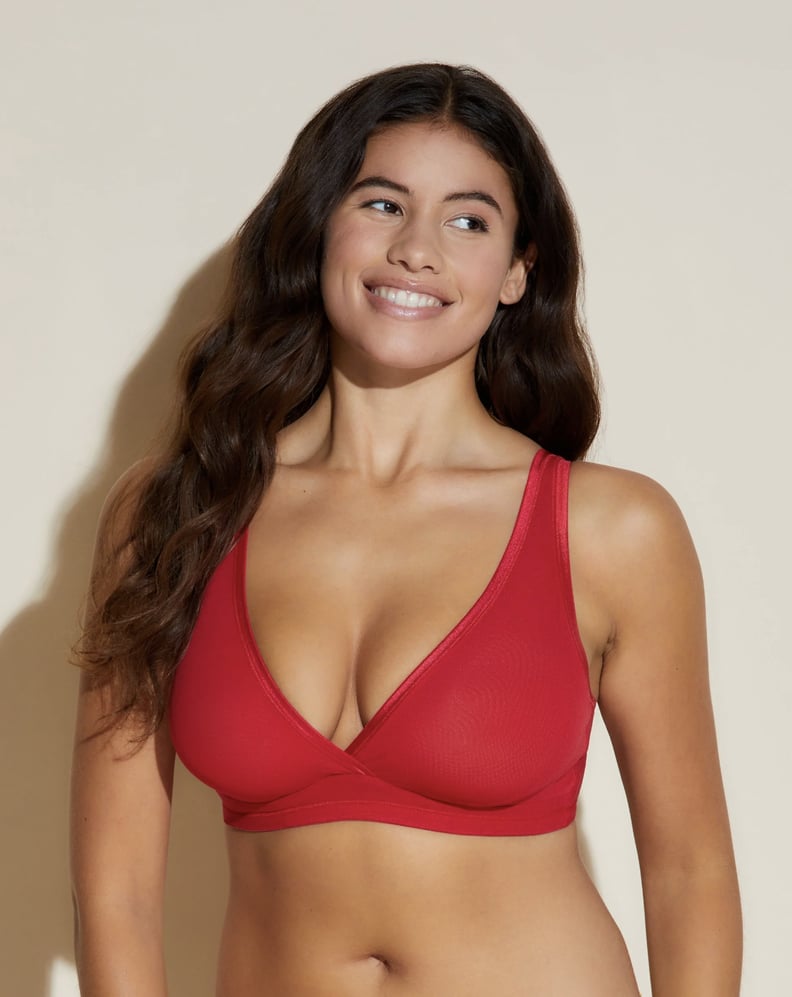 Best Sports Bra For Big Boobs
Cosabella Curvy Bralette ($56, originally $80)
The struggle of running or doing any high-intensity sport with a large bust is very real, which is why it's so important to have a supportive sports bra on hand that can help to keep your girls tucked in and feeling comfortable through even your toughest workouts. This style is one of Cosabella's bestsellers, and it features side slings on the cups that help to provide an added layer of comfort.
13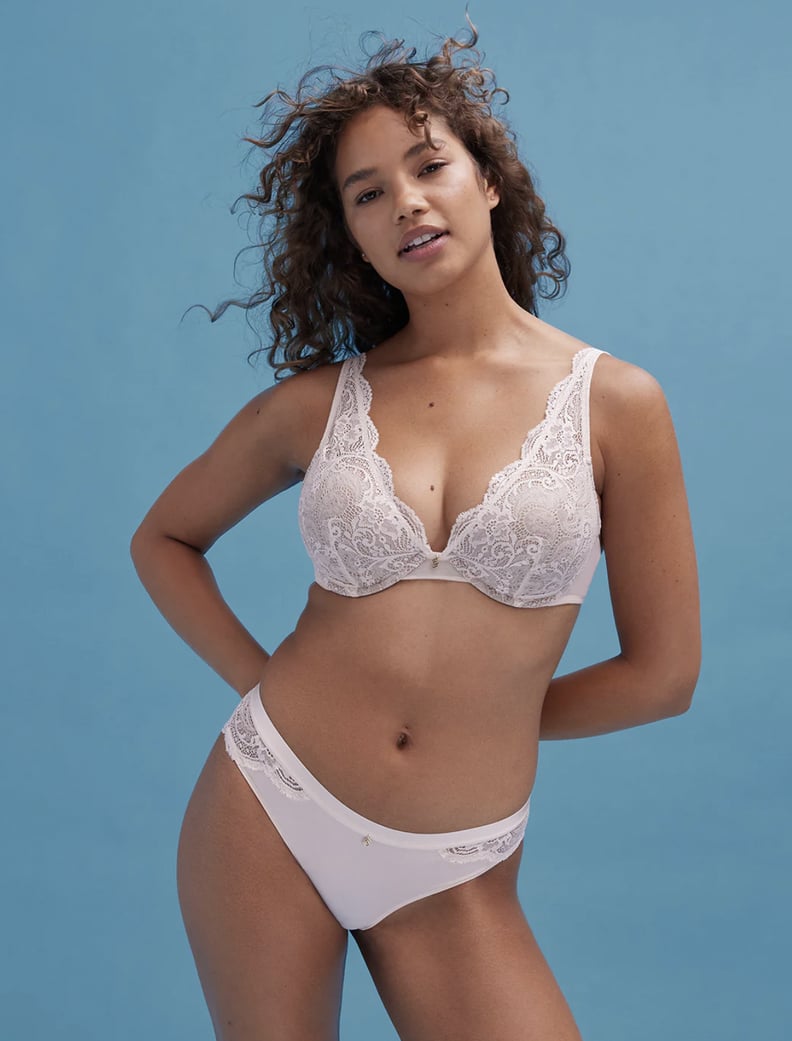 Best Plunge Bra For Big Boobs
ThirdLove 24/7 Lace Contour Plunge Bra ($76)
If you're in the market for something that's equal parts lacy and supportive, go for this contour bra from ThirdLove. The product boasts more than 5,000 near-perfect reviews online, with shoppers all collectively obsessing over the piece's effortless fit and sultry design. This bra is also a great choice if you're wearing a top or dress with a plunging neckline.