We Were NOT Ready For Celine Dion to Serve Up This Neon-Pink Prada Look This Week
This week, celebrities went all out with fun hues like neon pink and mint green. Our winner had to be Celine Dion, who has been seen serving up one *lewk* after another. We were not prepared for her amazing neon-pink Prada outfit she wore after performing at the Barclays Center in New York. Most models and rappers couldn't pull off the outfit better than she did. Speaking of people who constantly wear the luxury brand, Timothée Chalamet carried a little black Prada nylon backpack while at the Haider Ackermann show in Paris, and it was just as amazing as it sounds.
Maisie Williams and boyfriend Reuben Selby were also in Paris for the Thom Browne show. The couple wore matching pastel suits that were basically an Alice in Wonderland daydream. Dua Lipa wore a mint-green cropped leather jacket and skirt set with a white bralette that screamed "Spring is here," and Meghan Markle shocked us all in an electric-blue Victoria Beckham dress while at the Endeavour Fund Awards in London. (The photo of her and Prince Harry smiling at each other in the rain is pure magic.) Keep reading to see which other celebrities made our list.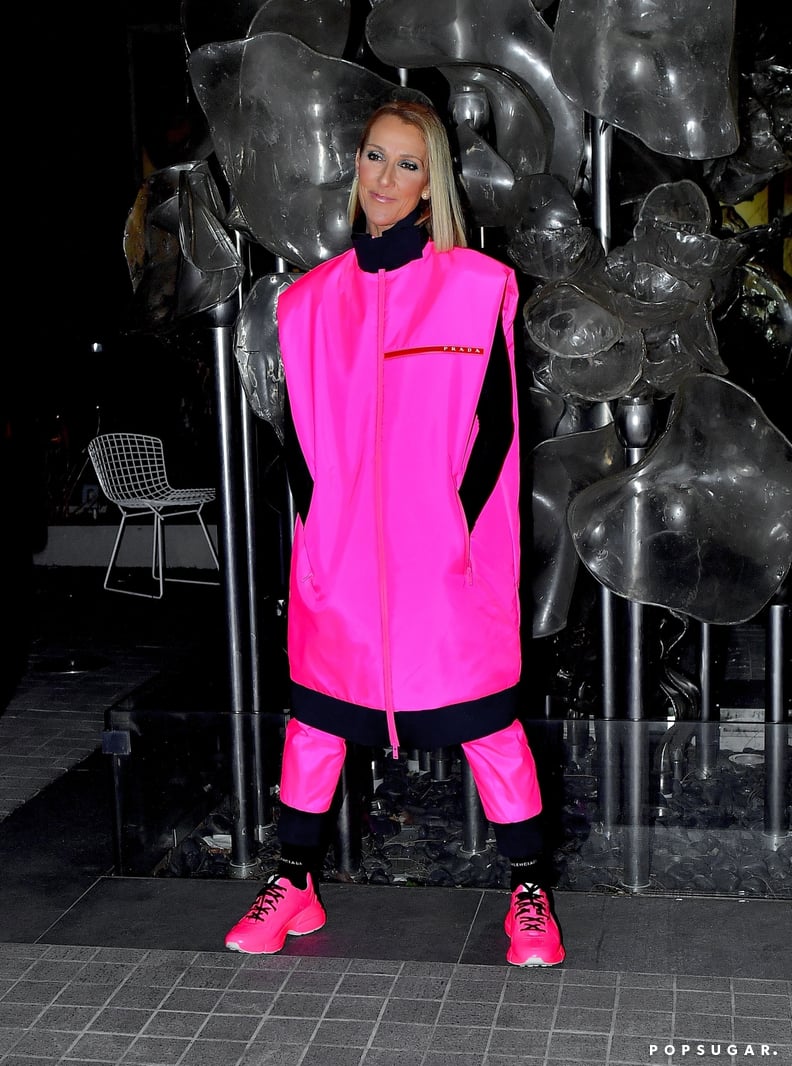 Celine Dion in New York
OK, Celine Dion, we see you. The singer posed in a hot-pink Prada nylon outfit with a pair of matching shoes.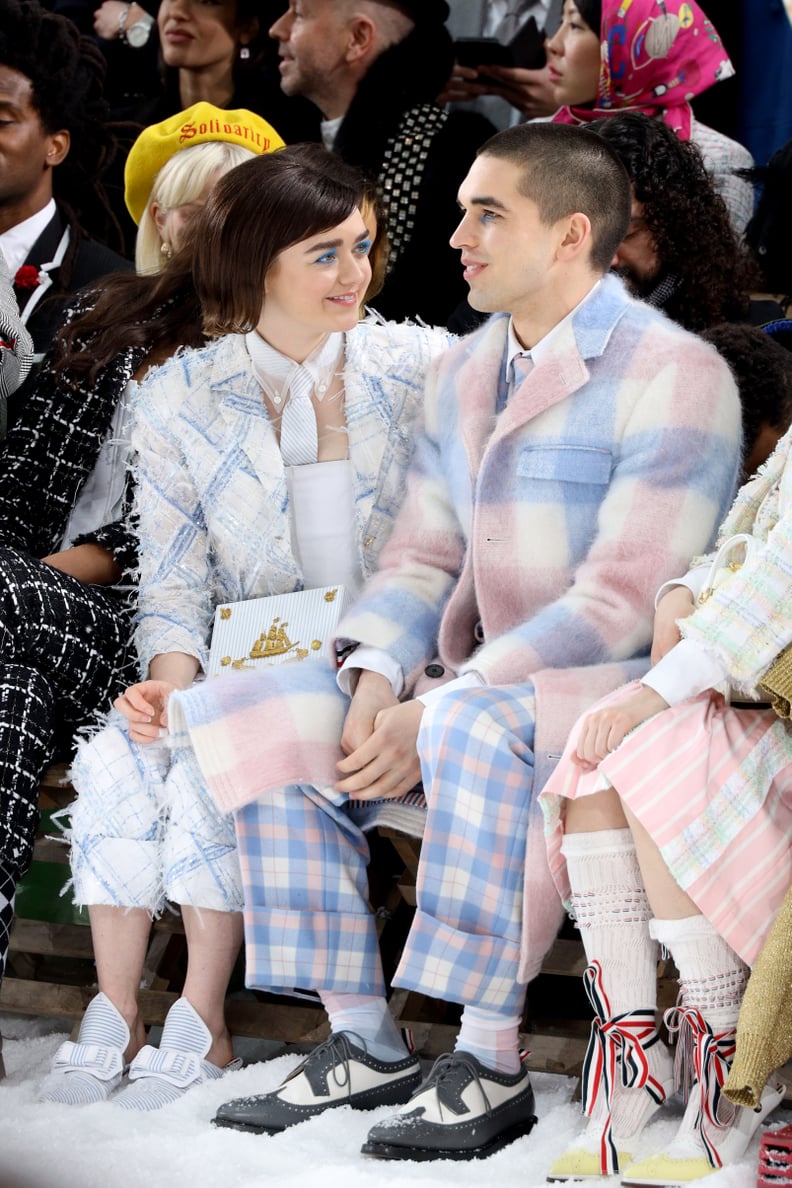 Maisie Williams and Reuben Selby in Paris
At the Thom Browne show in Paris, Maisie Williams and Reuben Selby wore matching pastel suits that were an Alice in Wonderland daydream.
Meghan Markle and Prince Harry in London
Kylie Jenner and Stormi on Vacation
Dua Lipa in Sydney
Minty fresh — Dua Lipa wore a cute mint-green set with a white bralette underneath while in Sydney.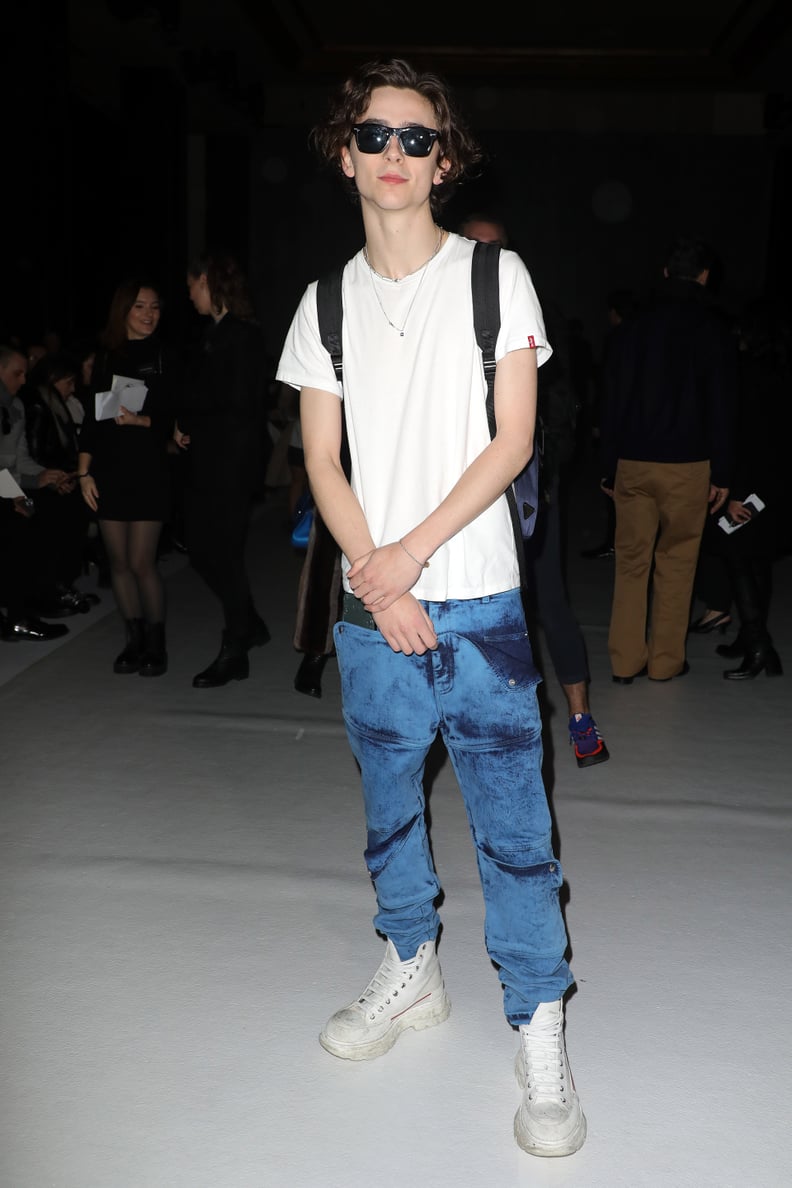 Timothée Chalamet in Paris
Is there anything Timothée Chalamet can't wear? The actor sat front row at Haider Ackermann's show wearing a plain white tee, tie-dye pants, and a Prada nylon backpack.
Emma Chamberlin in Paris
The queen of TikTok, Emma Chamberlin, attended her first Paris Fashion Week wearing a chic animal-print top, a leather jacket, and a hot-pink Louis Vuitton bag.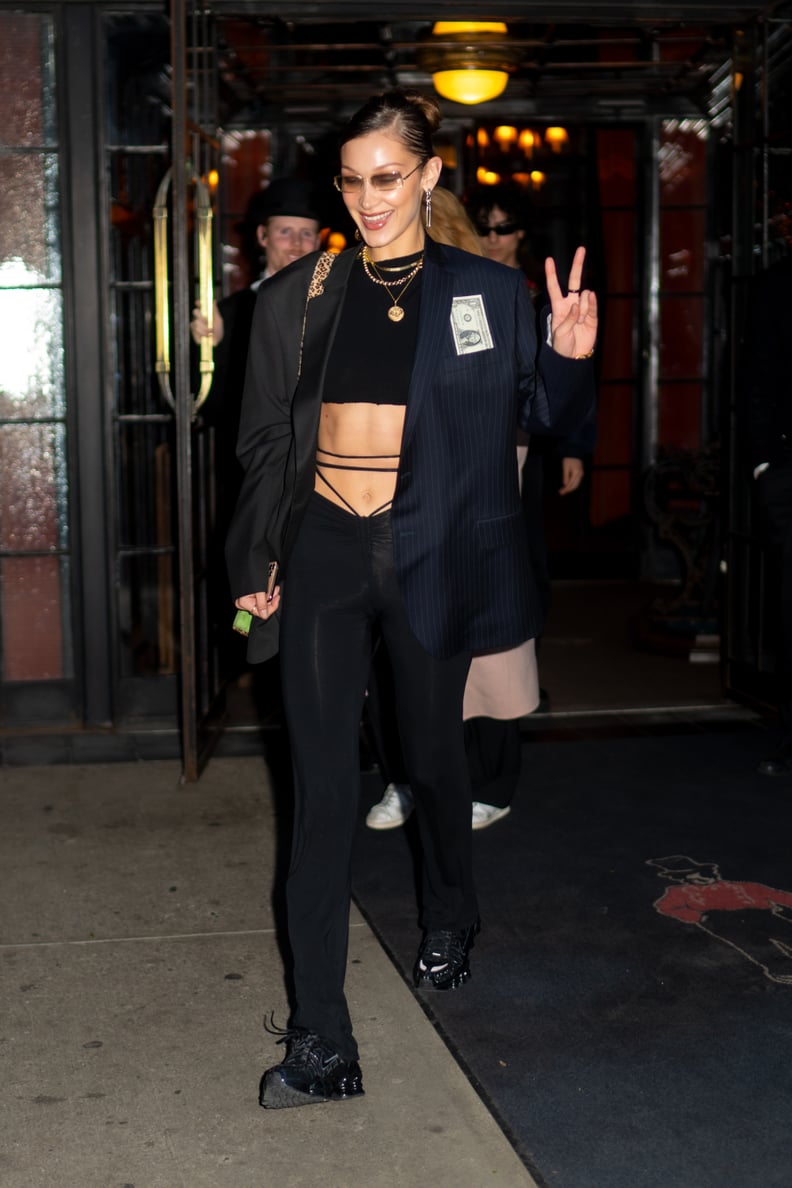 Bella Hadid in New York
Bella Hadid got strappy in an all-black outfit of a crop top, a blazer, and trousers.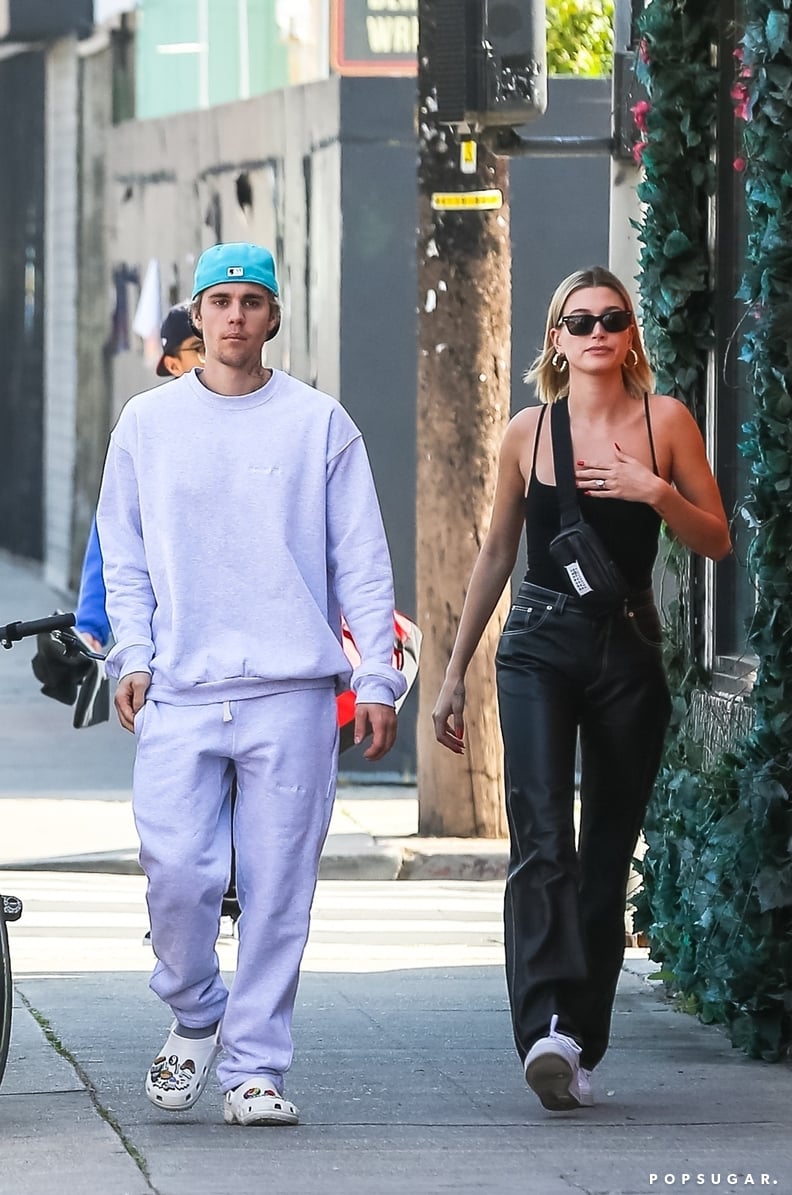 Hailey and Justin Bieber in LA
Hailey Bieber joined Justin while wearing a classic outfit of a bodysuit paired with leather pants and white sneakers.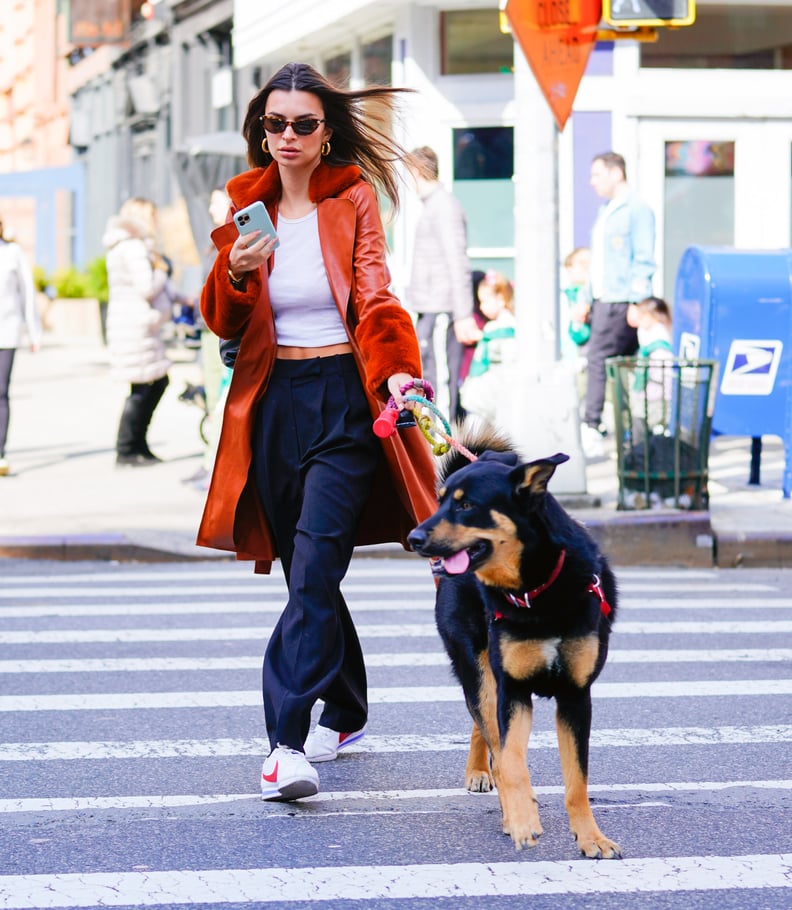 Emily Ratajkowski in NYC