12 Classic Bags You'll Have For Years to Come, All Under $100
As POPSUGAR editors, we independently select and write about stuff we love and think you'll like too. If you buy a product we have recommended, we may receive affiliate commission, which in turn supports our work.
When it comes to our bags, we want pieces that will last, and always look good. That's why we love classic silhouettes; no matter what, our bag will work with our outfit, be it jeans and sneakers or a statement coat. It's practically science. But, as much as we love elegant bags, we're looking for affordable options that will still leave us swooning. These 12 picks are all under $100, but you'd never know that from just looking at them. They all look like they should be at least triple the price, and will go with so many different items you likely already have in your closet. So basically, let's get shopping.
From classic totes to great work bags and picks you'd want to go out in, there's nothing not to like about these bags. They're both adorable and affordable, so we might just need to pick up a few. To get specific, there's a fun pink bag that's so affordable, as well as a classic crossbody you'll never want to be without. Plus, there's a pearl evening bag that will go beautifully with your black tie evening looks. Keep on reading to shop our selects.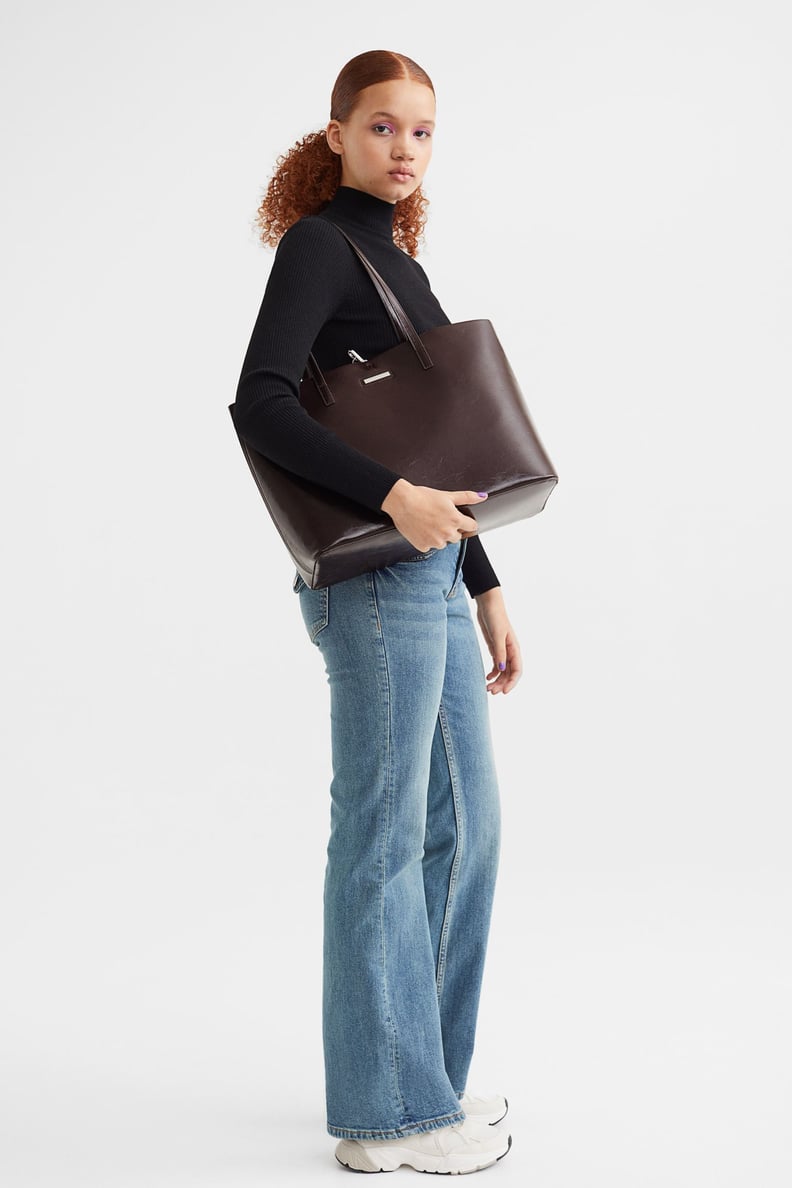 A Versatile Tote: H&M Reversible Shopper
Whether you're in the mood for leather or suede, this H&M Reversible Shopper ($25) is a pretty choice. It's got a leather exterior and a suede interior, and it manages to be polished and useful at the same time. Plus, it makes for a great work bag.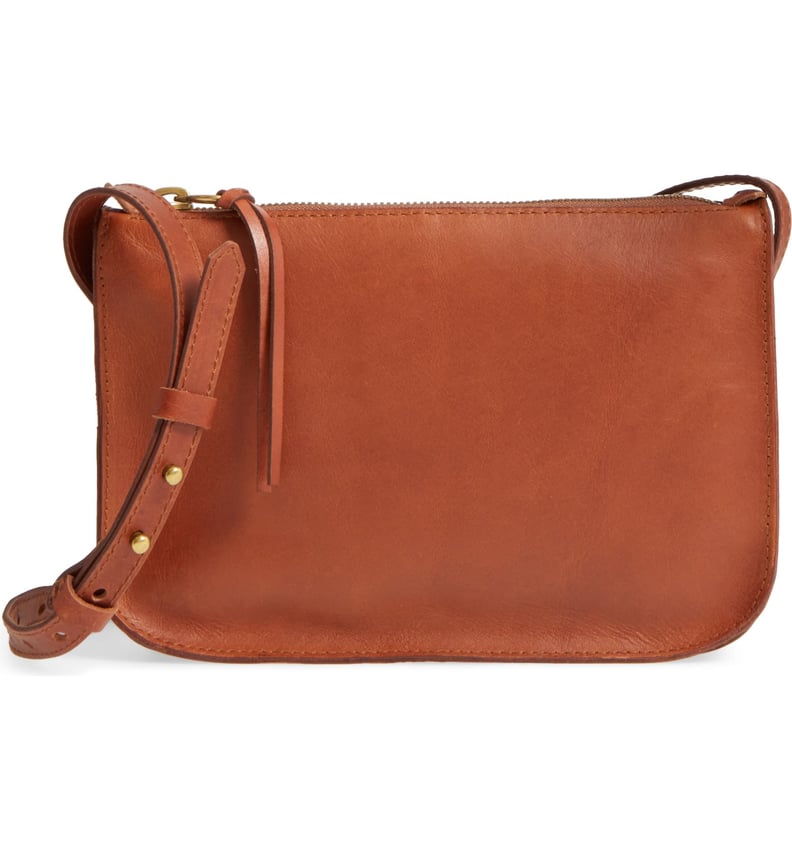 A Crossbody Bag: Madewell The Simple Crossbody Bag
You'll never tire of this Madewell The Simple Crossbody Bag ($98). It's a bag you'll reach for again and again. We like it because it fits all your essentials, like your phone, keys, mask, and card case, without lots of extra room to carry other people's stuff.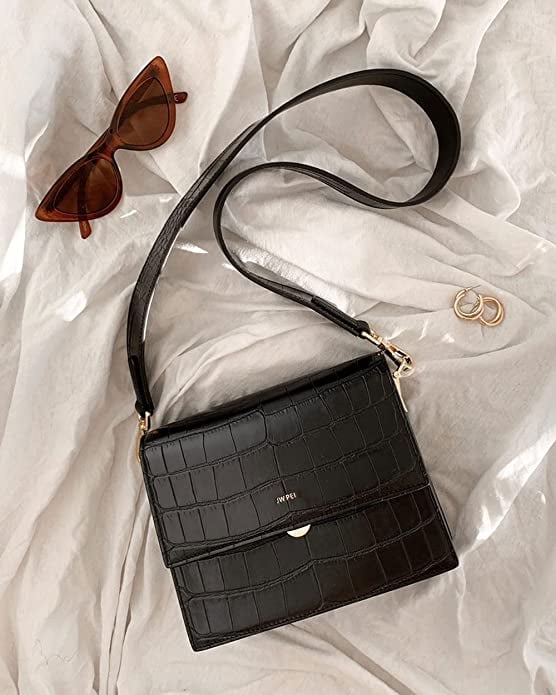 An Amazon Bag: JW Pei Mini Flap Crossbody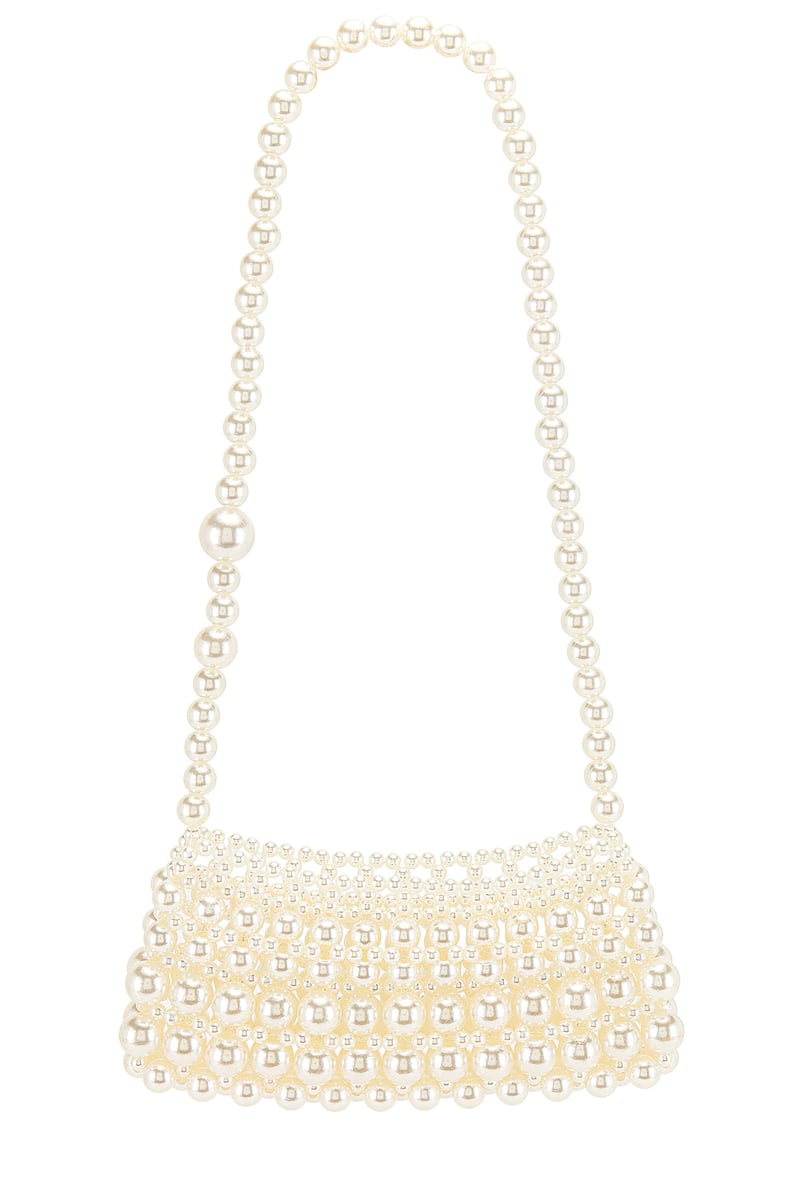 An Evening Bag: 8 Other Reasons Pearl Shoulder Bag
It can be hard to find a quality affordable evening bag, but that's why we love this 8 Other Reasons Pearl Shoulder Bag ($60). It's elegant and statement making, and actually has a strap, unlike a clutch. No one will be able to tell this pearl bag is less than $100!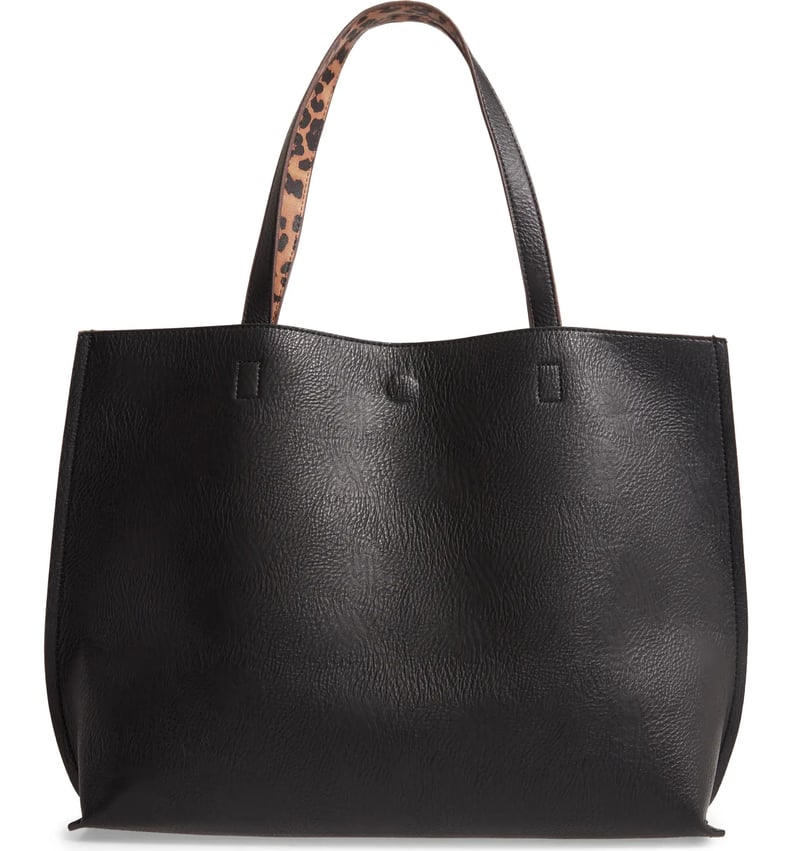 A Reversible Bag: Street Level Reversible Faux Leather Tote & Wristlet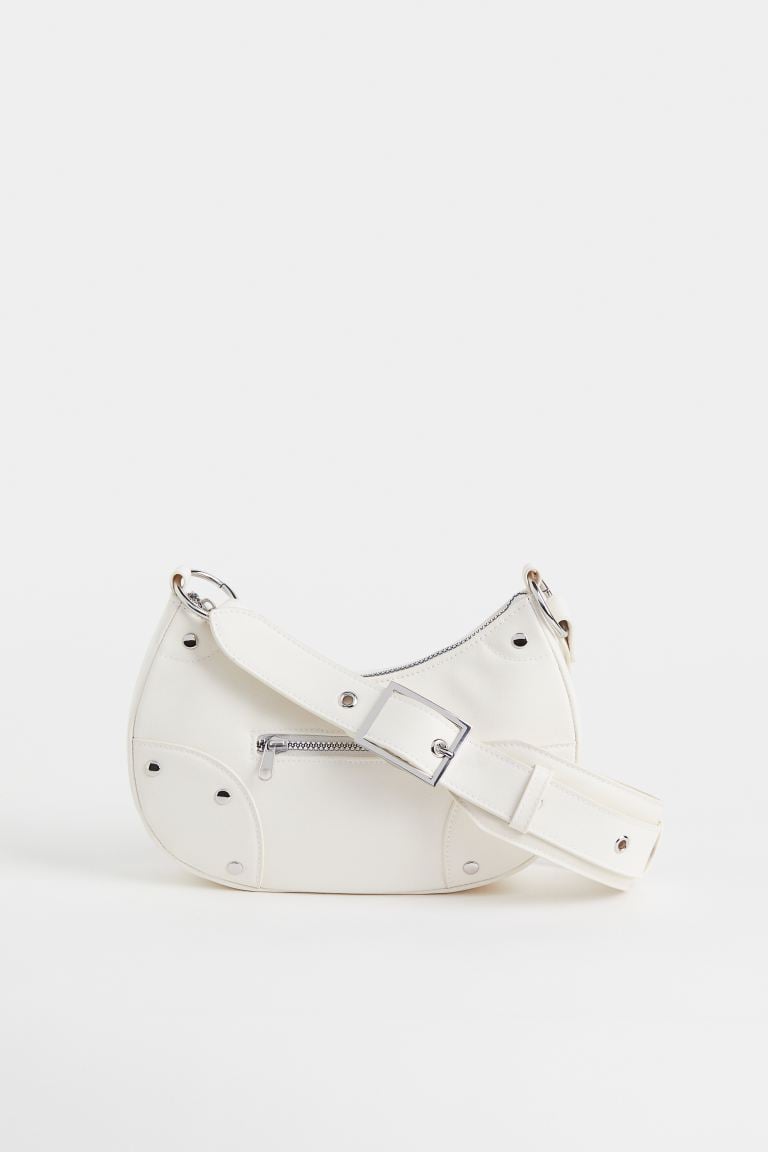 A Studded Bag: H&M Small Shoulder Bag
If you like something a little edgy, try this H&M Small Shoulder Bag ($25). It's got a modern look but the silhouette is timeless. Plus, we love a white bag because it's a light neutral.
A Shoulder Bag: House of Want Newbie Vegan Leather Shoulder Bag
This House of Want Newbie Vegan Leather Shoulder Bag ($78) is a trendy on-the-go bag that has just enough room for all your small items. It looks sleek and polished, and it's designed in vegan leather so you can feel good about your purchase.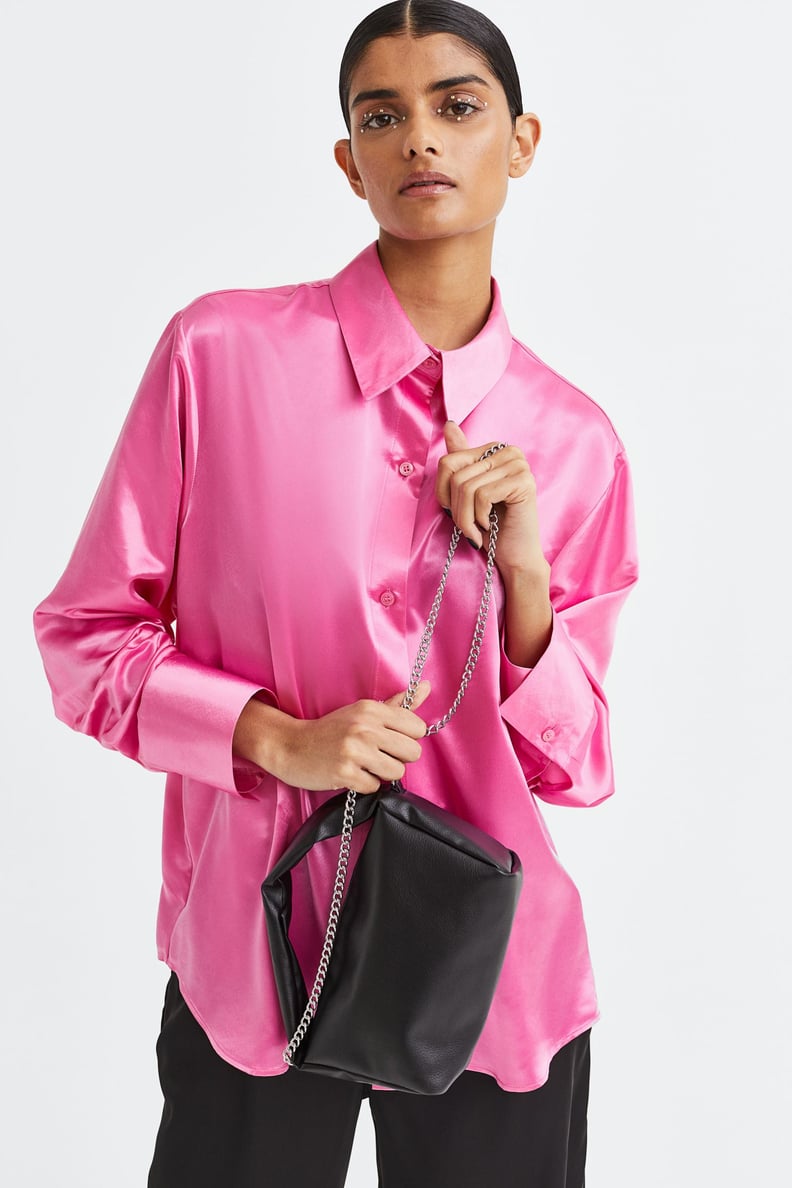 A Chain Link Crossbody Bag: H&M Small Shoulder Bag
This H&M Small Shoulder Bag ($20) is so affordable, you're practically required to buy it. We like that there are two straps, a chain link crossbody strap and a thicker black leather shoulder strap. It's modern, cool, and a cute crossbody bag to take from day to night.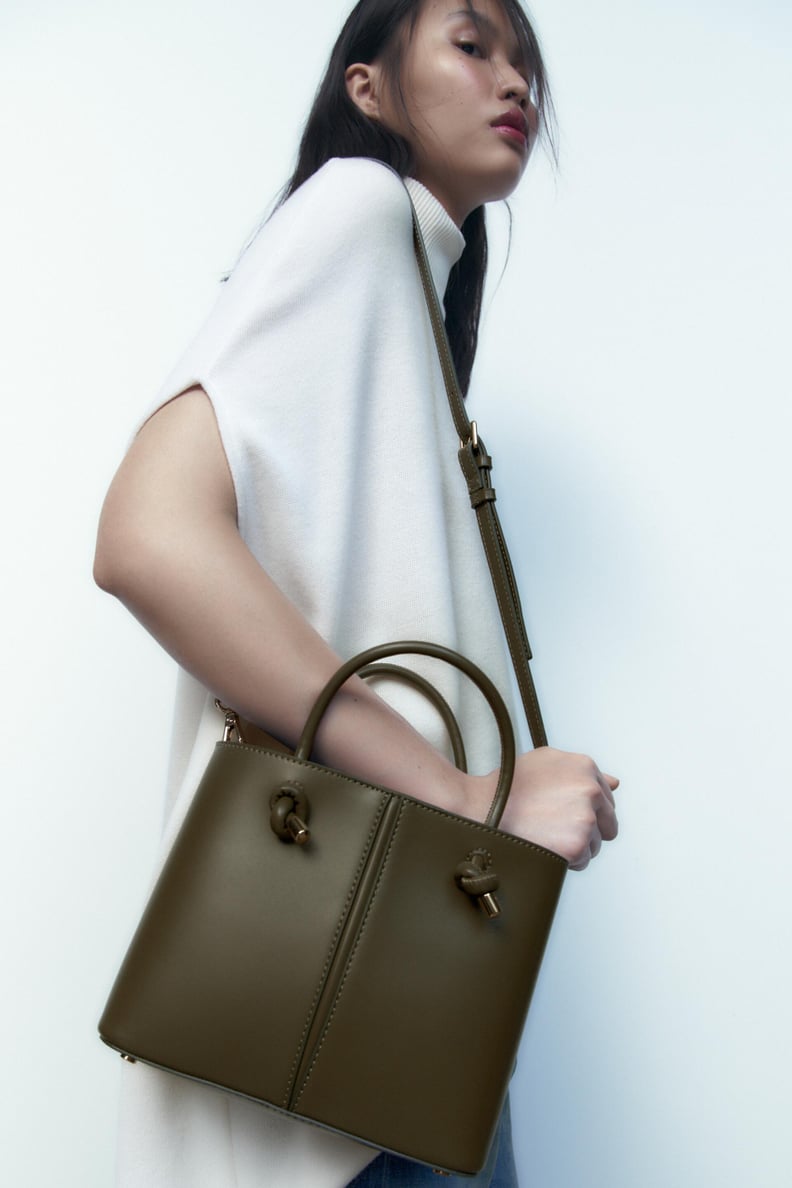 A Versatile Bag: Zara Mini City Bag
Go for the Zara Mini City Bag ($50) because this everyday crossbody bag is both stylish and affordable. We love that you can carry it two different ways, and it's an open tote with a middle interior zip pocket, so you've got the convenience of an open tote with the security of a zippered compartment. It also comes in beige, but we love the dark green shade.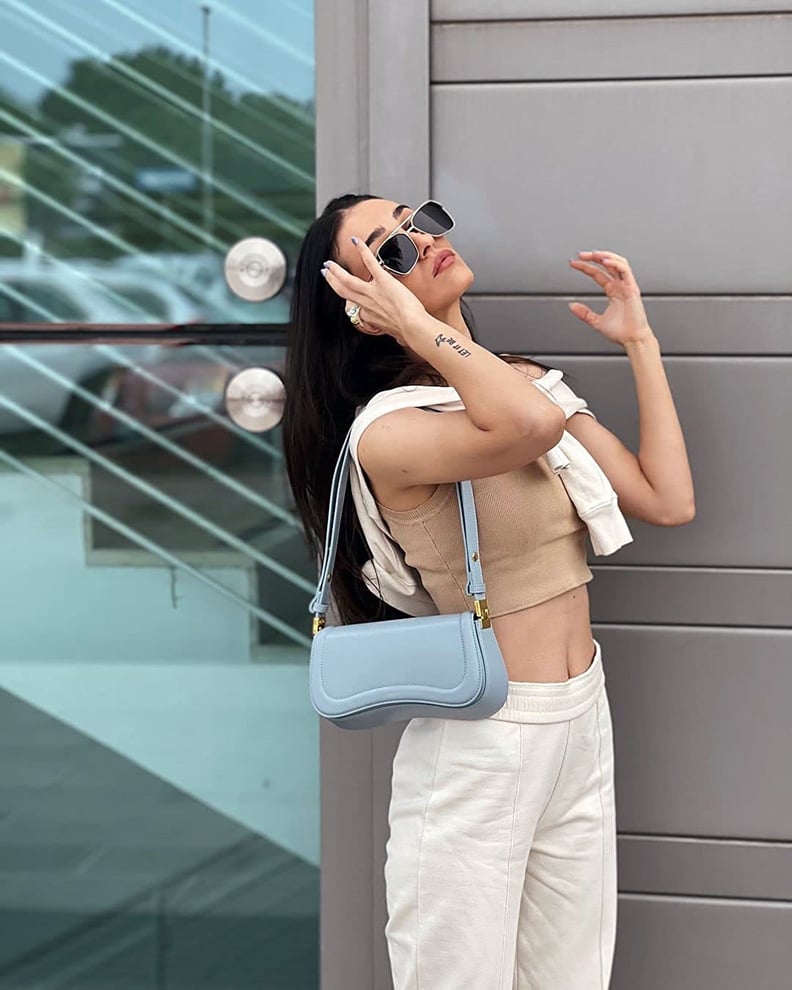 A Colorful Bag: JW Pei Joy Shoulder Bag
Pick up this JW Pei Joy Shoulder Bag ($90) on Amazon, and thank us later. We're obsessed with the light blue hue, but it comes in a bunch of other colors. It fits just the essentials, and the silhouette is really versatile.
A Pink Bag: H&M Shoulder Bag
Think pink with this fun, vibrant H&M Shoulder Bag ($25). It's statement-making and eye-catching; it'll certainly bring a pop of color to even the most muted looks. This style also comes in beige and black, but this hot pink style is our top choice.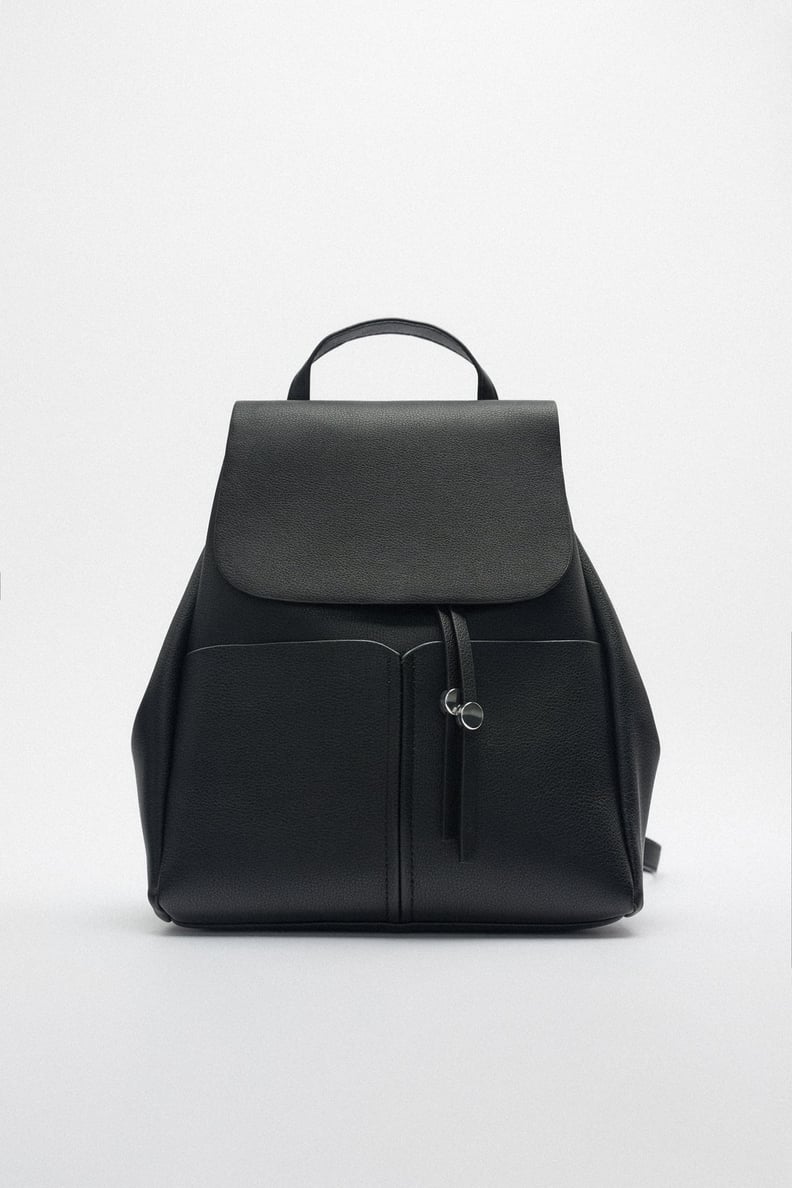 A Backpack: Zara Basic Backpack
If you want to upgrade the look of your everyday backpack, this Zara Basic Backpack ($36) is the one to buy. It's so minimal and chic, and we love the double pockets on the outside for quick storage. Plus, it looks like it should be 10 times the price.