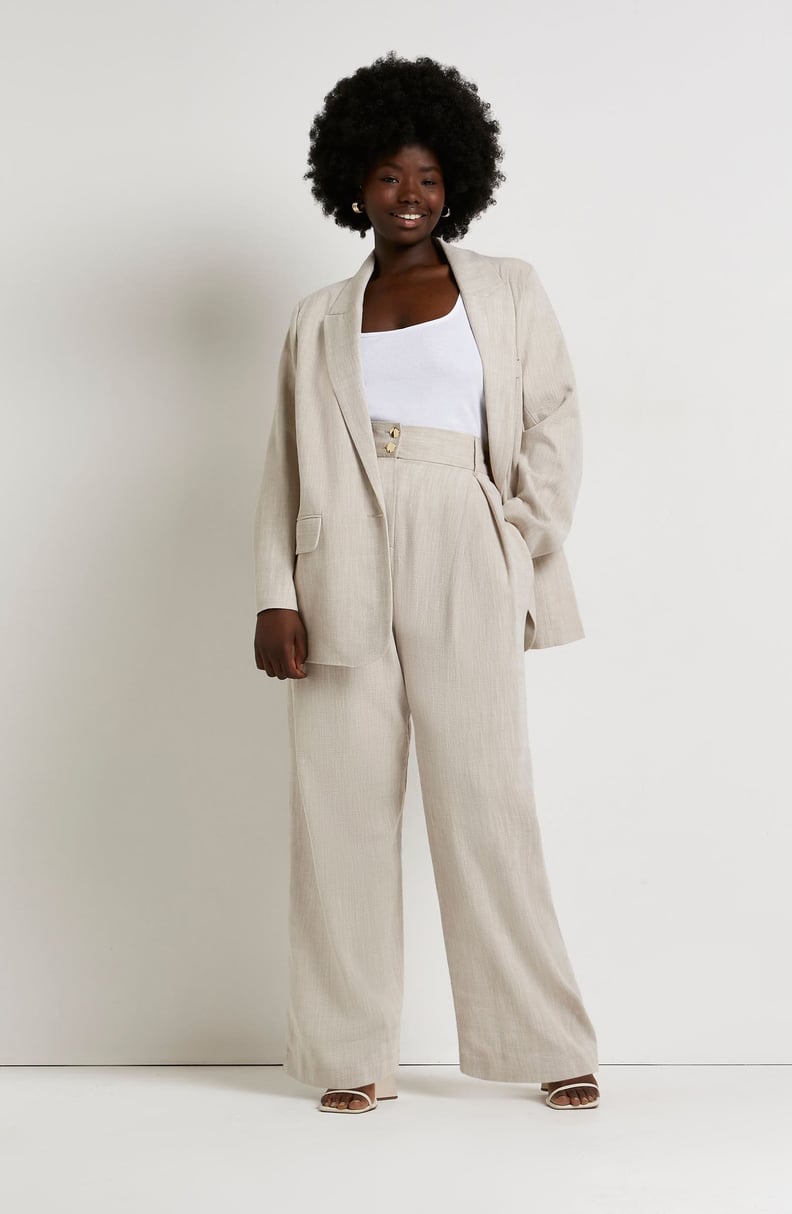 Eloquii
Eloquii
Every editorial product is independently selected by our editors. If you buy something through our links, we may earn commission.
This summer, there are a good percentage of people who are returning to the office, some for the first time in over two years. There are so many things to think about, like commuting again, what kind of snacks do we need at our desk, and the ever important question we've been thinking about for far too long — what exactly are we supposed to wear? Well, it's a complex question, but we've solved it for you. You want something comfortable, that's still a bit more dressed up than your go-to sweatpants. Plus, there's something fun about getting dressed up again. Think chic suits, classic blouses, and dresses you can even wear on the weekend.
If you've got curves, these are the clothes you'll want to live in while you're back at the office. They're elegant, cool, and yes, you could definitely wear them to happy hour afterwards. Plus, we found pieces that can be layered, because the only thing worse than sweating through your clothes in the sweltering summer heat is to then spend the day shivering under office air conditioning. Whether you work in a business casual office, something more formal, or a place where anything goes, you'll love these 12 styles. Keep on reading to shop our selects.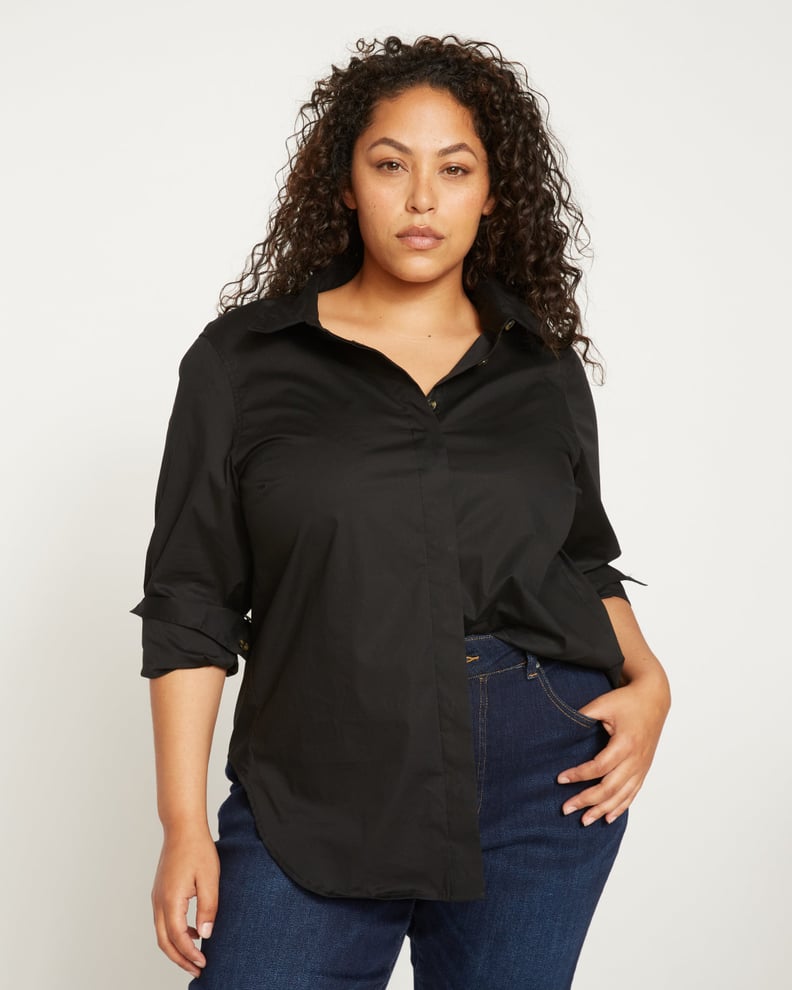 A Button Down Shirt: Universal Standard Full Placket Stretch Poplin Elbe Shirt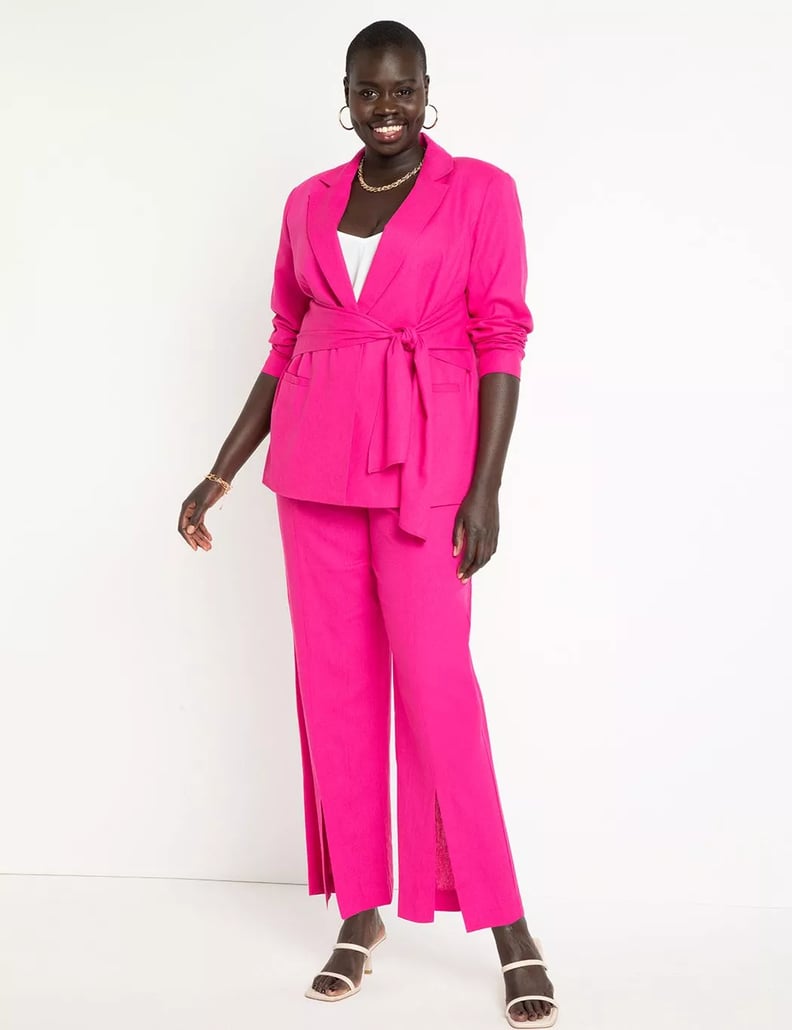 A Vibrant Suit: Eloquii Tie Waist Blazer and Slit Front Trouser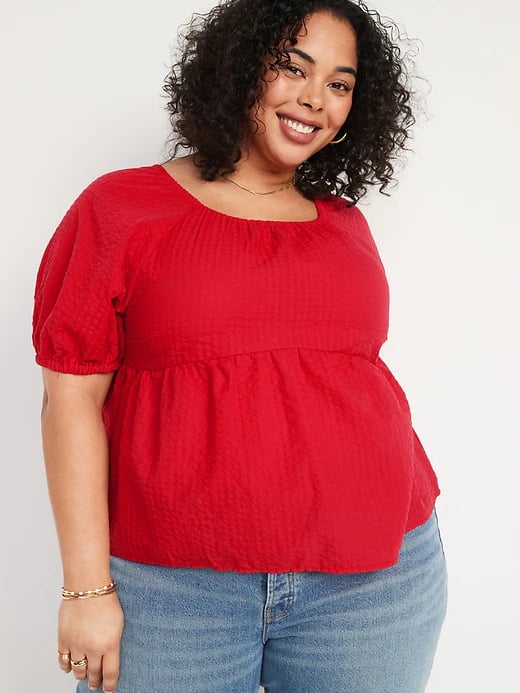 A Colorful Blouse: Old Navy Puff-Sleeve Seersucker Babydoll Swing Blouse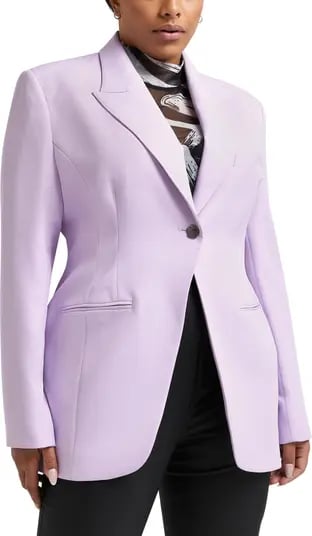 A Fitted Blazer: River Island Structured One-Button Blazer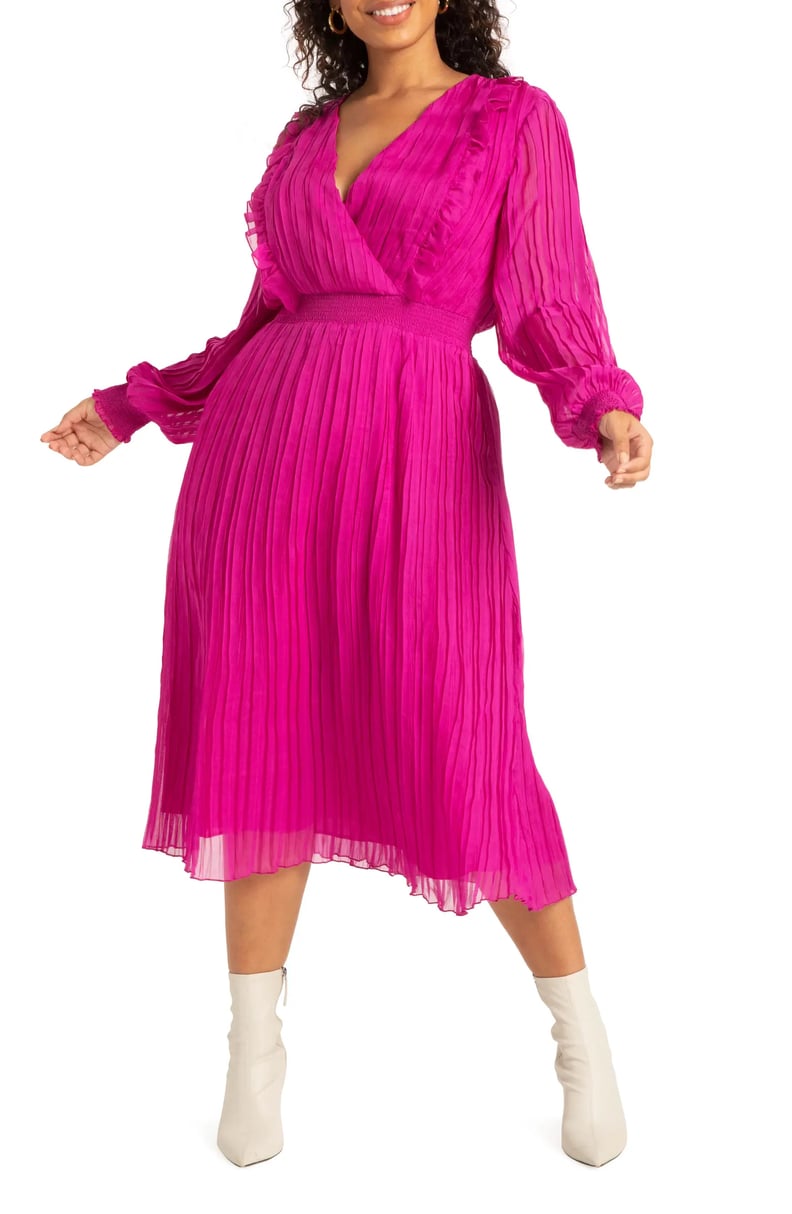 A Midi Dress: Eloquii Pleated Long Sleeve Dress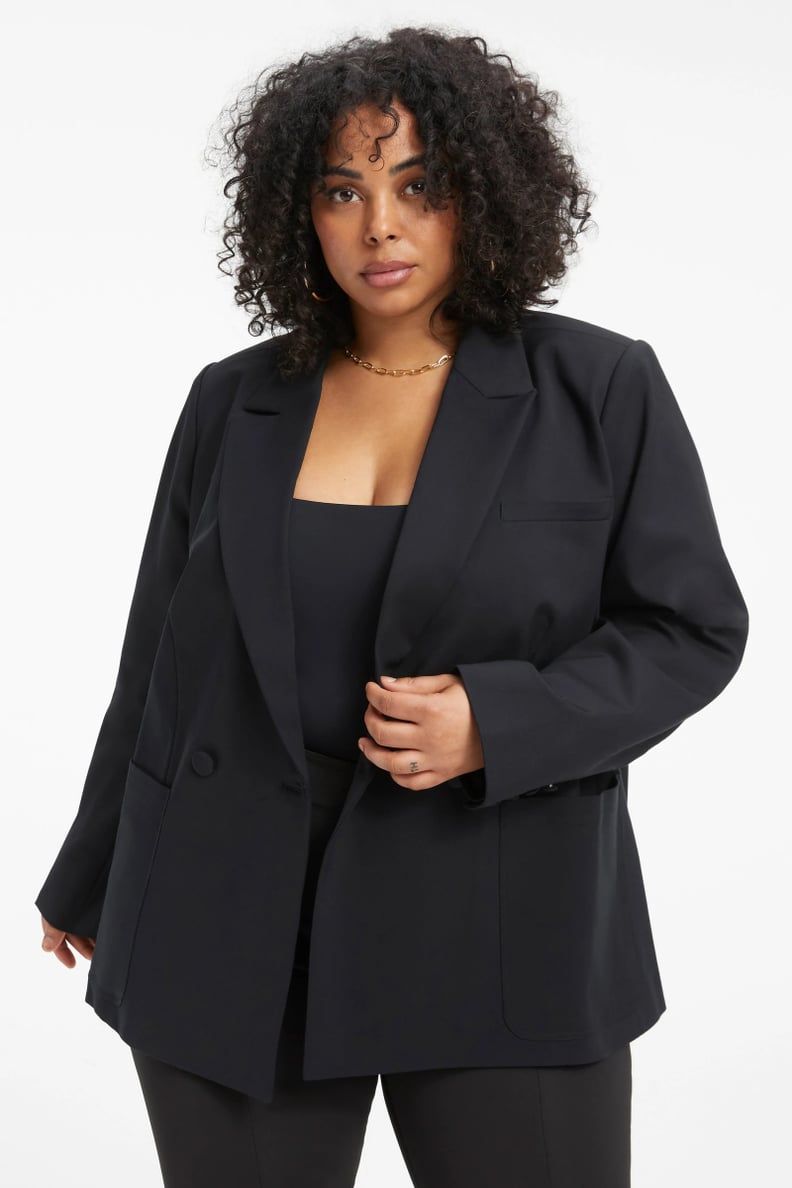 A Black Blazer: Good American The Boss Blazer 2.0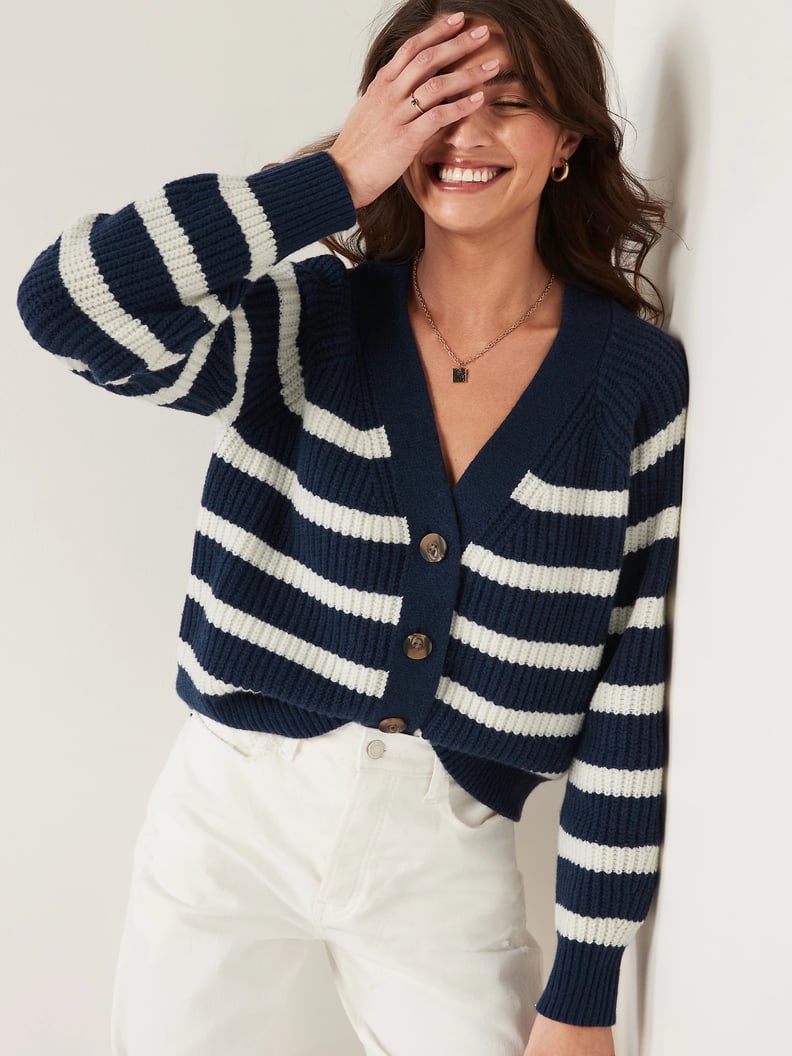 A Cozy Cardigan: Old Navy Brushed Striped Shaker-Stitch Cardigan Sweater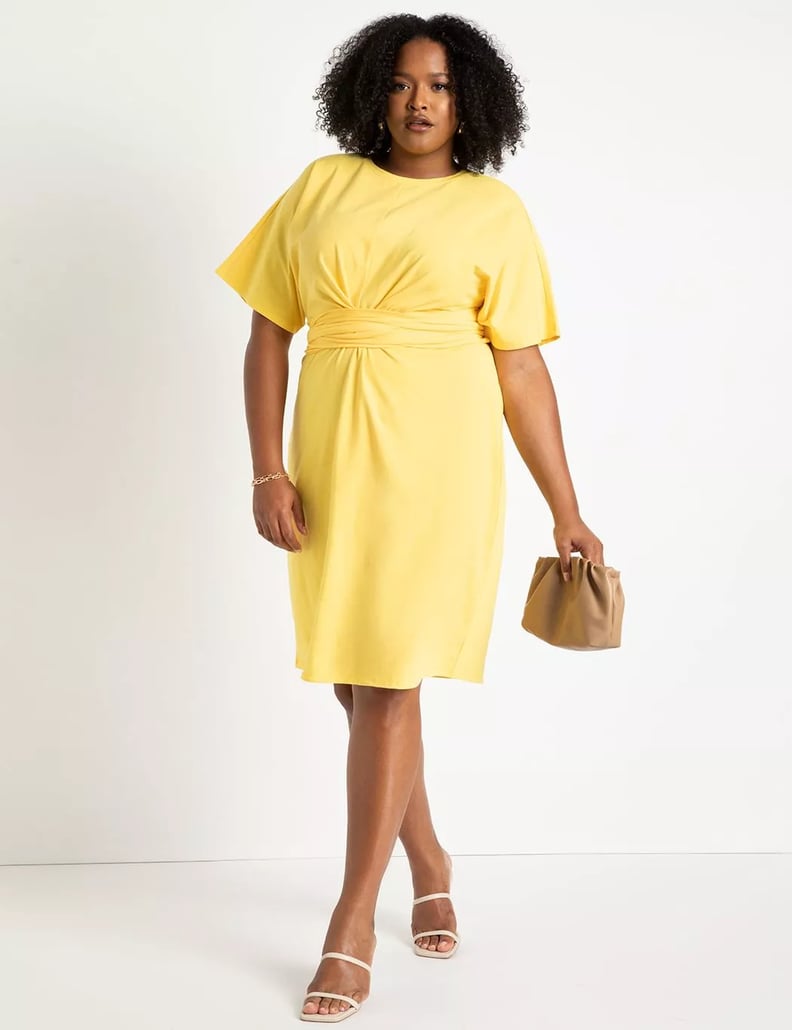 A Yellow Dress: Eloquii Cross Front Flutter Sleeve Dress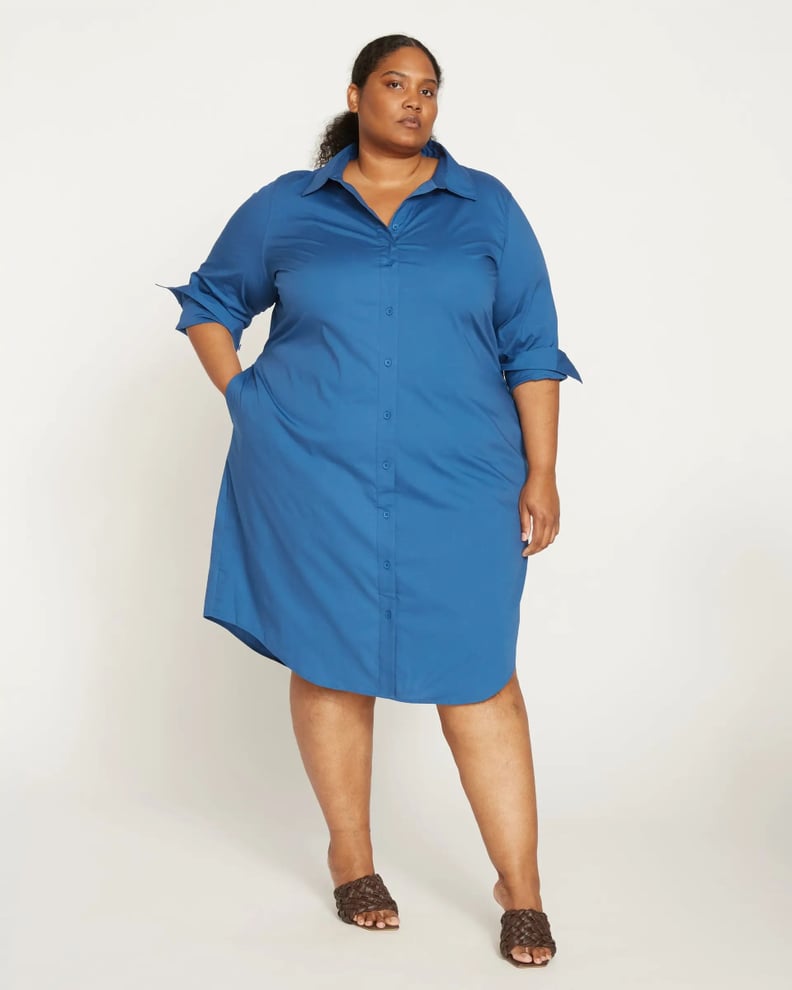 A Shirtdress: Universal Standard Long Sleeve Stretch Poplin Shirtdress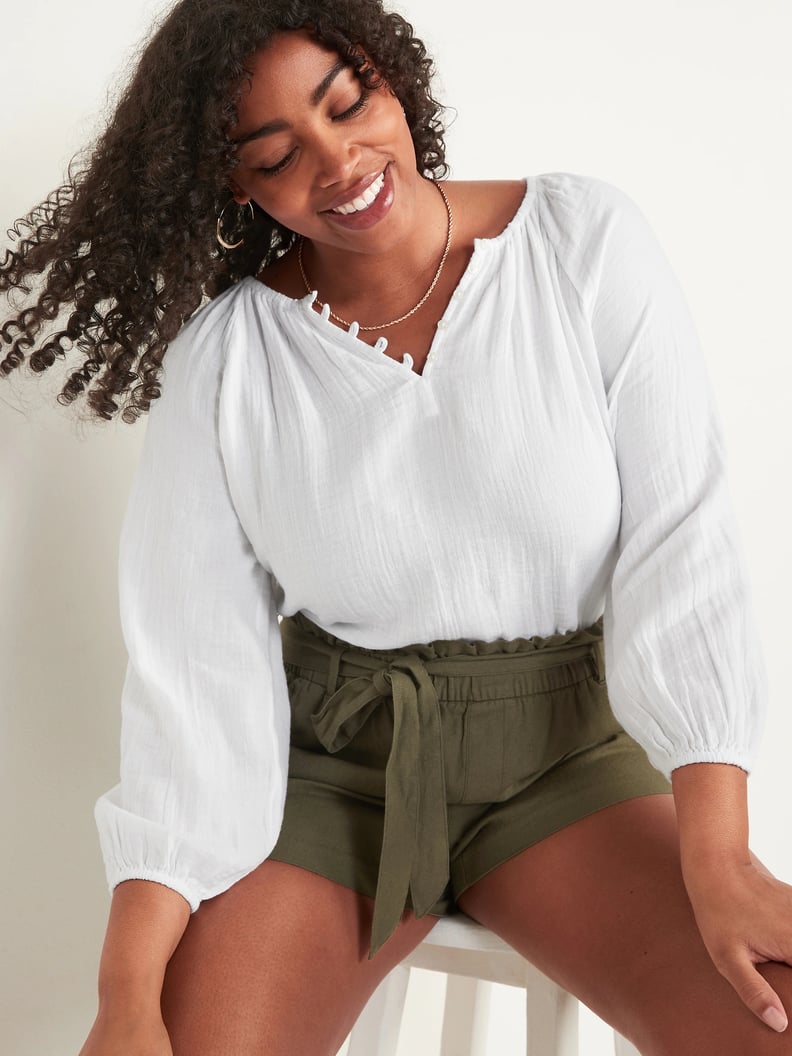 A White Blouse: Old Navy Shirred Double-Weave Long-Sleeve Blouse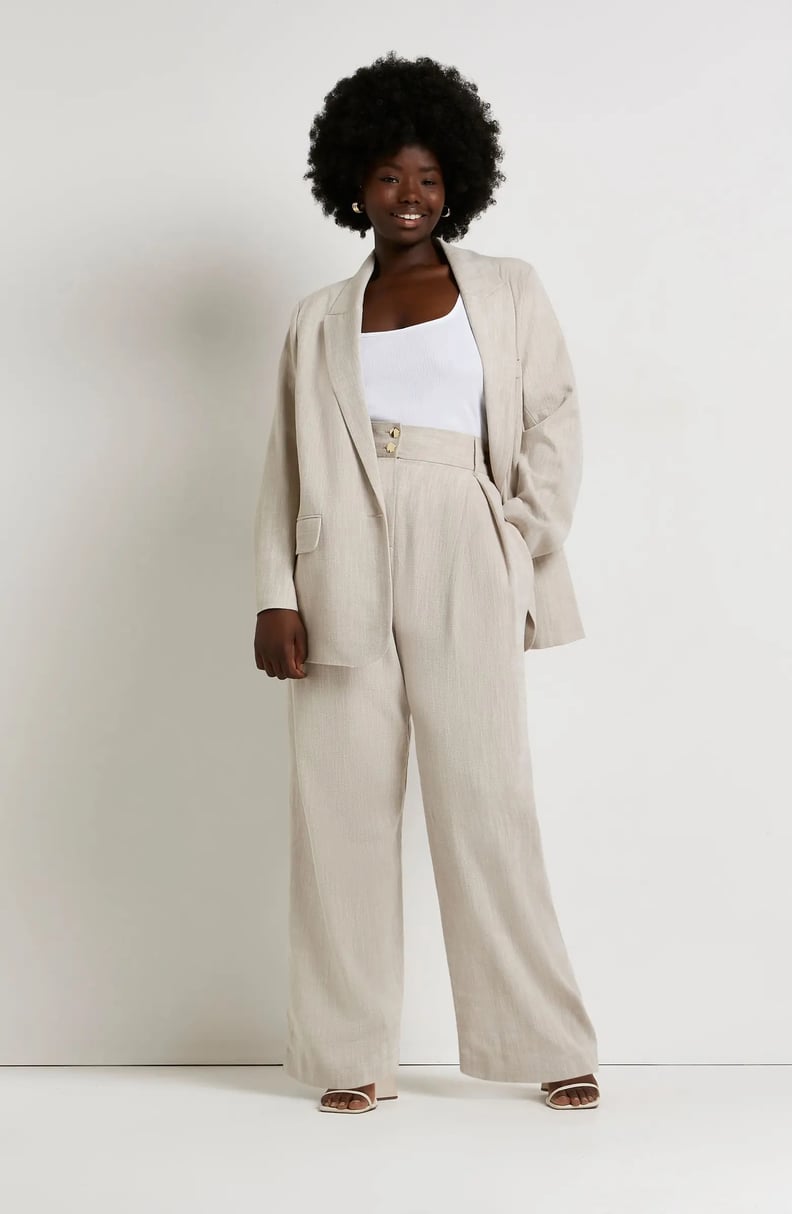 A Light Suit: River Island Pleated Wide Leg Pants and Dad Blazer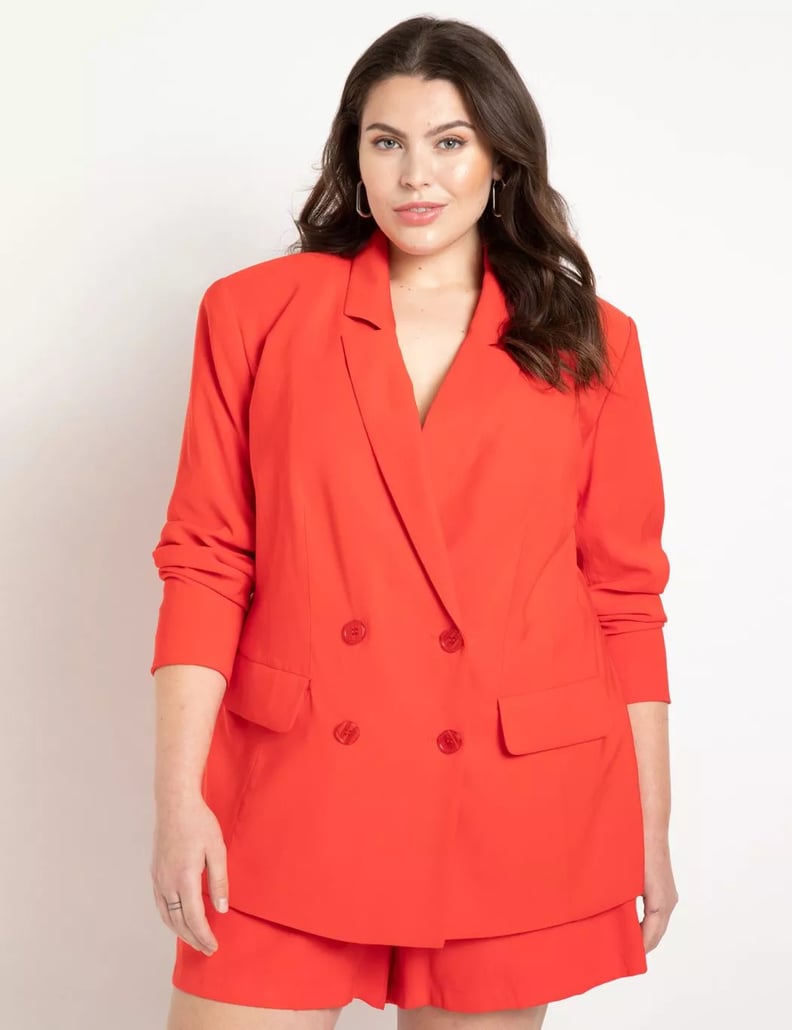 A Colorful Jacket: Eloquii Long Double Breasted Blazer