Banana Republic's Best Sequined Pieces For the Holidays
As POPSUGAR editors, we independently select and write about stuff we love and think you'll like too. If you buy a product we have recommended, we may receive affiliate commission, which in turn supports our work.
A little shine can make any outfit better. Sequins, specifically, add glitz and shimmer and up the glam level to a thousand. And don't be fooled into thinking that sequins are only reserved for special occasions. In the right color palette or paired with noncompeting accents, it's actually a simple swap to daily basic.
While a full-on head-to-toe sequin skirt from Banana Republic may be too much for an everyday setting, using it as an a anchor along with other clothing pieces like jeans or slacks can instantly jazz up a bland outfit, without trying too hard.
Soft Sequin Blazer
There's no doubt that a Soft Sequin Blazer ($169) will instantly turn heads in any room. This one is lightweight and lined and pairs with just about everything.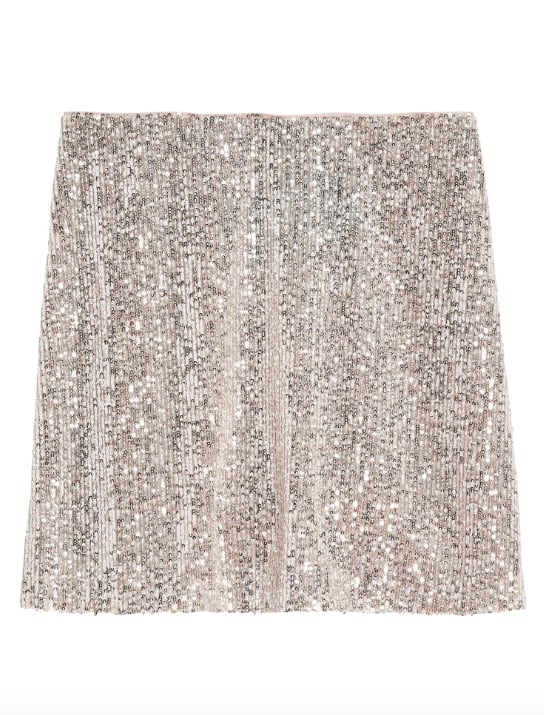 Sequin Mini Skirt
This Sequin Mini Skirt ($119) gives off just the right hint of shimmer to dress up a bland ensemble or take an already-dazzling outfit to another level.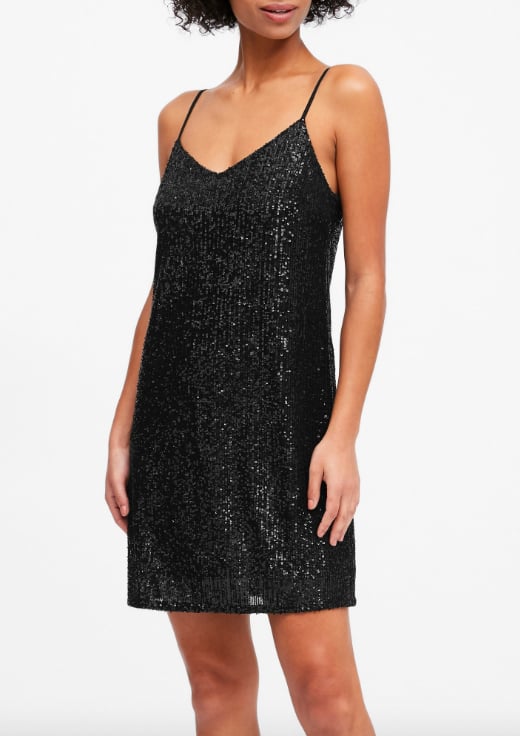 Sequin Slip Dress
Upgrade your traditional LBD with a shiny black Sequin Slip Dress ($139) that has adjustable straps and can be layered on top of a longer shirt for a more casual look.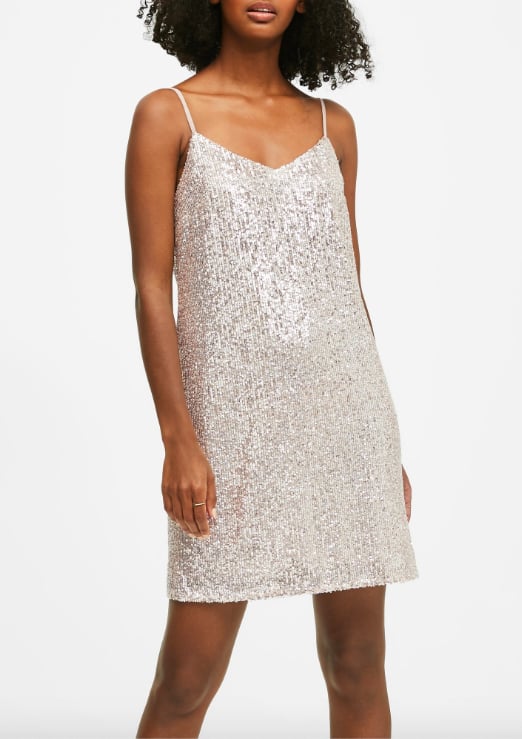 Sequin Slip Dress
The high dose of shine on this champagne-colored Sequin Slip Dress ($139) may suggest otherwise, but you can easily dress it up or down by pairing it with booties or a heel.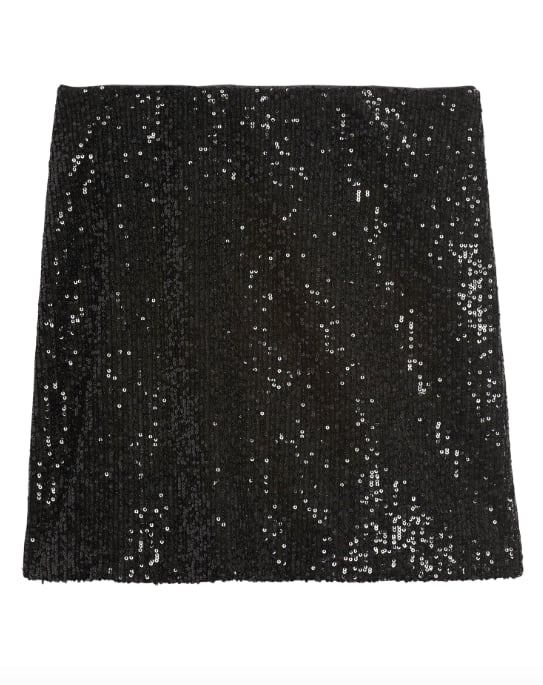 Sequin Mini Skirt
The all-black version of this Sequin Mini Skirt ($119) is both classic and timeless. Although it's shiny, consider it a neutral in any wardrobe.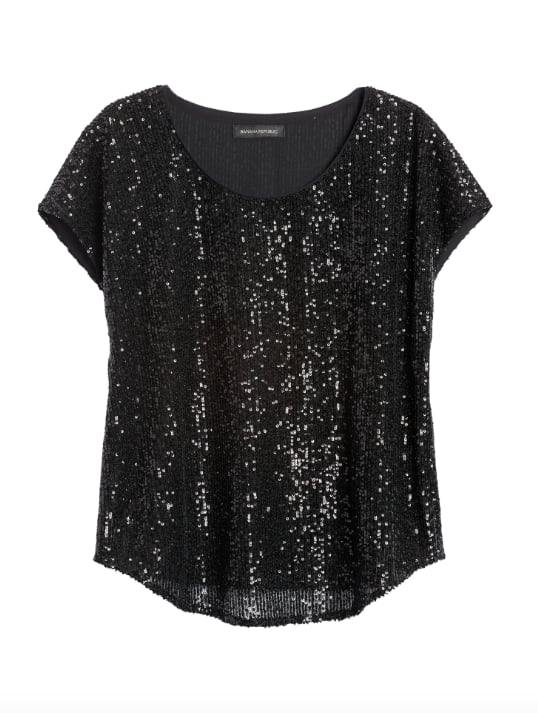 Sequin Top
Dress up basic black skinny jeans with a Sequin Top ($90) that has a rounded hem made for wearing loose or tucked for a more tailored fit.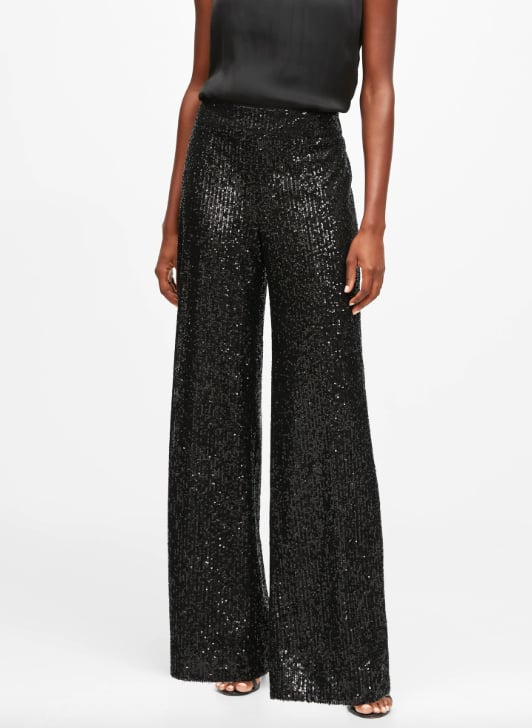 High-Rise Wide-Leg Sequin Pant
Everything about these High-Rise Wide-Leg Sequin Pant ($120) scream modern classic from the tapered silhouette to the easy-to-slide-on elastic waistband and timeless black shimmer fabric.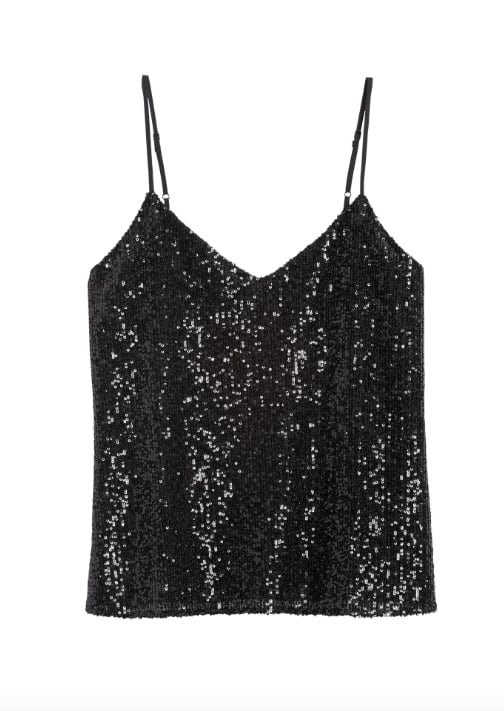 Sequin Camisole
Sub in a basic cami for this Sequin Camisole ($80) when you need to jazz up an outfit or set the tone for a day-to-night ensemble.