Right now, I would be living in my sweatpants whether or not we have great movie moments to thank for inspiration. Even if Instagram didn't exist, where you can score hundreds of outfit ideas for your loungewear, and even if retailers weren't putting out adorable, affordable co-ord sets, I'd still be in my sweatpants, because sweatpants are cozy and comfortable. They make staying home for long periods of time feel a little bit more doable. There they are, my sweatpants, peeking out of my drawer like a warm hug waiting for an embrace.
Even though this is what sweatpants mean to me right now, it's nice to look back on their movie history and reminisce about how, at one point, they were used as a tool to help depict someone's character. The Parent Trap immediately comes to mind — the difference between how Hallie and Annie Parker each styled their camp sweats was so telling, Hallie with a headband and Adidas sneakers and Annie with a popped collar. For me, Danny Zuko in his gray tracksuit is somehow the most iconic. He changed out of his signature T-Bird leather jacket to try out for high school sports in this look, all in the name of impressing Sandy. I never knew sweatpants could be so romantic!
But these aren't the only movie moments I'm appreciating right now as I look back on the characters who have really owned this look before me. I have to give them all credit — they are part of the reason I feel stylish in my sweats, after all.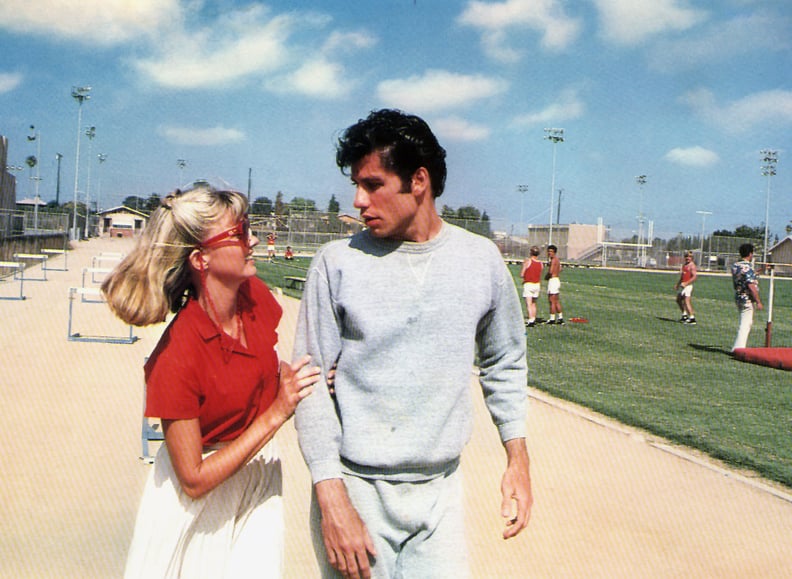 Danny's Gray Sweatpants in Grease
John Travolta in his groutfit for 1978's Grease will forever be imprinted in my mind as the best sweatpants movie moment — hands down. Danny tried to impress Sandy by joining the track steam, and his cotton co-ords were a far cry from the classic T-Bird leather jacket he was used to wearing.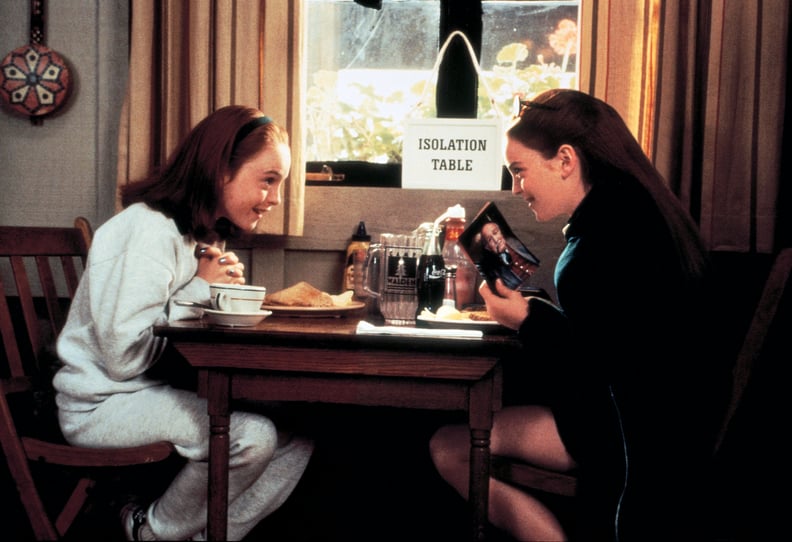 Hallie and Annie's Sweatpants in The Parent Trap
As the sportier, cooler Hallie Parker, Lindsay Lohan wore her gray camp sweats with a green headband and Adidas sneakers . . .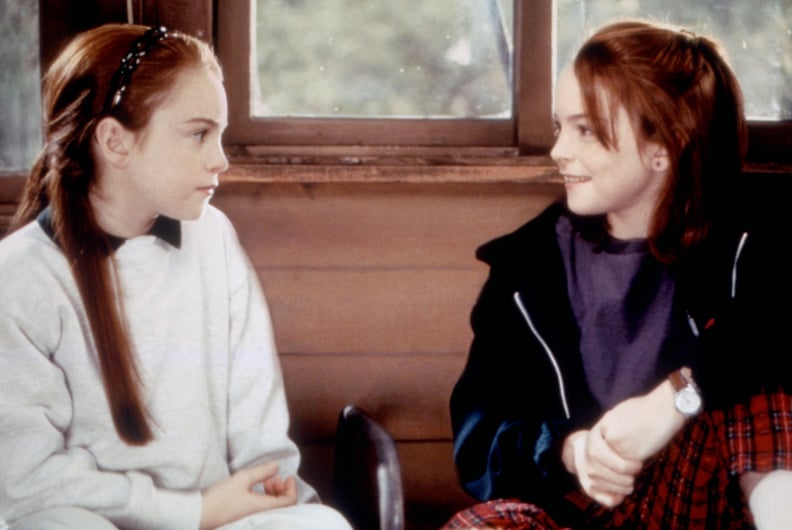 . . . but as the preppy Annie Parker, there was a prim popped collar peeking out from underneath her crewneck.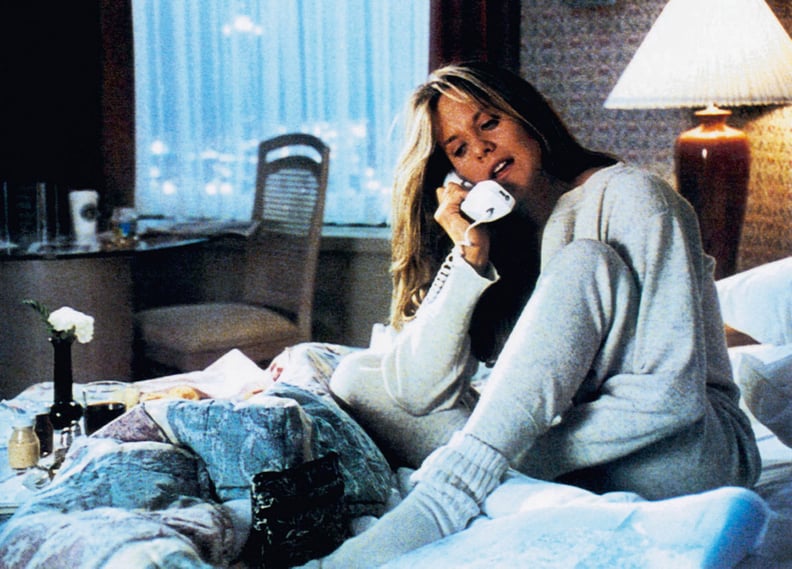 Annie's Sweatpants in Sleepless in Seattle
Meg Ryan wore her heather gray sweats in 1993's Sleepless in Seattle exactly how I'm wearing mine right now: with thick, ribbed socks pulled over the tapered ankle.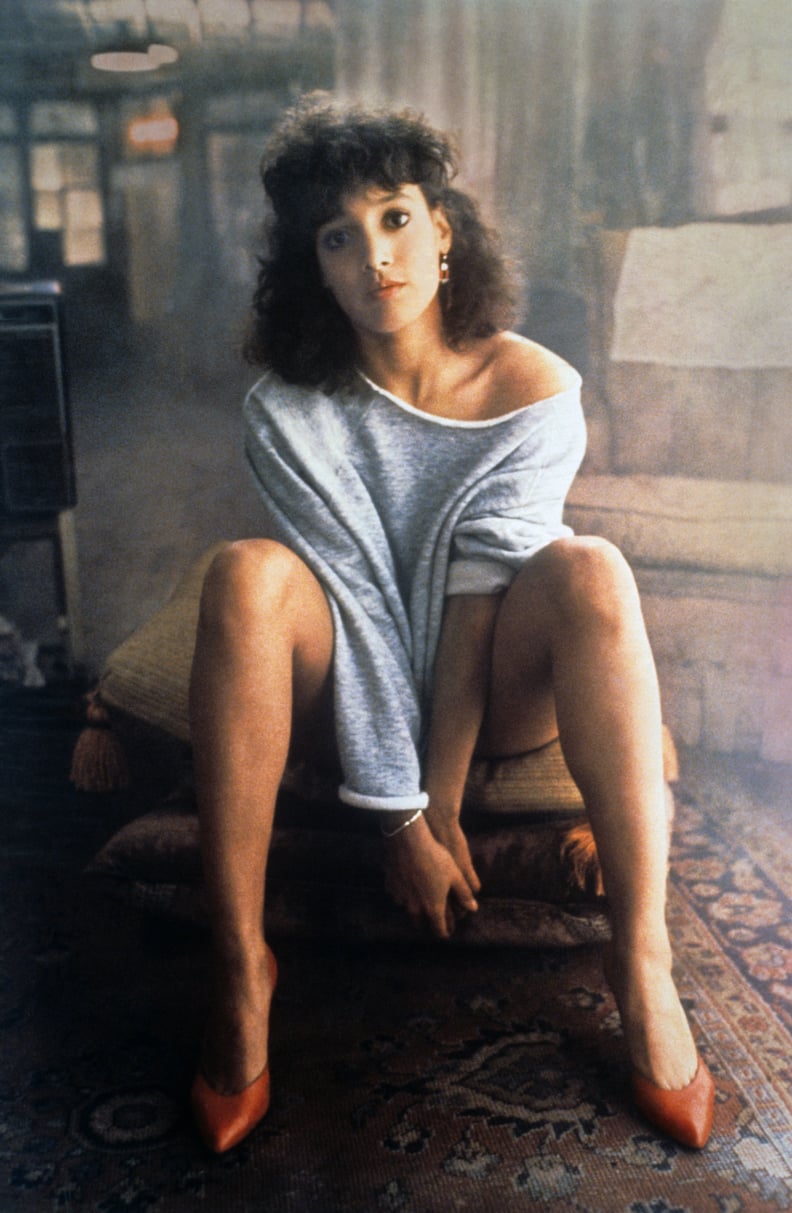 Alex's Raglan Sweatshirt in Flashdance
Jennifer Beals got to wear what, to this day, still looks like the most comfortable sweatshirt ever — at least in my opinion. She wore this raglan cut sweatshirt in typical '80s style, off the shoulder with bright pumps.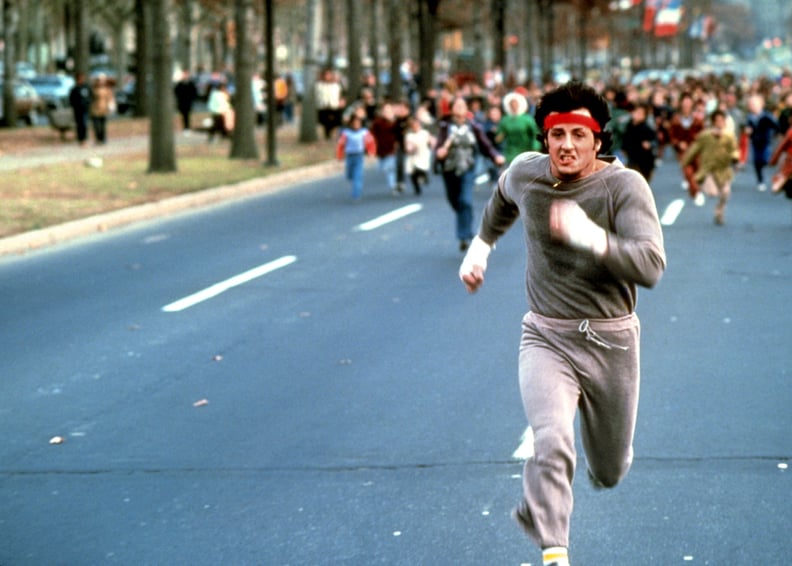 Rocky Balboa's Sweatpants in Rocky II
Sylvester Stallone running in his sweats, red headband, and gold chain has become an iconic image from the 1979 film. Rocky's sweats continue to make appearances throughout the other Rocky films, but this is by far the best combination.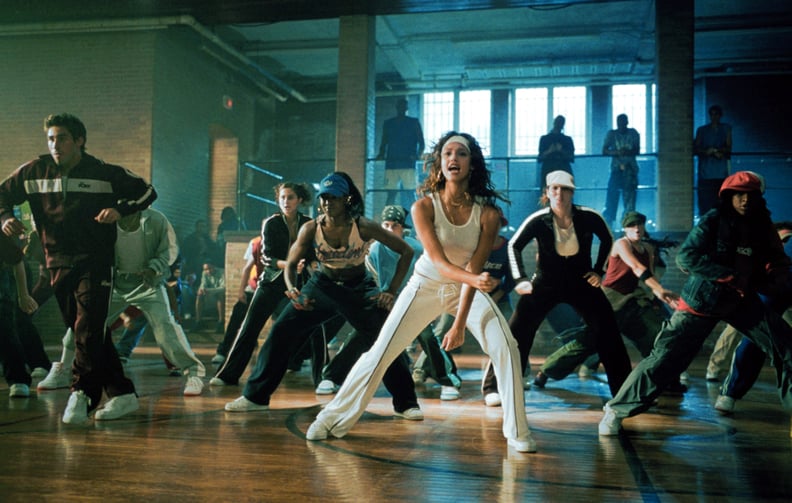 Honey Daniels's All-White Sweats in Honey
Jessica Alba's role as choreographer Honey Daniels in 2003's Honey brought about this all-white outfit complete with a gold cross and nameplate necklace. While I love the sweats with sneakers and a ribbed white tank, Honey owned the full tracksuit set.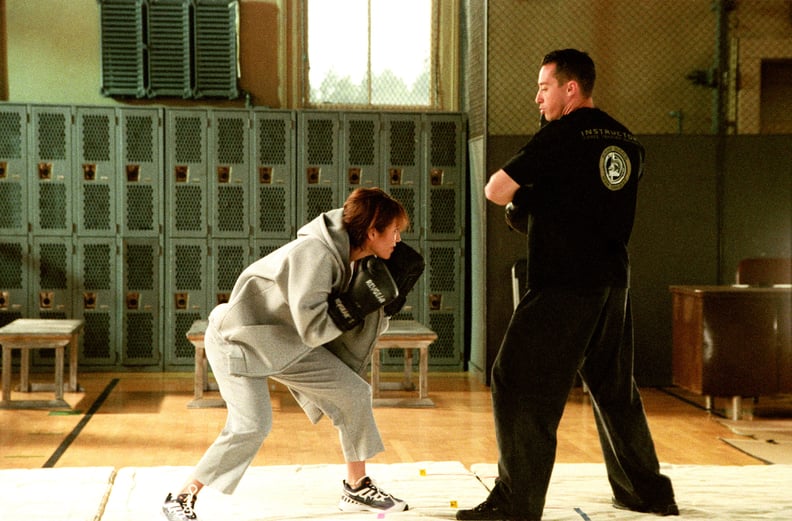 Slim Hiller's Sweatpants in Enough
Jennifer Lopez works out as Slim in 2002's Enough wearing loose gray sweats, her boxing gloves, and New Balance sneakers. The look is movable and effortless, but still so tough.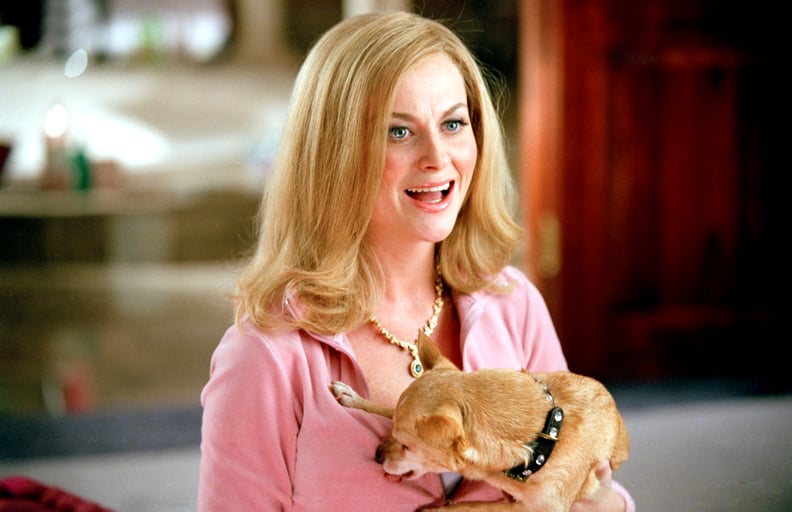 Mrs. George's Juicy Sweats in Mean Girls
When it comes to 2004's Mean Girls, most people connect the sweatpants moment to Regina's lunch table conversation: "sweatpants are all that fits me right now." But I would argue that Amy Poehler as Mrs. George in her full velour Juicy Couture tracksuit takes the cake.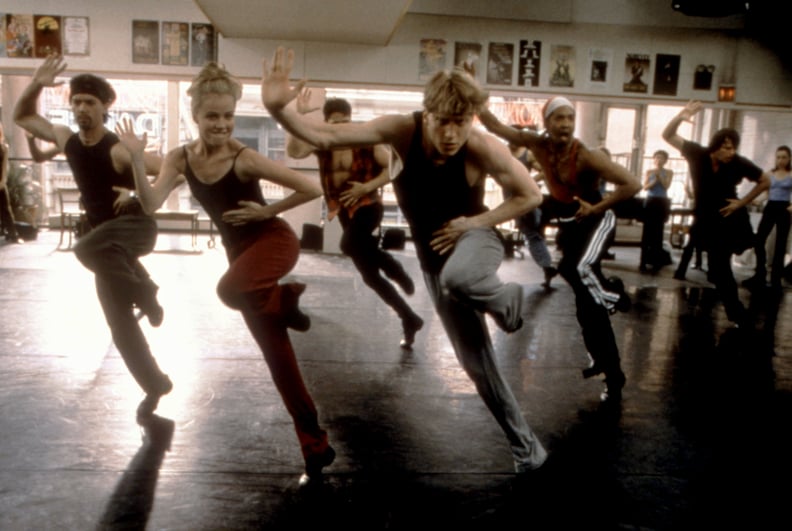 Jody's Red Sweatpants in Center Stage
If you haven't seen Center Stage, which came out in 2000, I highly recommend it. While the ballet company danced freestyle in their sweats, I'll never forget Amanda Schull, who plays Jody, rocking these red sweats in particular, worn over a bodysuit with her jazz shoes.
Lucy's Sweatpants in Crossroads
Leave it to Britney Spears to pull off the typical early 2000s road trip look as Lucy in Crossroads. Lucy wore a graphic tee, gray sweats, and chunky trainers, her hair up in the perfect messy bun that I always tried to recreate after watching this film.
Gwyn's Blue Sweatshirt in Miami Rhapsody
Sarah Jessica Parker pulls off the oversize look with loose, ripped denim alongside Gil Bellows, who plays Matt in 1995's Miami Rhapsody. The casual outfit needed nothing more than a delicate choker necklace and a nonchalant updo. Yep, this is pretty much my Friday night look.