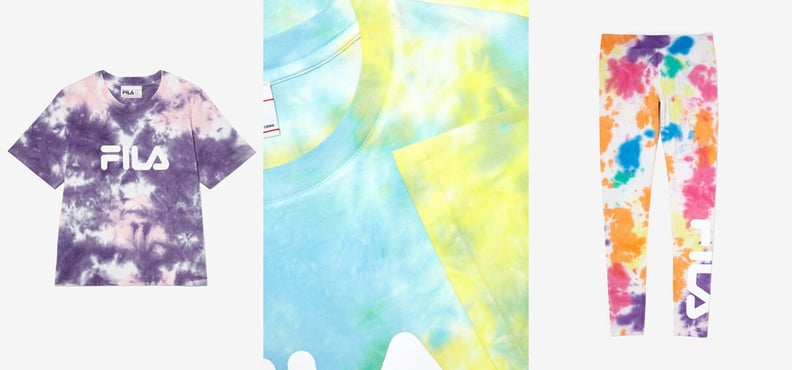 FILA
As POPSUGAR editors, we independently select and write about stuff we love and think you'll like too. If you buy a product we have recommended, we may receive affiliate commission, which in turn supports our work.
The year is 2020, and tie-dye is reigning the fashion world. And what's not to love? Bright colors, playful nature — it's hard not to feel good when you're wearing the mood-boosting print. But the best part about it is that it's one trend that can be appreciated by style enthusiasts of all ages. One brand that's nailed the universal trend is FILA. With plenty of fun, bold, and comfy tie-dye activewear to shop, we've rounded up our favorite tops and bottoms with bright sneakers to match. Whether you are 16 or 40, prefer pretty pastels or vibrant neons, there's an outfit for you ahead. Color us obsessed!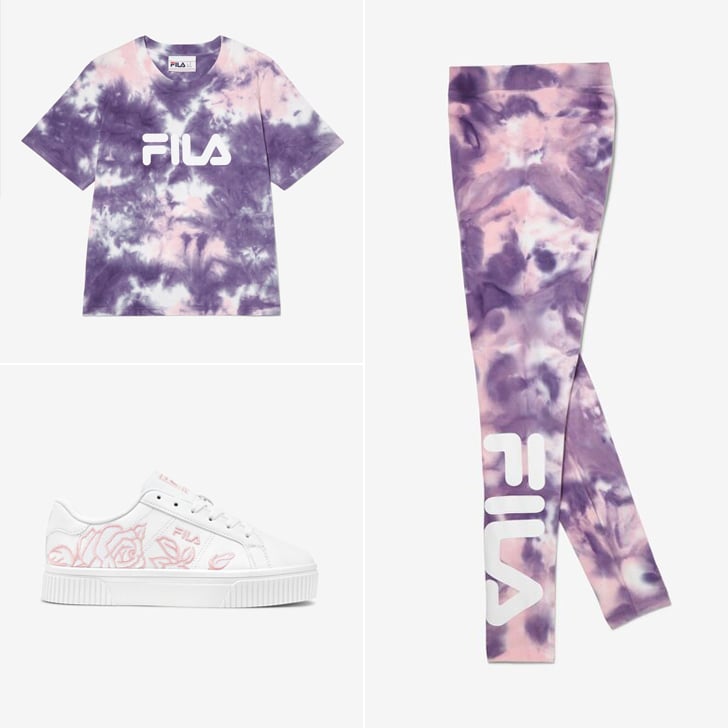 Pastel Tie-Dye
If you're new to the tie-dye game, a pastel set is a good starting point. With swirls of cotton-candy colors, this T-shirt and matching leggings are just as sweet as they are stylish. Team them with a pair of classic white platform sneakers. The embroidered flowers complement the pink in the tie-dye and continue the dreamy effect of the outfit.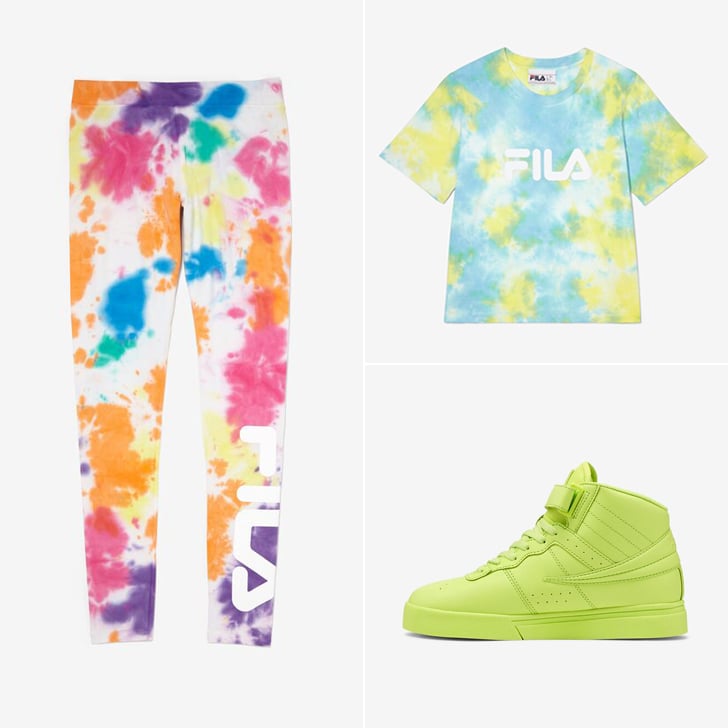 Neon Tie-Dye
Vibrant, playful, and statement-making, this outfit perfectly captures what the tie-dye trend is all about. A baby-blue and lime-green T-shirt is fun on its own and even more adventurous paired with leggings in multicolored neon. And don't stop there — throw on a pair of bold high-top sneakers in the same lime-green shade for a daring more-is-more move.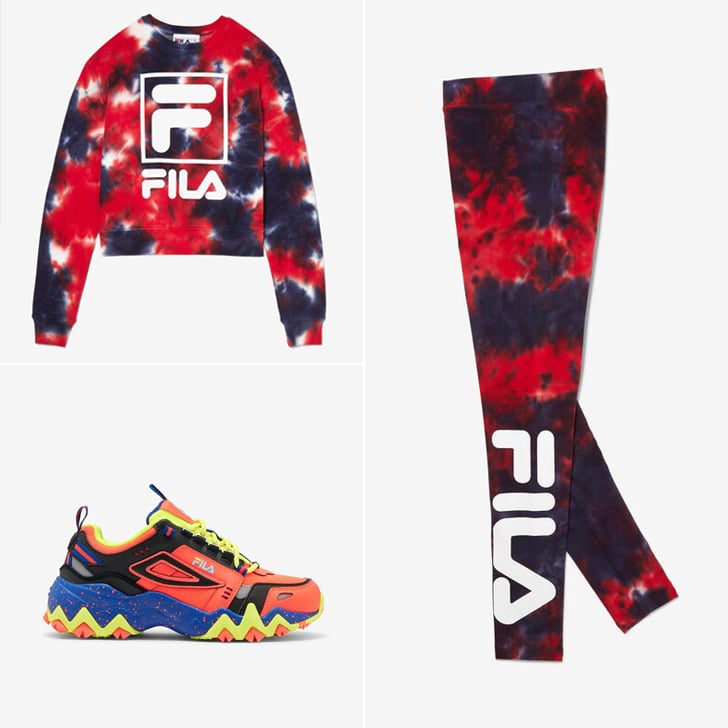 Dark Tie-Dye
Who said tie-dye can't be moody, too? The crimson and navy combo featured on the sweatshirt and leggings makes this the perfect cozy set to transition to fall. Keep the bold colors going down to your toes with a pair of multicolored, heritage-inspired sneakers.