9 Weekender Bags That Are Stylish and Functional
As POPSUGAR editors, we independently select and write about stuff we love and think you'll like too. If you buy a product we have recommended, we may receive affiliate commission, which in turn supports our work.
I consider myself a pro traveler and an expert packer. Before the pandemic hit, I was racking up a ton of air miles and could go just about anywhere with a carry-on suitcase. My secret to only needing a small piece of luggage? I'd get a ton of use out of my weekender bag. These useful totes are so much handier than traditional purses — they can hold everything from my cosmetics to my shoes to my laptop (and even my normal handbag).
Over the years, I've tested a handful of these large carryalls, and I definitely have my favorites. If you're tired of traveling around with that old oversize tote you've had for too long, now is the time to invest in a new, useful one you'll actually enjoy carrying. Ahead, I curated a list of my nine top picks that have a great variety of features.
On the hunt for a stylish weekender bag with a dedicated shoe compartment? The Instagram-famous Béis Weekender Bag is an editor favorite. I also found ones that can slide on top of your luggage and stay secure, as well as wear- and weatherproof options. Whether you're taking your weekender bag for one night away or 10, it'll feel like a major upgrade. Keep reading to shop my top recommendations.
— Additional reporting by Anvita Reddy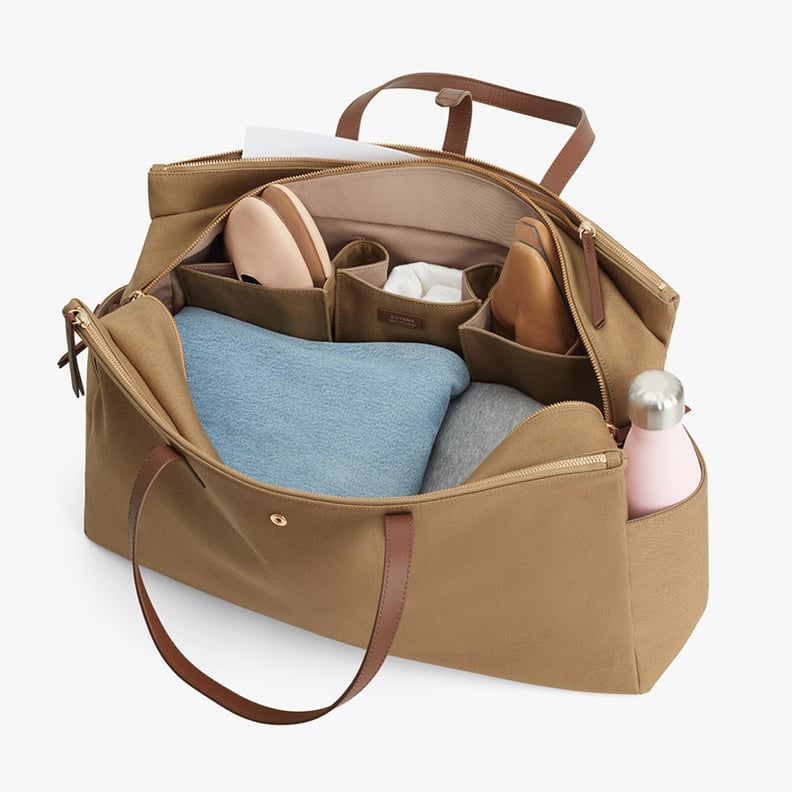 Best Weekender Bag For Organization: Cuyana Triple Zipper Weekender Bag
The Cuyana Triple Zipper Weekender Bag ($348) is perfect for those who need to keep things compartmentalized. It's equipped with three zippered compartments that are ideal for those who like to organize by day, item, or person. One of the compartments has three large slip pockets that are great for storing shoes, hair tools, and other necessities. The bag even has a trolley sleeve. Carry this in your hand, over your shoulder, or as a crossbody.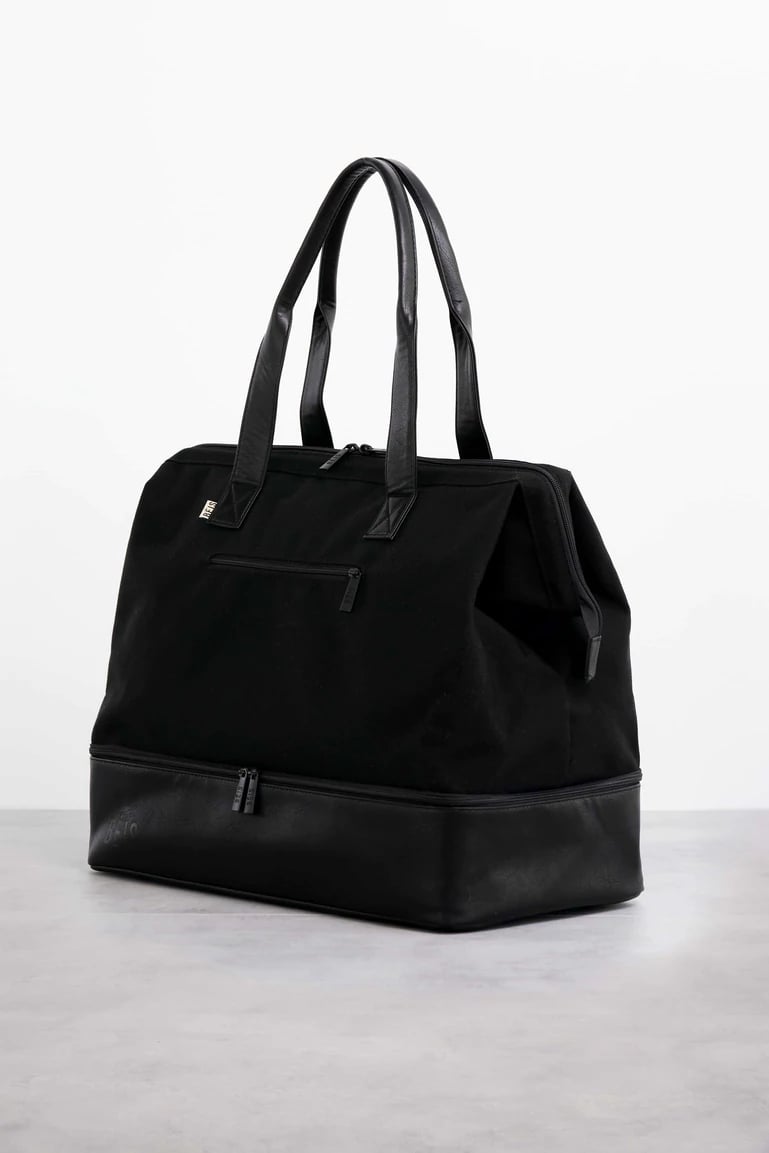 Weekender Bag With Shoe Compartment: Béis The Weekender Bag
The Béis The Weekender Bag ($98) has two main compartments: a flexible tote-like section on the top and a sturdier, PVC-bound bottom compartment meant for shoes and other heavy-duty items. The bag also has an exterior pocket that doubles as a trolley sleeve, so you can easily secure this bag onto a carry-on suitcase. The bag is also equipped with metal feet, top handles, and a crossbody strap. It's an editor-favorite weekender bag for its versatility. It's less bulky than a traditional carry-on suitcase but can fit as much and keep things organized.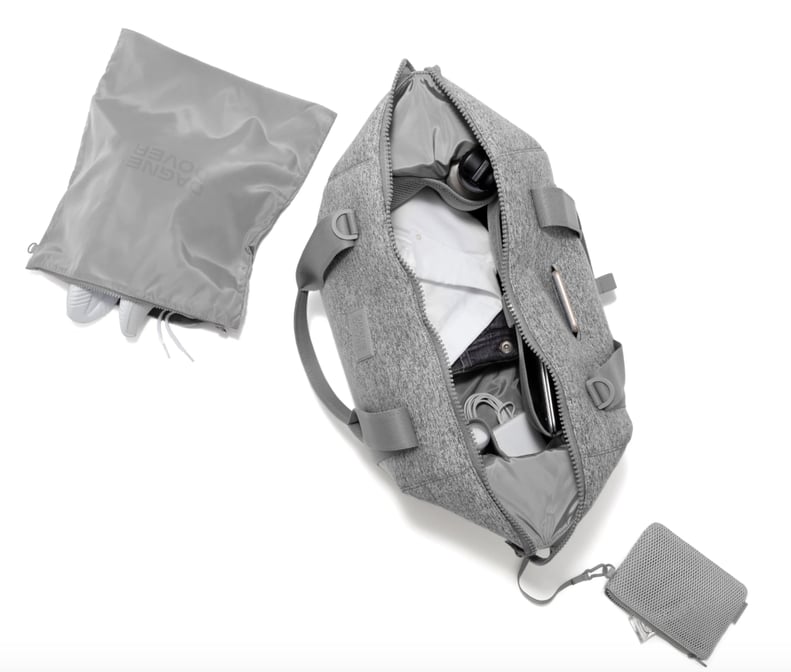 Best Weekender Bag With Useful Pockets: Dagne Dover Large Landon Carryall
The popular Dagne Dover Medium Landon Carryall ($110-$230) is one of my all-time favorites. I love its soft, flexible design that I can fill up or squish under a seat. My favorite quality is its many useful pockets and accessories – it has a place for your laptop and an open zip top that makes it easy to see all your items. Bonus: it comes with a shoe bag and a crossbody strap.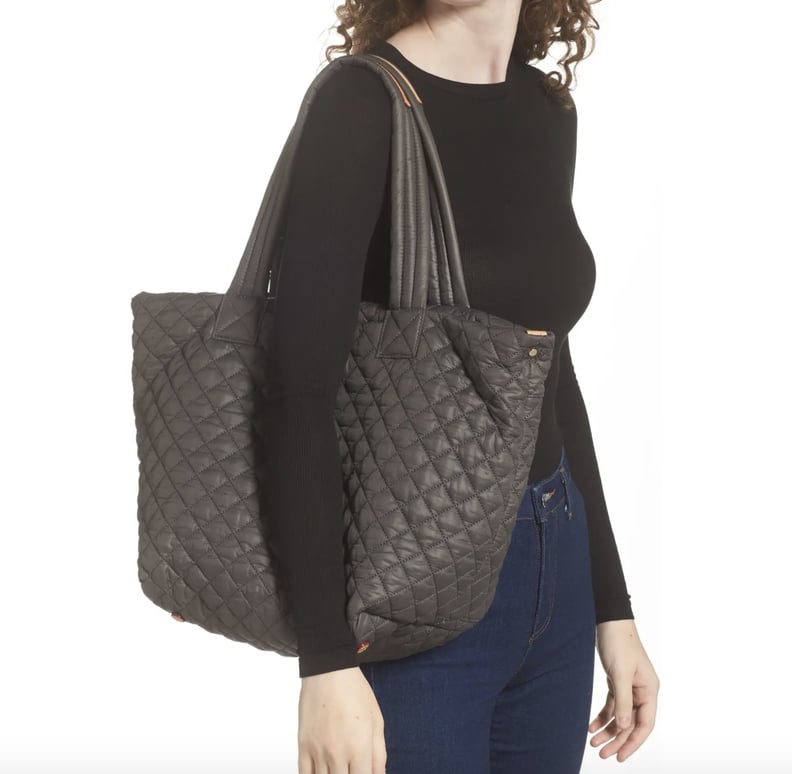 Best Lightweight Weekender Bag: MZ Wallace Medium Metro Tote
If you're looking for a lightweight option, you can't go wrong with a nylon choice. This bestselling MZ Wallace Medium Metro Tote ($275) is easy to carry and has lots of great pockets. It can fit a ton and is easy to move around. Plus, its light fabric is weatherproof and easy to dry off. It comes with a crossbody strap and in a number of colors and sizes.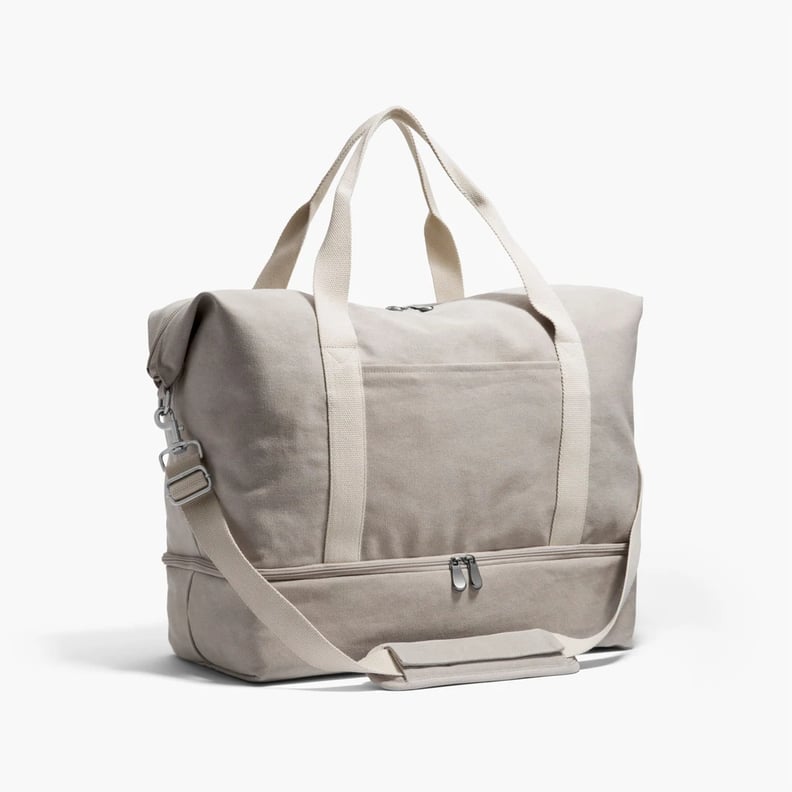 Best Weekender Bag With Shoe Compartment: Lo & Sons The Catalina Deluxe Bag
The Lo & Sons The Catalina Deluxe Bag ($215-$225) is another top pick in my collection. I love that it's made from eco-friendly and sustainable materials; it's also soft and easy to clean. Its best feature by far is the bottom compartment, which is great for holding extra clothes or shoes in it. It keeps my shoes from getting other things dirty.
Best Comfortable Weekender Bag: Caraa Nimbus Tote
When it comes to comfort, the Caraa Nimbus Tote ($225) is my favorite. It can be carried on your shoulder or in a crossbody style, and the cool design looks and feels like a puffy cloud, making it cozy to hold. It fits all of my cosmetics and necessities and h as handy pockets. I love the two side pockets on the outside, which I use for my phone and water bottle. It also makes for a great gym bag.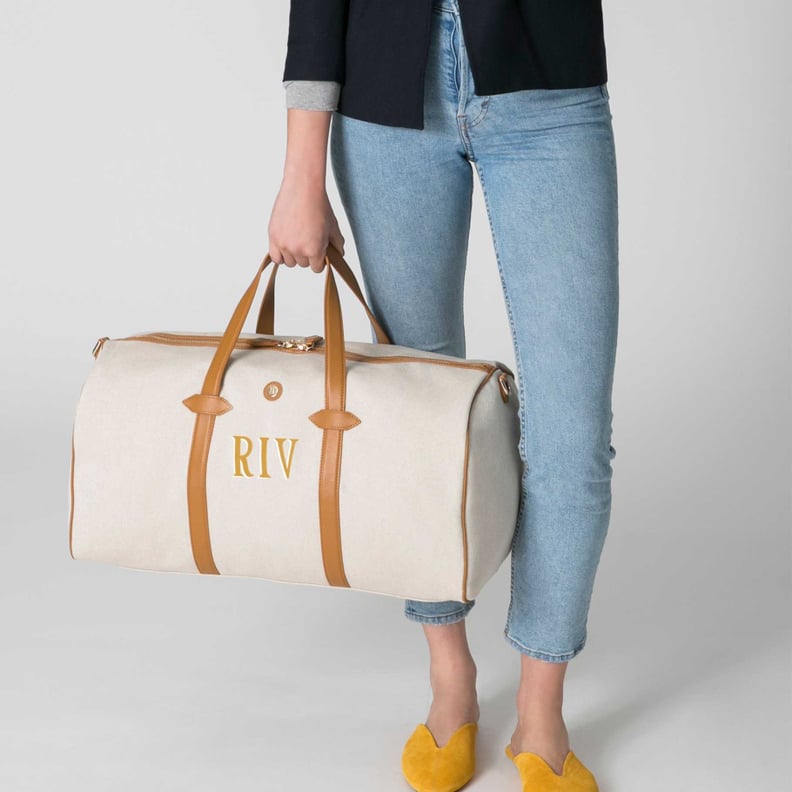 Best Duffle Weekender Bag: Paravel Main Line Duffle
If you love a classic look and a traditional duffle silhouette, try the Paravel Main Line Duffle ($285). It's the perfect size for a one- or two-day trip. Made from 14 upcycled water bottles, it's a purchase you can feel good about. I love taking mine on a road trip, as the big zip top is easy to access on the go. You can even get it monogrammed.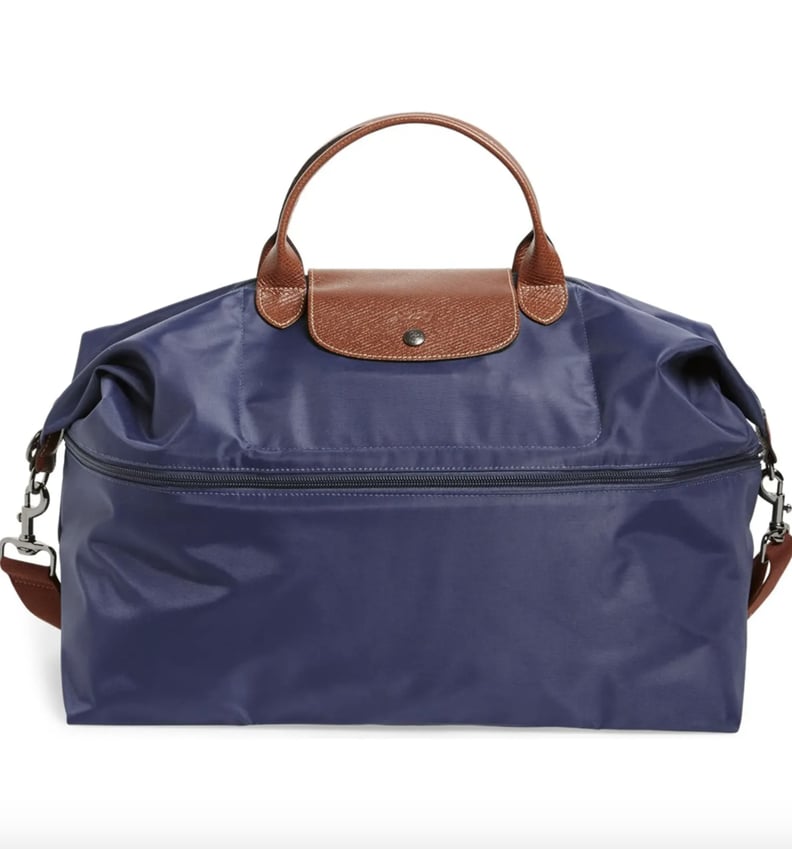 Best Expandable Weekender Bag: Longchamp Le Pliage Expandable Travel Bag
The bestselling Longchamp Le Pliage Expandable Travel Bag ($255) is perfect for taking on a long trip, as it expands into a larger size. I love to use mine for trips where I know I'm going to buy stuff. On the way home, I don't have to worry about squeezing everything all into my suitcase — I can just expand this tote and fit it all inside. It's an ingenious design that folds up to a pocket size, making it easy to store away.
Best Designer Weekender Bag: Rimowa Never Still Tote Large Bag
If you're looking for a bit of luxury, the Rimowa Never Still Tote Large Bag ($1,330) is a great choice. I love that it sits perfectly on top of a suitcase and has a sturdy structure and a laptop compartment. It's a plane-friendly choice that looks and feels good to carry.