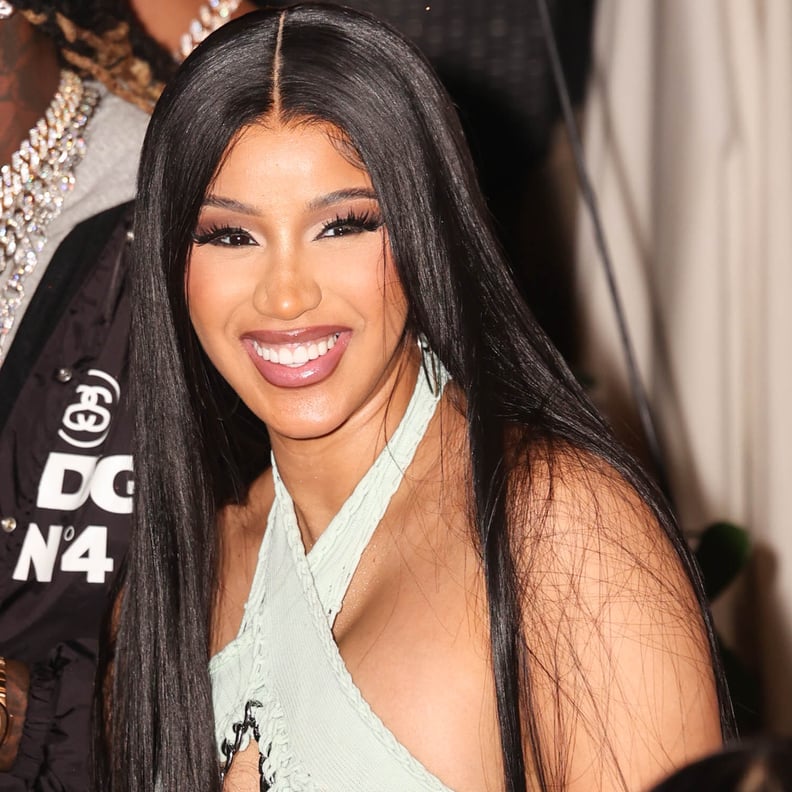 Cardi B performed in Norway during her 2022 tour in a black sheer mesh catsuit covered in shimmering beads and paillette sequins. The look is a custom design from Matthew Reisman, who boasts celebrity fans like Issa Rae, BIA, Mary J. Blige, and Taraji P. Henson.
Cardi, whose outfit was styled by Kollin Carter, shared a behind-the-scenes video of herself dancing in the showstopping look. Sequins, paillettes, and beaded fringe are featured throughout the catsuit, adding a glamorous flair to the neckline, wrists, and legs of the garment. Shaking with Cardi's every move, the embellishment was sewn onto the mesh fabric bead by bead, as shown in Reisman's Instagram post. Cardi finished the look with a pair of flat and functional black boots so she could pull off her act with ease.
"IT FEELS GOOD TO BE BACK !!! Thank you Norway 🇳🇴 🇳🇴💙❤️!!!!! UNITED KINGDOM 🇬🇧🇬🇧🇬🇧see you TOMORROW!!" she captioned her video, which was set to the sound of her new single "Hot Sh*t."
In June, Cardi took the stage at Hot 97 Summer Jam in a Jean Paul Gaultier zip-front catsuit with a multicolor circle print. She finished that look with a chunky diamond Playboy necklace and matching bracelets. More recently, she teased her single "Hot Sh*t" on Instagram in a bedazzled bathrobe ahead of its release.
Ahead, appreciate Cardi's latest fashion moment from all angles, and zoom in on the complementary makeup details, courtesy of Erika La' Pearl.