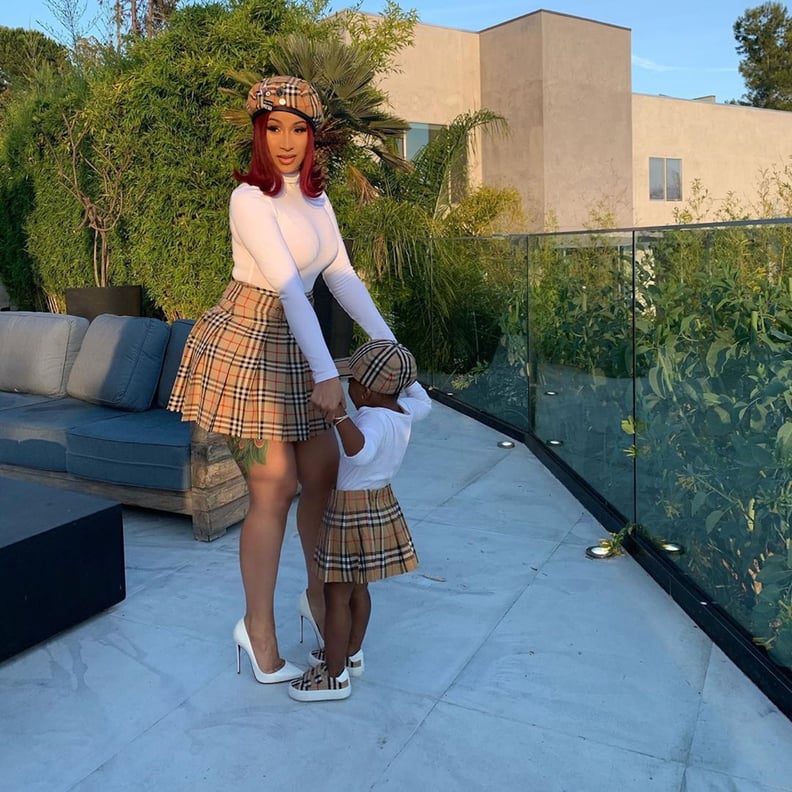 As POPSUGAR editors, we independently select and write about stuff we love and think you'll like too. If you buy a product we have recommended, we may receive affiliate commission, which in turn supports our work.
Cardi B and her daughter, Kulture, got all decked out in Burberry outfits for a mini sunset shoot. Man, I'll tell you, if my mom had dressed me in this luxury look rather than the sage-colored leggings and jelly shoes I pretty much sported every single day, I'd be singing her praise right now. So yes, I do hope Kulture grows up to appreciate this mommy-and-me outfit. Kulture and Cardi both wore pleated Burberry skirts, the difference being the price tag, of course (Kulture's retails for just below $200, while Cardi's rings in at a cool $990). While Cardi accessorized her look with a checked Burberry beret affixed with statement pins — it's no longer available, but perhaps it's vintage — Kulture was her tomboy counterpart in a miniature baseball cap. Cue the awws.
I'm also team Kulture in the sense that I'd absolutely opt for velcro Burberry sneakers over tall, white pumps, but then again, walking in heels comes easily to Cardi. Cardi also posted a video in the same outfit where she spoke to her followers: "How you guys doing today? Mad? Hurt? Well, have a good day! Bye!" she said, addressing the racial injustice and tumultuous political climate our world is facing. Cardi sent out a subtle message: dressing up in extra, matchy-matchy outfits with your daughter never hurts and can be a fun way to lighten the mood, but we also must acknowledge the real world around us. Today, Cardi and Kulture just happened to do it in Burberry.
Cardi B and Kulture Matching in Burberry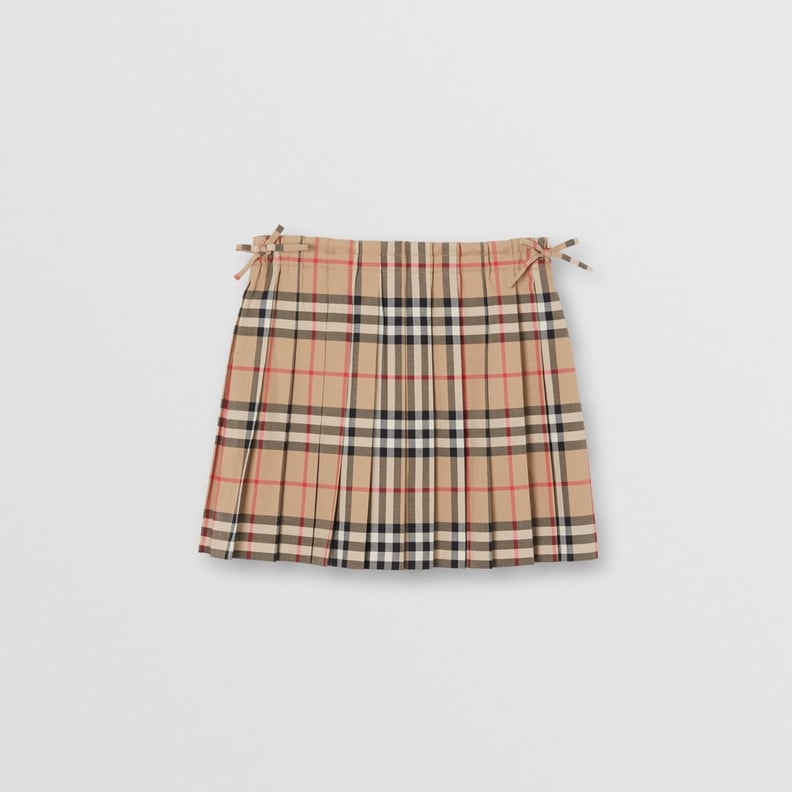 Kulture's Burberry Skirt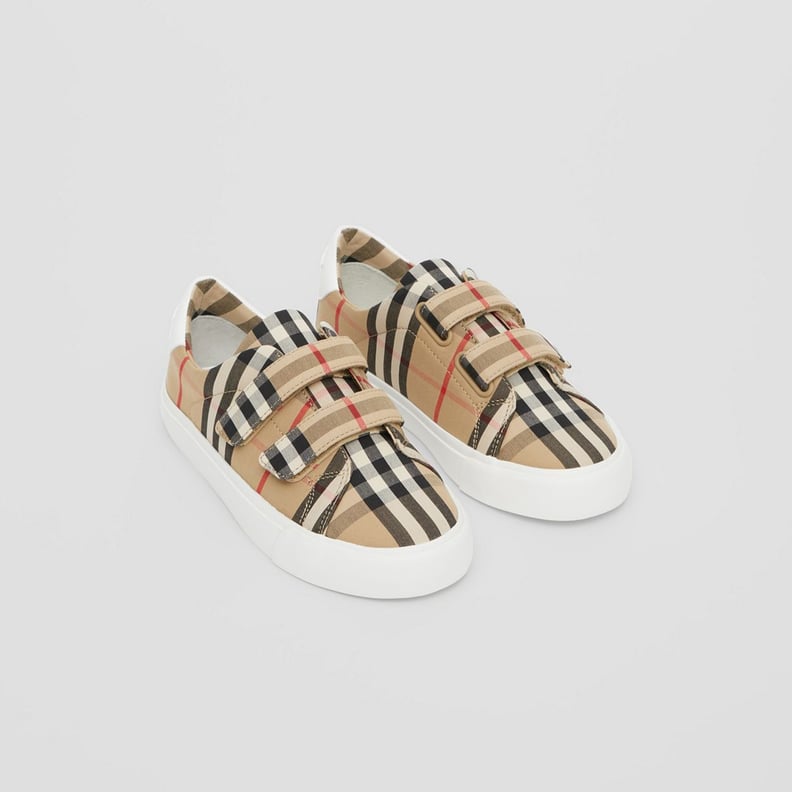 Kulture's Burberry Sneakers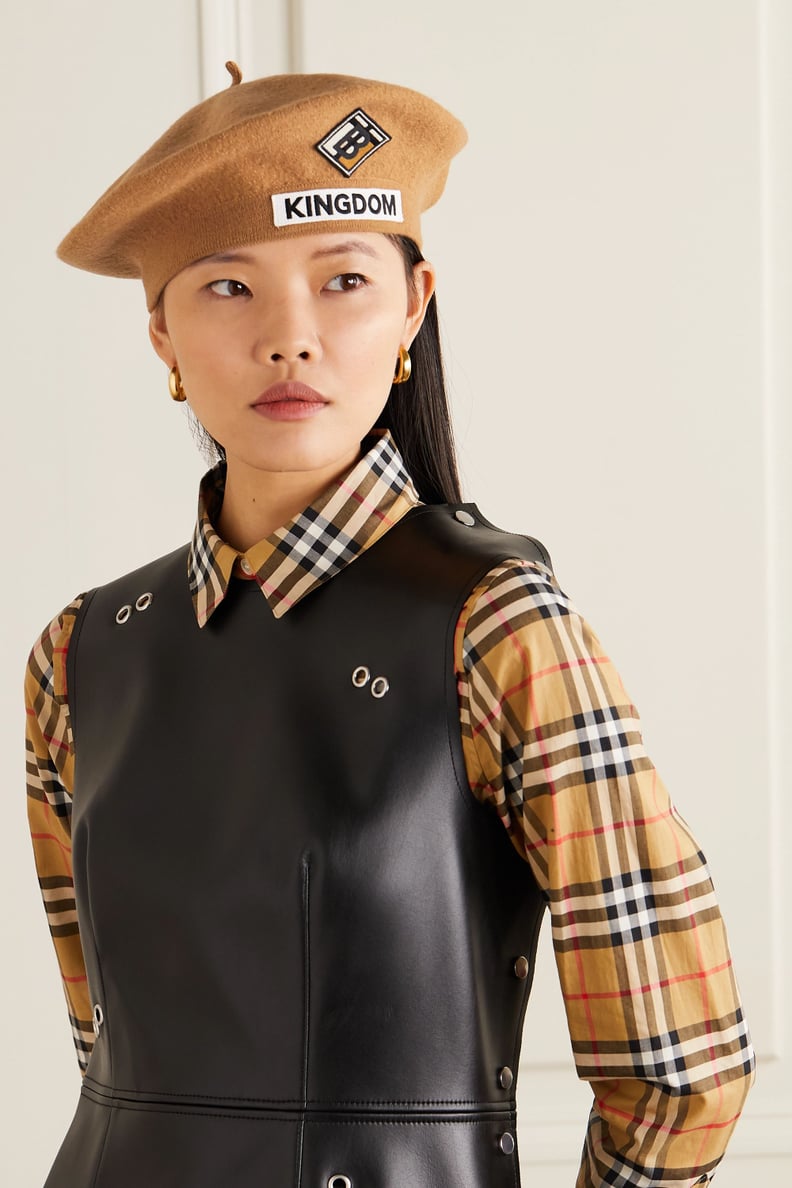 Cardi B's Burberry Hat: Shop Similar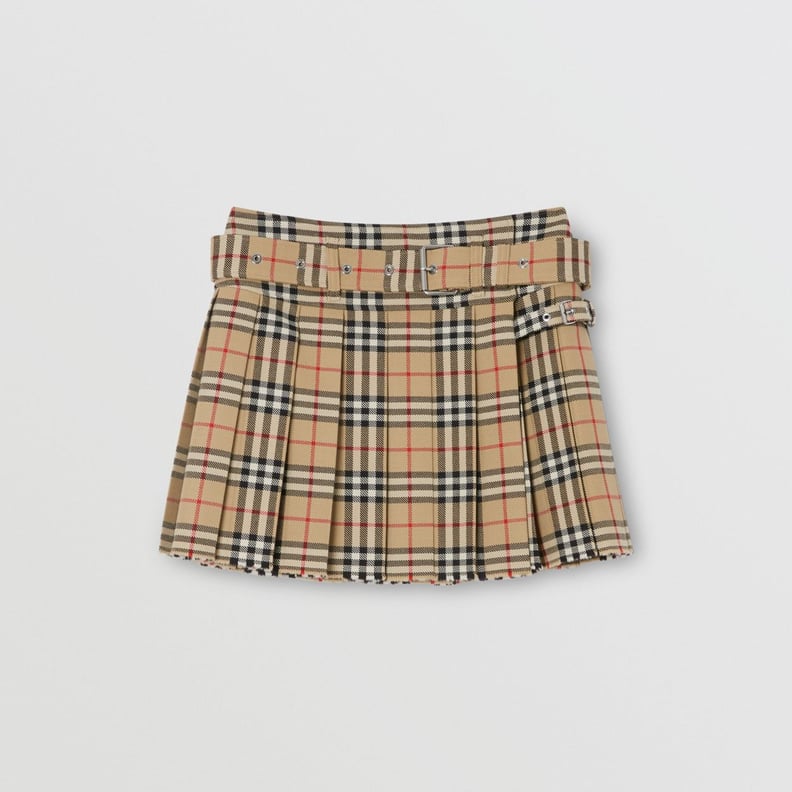 Cardi B's Burberry Skirt