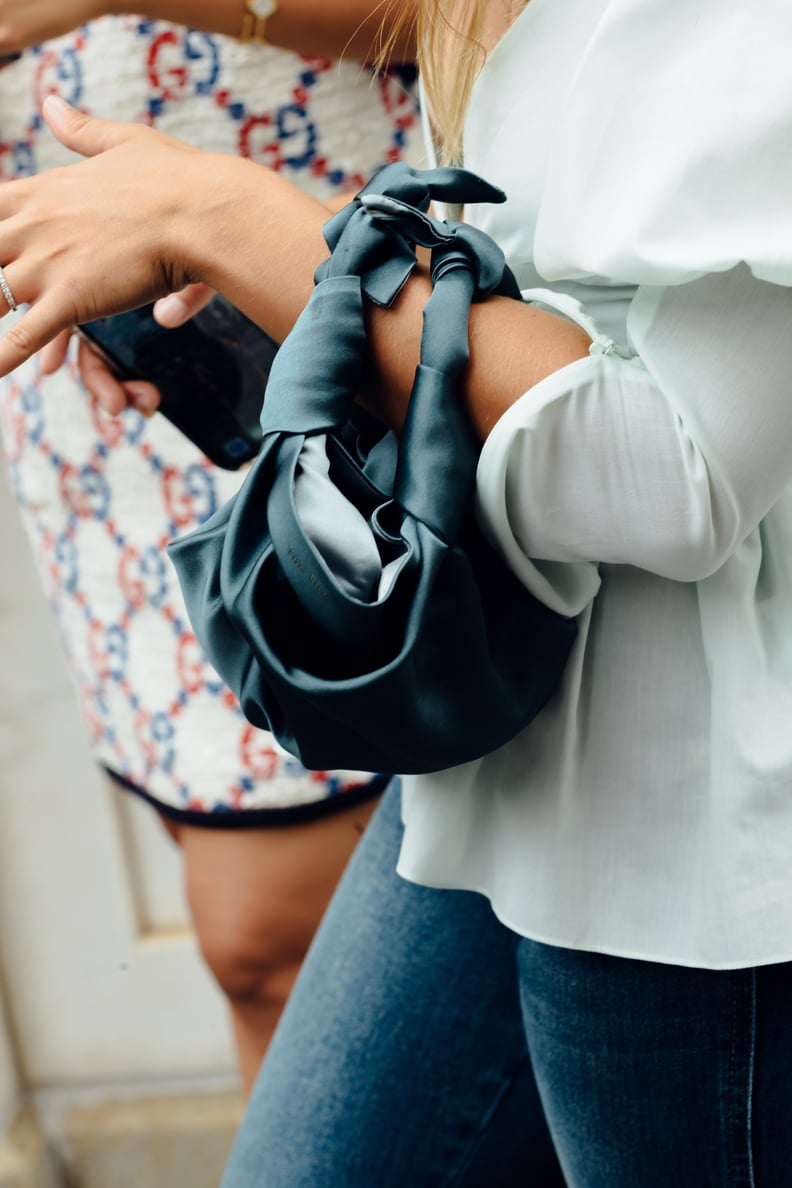 POPSUGAR Photography | Paige Campbell Linden
POPSUGAR Photography | Paige Campbell Linden
As POPSUGAR editors, we independently select and write about stuff we love and think you'll like too. If you buy a product we have recommended, we may receive affiliate commission, which in turn supports our work.
As far as I'm concerned, everything Mary-Kate and Ashley Olsen touch is pure gold. Full House? My favorite TV sitcom growing up. You got it, dude! Passport to Paris? A movie that shaped my early teenage years despite the upsetting result of a self-cut hair situation that took an entire Summer to recover from (I vividly remember propping up the VHS box on my dresser, snipping away at a fastidious pace only to realize I'd gotten carried away). So Little Time? A show I sprinted home to watch; I lusted after MK and A's fictitious Malibu home as much as their early-aughts wardrobe. And yes, I re-created as many outfits as I could with (what I perceived as) aplomb.
It would be an understatement to say I've been heavily influenced by the Olsen twins. But just as Mary-Kate and Ashley have evolved from tween megastars to well-respected designers, my excessive fangirling has, too. Now, as an avid fan of their luxury label The Row, I subscribe to the minimal-chic aesthetic that's become their signature. My first purchase from the line — a silk Ascot bag in shimmering teal — is a treasured item in my wardrobe and a cult-loved style among fashion girls. To me, it's the ultimate occasion bag with festive attire, from wedding-guest dresses to holiday party outfits — it's one of the bags in my wardrobe that I get the most compliments on. And now, you can shop a superaffordable version from Mary-Kate and Ashley's Elizabeth and James Collection, which has newly launched at Kohl's.
The Elizabeth and James Ring Handle Satin Crossbody Bag ($59) is a nearly identical version of The Row's highly coveted Ascot. It's small. It's silky. It's absolutely stunning. Even more, it has a crossbody strap for versatile styling (it's as gorgeous with a chunky sweater and high-rise jeans as it is a cocktail dress and heels). But the best part? The Elizabeth and James version is less than one-fifteenth the price. That's some fashion math I, and surely you, am here for.
Ahead, witness my Ascot bag from The Row (you know, for a comparison). Then, shop the affordable $59 version from the new Elizabeth and James Collection at Kohl's.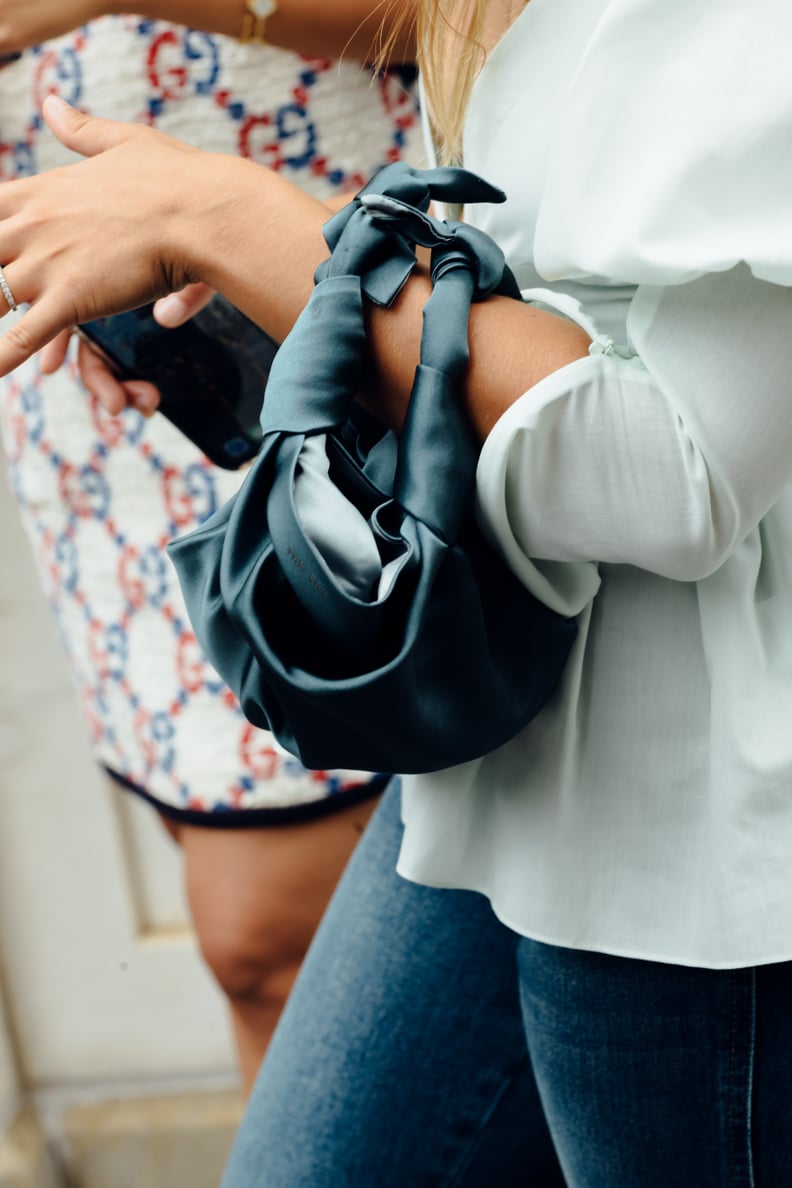 The Row Ascot Bag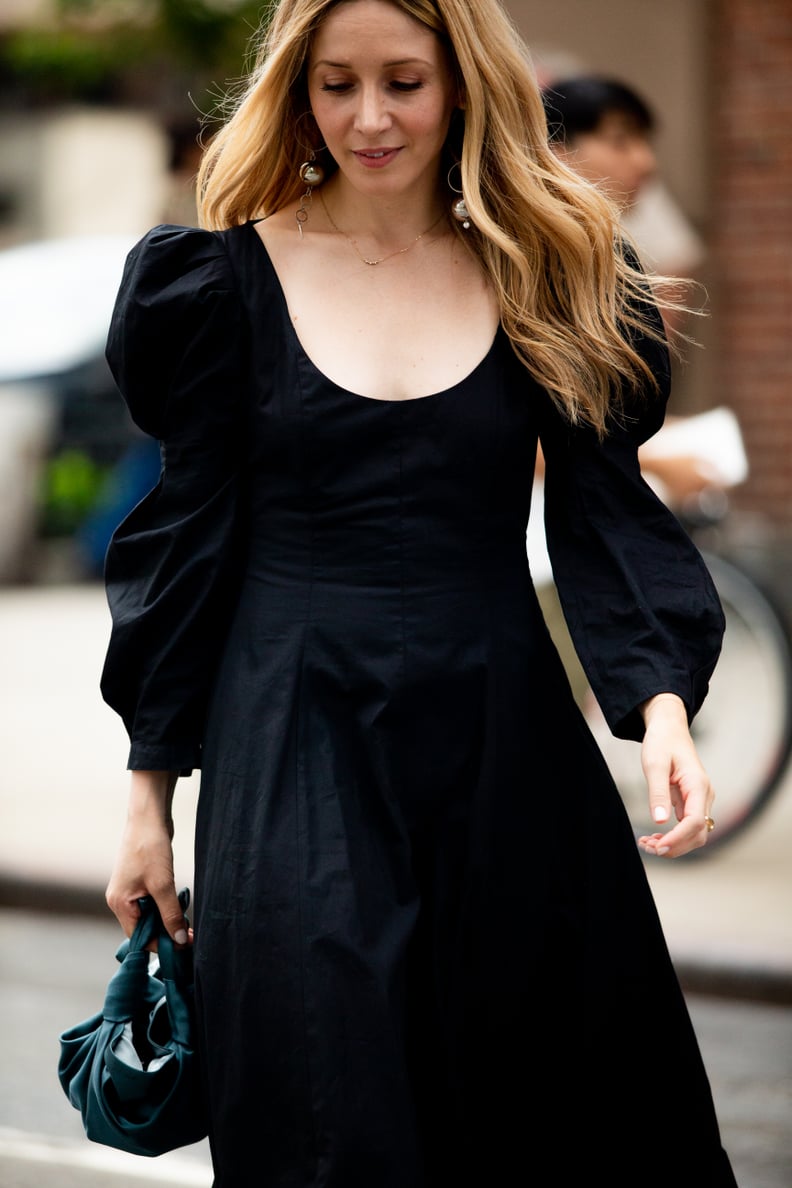 The Row Ascot Bag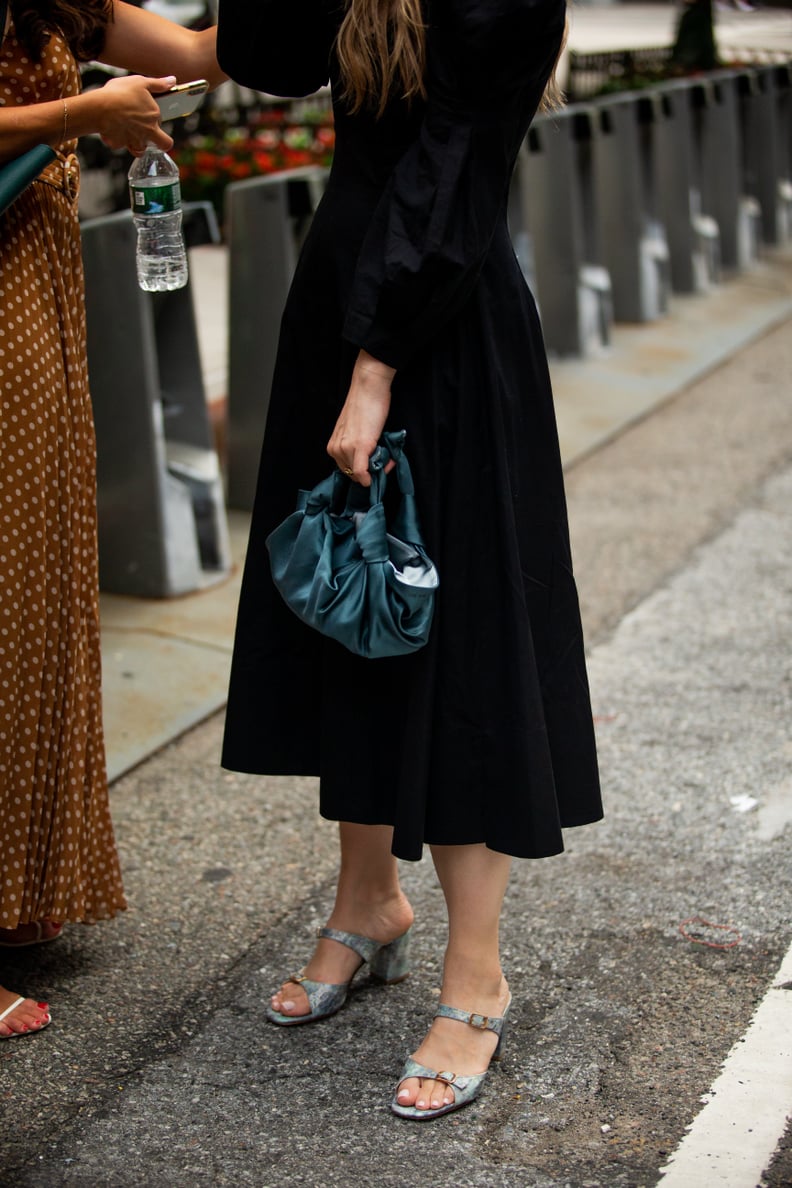 The Row Ascot Bag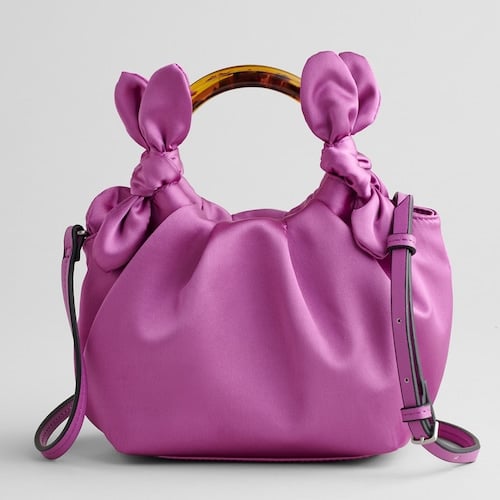 Elizabeth and James Ring Handle Satin Crossbody Bag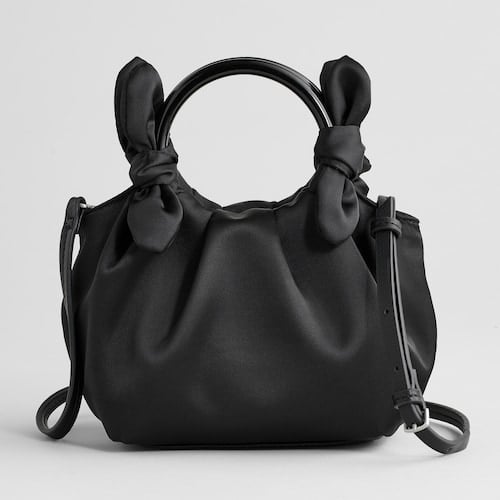 Elizabeth and James Ring Handle Satin Crossbody Bag