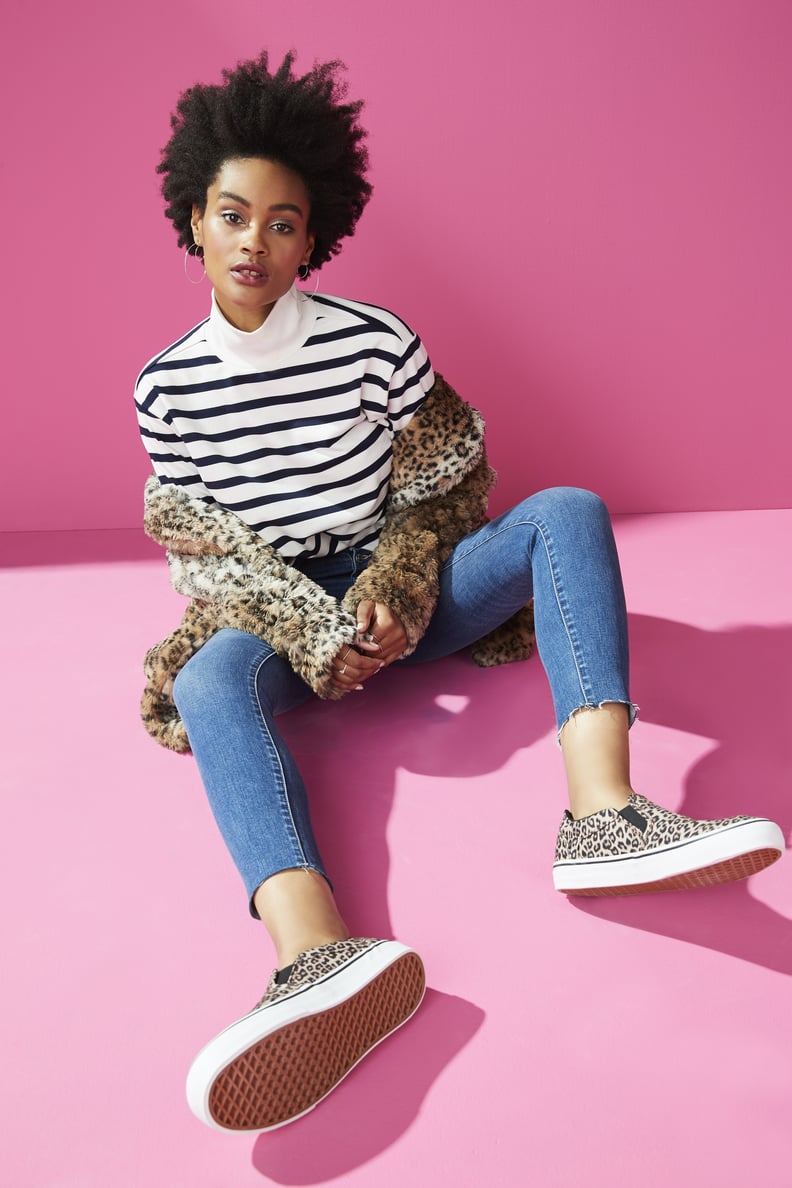 Kohl's Photography
Kohl's Photography
Every editorial product is independently selected by our editors. If you buy something through our links, we may earn commission.
Our love of affordable sweaters runs deep (and perhaps toes the line of obsession), but there's another cozy staple that's capturing our hearts this Fall. Sweatshirts! Going beyond sporty hoodies, however, we're currently fixated on ultrasoft mock-neck and crewneck styles from the latest POPSUGAR collection at Kohl's October drop. Priced between $33 and $36, they're a superaffordable add to any Fall wardrobe for casual, sporty, and loungewear looks alike.
A sleeker take on logo-emblazoned sweatshirts and hoodies, these long-sleeved tops are delectably cozy, plenty polished, and incredibly versatile. Coming in three striped patterns that nod to '70s style, you can pair one with jeans or casual pants for an easy-chic vibe, dress one up with a blazer at the office, style one with tailored separates or leather pieces as a casual offset, or layer one under a printed coat.
If you're into pattern play, try mixing one of these sweatshirts with a printed slip skirt, tossing one over your shoulders or wearing one layered over a printed dress, or mixing one in with a printed suit instead of a blouse or tee. There are so many options! But of course, if you're all about peak cozy vibes, pair your favorite striped sweatshirt with comfy loungewear when hanging at home or for upcoming holiday travel.
From colorful stripes to nautical lines, ahead, shop the seven POPSUGAR collection at Kohl's sweatshirts we're loving for Fall.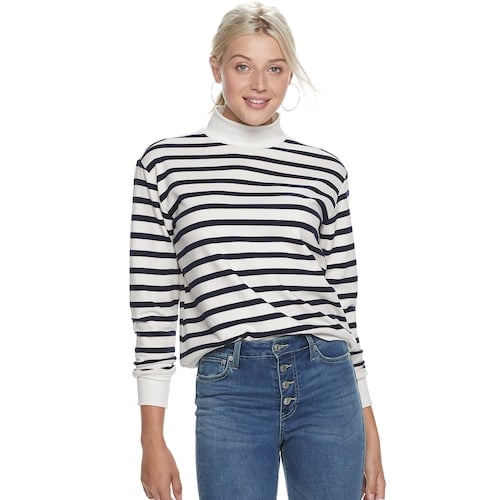 POPSUGAR Mock Neck Pullover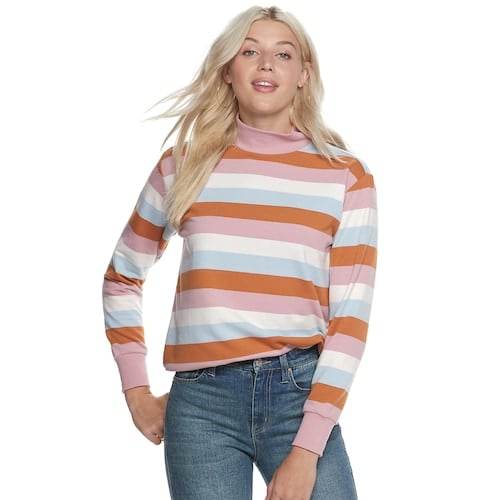 POPSUGAR Mock Neck Pullover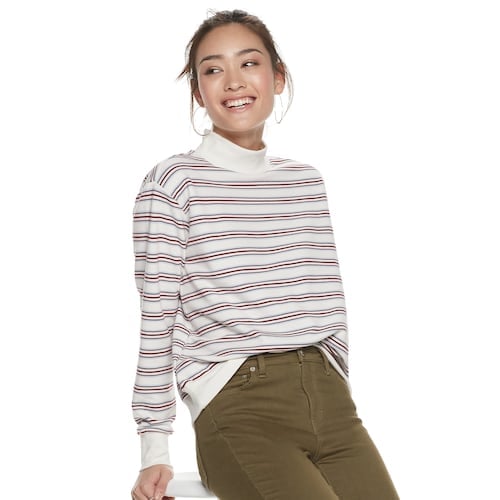 POPSUGAR Mock Neck Pullover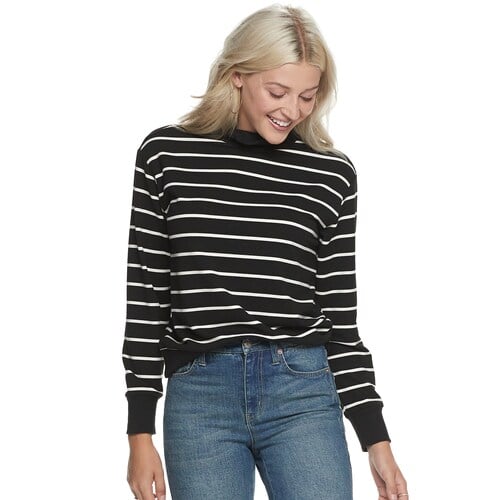 POPSUGAR Mock Neck Pullover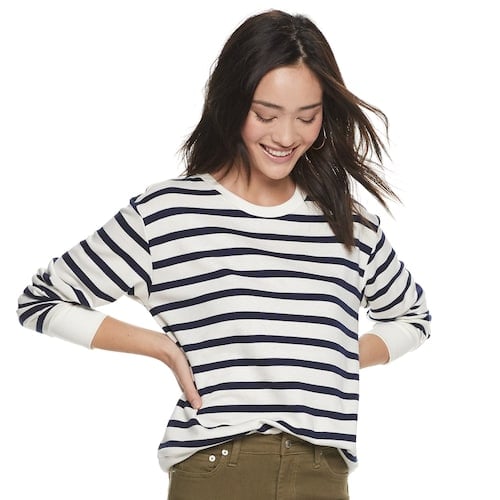 POPSUGAR Crew Neck Pullover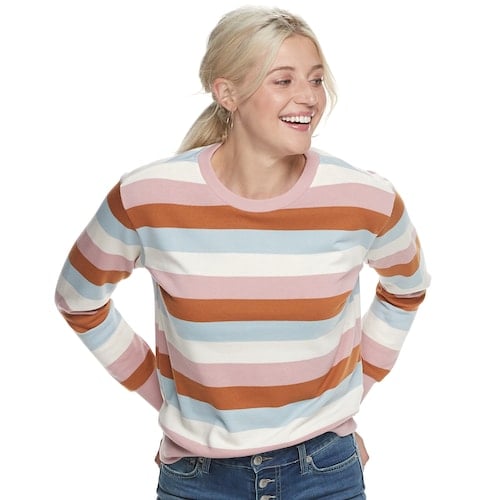 POPSUGAR Crew Neck Pullover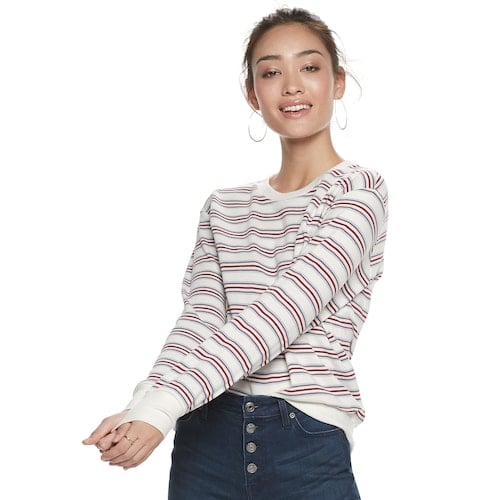 POPSUGAR Crew Neck Pullover