10 Duster Jackets That Will Make Your Winter Outfit Stand Out
As POPSUGAR editors, we independently select and write about stuff we love and think you'll like too. If you buy a product we have recommended, we may receive affiliate commission, which in turn supports our work.
Winter doesn't have to be cold and miserable. In the face of snow and sleet and windows that are not totally sealed, arm yourself with a duster. The duster category is fairly flexible, but we'd consider any long coat or sweater as a member (it just needs to be long enough to almost "dust" the floor). And even if you live in a warmer climate, a lightweight duster will keep you cozy in the AC, too.
Ahead, you'll find some of our favorite dusters around, from long cashmere cardigans to structured coats. While the colors and styles vary, they will all add a little something extra to your winter 'fits. Pro tip: a good duster will easily cover up pajamas for a stylish day of errands — and no one has to know.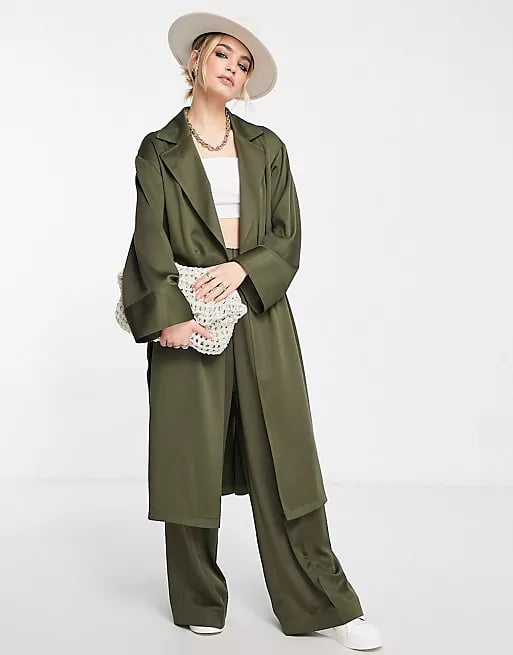 Topshop Satin Duster
With drop shoulders and a relaxed fit, this silky duster ($111) gives us total off-duty model vibes. We love the wide cuffs and the notch lapels, not to mention the useful tie, which will cinch the coat up if you want it to be a bit more form-fitting.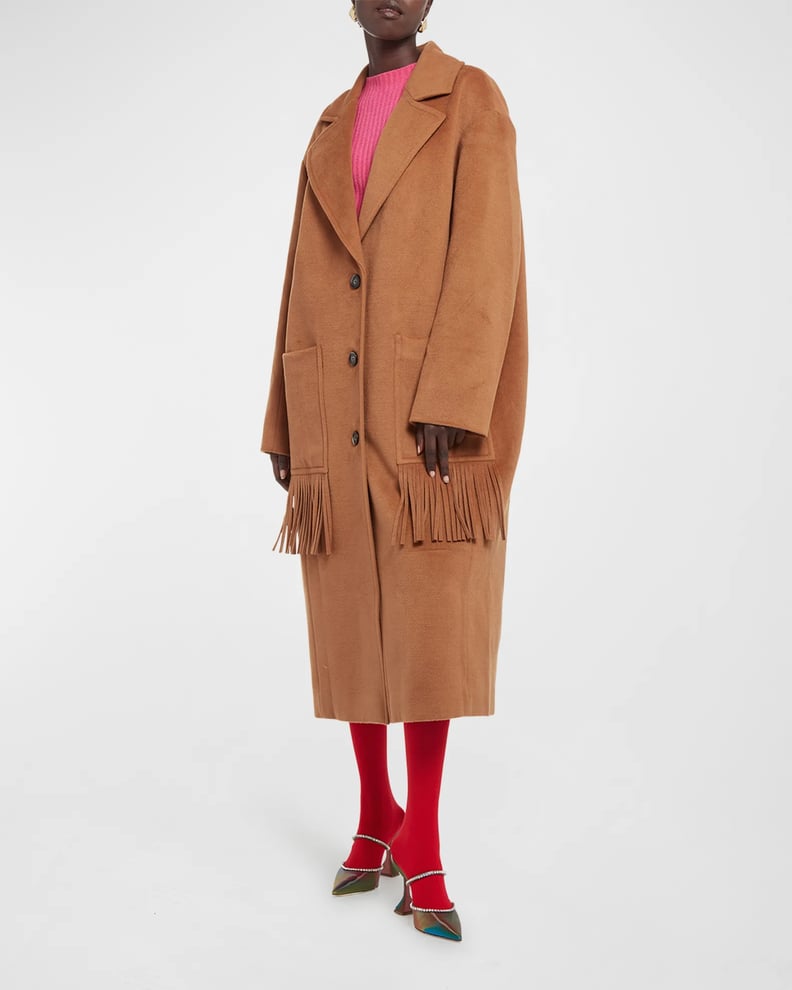 Apparis Eleanor Fringe Detail Duster Coat
A roomy cocoon silhouette, notch lapels, and fringe are just a few of the details that set this luxurious duster ($575) apart from the crowd. Wear it on casual days of errands, sure, but you can also pop it on over a cocktail dress and heels for upcoming holiday parties. With a notched collar and a button-down front, it'll keep you plenty warm in the winter months.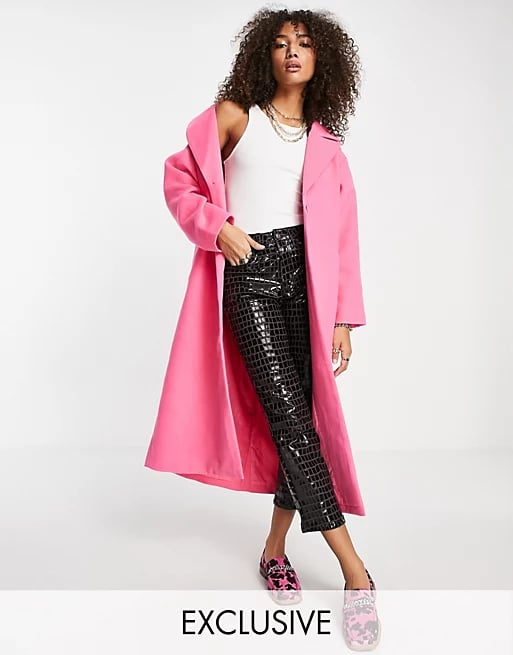 Reclaimed Vintage Inspired Longline Duster Coat
Barbiecore has come for your duster collection and we are here for it. This bright pink coat ($63, originally $99) will have you standing out with style in the depths of winter. Pair it with your favorite jeans and a tee, or veer more professional with work-ready trousers and a blouse. It's the bubble-gum accent you didn't know you needed.
Misook Vegan Suede Applique Duster Jacket
It's the little details that make this hybrid duster meets cape ($398) special: the round neckline with a hook closure, the airy side slit, and the lovely embroidered flowers. It's the perfect piece to elevate any outfit, whether you're wearing black skinny jeans or a pencil skirt. The best part? That vegan suede is super soft and feels just like the real thing.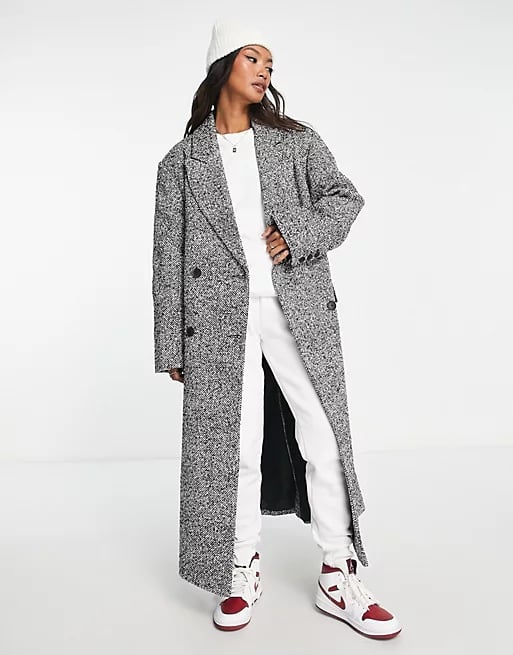 ASOS Design Salt and Pepper Dad Coat
This full-length "dad" coat ($121) will make rushed or early morning dressing a cinch. Pop on whatever is easy, throw on the duster, and you'll be ready to go. Whether you've got errands to run or kids to pick up, it'll cover up those sweats and have you looking perfectly chic in the process.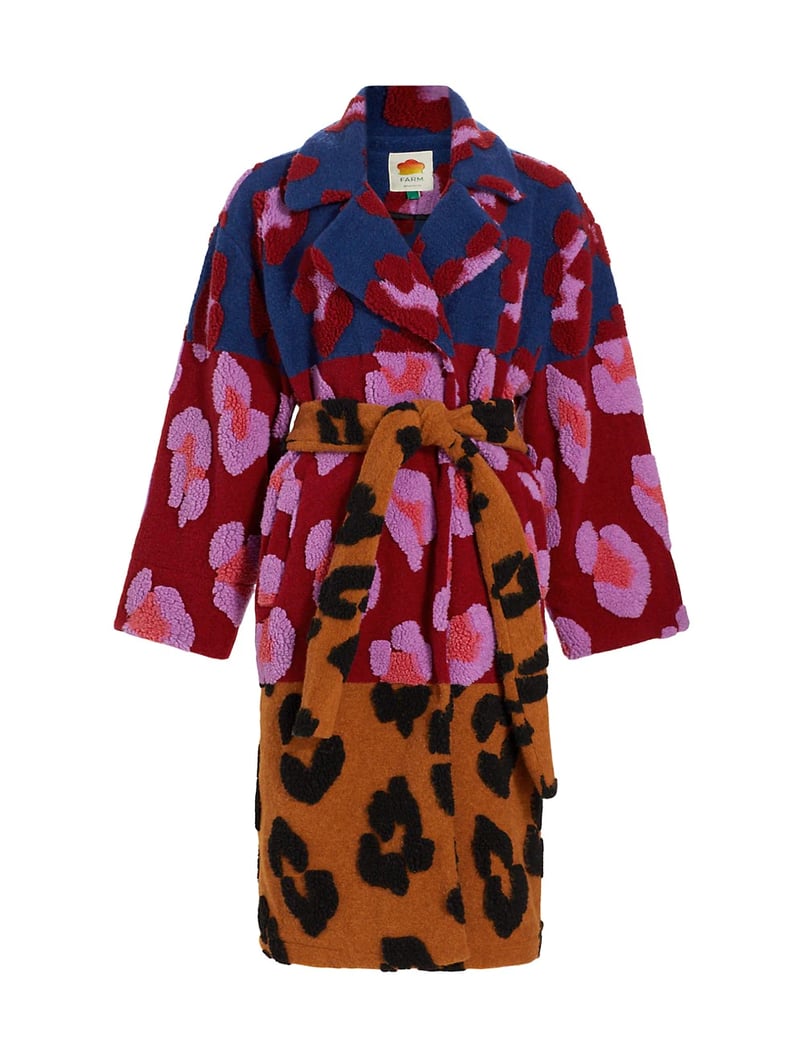 Farm Rio Mixed Leopards Fleece Coat
The ideal outerwear feels like the coziest robe but looks like a stylish coat. That's what we have with this Farm Rio fleece duster ($295). Combining multicolored leopard print, it'll add some vibrance to your wardrobe whether you're heading out for the day or lazing around the couch.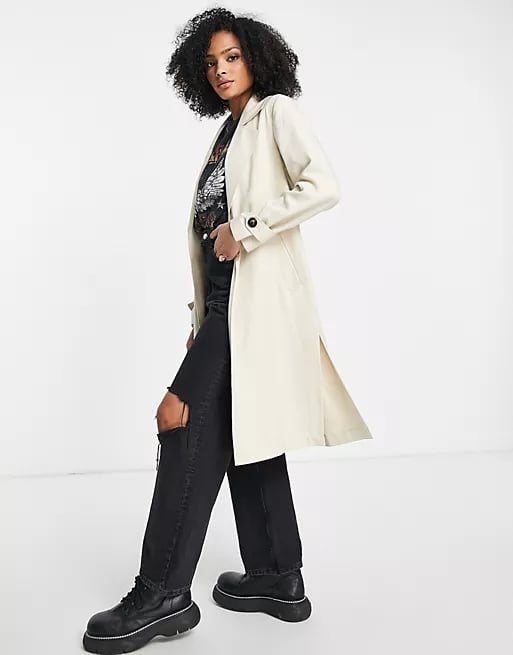 Miss Selfridge Fluid Duster Coat
Need a lighter-weight layer for when it's a bit warmer out? Try this jacket ($64) that'll deliver a bit of sophistication to any outfit. It's got a trench-like style with a notch collar, but it also has two long slits to keep the fit nice and roomy. Need to wear a chunky sweater underneath? No problem at all.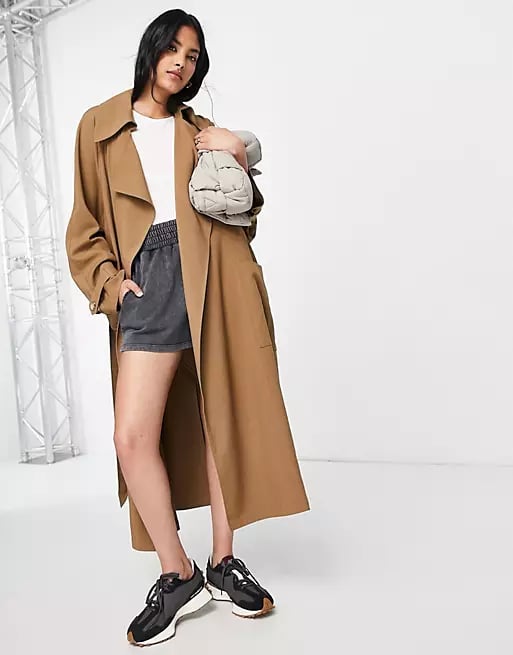 Topshop Twill Fluid Duster Coat
Carmen Sandiego wishes she had this duster ($130). Between the rich camel color and the casual, longline silhouette, it's got all the trappings of a perfect everyday coat. Wear it over your spandex on the way to the gym, jeans on the weekends, and sheath for when you're getting dressed up. Want to cinch it closed? There's a belt for that, too.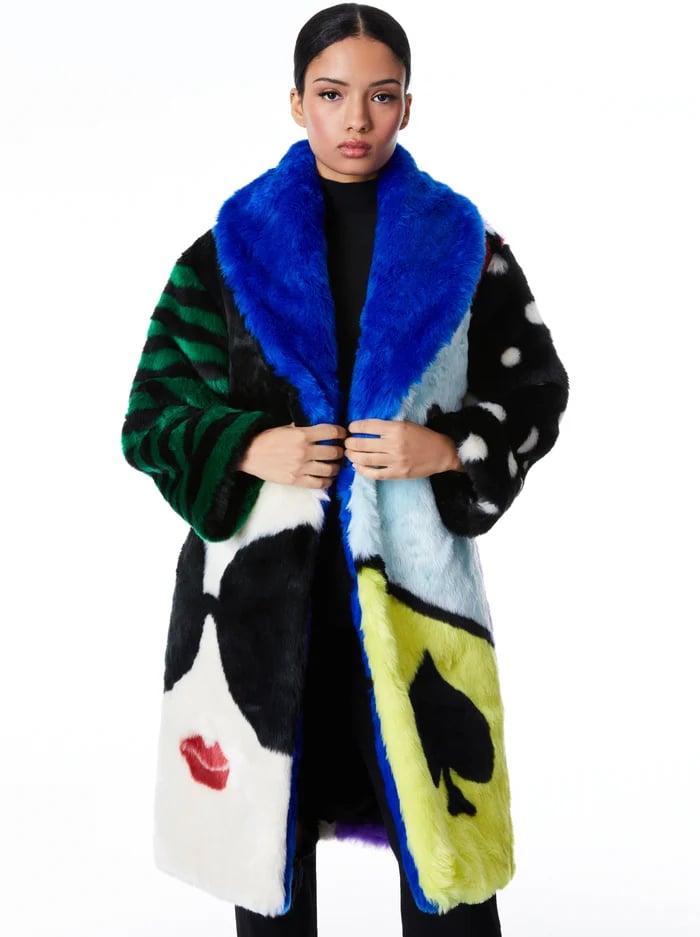 Alice & Olivia Yeta Faux Fur Coat
Leave it to Alice & Olivia to make the most eye-catching duster ($995) coat around. Made from faux fur in a range of colors and patterns, it's a statement piece you'll cherish for chilly seasons to come. Our favorite part? The oversize cobalt shawl collar. It'll bring some much-needed color to your winter wardrobe.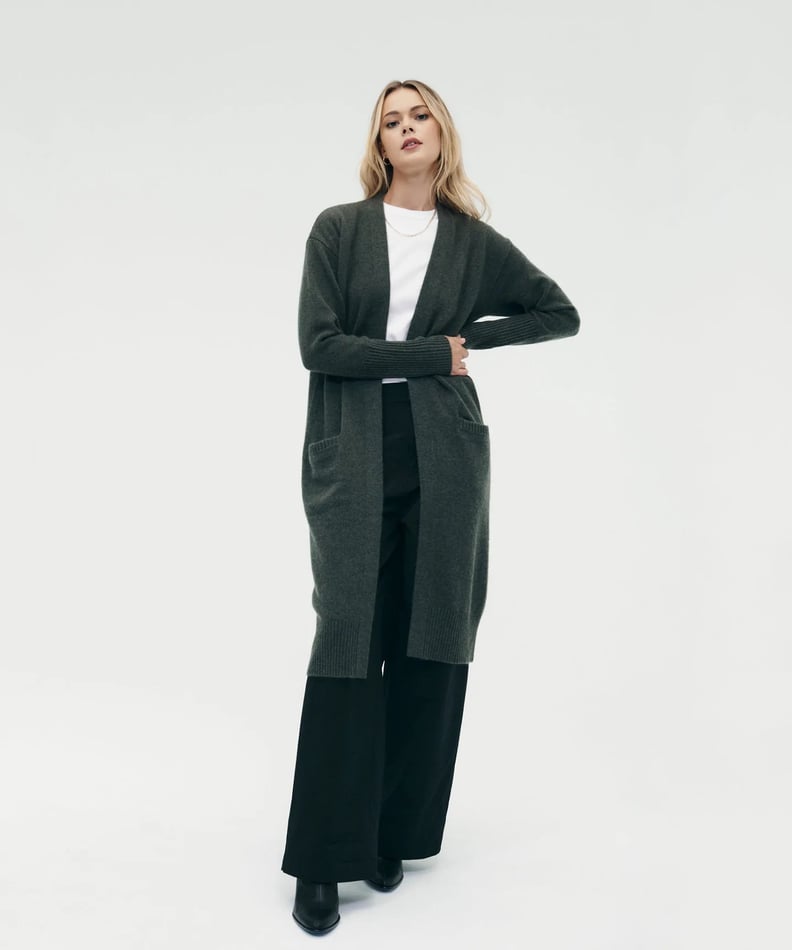 Naadam Cashmere Duster Cardigan
Set for outerwear? Partake in the duster trend with this luxuriously soft cashmere cardigan ($245, originally $360). It comes in a range of neutral colors, like this beautiful olive hue. Wear it over your favorite black leggings and a tee for the coziest winter outfit ever.