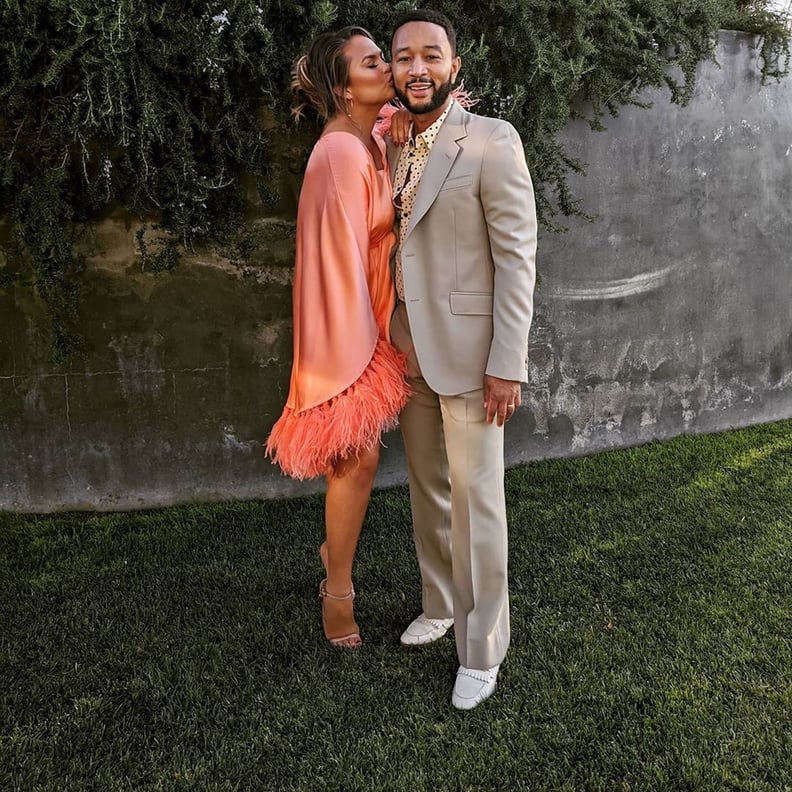 As POPSUGAR editors, we independently select and write about stuff we love and think you'll like too. If you buy a product we have recommended, we may receive affiliate commission, which in turn supports our work.
Chrissy Teigen, queen of silk robes, upped the ante on Father's Day when she decided to host a romantic dinner in the backyard for John Legend. Knowing that John loves to get dressed up, the couple put on their Sunday best, literally, and Chrissy even wore heels! Heels? I don't know them! That being said, Chrissy's dress, a peach, silk design with exaggerated feathered sleeves, did look pretty comfortable — fancy, yet comfortable.
Meanwhile, John chose a gray suit with soft white loafers (smart for walking across the lawn and posing for a few pics) plus a light yellow, polka-dot button-down. I'm glad they didn't match, because that may have been a little corny, but they coordinated with each other just right. If I didn't know any better, I'd say they were on their way to a red carpet event. Lucky for Chrissy and John, their night must have been way more relaxed.
Chrissy accessorized her outfit with gold hoop earrings, sweeping up her hair to show them off, and the aforementioned metallic stiletto sandals. Personally, I think a breezy house dress like Chrissy's that's just a tad more elevated might be perfectly appropriate for your next "in-house event" — you agree?
John Legend and Chrissy Teigen on Father's Day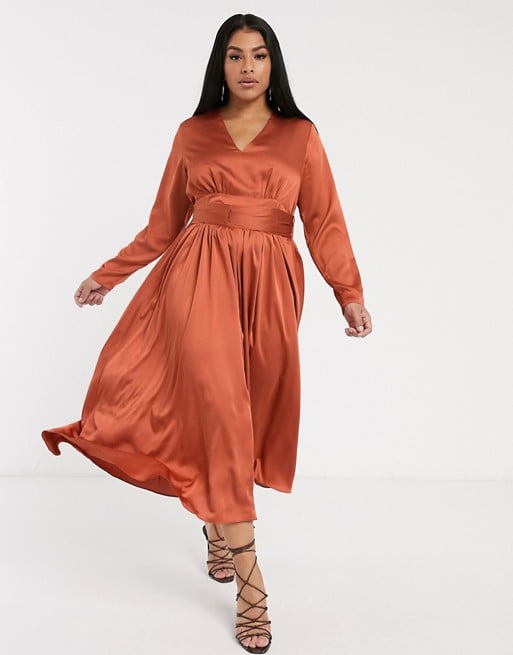 Glamorous Curve Plunge Front Midi Tea Dress in Satin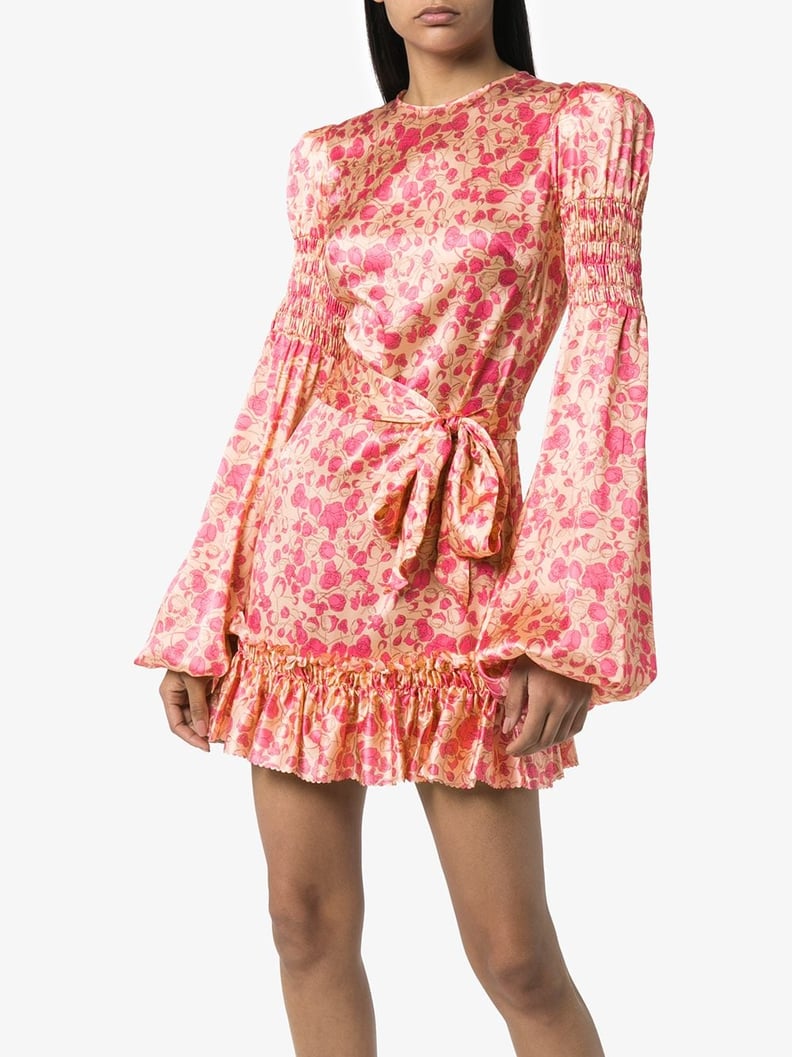 The Vampire's Wife Whole Lotta Frilled Shirred Floral-Print Mini Dress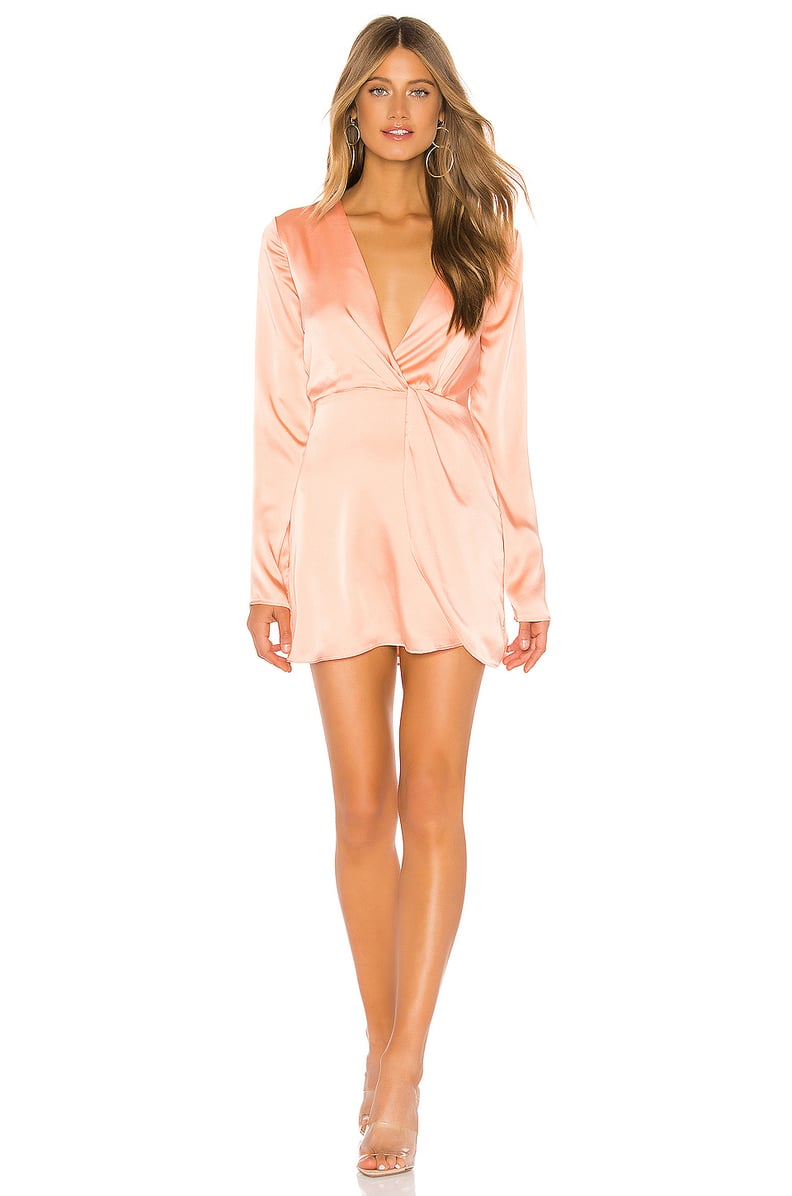 Superdown Armelle Wrap Dress in Peach