As POPSUGAR editors, we independently select and write about stuff we love and think you'll like too. If you buy a product we have recommended, we may receive affiliate commission, which in turn supports our work.
The latest — and arguably strangest — fashion trend to sweep TikTok is none other than something called the "coastal-grandmother aesthetic." OK, so the name doesn't immediately scream "chic." It may even conjure up images of threadbare pool towels that predate your birth and splinter-induced trauma from running barefoot on your grandparents' unsanded deck. But the term actually describes the kind of beachy, minimalist outfits you might see while taking a stroll through a charming seaside town.
The key to nailing the coastal-grandma trend is to stick to a neutral color palette — whites, beiges, or light blues — and breezy fabrics like cotton and linen blends. Subtle prints that skew preppy will also work, such as gingham and stripes. And most importantly, you want to keep the silhouette relaxed and effortless — in other words, nothing too fitted or short.
Ultimately, the coastal-grandma look is not just about outfits. It's also a lifestyle: an all-encompassing summer vibe. To fully embrace it, you'll want to start your days with long walks on the beach and end them by cooking a full roast chicken with a glass of very dry white wine on hand. Bonus points if you dress the chicken with handpicked herbs from your own garden (we're only sort of joking). But this is the energy you'll want to channel when shopping for the right pieces.
We've made it easy for you to try your hand at this unexpected trend by compiling a list of dresses that radiate coastal-grandma style. Pick your favorites and accessorize them with fisherman-inspired knits, canvas sneakers, and bucket hats.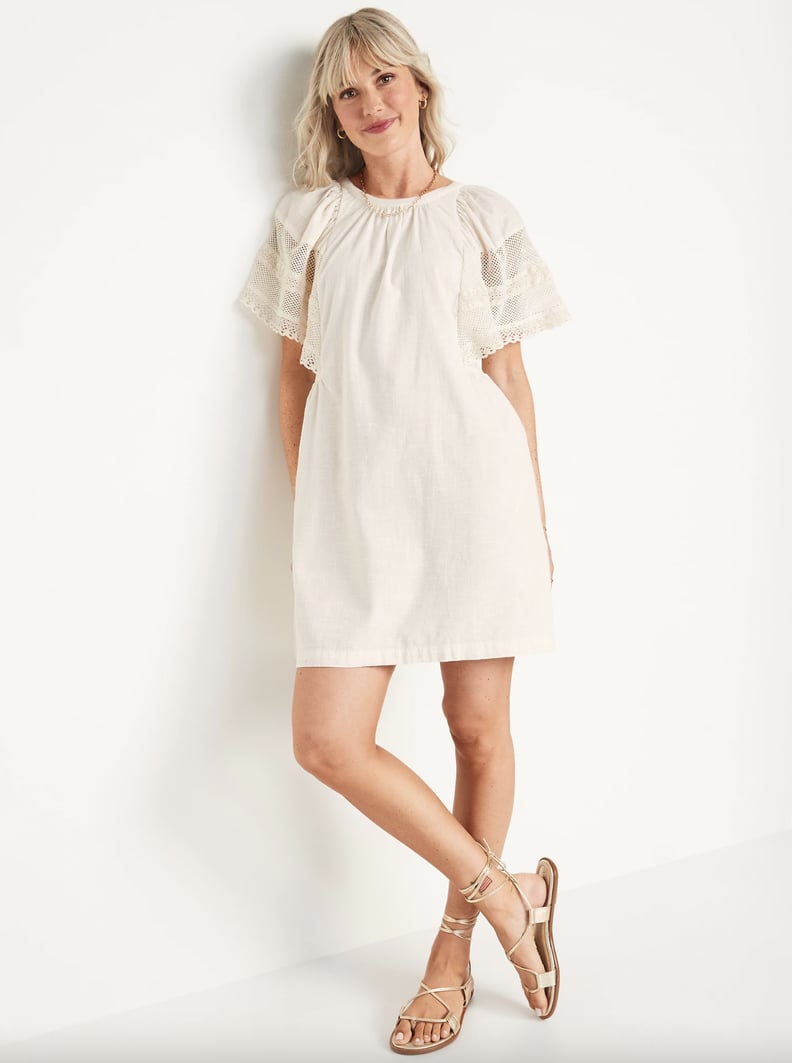 Old Navy Flutter-Sleeve Tie-Back Mini Swing Dress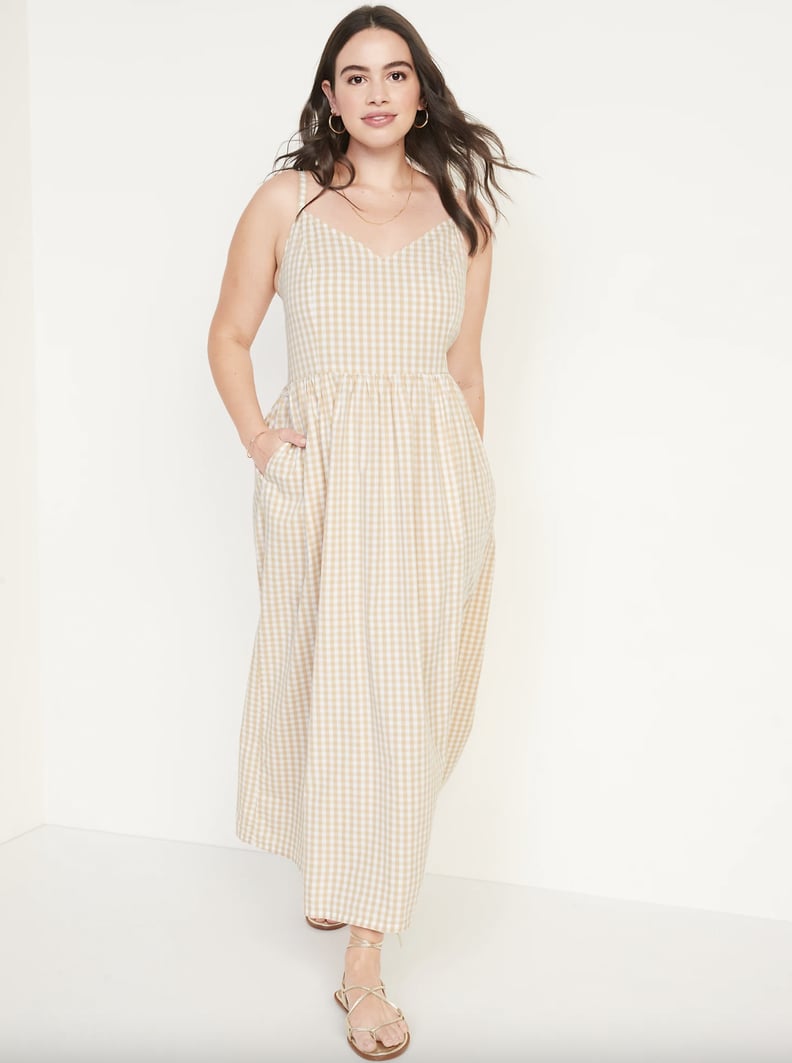 Old Navy Cotton-Poplin Cami Maxi Swing Dress
Gingham fabrics in muted shades are essential to the coastal-grandma aesthetic. That's why you need the Old Navy Cotton-Poplin Cami Maxi Swing Dress ($30-$45, originally $45) to get in on the look. Imagine sipping your morning coffee on a porch swing in this dress and a chunky-knit cardigan.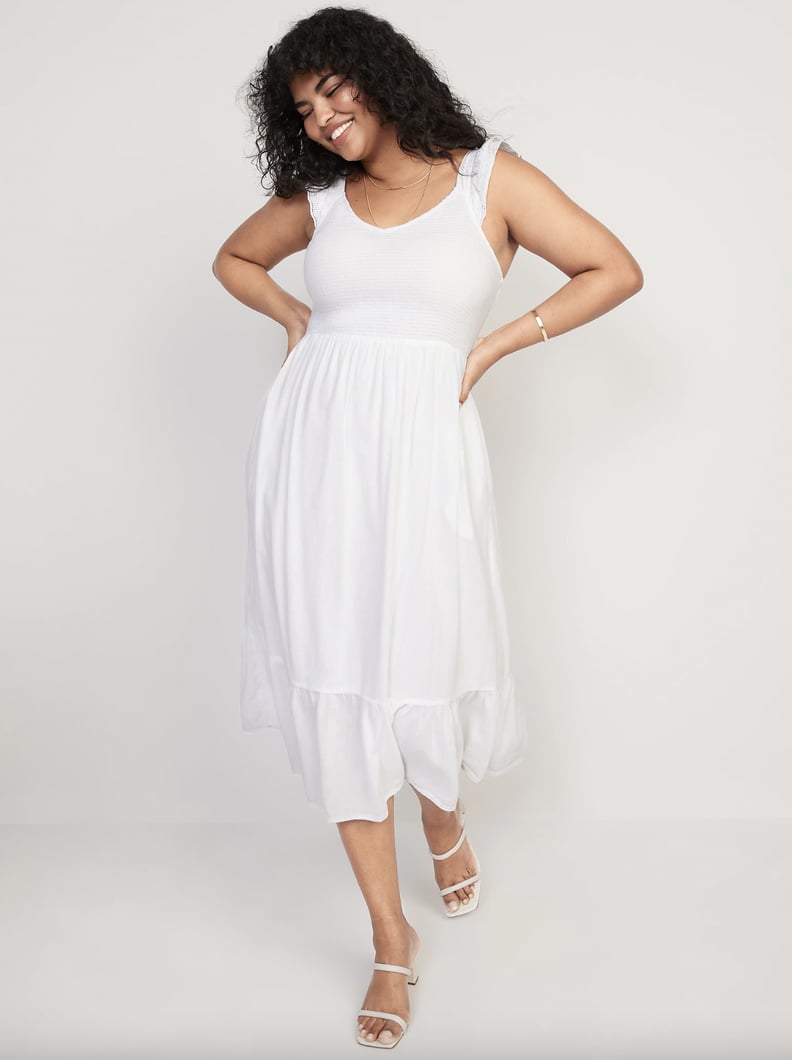 Old Navy Fit & Flare Flutter Sleeve Smocked Midi Dress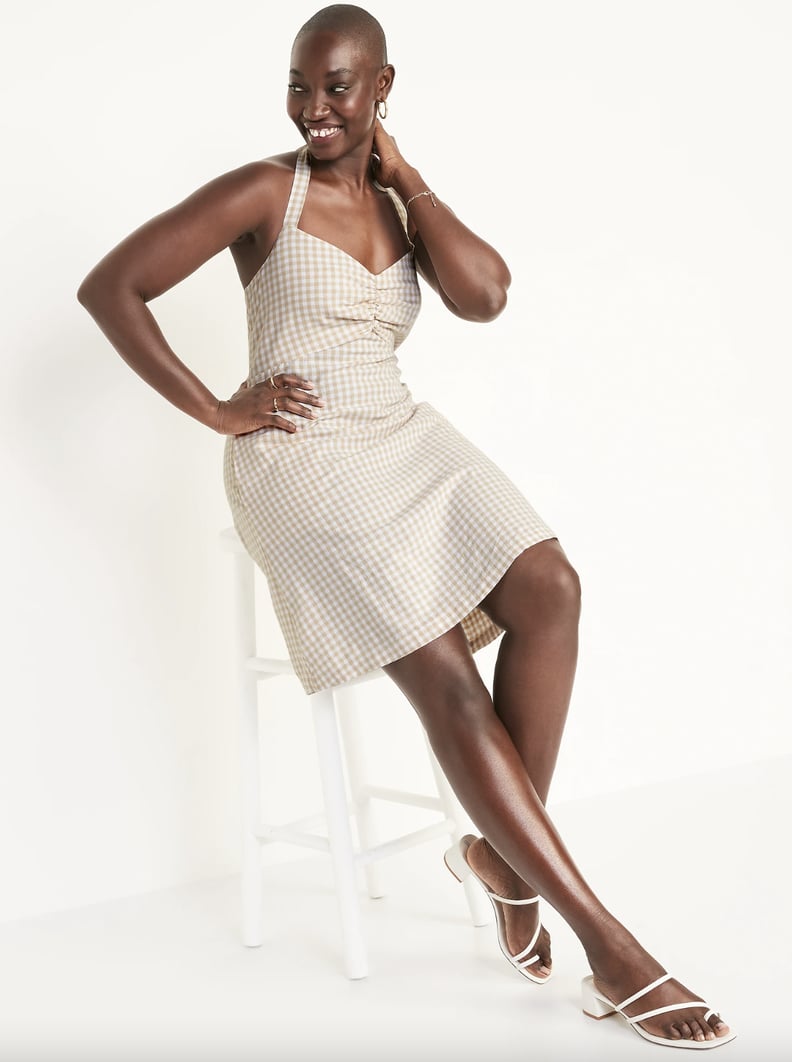 Old Navy Fit & Flare Gingham Linen-Blend Halter Mini Babydoll Dress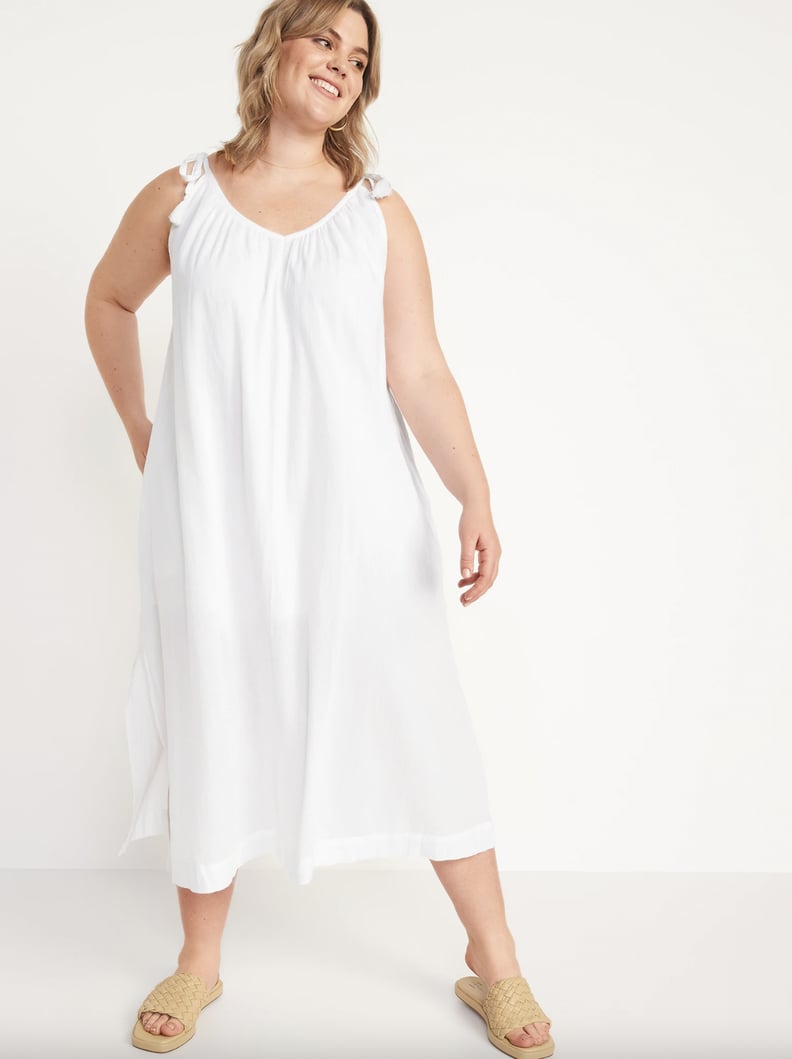 Old Navy Sleeveless Tie-Shoulder All-Day Maxi Swing Dress
If you're going on vacation this summer, you need to pack the Old Navy Sleeveless Tie-Shoulder All-Day Maxi Swing Dress ($38-$45, originally $45). Wear this effortless maxi over your swimsuit to the beach, or layer it under an open linen shirt for your run to the market to pick up fresh veggies for dinner.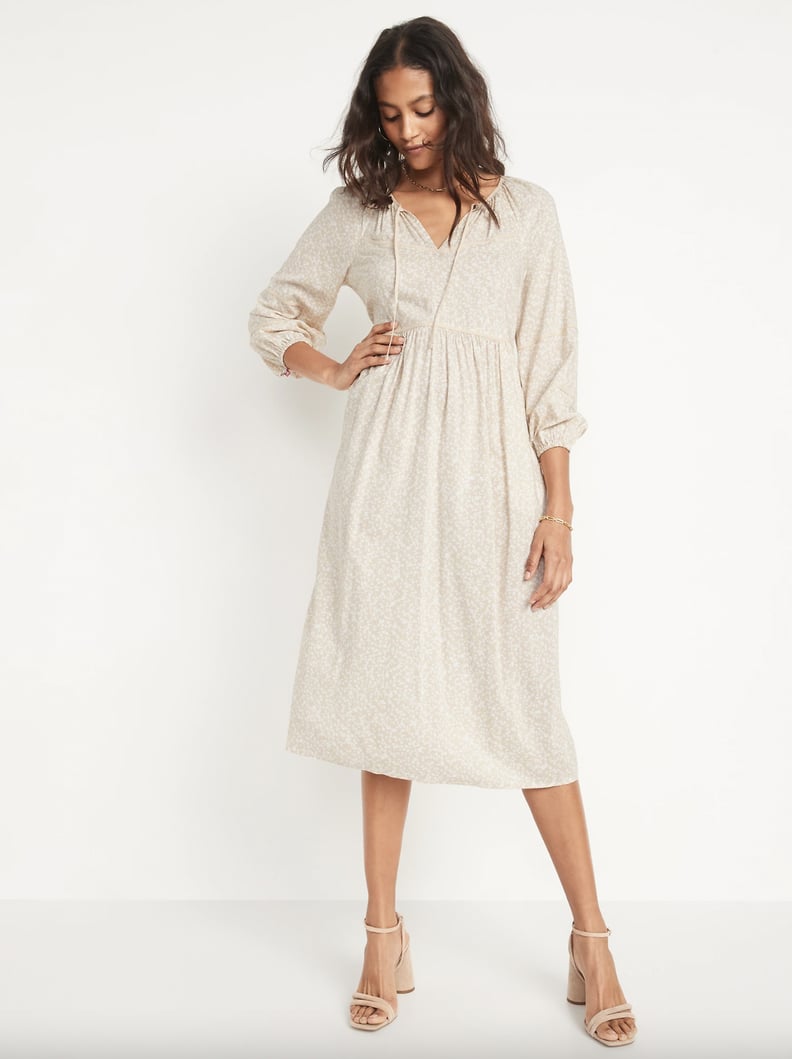 Old Navy Puff-Sleeved Floral-Print Midi Poet Swing Dress