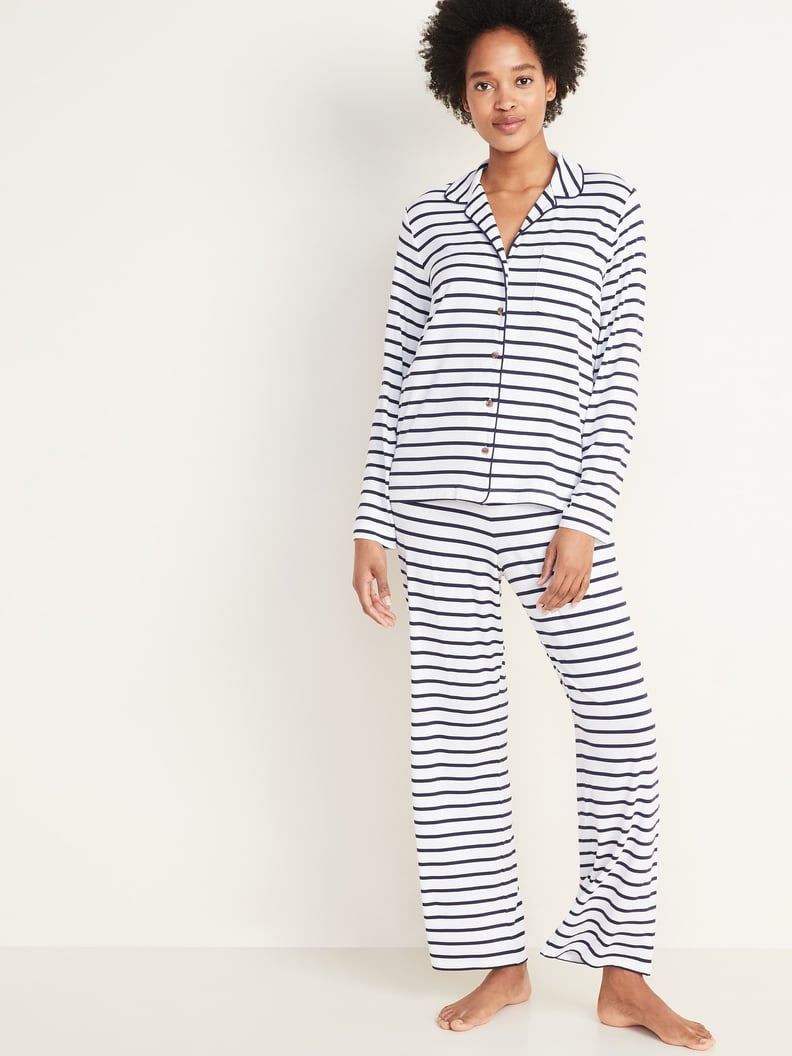 Unsplash | The Creative Exchange
As POPSUGAR editors, we independently select and write about stuff we love and think you'll like too. If you buy a product we have recommended, we may receive affiliate commission, which in turn supports our work.
When it comes to creating before-bed routines, I'm the type of person who will shorten everything I possibly can in order to get to bed faster. Though I may want to take a long hot shower and do a face mask and tend to my under-eyes, I'm much more likely to make it a habit if it's easy to adopt and even easier to complete. After scrolling through Old Navy this morning and seeing its massive inventory of cozy items and beauty products, I'm completely inspired to create a bedtime routine that I know I can stick to. From a pillow spray that will put me in a calm mood, to under-eye masks I can pop on while I watch The Office in bed (for the 30th+ time) and even cute loungewear, here are nine ideas that can help you create a mini spa moment if you have the time!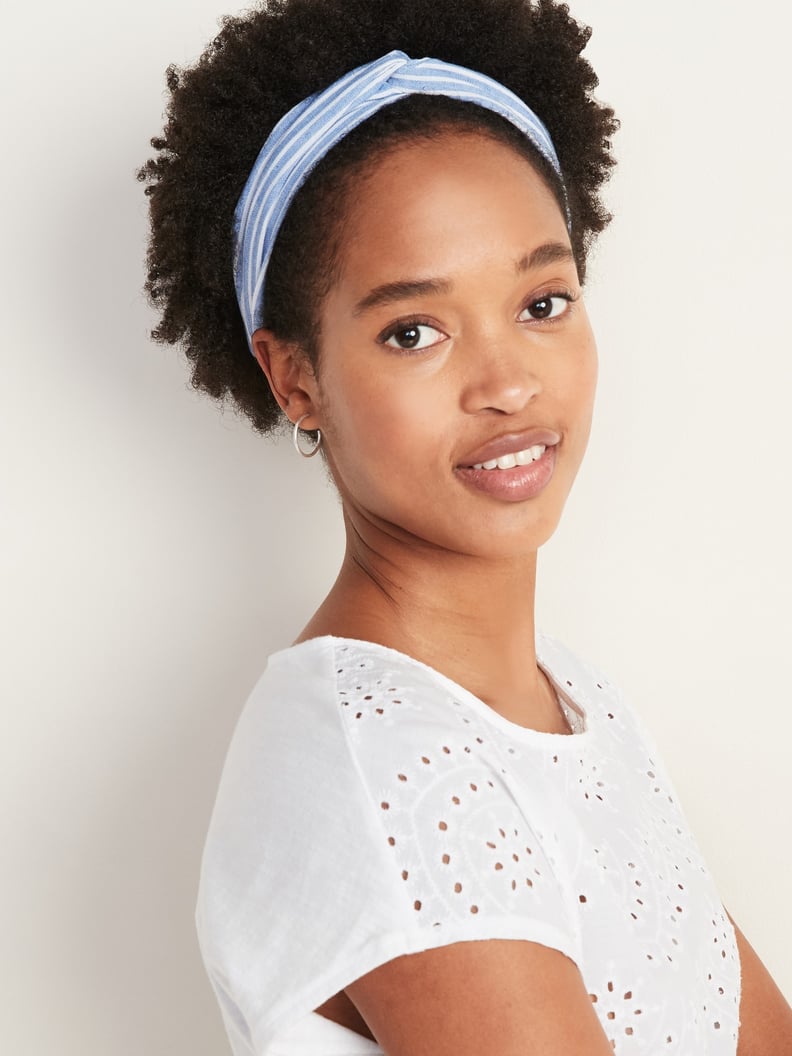 Old Navy Twisted Head Wrap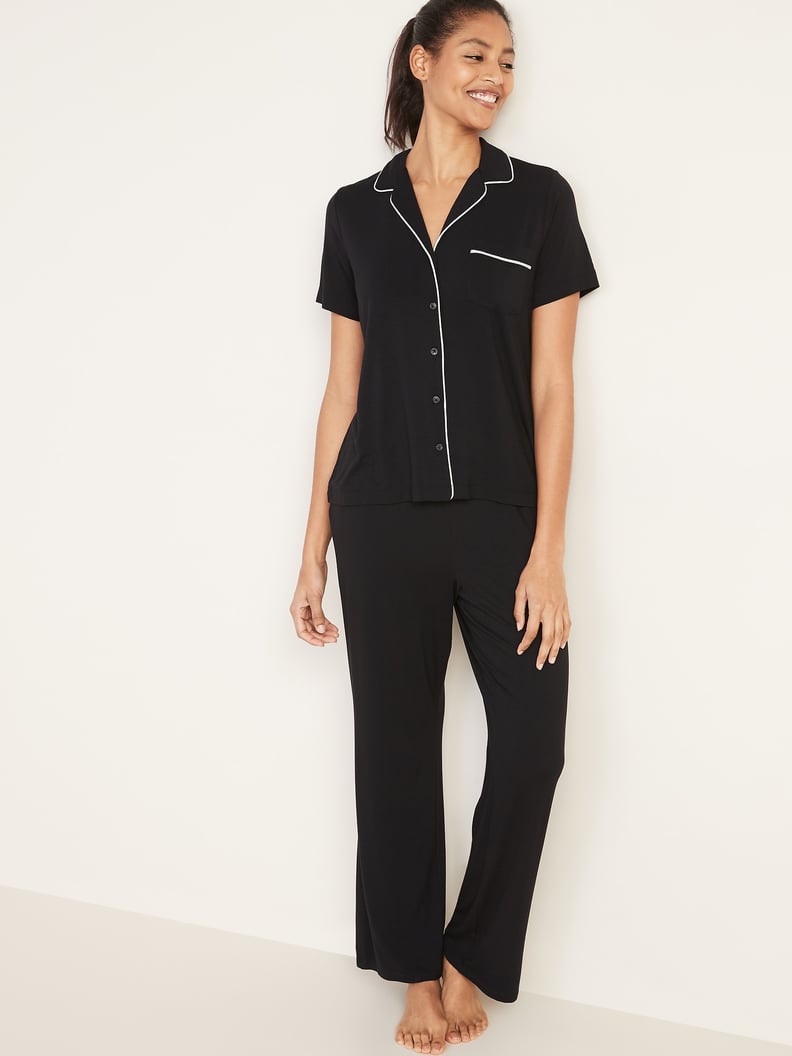 Old Navy Jersey Pajama Set
This Old Navy Jersey Pajama Set ($35) is so soft and darling it's definitely something that will get me inspired to pamper my skin a bit before bedtime.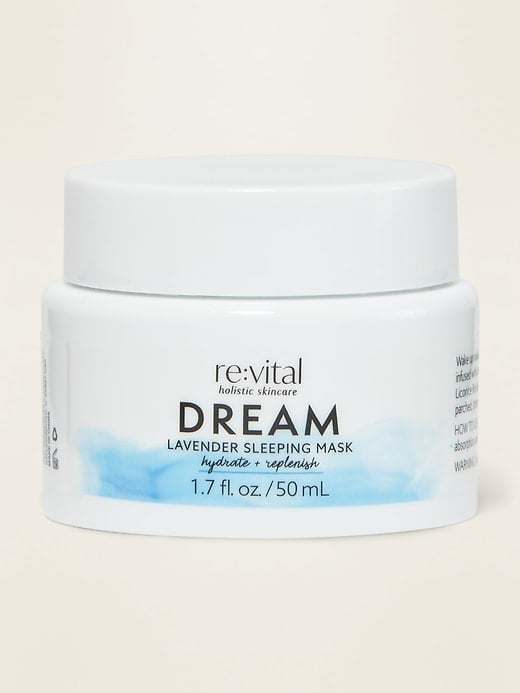 re:vital Dream Lavender Sleeping Mask
Once you've cleaned and prepped your face, if you're someone who doesn't want to spend a ton of time in the bathroom with your skin-care routine, you'l love the re:vital Dream Lavender Sleeping Mask ($10). All you do is apply it once a week to clean skin and go to bed. It hydrates your skin overnight, and you wash it off in the morning. Couldn't be easier.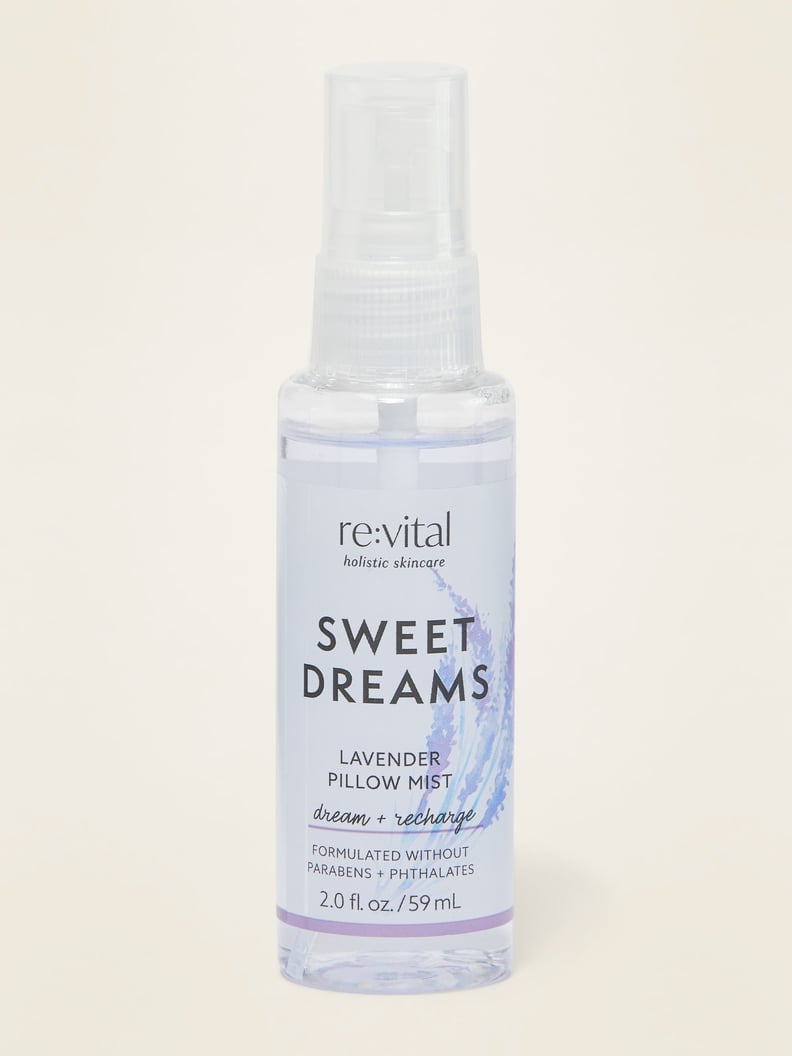 re:vital Old Navy Sweet Dreams Pillow Mist
The re:vital Old Navy Sweet Dreams Pillow Mist ($6) is such a fun and unexpected treat. Spritz your pillow a few times before heading to change for bed, and by the time you return, you'll be pleasantly surprised by the delicate and relaxing aroma of lavender.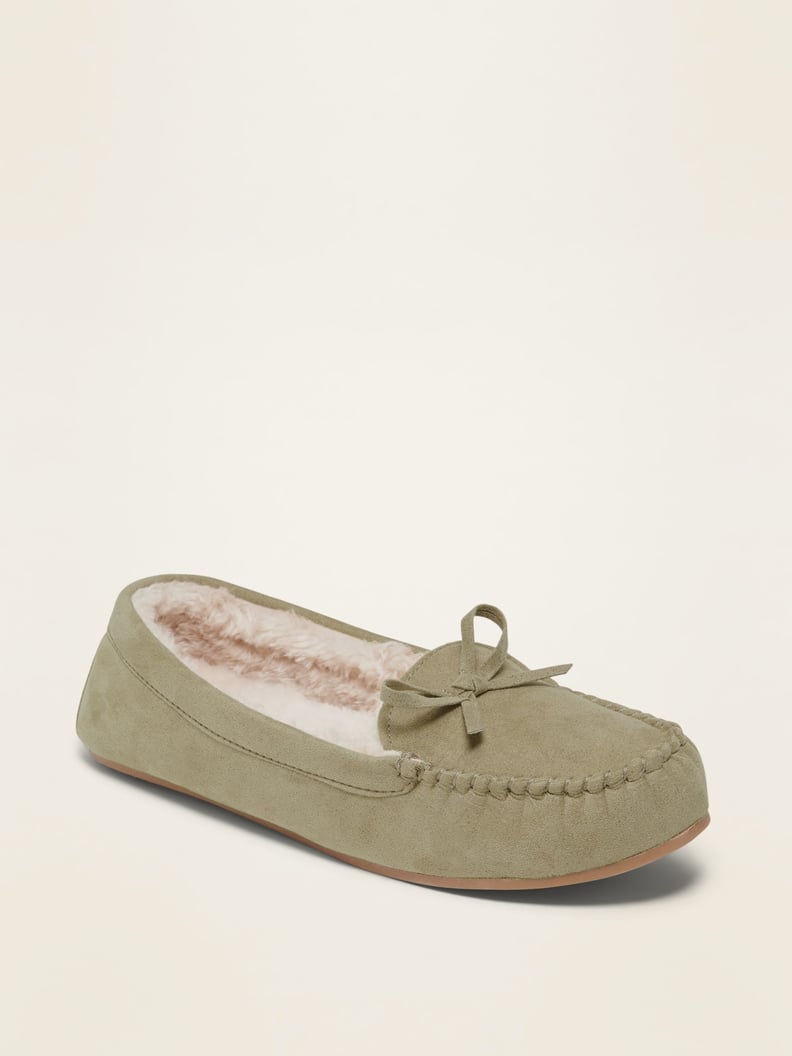 Old Navy Faux-Suede Faux Fur-Lined Moccasin Slippers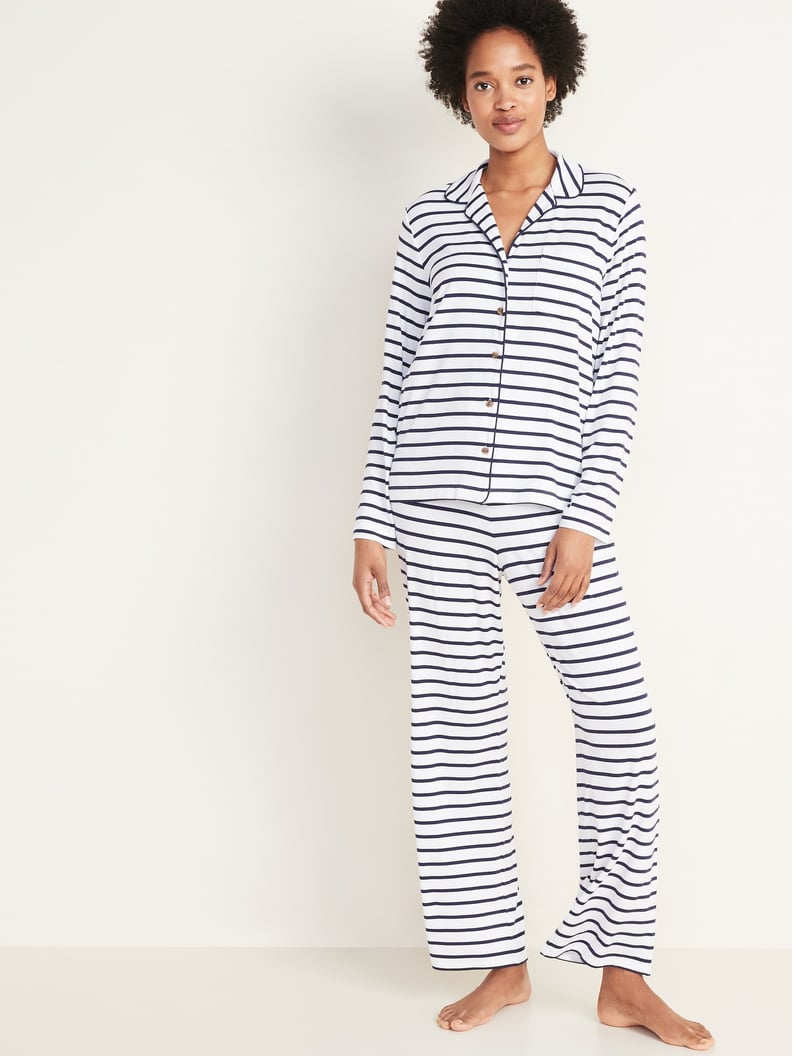 Old Navy Printed Pajama Set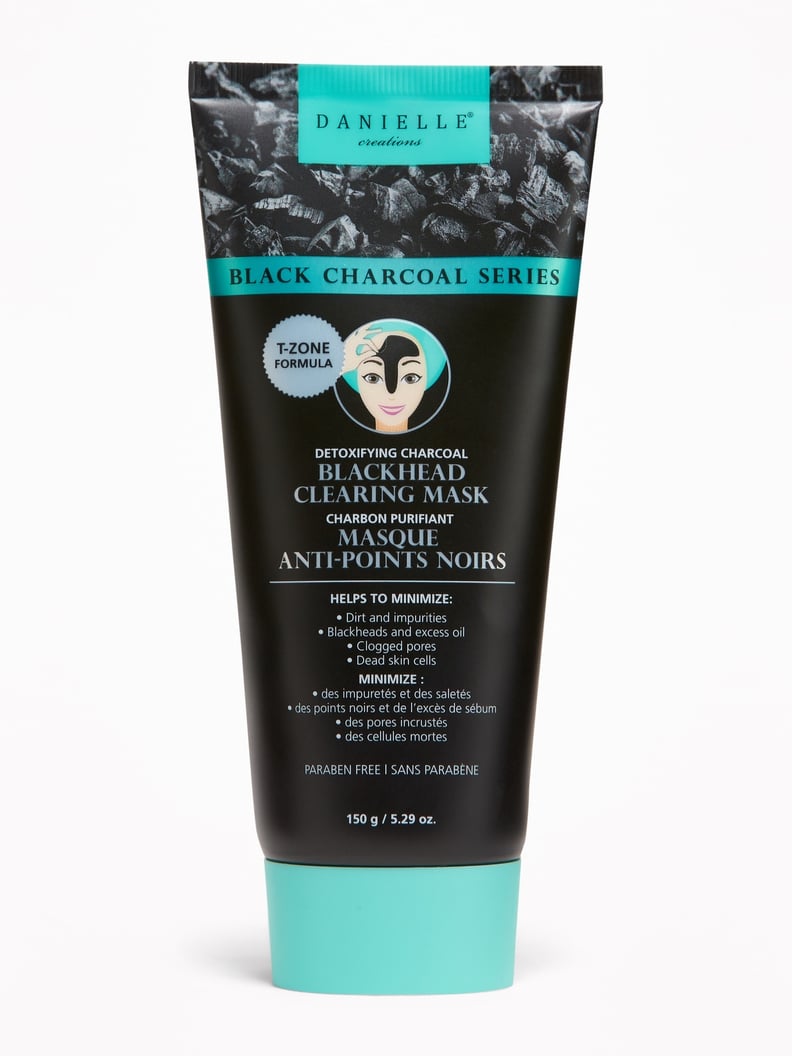 Danielle Creations Charcoal Blackhead Clearing Mask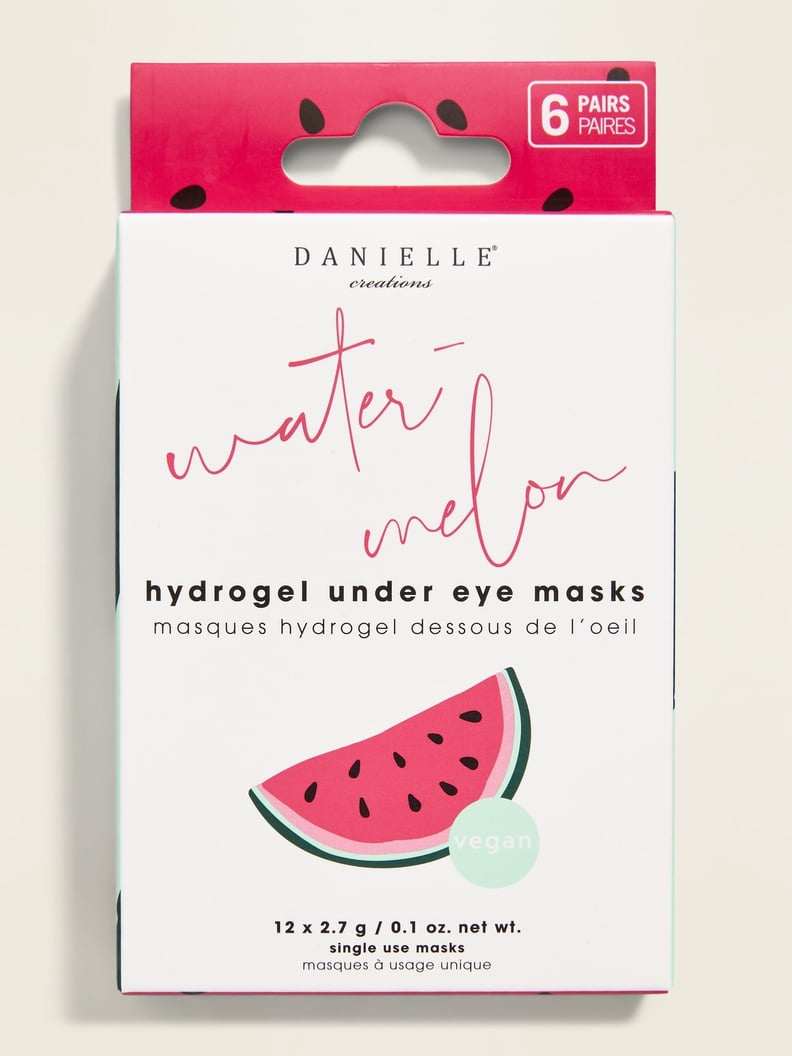 Danielle Creations Hydrogel Under-Eye Masks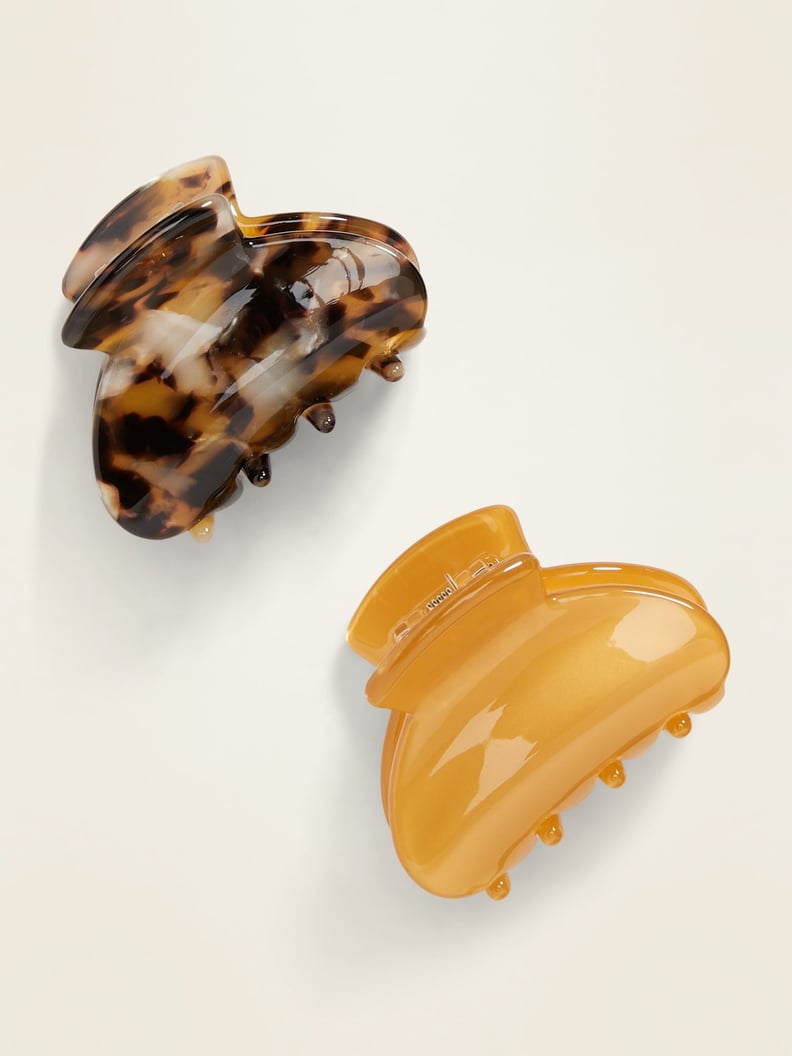 Butterfly Hair Clips 2-Pack
The Butterfly Hair Clips 2-Pack ($8) is adorable and a superstylish way to get your hair out of your face as you begin your skin-care treatments.