Cozy Textured Button-Front Cardigan Sweater Review
I Wore This Cardigan to Thanksgiving Dinner, and Everyone Gave Me Compliments
As POPSUGAR editors, we independently select and write about stuff we love and think you'll like too. If you buy a product we have recommended, we may receive affiliate commission, which in turn supports our work.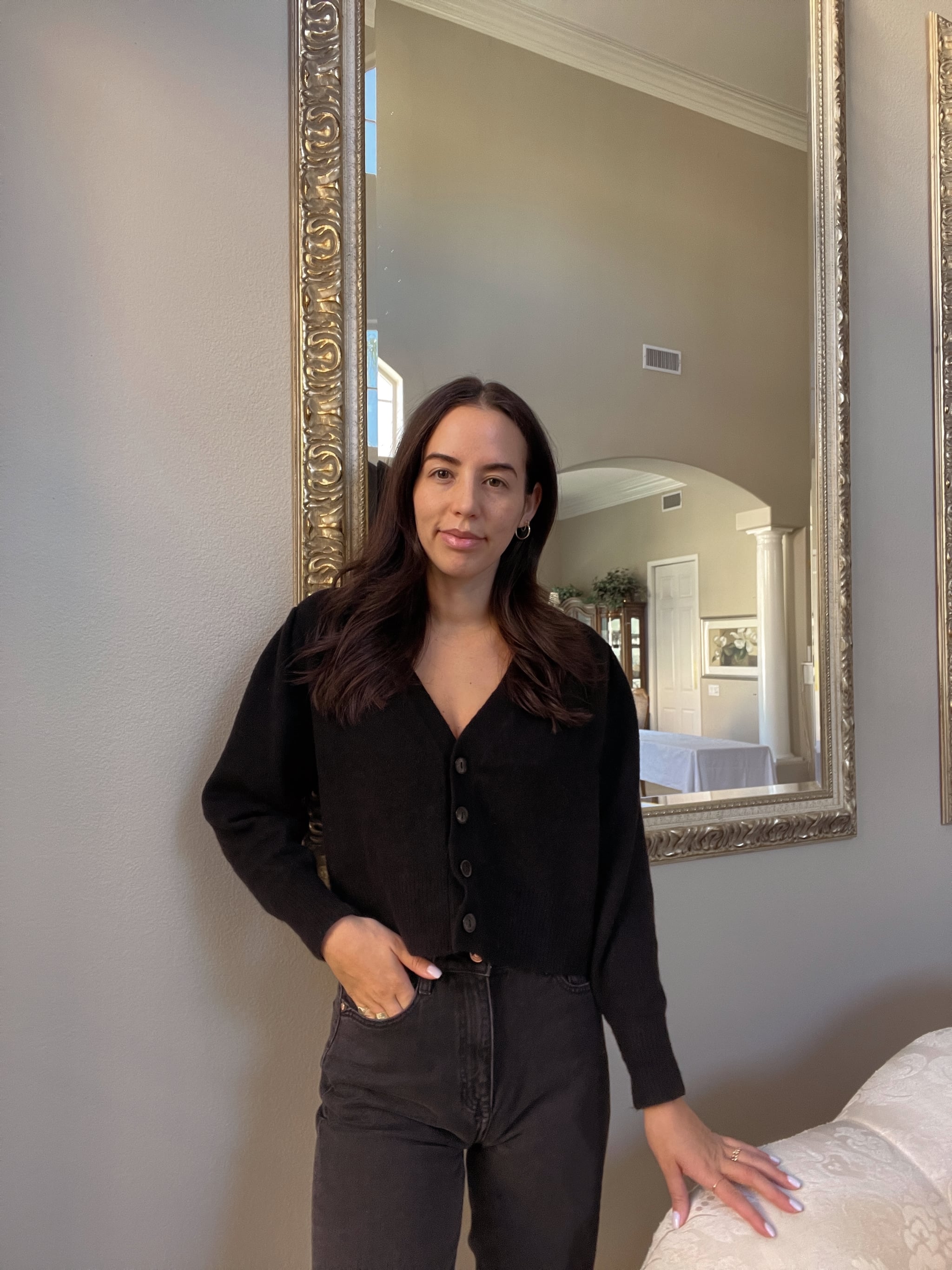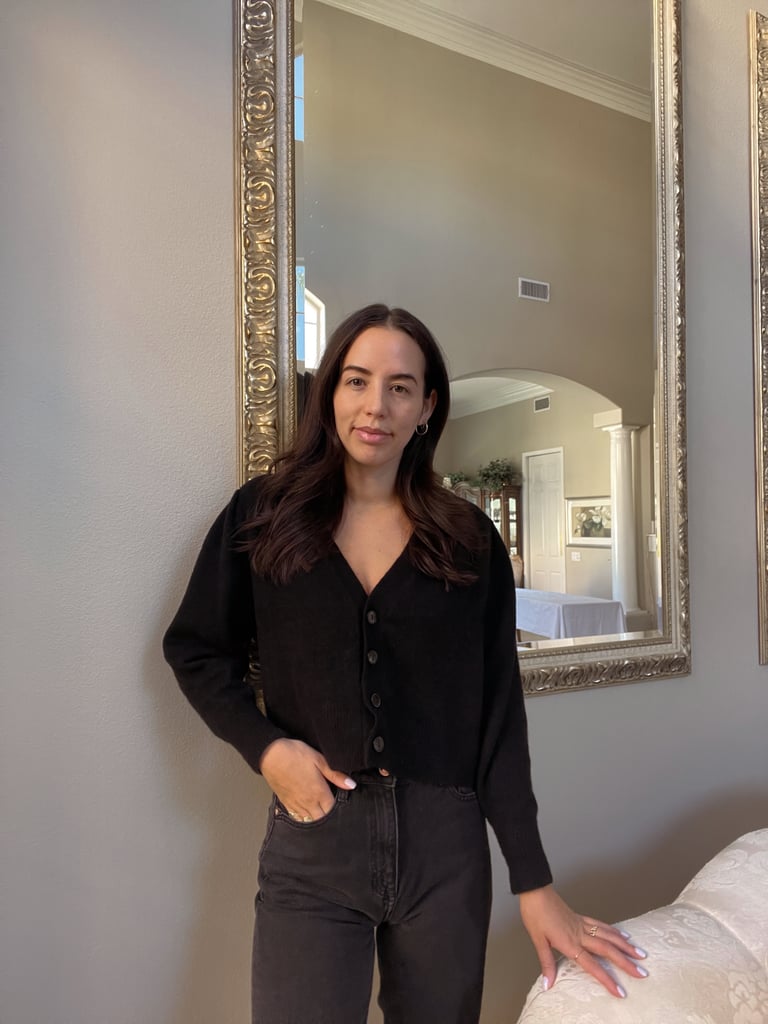 My favorite compliment — hands down — is when someone tells me they like my outfit. It can be someone I know, or literally a stranger at Target— if they tell me they like my outfit, I'm ready to be their new best friend. I recently got a bunch of new stuff from Old Navy, including a quilted jacket I'm obsessed with, but the item that's been getting me the most compliments? This Old Navy Cozy Textured Button-Front Cardigan Sweater ($45).
If there's one item in my closet that I can count on to never go out of style— it's a cardigan. Year after year and season after season, I continually see them being styled in different ways. I try to get a new one every year because I know how often I wear them. In the summer months, I bring them with me to throw over minidresses or tanks when the night cools off. In the fall and winter, I wear them as a top or I use them as a layering piece. While this cardigan may seem basic at first glance, let me assure you, it's anything but.
The sweater is a V-neck style, and it's cut at the perfect place, so it can even be worn on its own without needing to layer underneath it. It also has shirred shoulders, which gives the sweater a unique look. The cuffs and hem are rib-knit, and it's honestly one of the softest and most cozy sweaters I own. There is nothing worse than ordering a sweater online, finally receiving it in the mail, only to try it on and find out that it's super itchy. Luckily, the only thing you'll be feeling when wearing this sweater is absolutely amazing.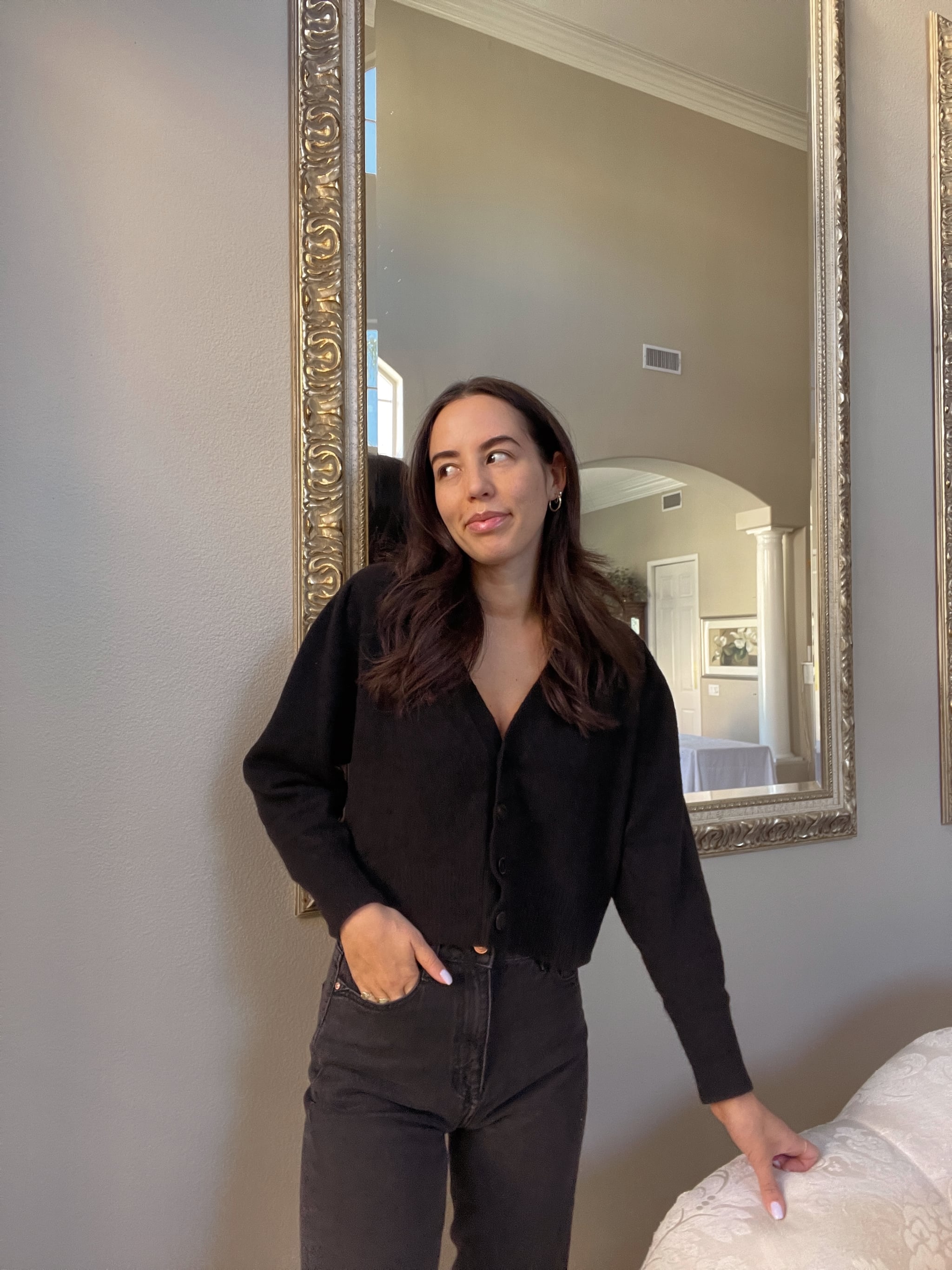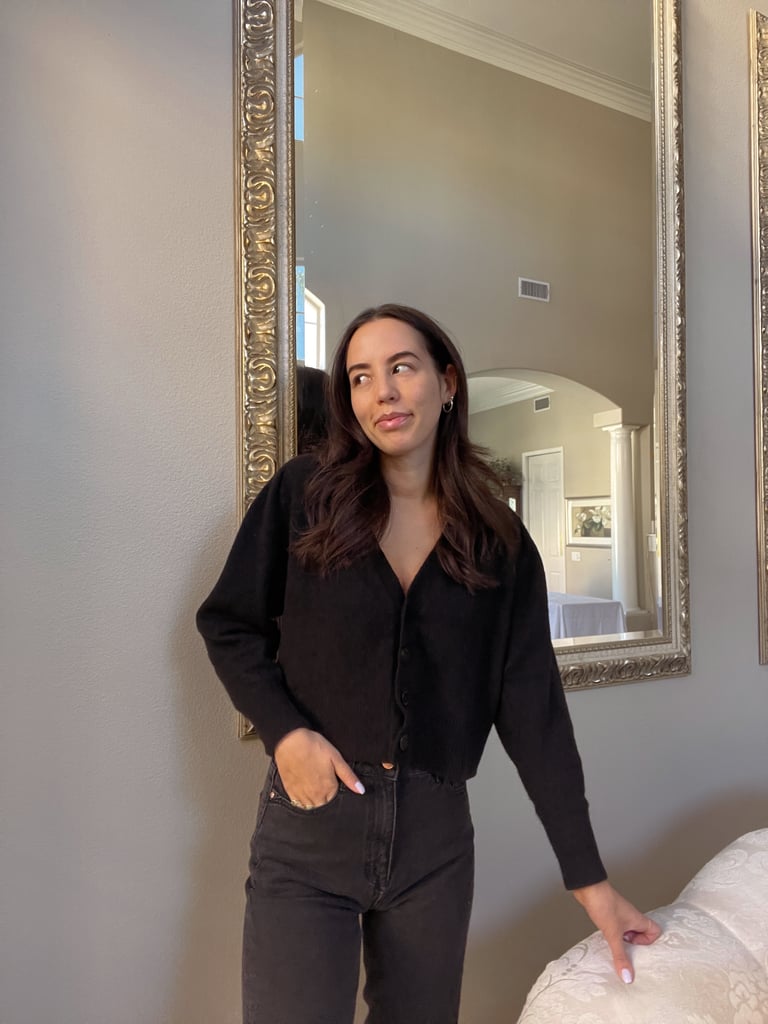 Although we're well into fall and on our way into the winter months, I've been in LA the past few weeks, and the weather has been much warmer than I expected. This cardigan has been perfect to throw over a tank or a tee when heading out to dinner, because it's lightweight but still manages to keep me warm. I'm so happy I packed this sweater in my suitcase because I've been wearing it nonstop. I wore it for Thanksgiving dinner over a ribbed white tank, and I wore it the day after Thanksgiving on its own with a pair of black denim. Wearing the same sweater two days in a row? That's what I call true love. If you've been looking for the perfect, versatile piece of clothing to add to your wardrobe, what are you waiting for? This cardigan is calling your name.
Image Source: POPSUGAR Photography / Renee Rodriguez