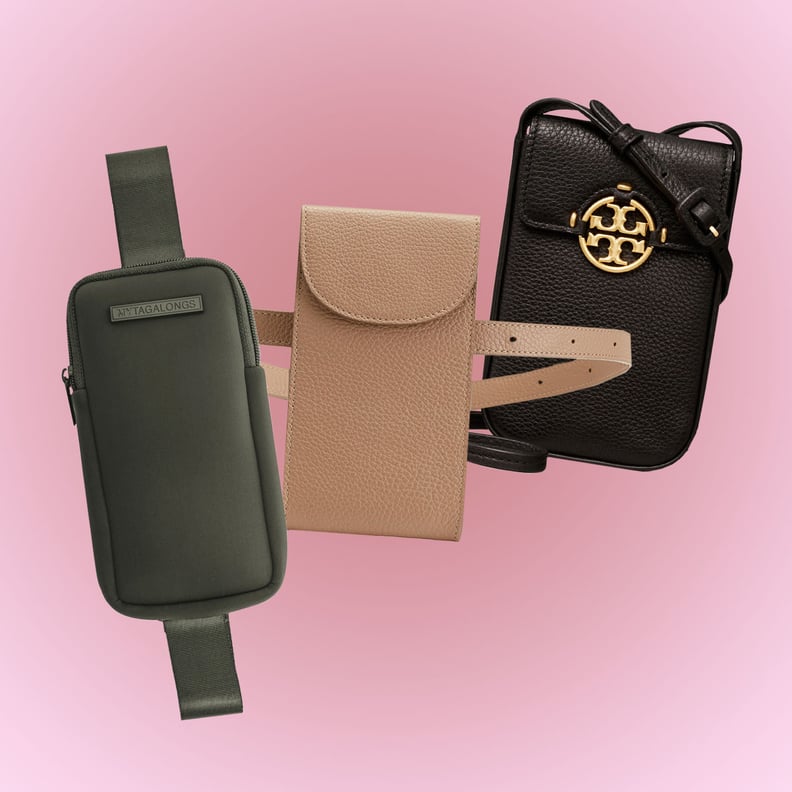 Tory Burch
MyTagalongs
Cuyana
Tory Burch
MyTagalongs
Cuyana
Every editorial product is independently selected by our editors. If you buy something through our links, we may earn commission.
While we love crossbody bags, we've felt inspired to fully embrace a more hands-free lifestyle and transition to using crossbody phone bags. These compact pouches can fit your phone, a couple of credit cards, and maybe a face mask or tube of lip gloss. These mini bags are ideal for when you want to travel with as little as possible, especially by airplane or train, so you can keep your tech gadget essentials, passport, or driver's license close by.
Whether you're planning a big trip where you'll need to pack light, are on the hunt for an everyday pouch, or need a great gift for a friend, these 12 crossbody phone purses are game changers. The right crossbody cell phone bag will fit your iPhone or Android and little else because, at this point, all you really need is your phone. We found picks that are sporty and perfect for hikes, along with more luxurious designer picks. Plus, some are even crossbody phone case wallets, so you can combine your wallet and everyday purse into one seamless accessory.
From an affordable mint leather pouch from Amazon that's trendy in color and can also be converted into a wristlet to some majorly chic options with recognizable hardware from the likes of Gucci, Saint Laurent, and Tory Burch, keep reading to shop our favorite picks for crossbody phone bags that go the extra mile when it comes to convenience. One thing's for sure — you won't miss lugging around your oversize tote bag one bit.
— Additional reporting by India Yaffe and Sarah Wasilak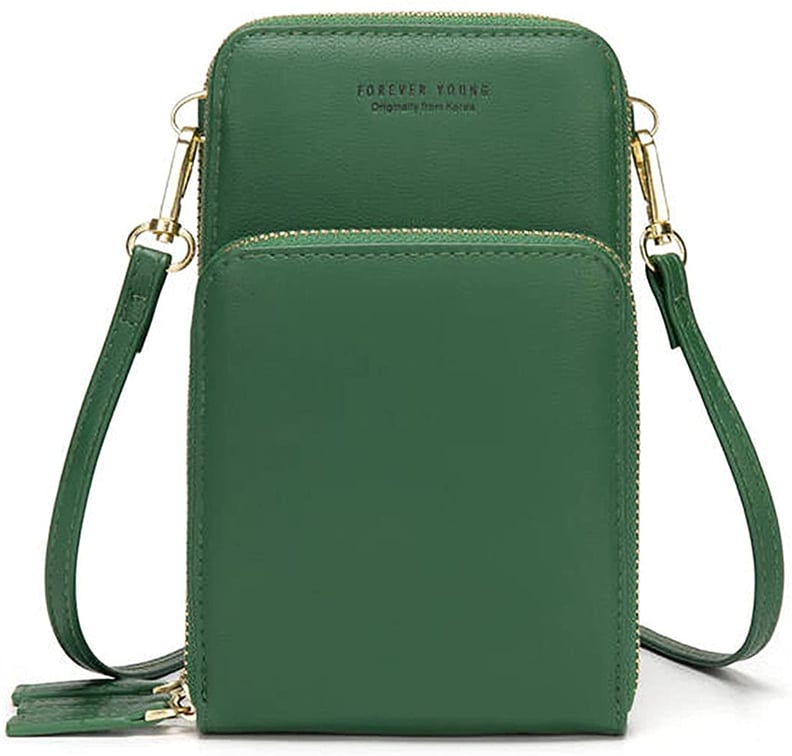 Crossbody Phone Bag With a Zip Pocket
Small Crossbody Cell Phone Purse ($20)
This crossbody phone purse has the most convenient zip pocket for storing cash, a mask, or a lip balm. Not only is it affordable, but it also comes in a variety of versatile colors, including orange, red, and blue.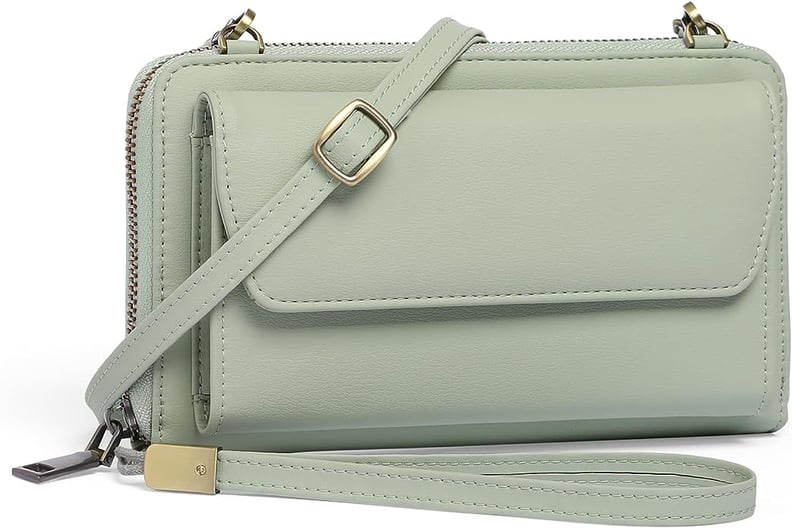 Convertible Wristlet Crossbody Phone Bag
GOIACII Crossbody Wristlet Handbag ($25)
When thinking about useful little luxuries, this purse immediately comes to mind. We prefer to wear the accessory as a short crossbody, but the strap can also be adjusted to make it a classic wristlet, which feels a touch more stylish if you're toting it in the evening.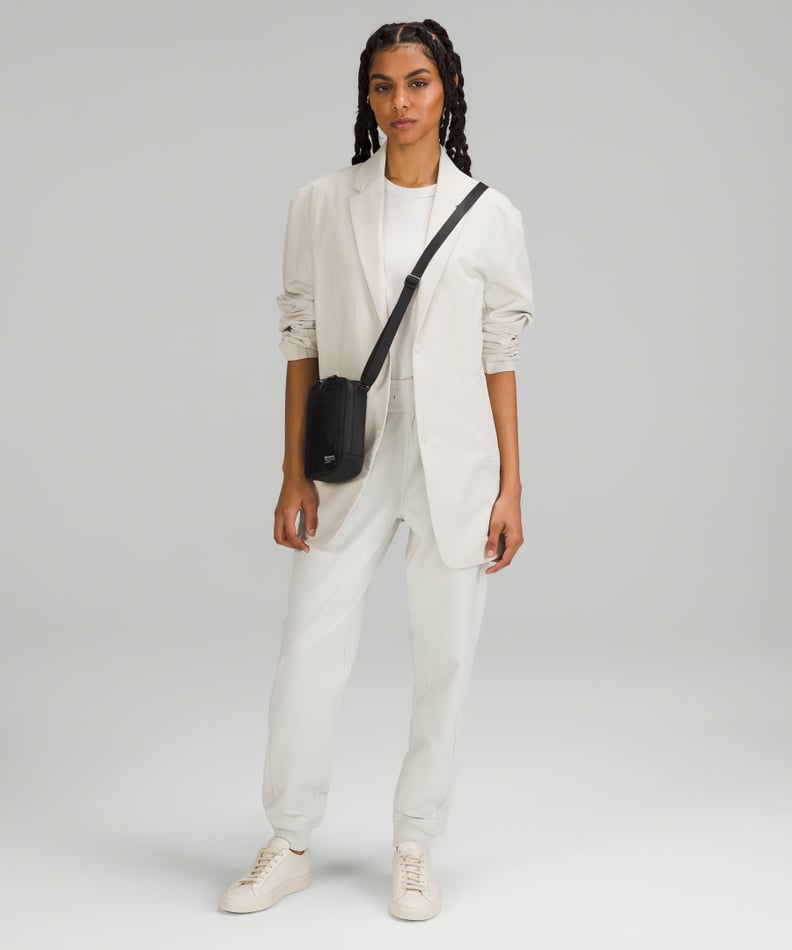 Practical Crossbody Phone Bag
lululemon Easy Access Crossbody Bag ($44)
Whether we're rushing to an appointment or just running errands, we appreciate having a functional bag that can be easily throw on and worn in the car. Accessories like this lululemon bag remove the hassle of carrying a bulky handbag, while also giving any daytime ensemble a sporty flair.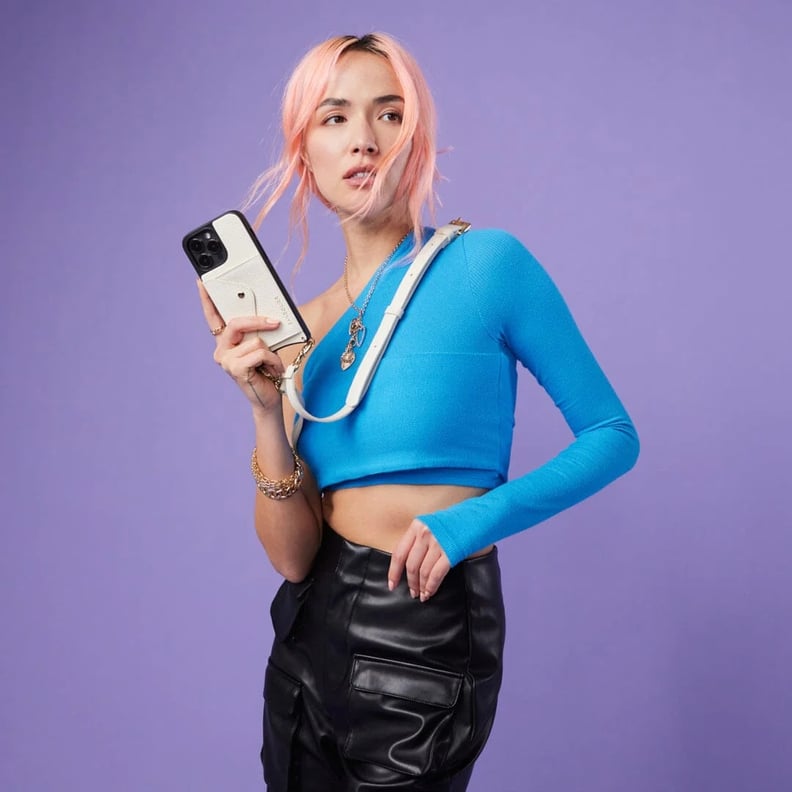 Useful Crossbody Phone Bag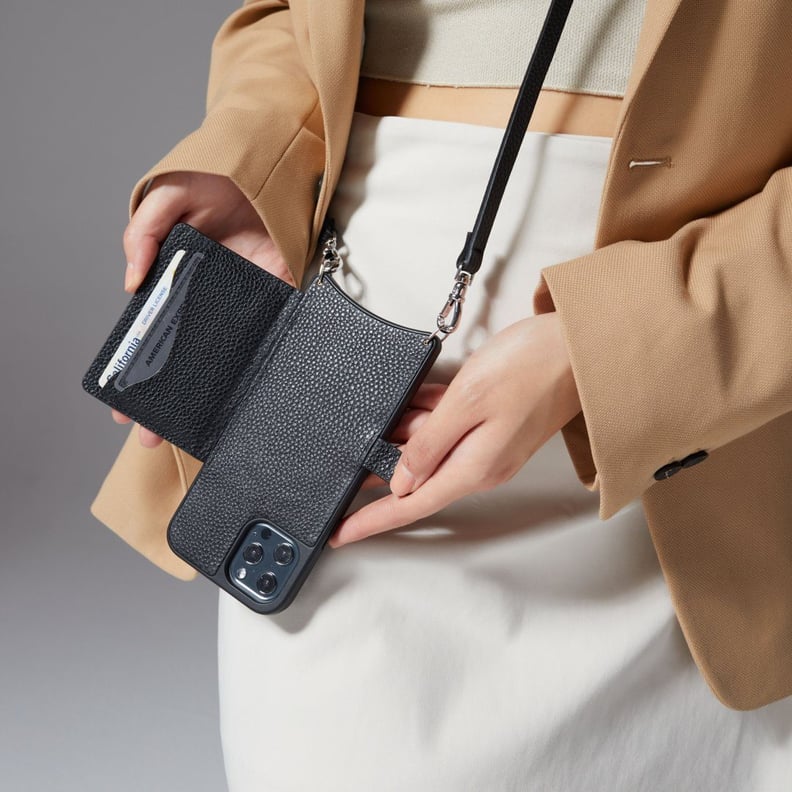 Charging Crossbody Phone Bag
Bandolier Mila Wireless Charging Crossbody ($118)
If you can't leave home without a portable charger, you need this crossbody bag in your life. It's equipped with a built-in wireless charging portal, so you can keep your phone battery fully charged on the go — and look totally stylish, too.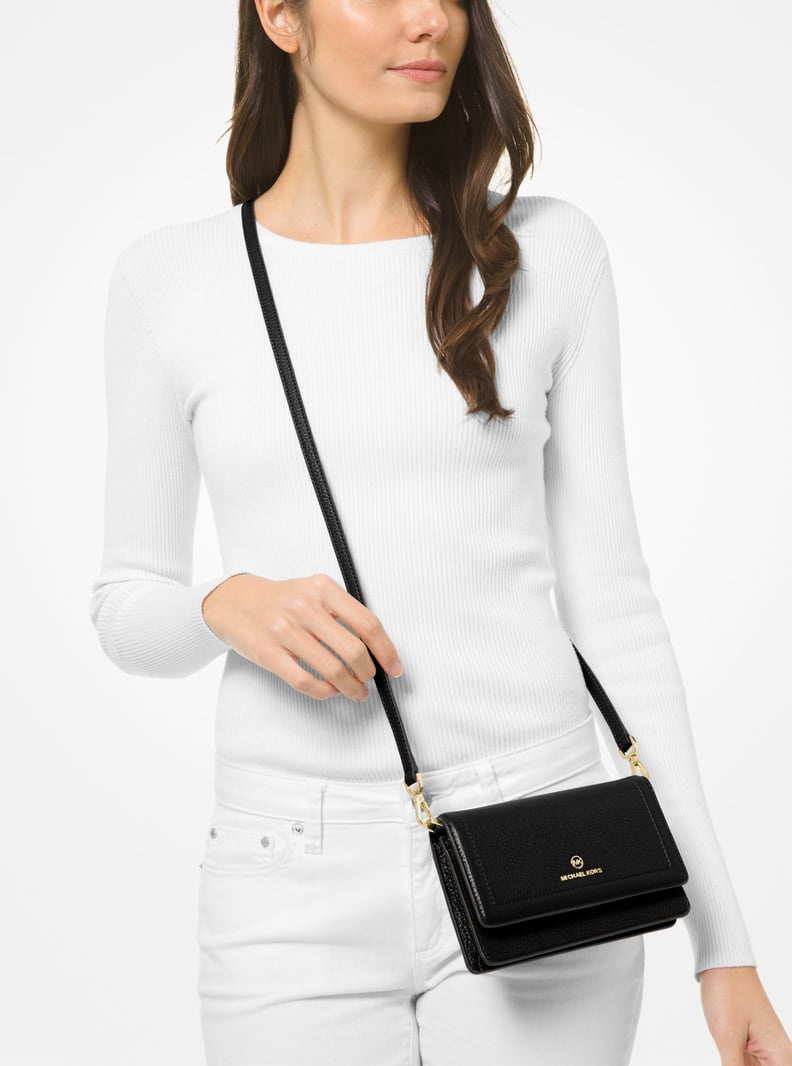 Secure Crossbody Phone Bag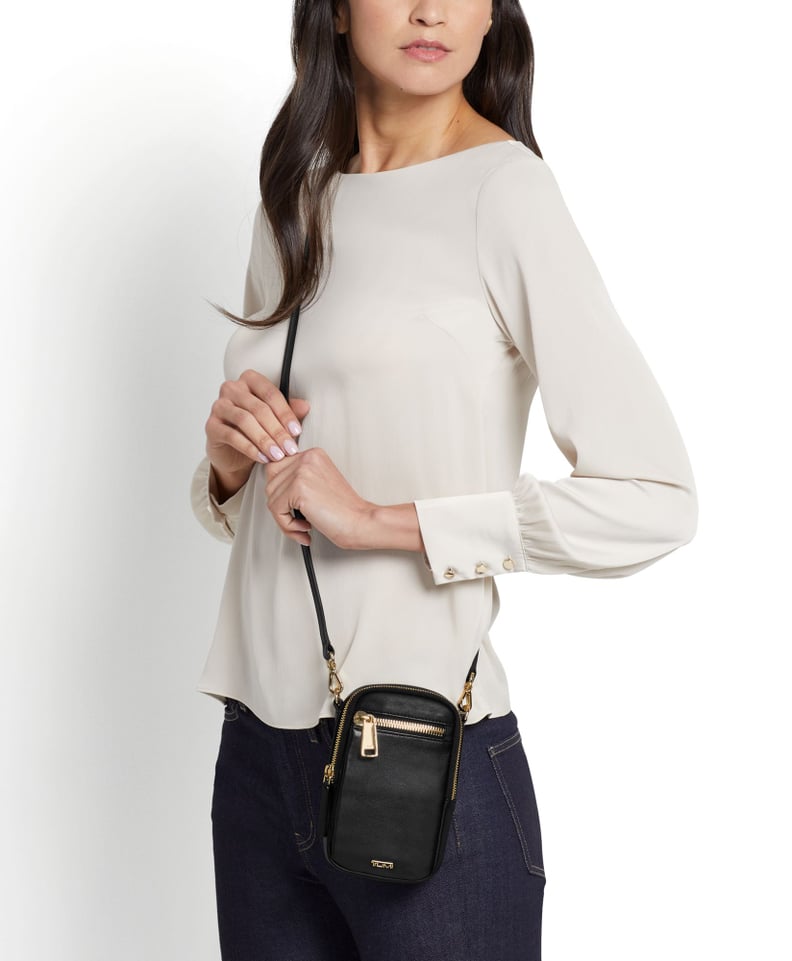 Travel Crossbody Phone Bag
Tumi Katy Crossbody Leather Voyageur ($225)
If you're traveling, a crossbody phone case wallet is a great investment accessory because it combines several essential styles into one. We appreciate the look and design of this bag in particular. The zip pocket ensures your valuables will be more secure, and it also has interior card slots, so it can hold everything you need.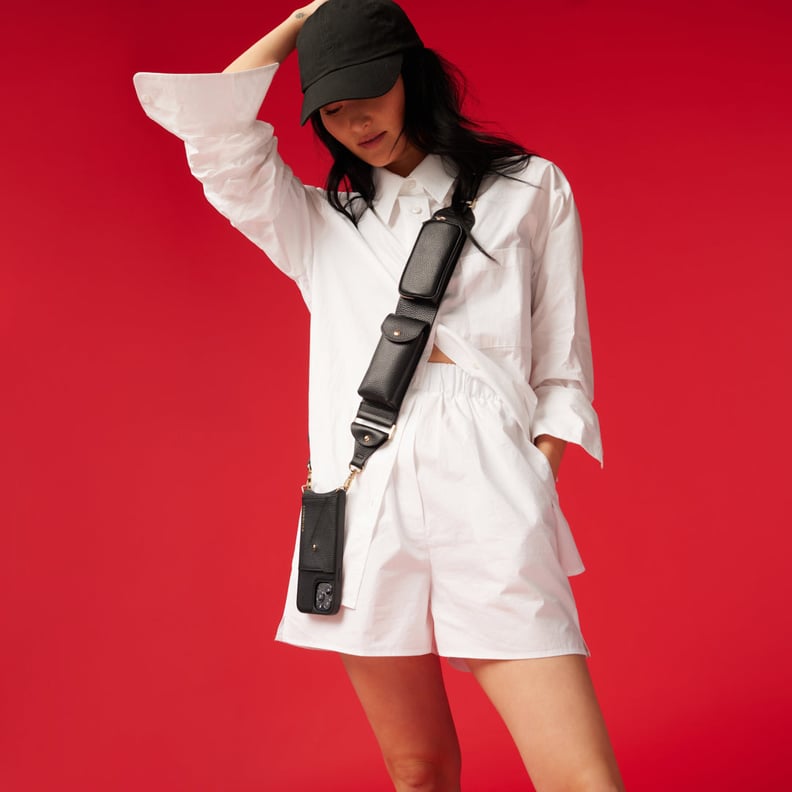 Crossbody Phone Bag With Pockets
Bandolier Billie Utility Crossbody With Case ($228)
This bag has plenty of pockets, which we sincerely appreciate. The crossbody phone purse comes in a variety of shades and materials — including white, black, tan leather, and black nylon — so you can pick the look that best suits your style.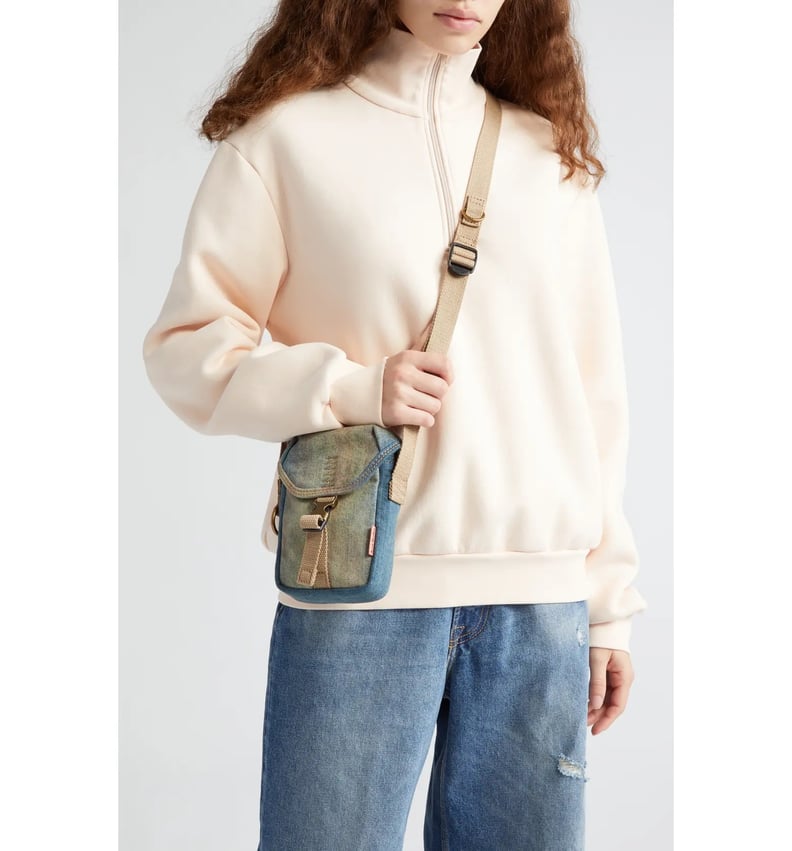 Denim Crossbody Phone Bag
Acne Studios Adyen Post Penicillin Denim Phone Crossbody Bag ($230)
There are very few products from Acne Studios we don't like, but this convenient crossbody phone pouch is currently at the top of our shopping wishlist. The compact accessory is designed with a utilitarian strap for ease, so you can navigate any situation in style.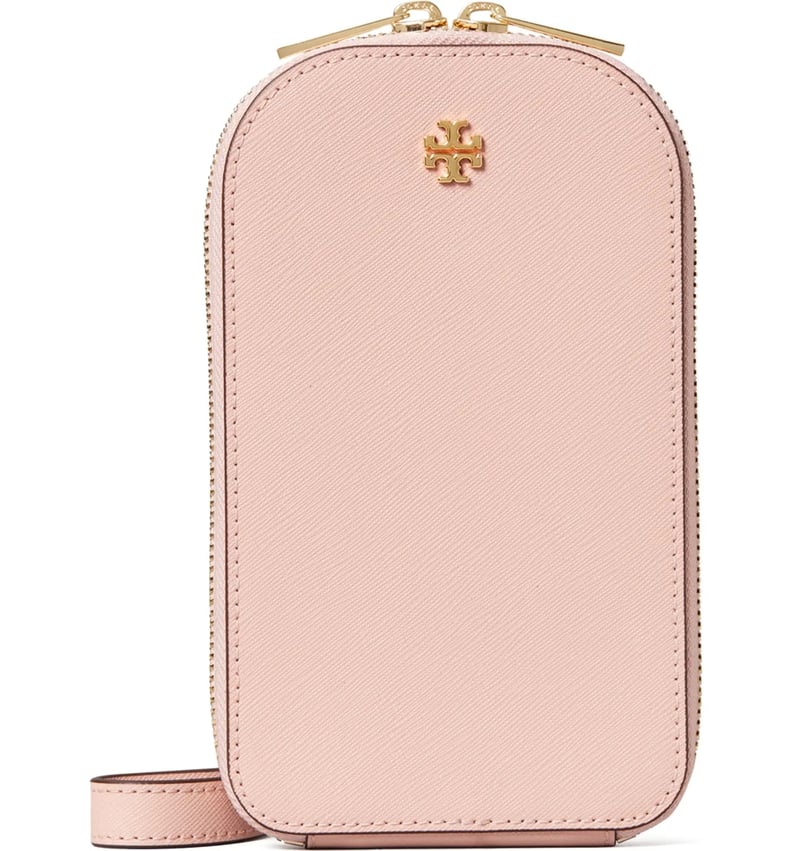 Elegant Crossbody Phone Bag
Tory Burch Emerson Leather Phone Crossbody Bag ($298)
This Tory Burch pouch is elegant and great for all seasons. We love that you can wear it as a classic crossbody phone purse or simply have it draped around your neck for a more accessible style. Best of all, the zippered compartment will help your items stay secure.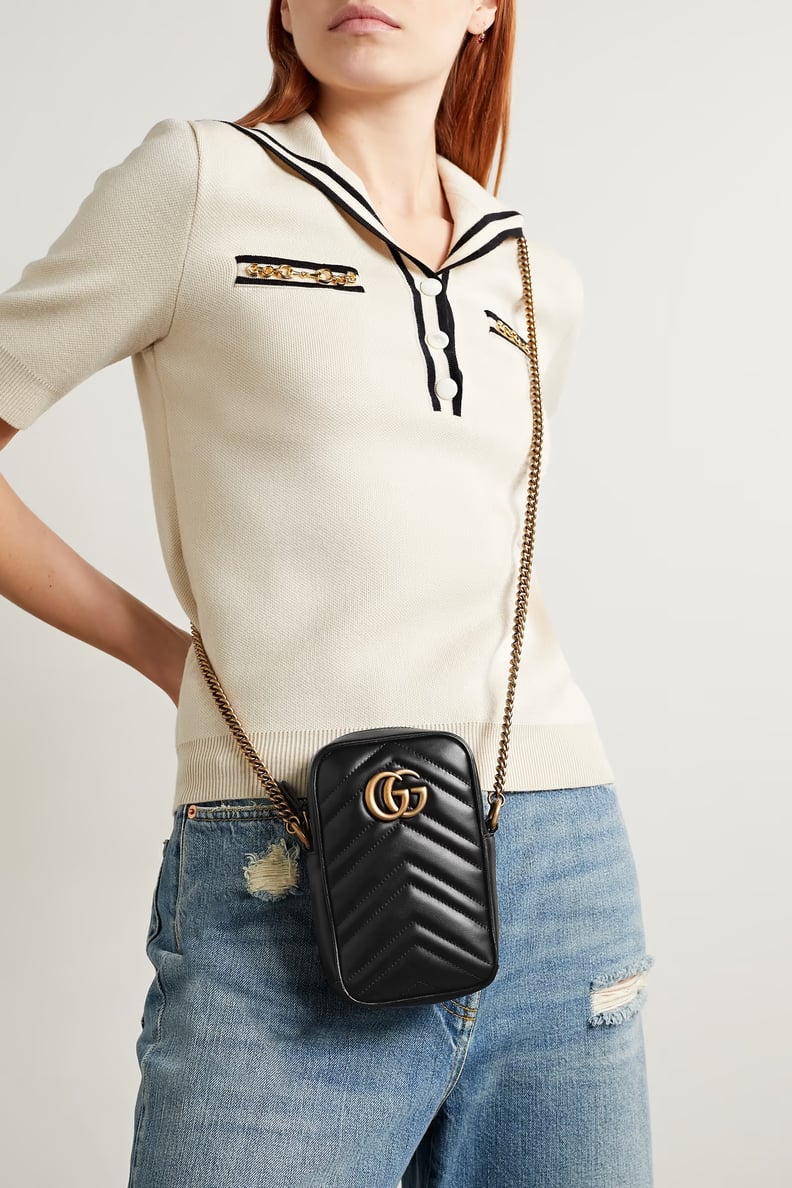 Leather Quilted Crossbody Phone Bag
Gucci GG Marmont Mini Quilted-Leather Pouch ($930)
Feeling fancy? Go with this Gucci bag. It's accented with the timeless Gucci logo, and has a quilted heart design at the back. Consider it the ultimate essential in minimalist luxury.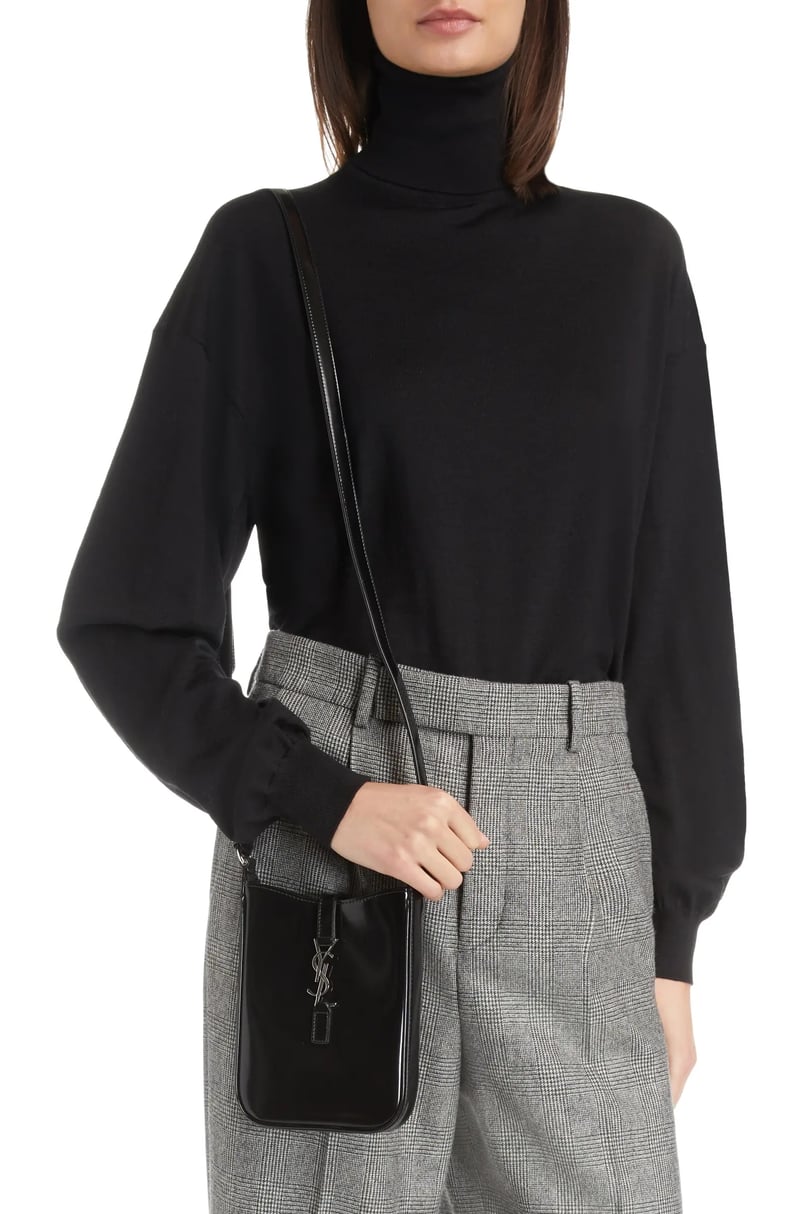 Designer Crossbody Phone Bag
Saint Laurent Mini Le 5 à 7 Patent Leather Phone Crossbody Bag ($1,690)
This patent leather pouch has a thoughtful interior design for storing all of your daily essentials, plus a small clasp at the top to ensure security. The logo hardware offers a signature brand element recognizable by fashion lovers everywhere.