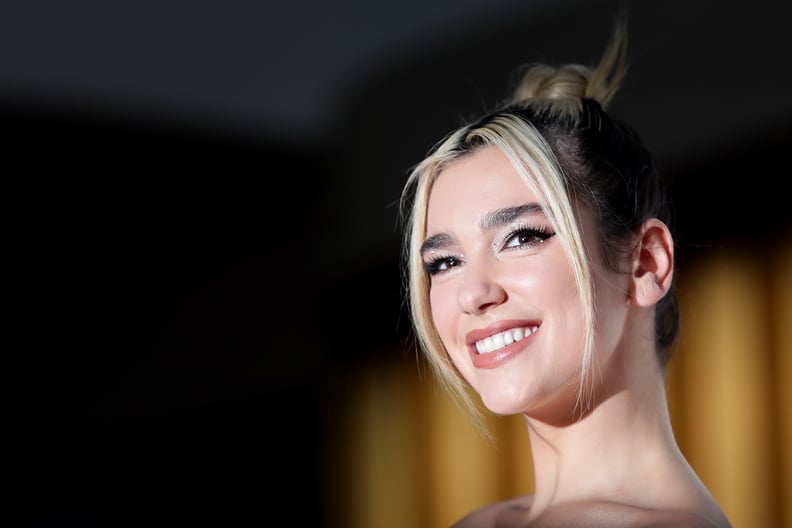 Getty/Jamie McCarthy
Getty/Jamie McCarthy
While celebrities like Halle Bailey, plus the street style stars of Paris are embracing spring fashion trends, Dua Lipa is staying cozy in a red fuzzy suit on a private plane ride. While on tour for her "Future Nostalgia" album, the "Levitating" singer posed in a faux fur jacket and pants set that immediately brings Elmo to mind. Captioning the post with, "🪢🪢🪢soft 2 the touch 🪢🪢🪢," the superstar brought home just how cozy the Sesame Street-inspired material feels.
Designed by Bottega Veneta, Lipa's furry outfit was accessorized with a few rings — one of them emblazoned with her hometown United Kingdom flag — as well as a black shoulder bag trimmed with blue faux fur. Finished with yellow retro-inspired Tom Ford sunglasses and black tall heeled, metal-tipped boots from Calvin Klein, Lipa's look was a fun take on winter dressing, proving that it's possible to be both comfortable and playful.
Lipa's second album tour has taken her around the United States, with fashionable stops in New York City, Miami, Florida, and Nashville, Tennessee. Her stylist Lorenzo Posocco knows just the outfits to get her noticed, having pulled a neon green Balenciaga and custom Mugler catsuit for a couple performances.
Her tour outfits are just as eye-catching as her going-out looks. The singer has previously shown a penchant for bold flourishes like front-cutout pants and a Y2K-inspired butterfly outfit that felt like a sartorial tribute to Mariah Carey.
Scroll on for Lipa's fuzzy look, and for a snippet of her tour in New York City.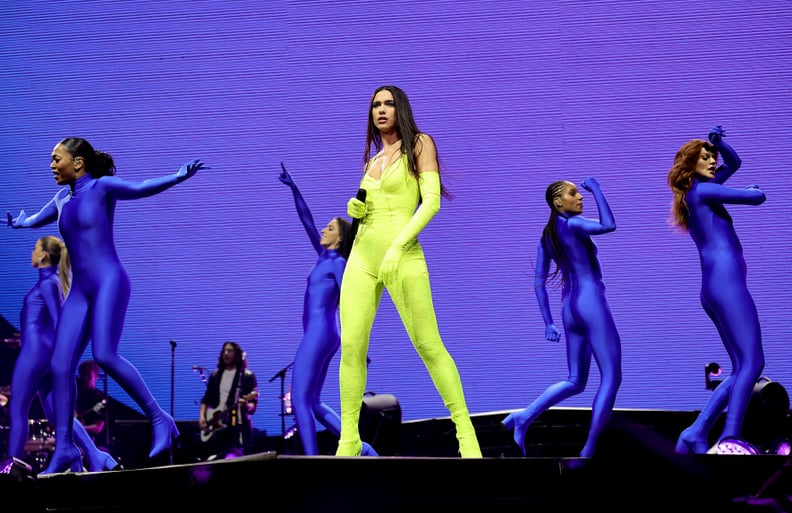 Dua Lipa Performs During the Future Nostalgia Tour in New York City