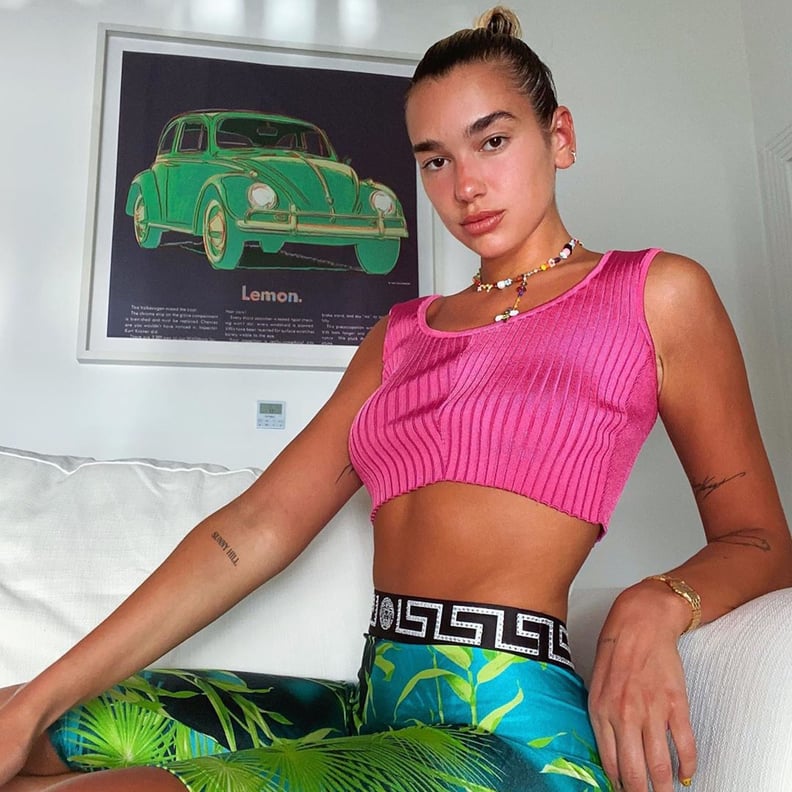 Every editorial product is independently selected by our editors. If you buy something through our links, we may earn commission.
Dua Lipa has impressed us all with her cozy-meets-cool stay-home style, lounging in everything from checkered crochet shorts to a Care Bear bikini. But now she has pulled out biker shorts in the signature Versace jungle print Jennifer Lopez made famous at the Grammys in 2000. So famous, in fact, that Donatella Versace brought it back in brand-new iterations, revealed at the Spring/Summer 2020 runway show in Milan. J Lo went on to wear the splashy palm-print pattern on the street in March, and now here's Dua, showing us how to get the look while sheltering in place.
Clearly, the Versace jungle print does, in fact, work for all spaces and all seasons. If you're a big fan, you can make the splurge and invest in Dua's exact shorts for $275, but we've got to be honest and say Dua's eccentric, colorful outfits have been inspiring us to get more playful — and now we kind of want a pair of printed bike shorts, too (even if they aren't the designer version). We shopped out some psychedelic styles you can feel free to style with a ribbed crop top and beaded jewelry, as Dua did, or with an oversize hoodie and sneakers for a walk in the park.
Dua Lipa Wearing a Pink Ribbed Crop Top and Versace Jungle-Print Bike Shorts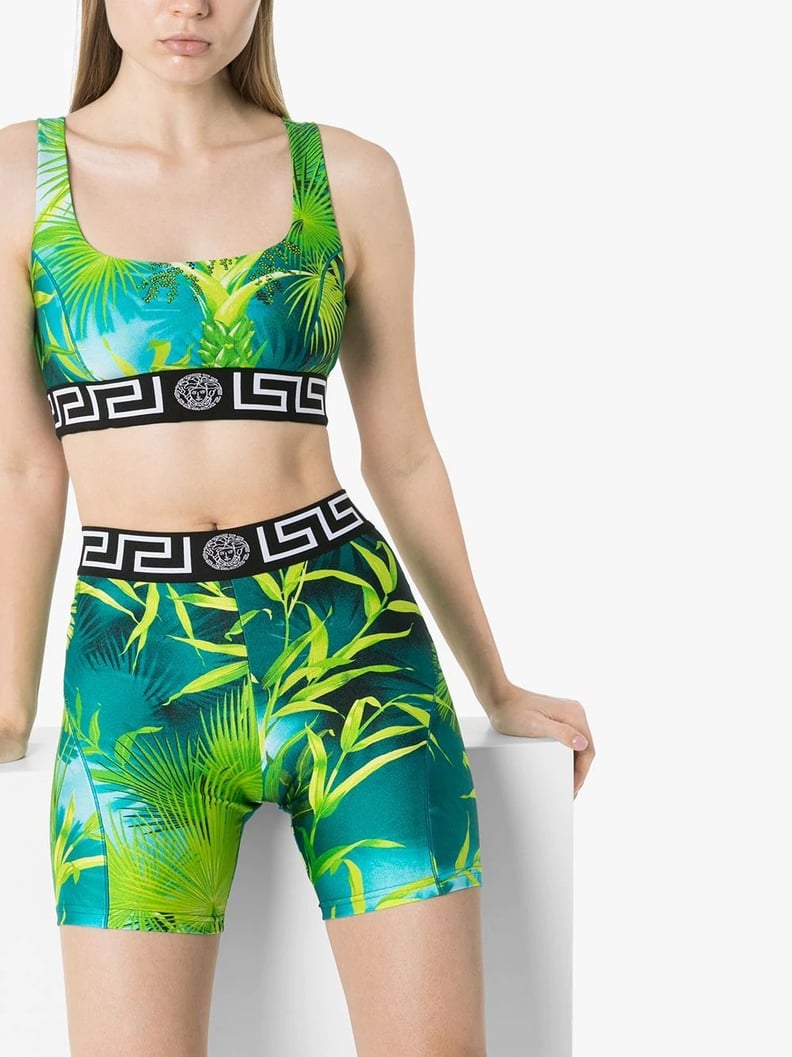 Dua's Exact Versace Jungle-Print Bike Shorts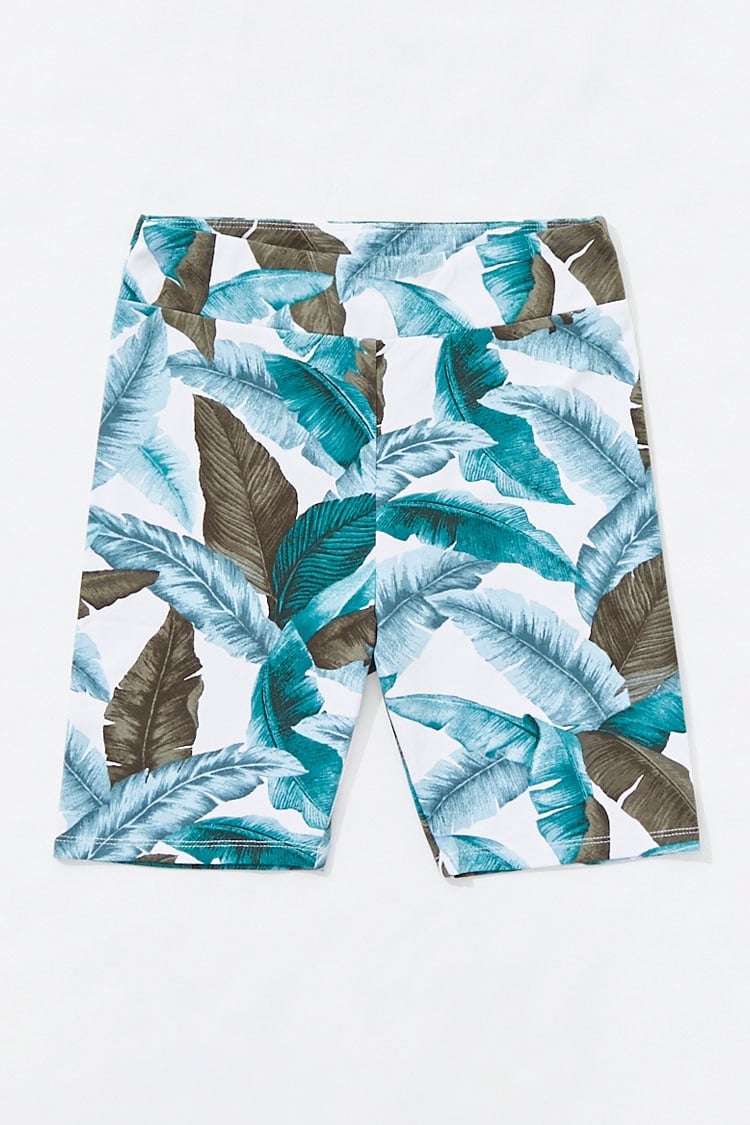 Forever 21 Tropical Print Biker Shorts
AE Highest-Waist Zebra Wide Waistband Bike Short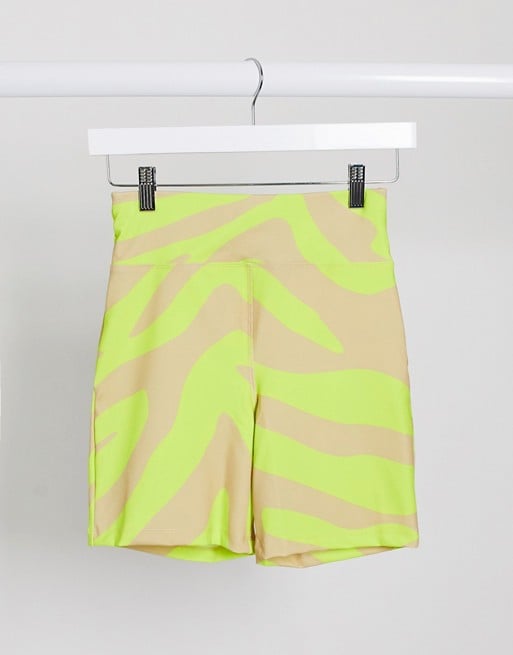 ASOS 4505 Booty Legging Short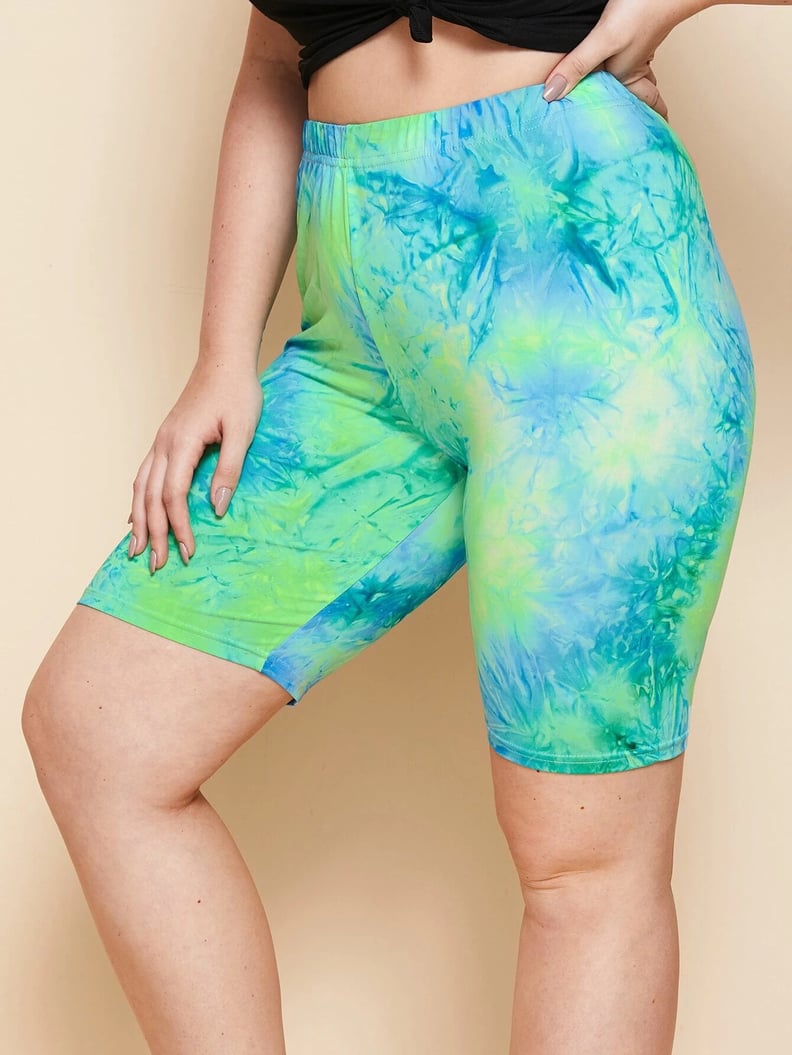 Shein Tie Dye Biker Shorts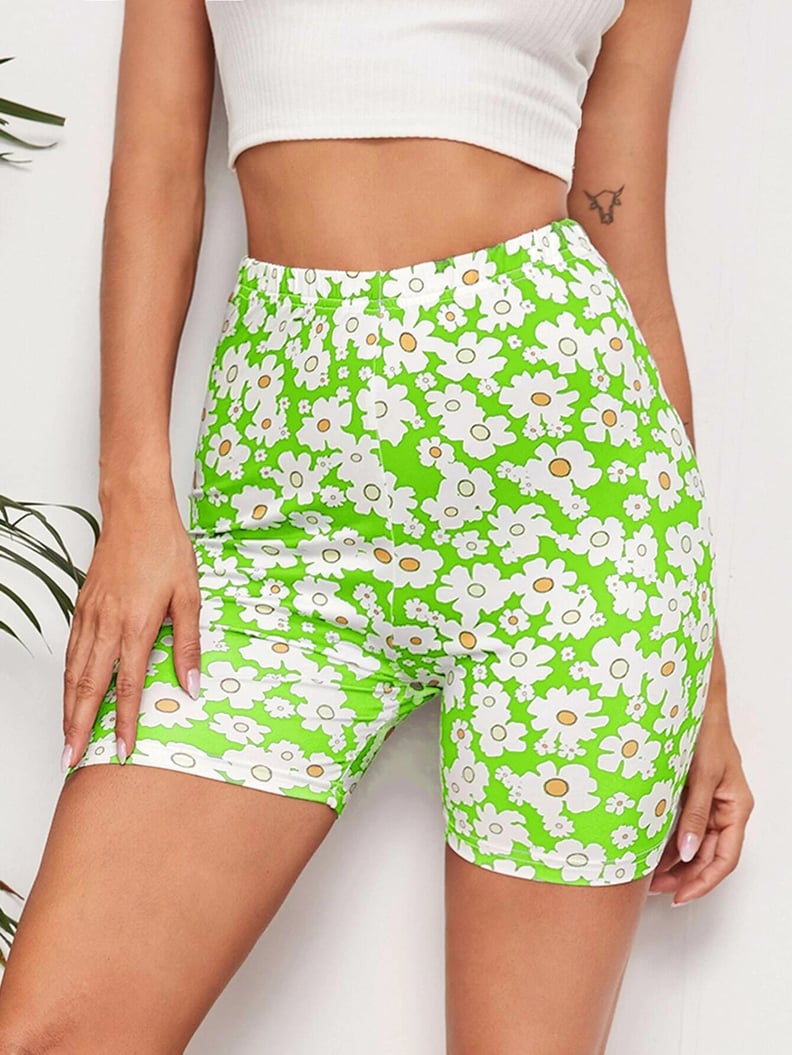 Shein Allover Floral Biker Shorts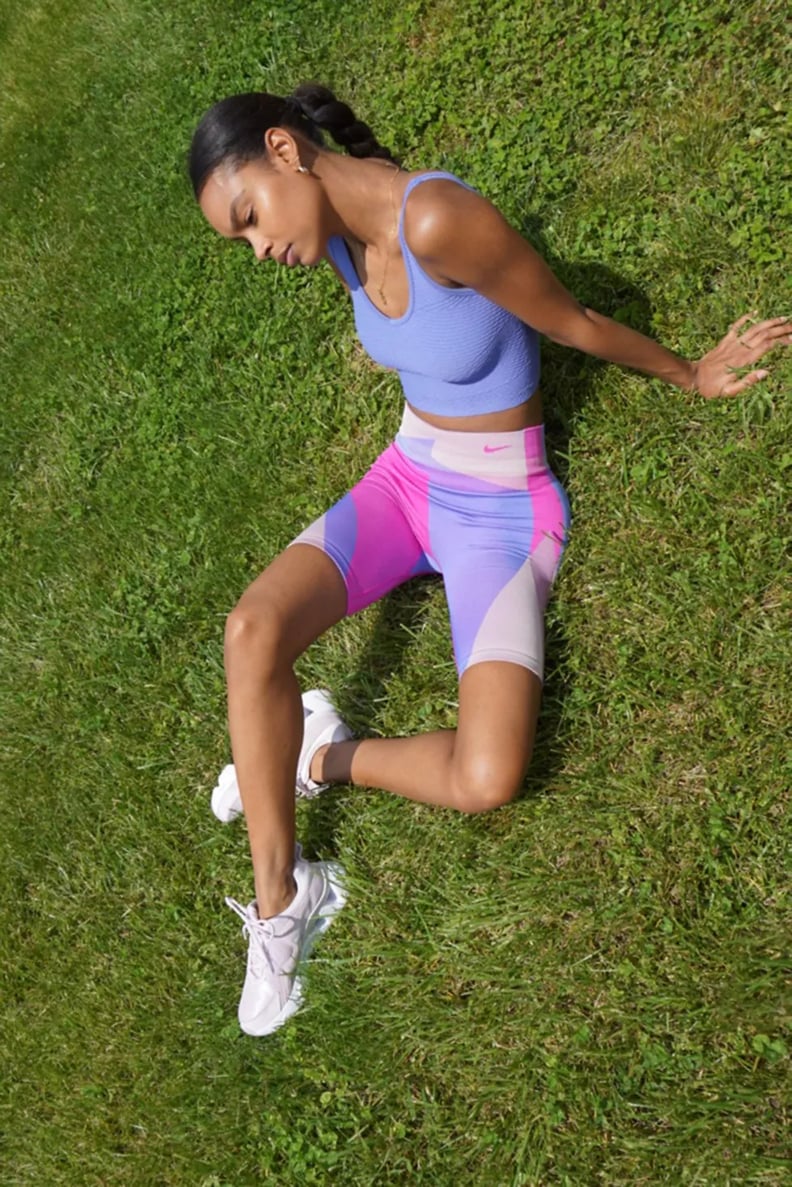 Nike Sportswear Icon Clash Bike Short