Dua Lipa pulled out all the stops for her performance at the 2021 Grammys, stunning in not one, not two, but three head-to-toe custom pink outfits, courtesy of Versace. She first stepped on stage Sunday evening in a glittery magenta gown draped over a matching sequined bra top to perform "Levitating" with DaBaby, and that look alone was a winner. With eye makeup, nails, and even her mic matching the Barbie-pink shade, she certainly committed to the concept.
Then, midperformance, she swapped the robe-like dress for an oversize lilac blazer with — you guessed it — flashy magenta boots to match. "Making this blazer was no easy feat, and to be honest every outfit was so carefully and beautifully worked on," Dua shared on her Instagram on Tuesday, crediting her stylist Lorenzo Posocco for the glamorous looks. She also offered a glimpse of the arduous process behind making the blazer, with involved each tiny sequin being individually attached to the jacket. "People only see the final product but I see the process," the singer added.
For Dua's big grand finale, as she transitioned into her solo "Don't Start Now" performance, she casually threw off the blazer to reveal her sexy sequined two-piece set — the perfect outfit for launching into her epic dance sequence. The singer, who was nominated for six Grammys this year, kept the pink theme going all night, starting off the evening in an ethereal Versace butterfly gown that truly sparkled from every angle. Ahead, check out Dua looking like the pop queen she is in her gorgeous Grammys performance looks.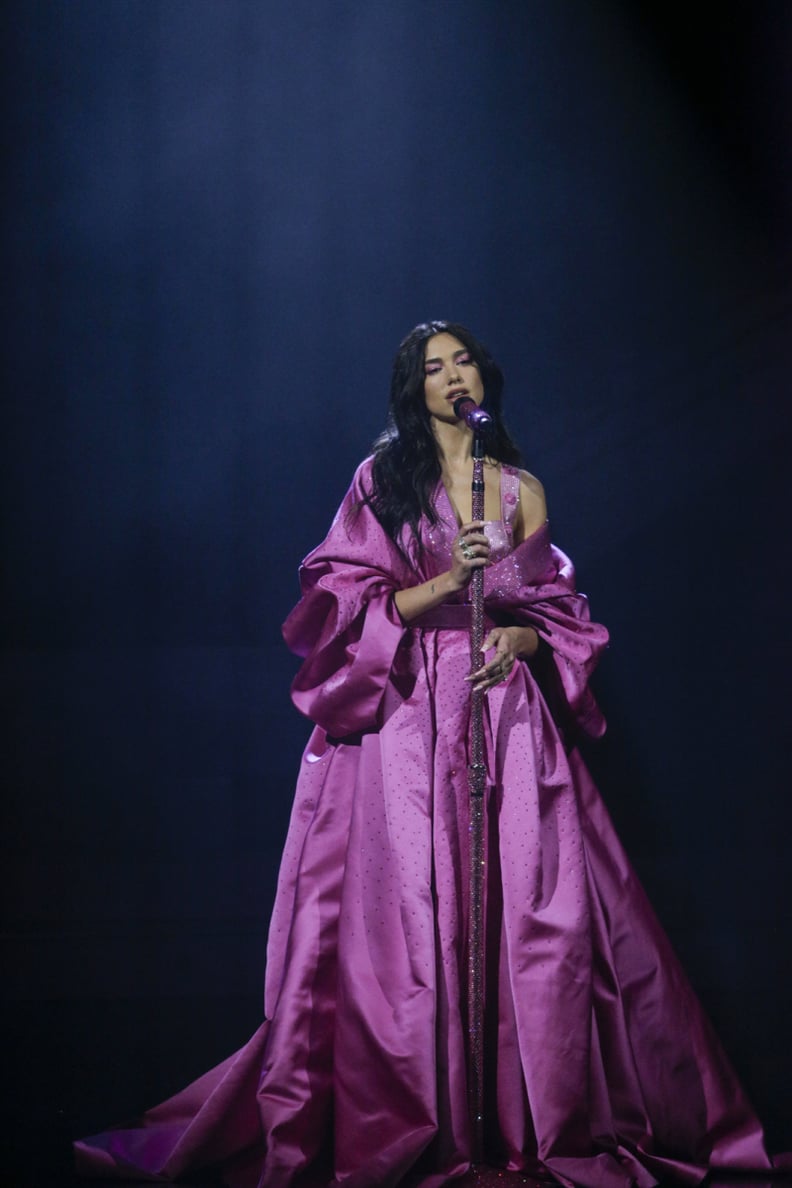 Dua Lipa's Pink Gown at the 2021 Grammys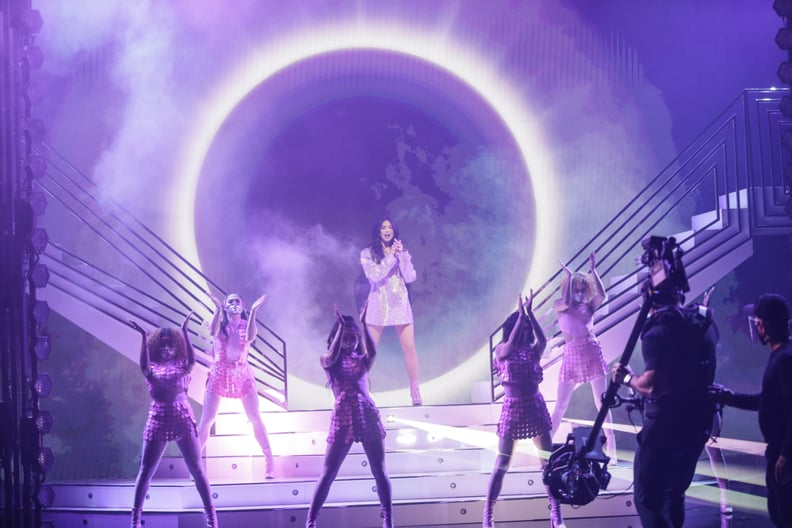 Dua Lipa's Sequined Blazer at the 2021 Grammys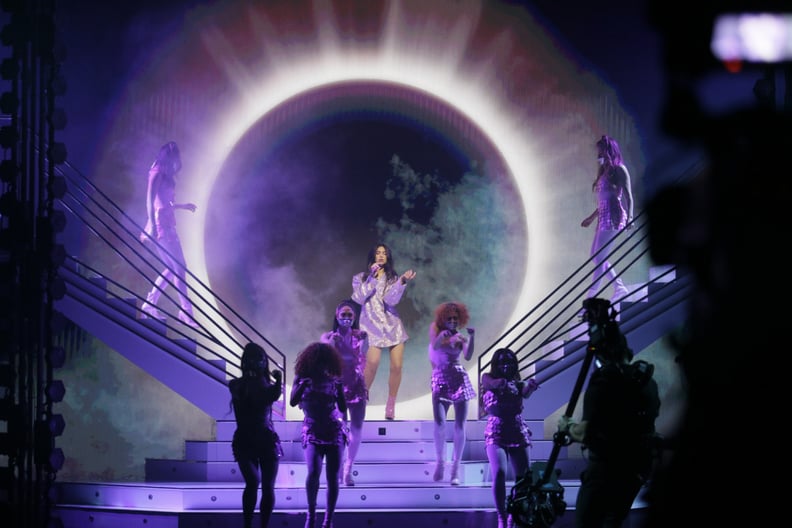 Dua Lipa Performs "Levitating" and "Don't Start Now" at the 2021 Grammys