This Boyfriend Button-Up Shirt Is So Versatile, I Can't Stop Wearing It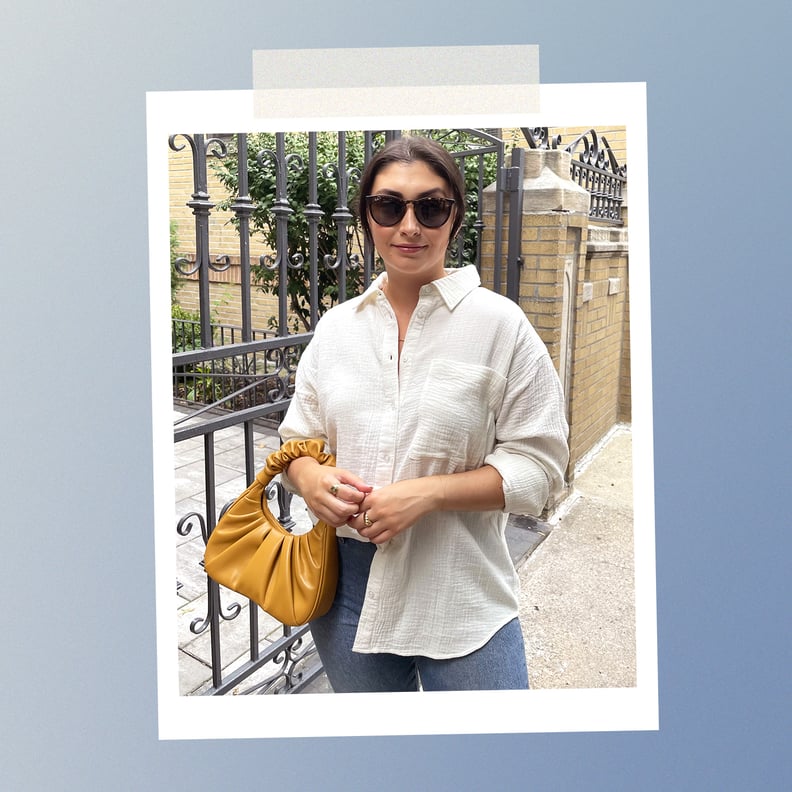 POPSUGAR Photography | Jessica Harrington
Photo Illustration: Victoria Pedlar
POPSUGAR Photography | Jessica Harrington
Photo Illustration: Victoria Pedlar
As POPSUGAR editors, we independently select and write about stuff we love and think you'll like too. If you buy a product we have recommended, we may receive affiliate commission, which in turn supports our work.
I'm a firm believer that every closet needs a good button-up shirt — preferably slightly oversize, preferably in the color white (but to each their own). I had been on the hunt for a new one for a while when I stumbled upon the Echo Double Gauze Boyfriend Shirt ($79), and ever since it arrived, I can't stop wearing it.
This is my first piece from Echo, a New York City-based brand that started in the 1920s as a scarf company. Now, the brand carries much more, with a full line of accessories, home items, loungewear, and beachwear. Though the Double Gauze Boyfriend Shirt technically falls into the resort/beachwear category, it's truly something you can wear year-round. Ahead, I go into more detail on why I think the Echo Double Gauze Boyfriend Shirt is worth a buy.
What I Like About the Echo Double Gauze Boyfriend Shirt
The Echo Double Gauze Boyfriend Shirt comes in six colors: Rosewater, a pale pink; Sienna, a rusty red; Infinity Blue, a deep ocean-blue; Cream, a true off-white; Black, self-explanatory; and Beach Glass, a pale aqua. I opted for the Cream shirt because my wardrobe color palette is very minimal and I wanted a basic item that I'd be able to wear again and again. This button-down is made from a super-soft, 100 percent cotton double gauze material that is thick but feels really light and airy — not the least bit scratchy. It also features a sunglasses pocket on the front and sleeves that can be easily rolled up.
What I really love about this shirt is how versatile it is. You can wear it as a beach cover-up, fully buttoned as a classic shirt, layered under a sweater, or tied to make it cropped — the possibilities are truly endless.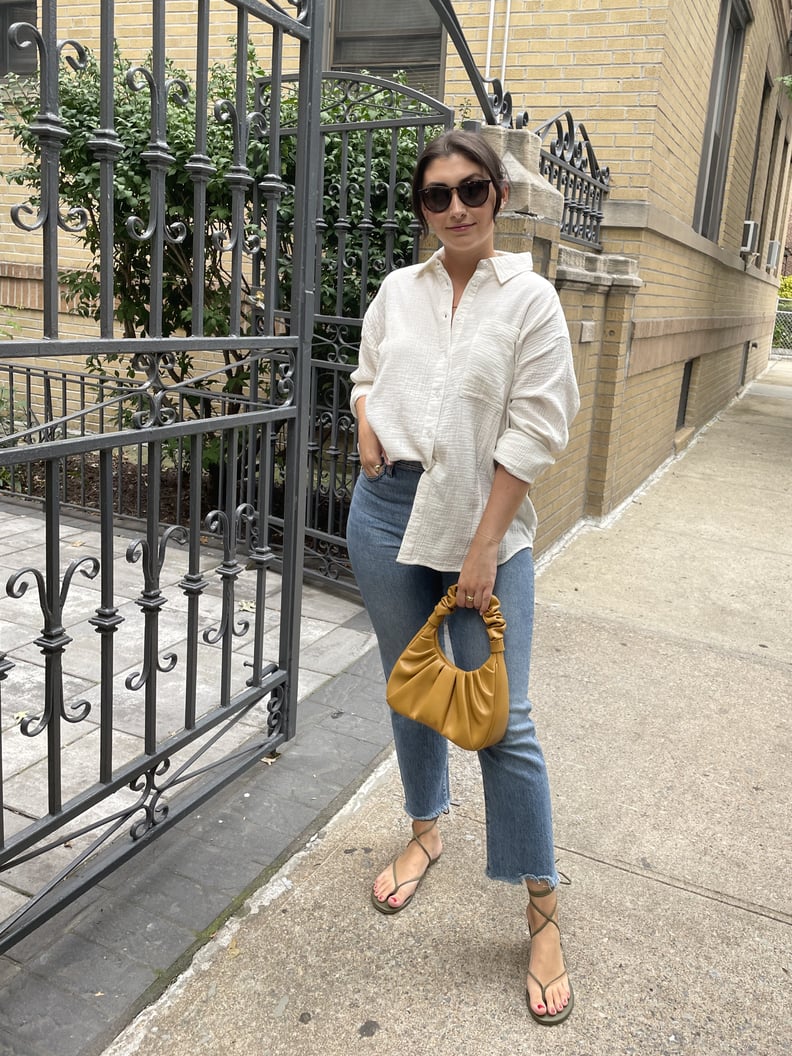 What's Worth Noting About the Echo Double Gauze Boyfriend Shirt
It's worth noting that the Echo Double Gauze Boyfriend Shirt is $79, making it on the pricer side. However, the quality of the shirt is absolutely worth it. The sizes are also limited in some colors, ranging from small to large. I went with the medium size, but if you want a truly oversize fit, consider ordering a size up.
Who the Echo Double Gauze Boyfriend Shirt Is Best For
The Echo Double Gauze Boyfriend Shirt is perfect for anyone looking to build a capsule wardrobe and wanting to add timeless, staple pieces to their closet.
Additional Details:
It comes in six colors.
It comes in sizes small to large.
It's made from 100 percent cotton.
Rating:★★★★★