Eva Chen's Must Haves: From H&M Kids' Tees to a $12 Sleeping Mask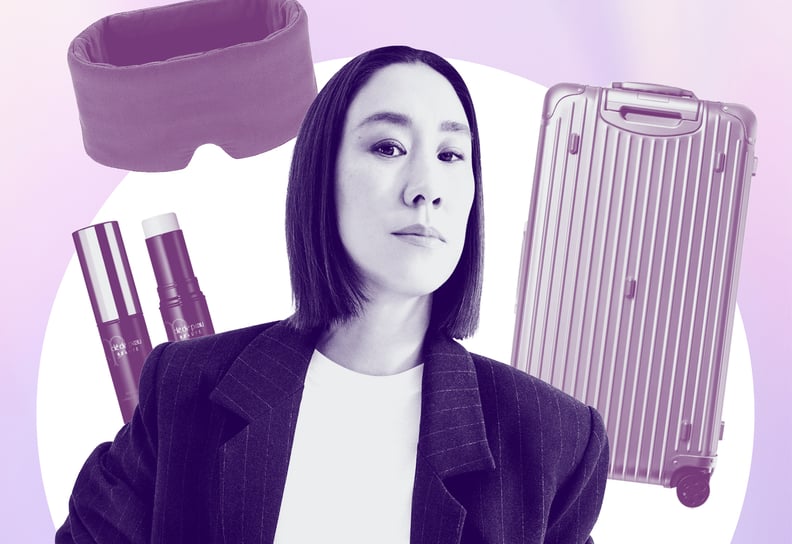 Celebrity Image: Courtesy of Franck Malthiery
As POPSUGAR editors, we independently select and write about stuff we love and think you'll like too. If you buy a product we have recommended, we may receive affiliate commission, which in turn supports our work.
Eva Chen is undoubtedly one of the fashion industry's most respected journalists and global forces. After a life-changing internship in Harper's Bazaar's features and beauty divisions, she pivoted from her initial plans to be a doctor, choosing to work in media instead. Decades later, she boasts an accomplished résumé of prominent roles, including editor-in-chief of Lucky Magazine and beauty and health director at Teen Vogue. Chen now serves as the head of Instagram's Fashion Partnerships team, all while sharing content with her day-to-day life with over 2.5 million followers on the platform — including the popular #EvaChenpose detail shot she coined by taking pictures of her covetable accessories during car rides. Apart from the many roles she effortlessly conquers, the 42-year-old is a proud mother of three, which has inspired a slew of children's books, including Juno Valentine, as well as her latest venture — a kids collection with H&M.
The collaboration gives us another glimpse at Chen's '90s-inspired fashion sense (think high-waisted denim and power suits), while creating eco-friendly and timeless pieces children will enjoy. "I wanted to create a collection that was at the crossroads of sustainability and style and also be something that was really accessible to families all across the US," she tells POPSUGAR. "I have three kids, and I have a lot of my friends with kids, and the best moment for us was always sending each other hand-me-downs. And so, that kind of sense of circularity and style is really at the heart of this collection."
"I wanted to create a collection that was at the crossroads of sustainability and style and also be something that was really accessible to families all across the US."
The collection oozes personality with fashion-forward pieces ranging from denim-on-denim to cozy striped sweaters made of recycled materials like cotton and lyocell. Chen says her daughter's carefree sense of style influenced the cheerful designs. "I feel like people put a lot of pressure to discover their personal style at a very early age," she says. "But having joy and discovery in fashion and not feeling like you have to be always defined by one look or style is important. And I look at my 8-year-old daughter, and she'll mix stripes with ruffles with polka dots and then wear two different-colored socks, but on purpose. She's utterly unselfconscious about it, and that really inspires me."
Ahead of the collection launch, we chatted with Chen about all the products that help her master everyday life — from her favorite white tee to a facial-toning kit. Keep reading to see her picks and shop the Eva Chen x H&M collection online and in select stores now.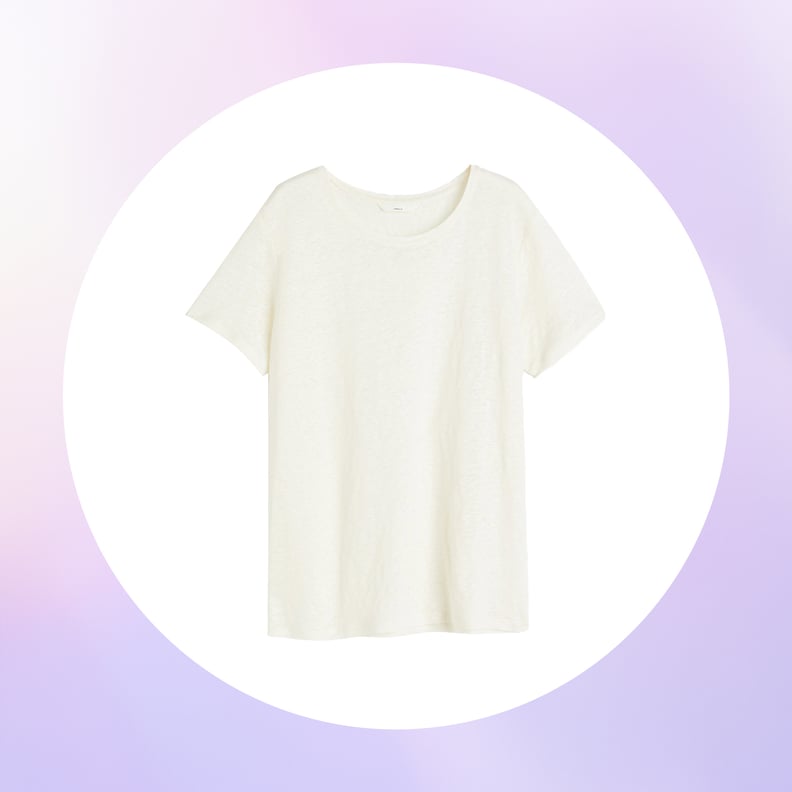 Eva Chen's Affordable Must Have
In line with her classic style, Chen believes that a white T-shirt like this H&M Linen Jersey T-Shirt ($20) is an absolute wardrobe must have. You can dress it up or down for any occasion, from the office to an impromptu night out. "I think that the perfect white T-shirt takes you everywhere. You can wear it with jeans and heels, put on some necklaces, put on a red lipstick, which I don't know how to do by myself, but you know what I mean," Chen says.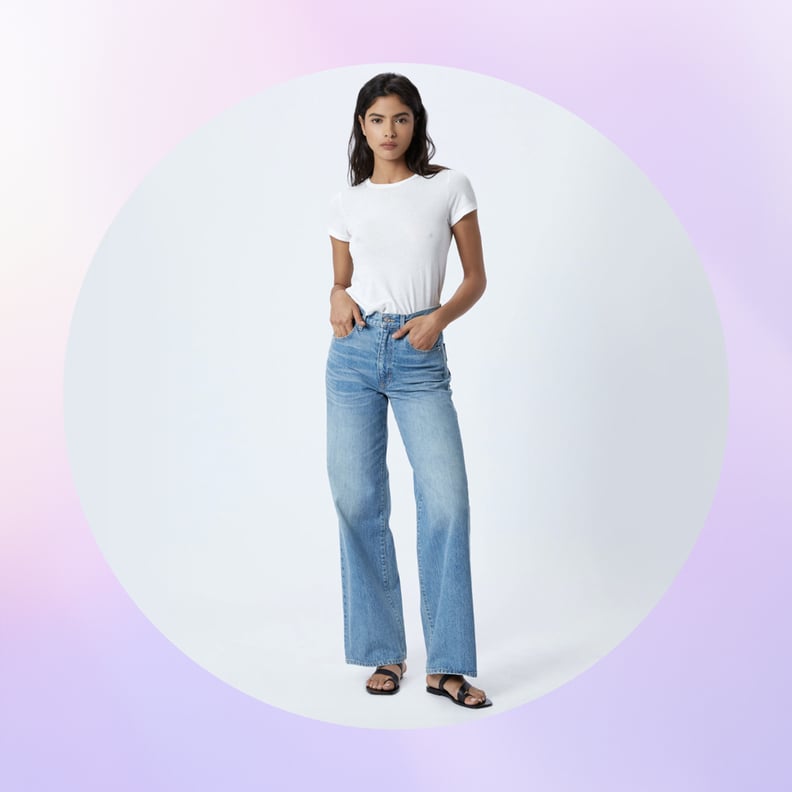 Eva Chen's Splurge-Worthy Must Have
As an avid denim wearer, Chen gravitates toward high-waisted jeans and has recently embraced the wide-leg silhouette starting with these SlvrLake Grace Sweet Thing Jeans ($319).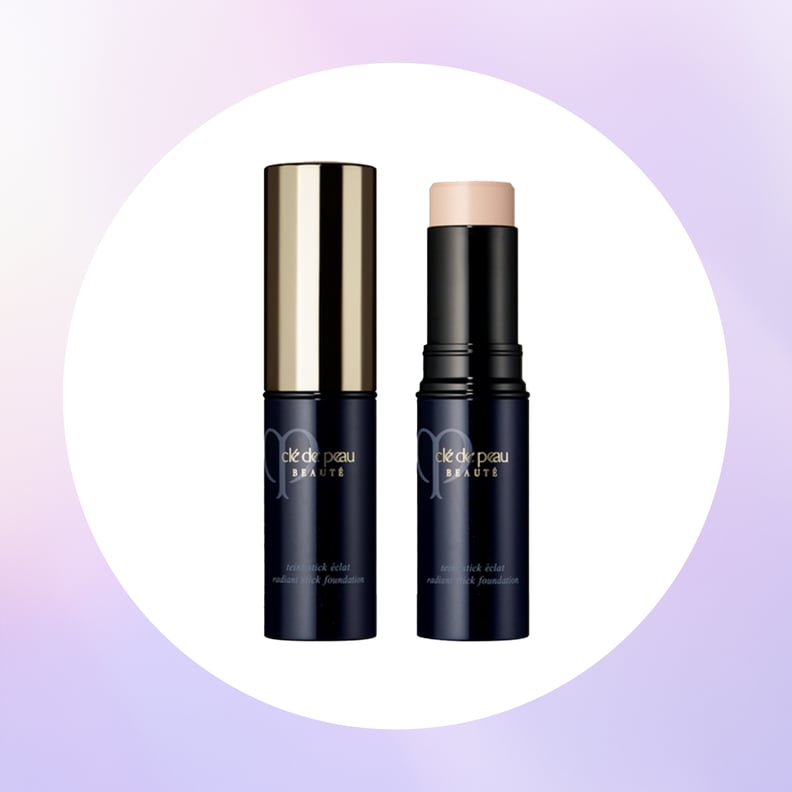 Eva Chen's Splurge-Worthy Must Have
Depending on the time of year, one of Chen's tried-and-true beauty products is the Clé de Peau Radiant Stick Foundation ($75). Doubling as an SPF, this foundation creates a lightweight, natural makeup look that lasts all-day long. "Depending on your skin tone, it can be challenging to find the perfect foundation or concealer. But this shade lasts forever," she explains.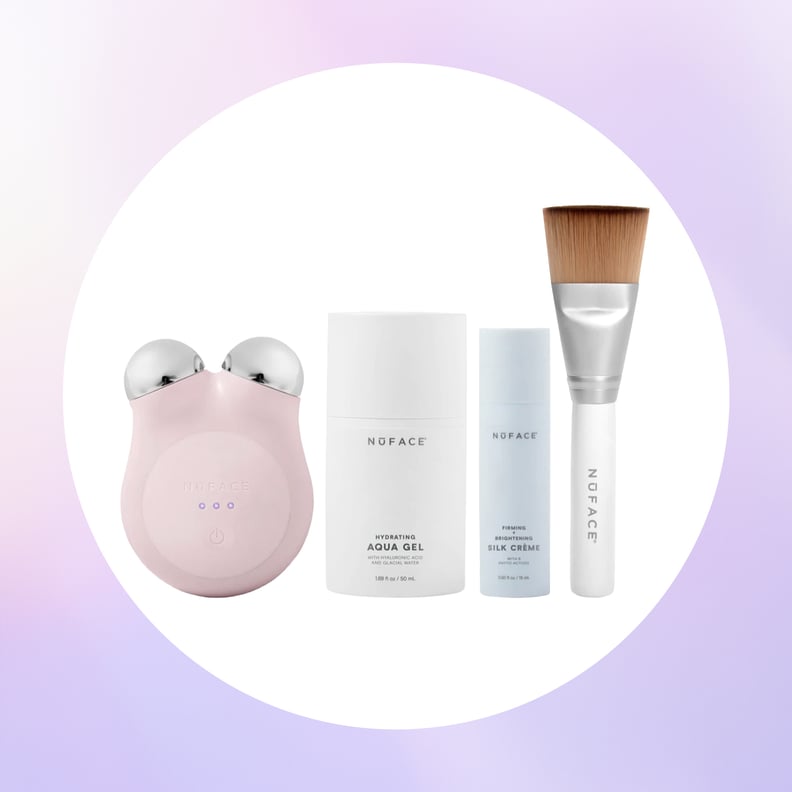 Eva Chen's Morning Routine Must Have
With this NūFace Smart Petite Facial Toning Kit ($250) that she uses twice a week, Chen is able to achieve maximum glow. As a former beauty editor, she prides herself in taking special care of her skin, and this kit includes a hydrating gel, brightening silk crème, and a toning device.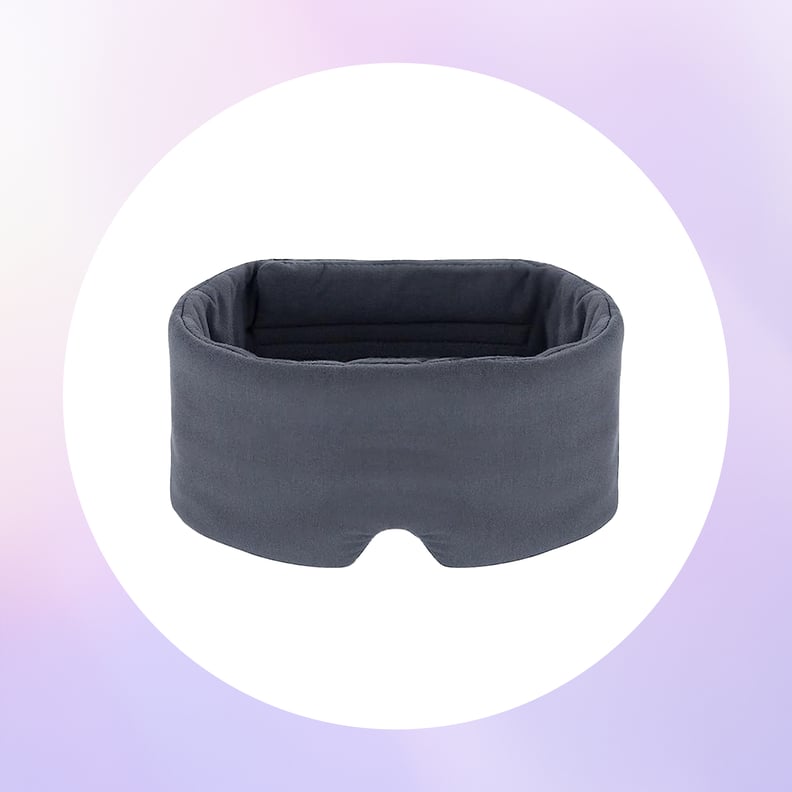 Eva Chen's Sleep Must Have
"I'm in fight or flight mode of whether I'm going to get any sleep," says Chen — hence why the Mavogel Sleep Mask ($12, originally $22) comes in handy. The customer-favorite mask is made from a skin-friendly, hypoallergenic cotton and comes with an adjustable strap that's perfect for light blocking while sleeping.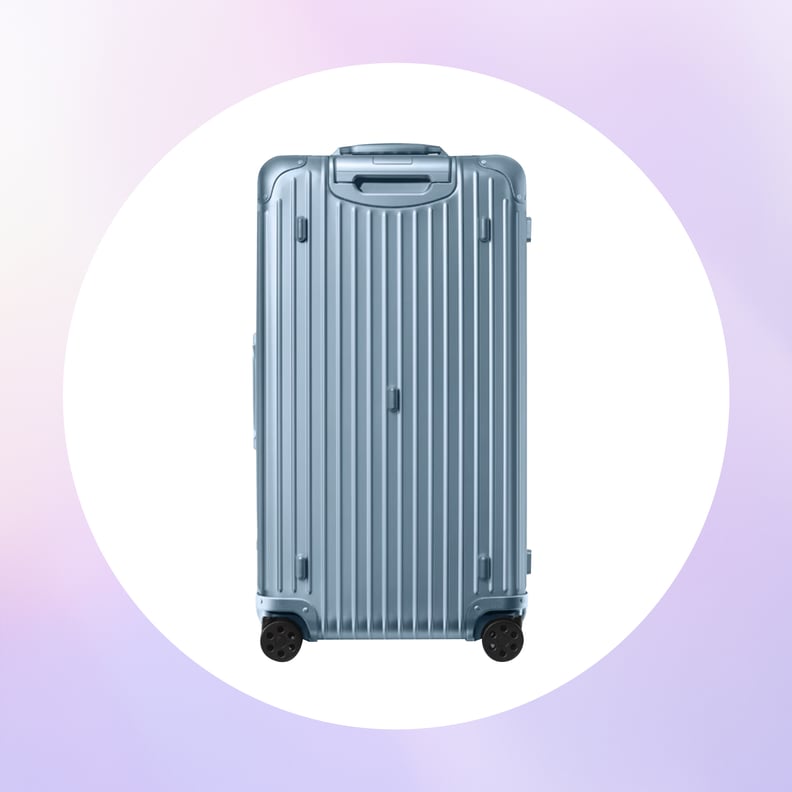 Eva Chen's Travel Must Have
As a mom of three, traveling is no easy feat, but this Rimowa Original Trunk Plus ($2,325) made from aluminum helps Chen get the job done. "Well, my tactics for luggage for travel with kids tends to be, make the older kids each carry their own wheely suitcase. I have a really big one from Rimowa that's not like the kind of flat shape that most suitcases are, but it's extremely spacious and fits a whole lot," Chen says.
Keep scrolling to see more images from the Eva Chen x H&M collection lookbook.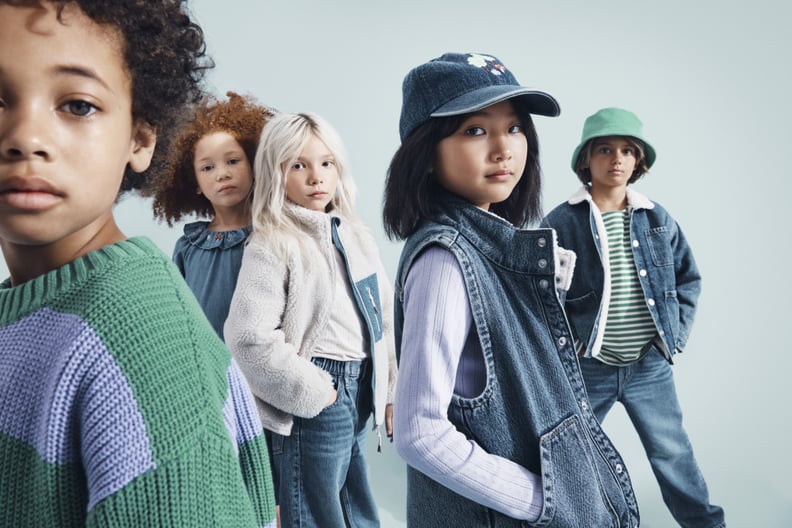 Eva Chen x H&M Collection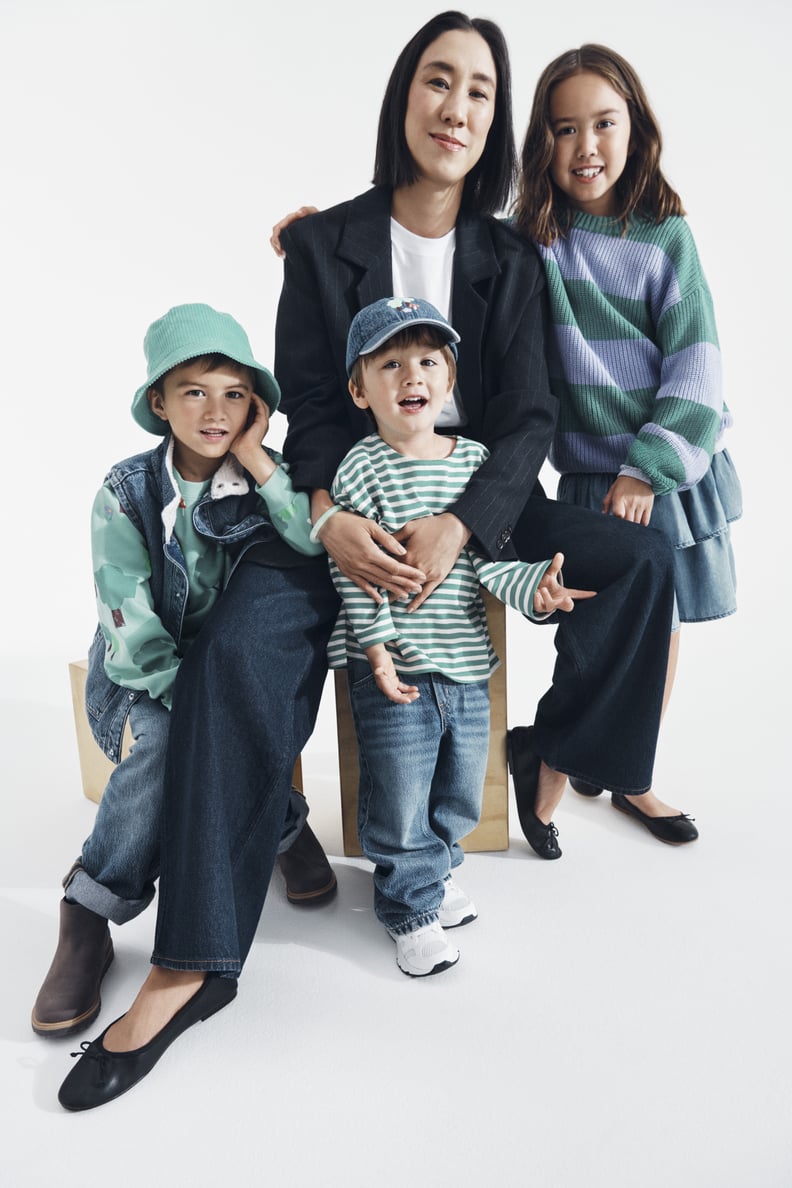 Eva Chen x H&M Collection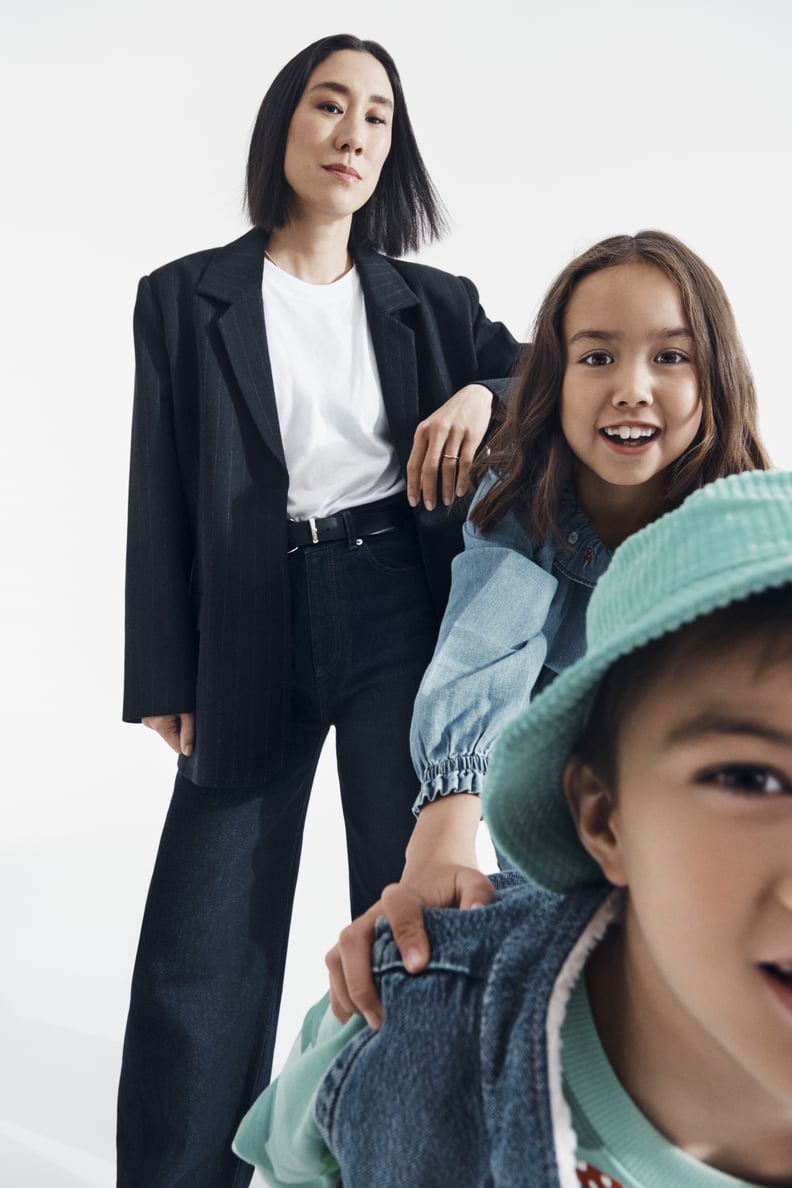 Eva Chen x H&M Collection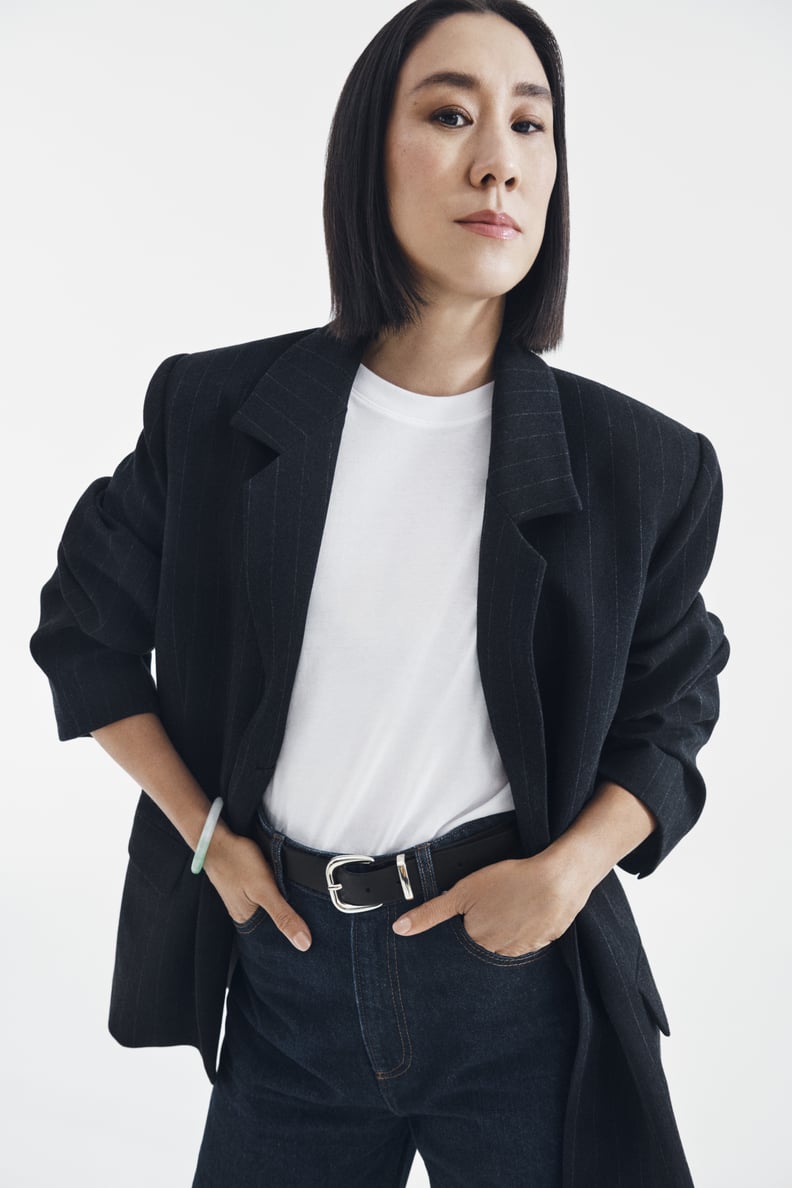 Eva Chen x H&M Collection