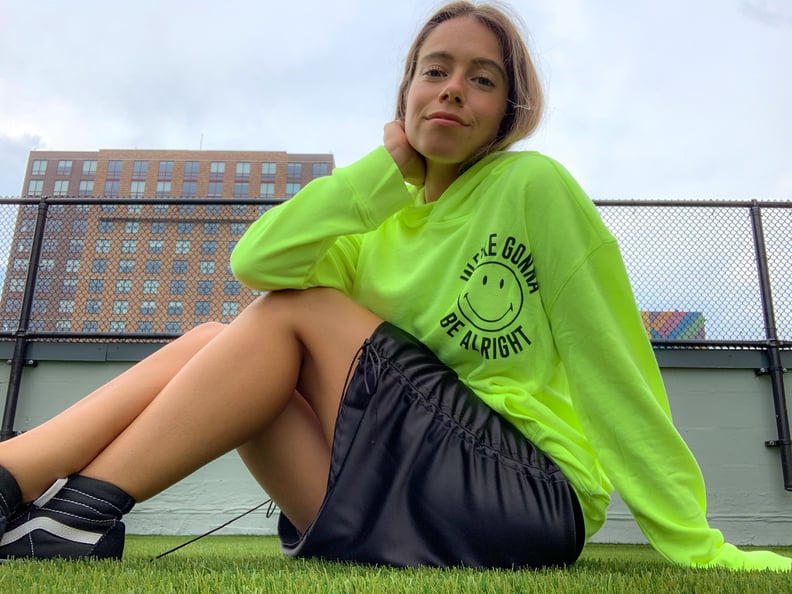 POPSUGAR Photography | Sarah Wasilak
POPSUGAR Photography | Sarah Wasilak
Every editorial product is independently selected by our editors. If you buy something through our links, we may earn commission.
I've been living in T-shirts and sweats for the past six months, and I really can't complain. But I also know that if I don't jazz up my outfit ideas soon, I'm going to lose sight of my personal style. For me, that's really important to hold onto, and I think the change of season has made that all the more clear. Fall is when I usually reflect on my wardrobe and decide what new trends I'm interested in trying. If you're beginning to feel the same, I have a few ideas for making the transition easy.
Listen, I know you don't want to get rid of your tie-dye tee, cozy joggers, or oversize hoodie — they've been your best friends, and rightfully so. Mine are from the new unisex POPSUGAR x Old Navy collection — which is for tweens, but a size XXL happens to fit me perfectly (I'm 5'1" and normally wear a women's size 0 or XS) — and they're deliciously soft. I promise you I've never owned a relaxed tee in this comfortable of a fabric, and I truly love the encouraging message on the neon sweatshirt I'm wearing above: "We're gonna be alright." The slogan is an important reminder everyone needs to hear right now, no matter how old they are, so why not wear it bold and bright on your sleeve?
You don't have to retire these feel-good essentials, but just try wearing them with more elevated pieces in your closet. A few months ago, I'd have been all about teaming up the slacks, tee, and sweatshirt to make one solid, Netflix-and-chill outfit, but instead, I'm separating each item and creating looks that are equal parts cozy and sophisticated. Keep reading for my own personal experience with the size chart, in case you want to make the POPSUGAR X Old Navy tween line work for you too, and I hope you'll take my advice when it comes to styling your own basics at home.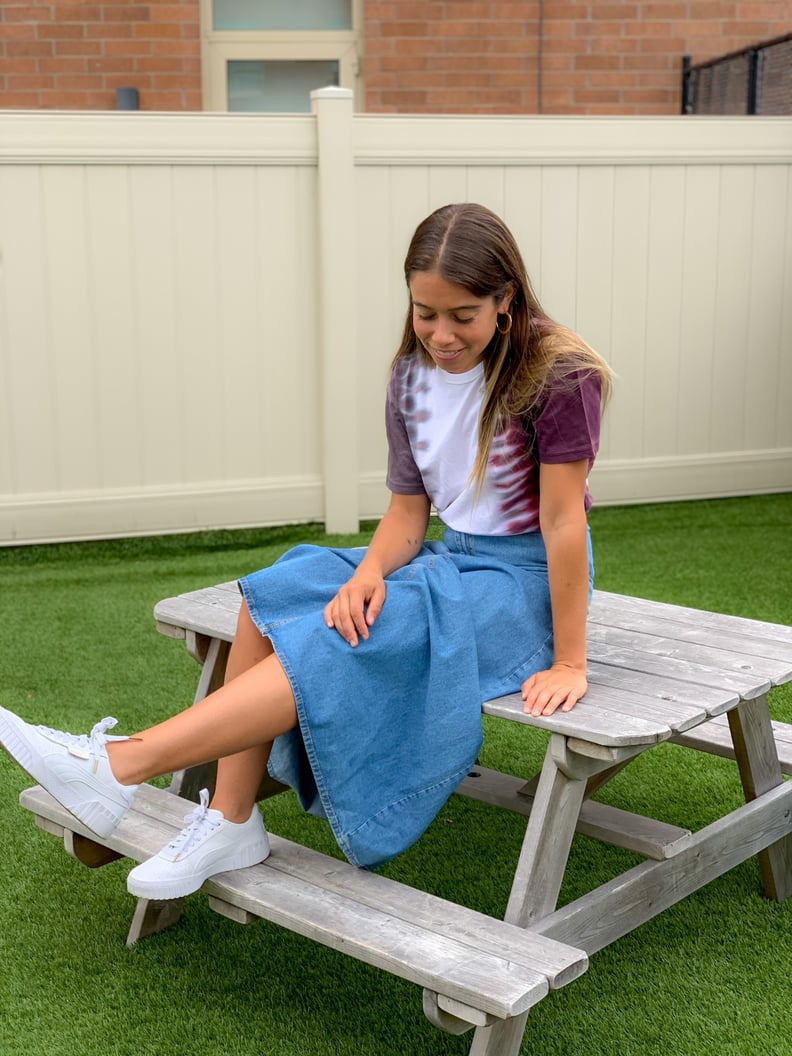 How to Wear Your Tie-Dye T-Shirt
Rather than throwing it on with sweat shorts, try a long denim skirt to play up the '70s vibe of the print and add white low-top sneakers. Hoop earrings are a classic touch.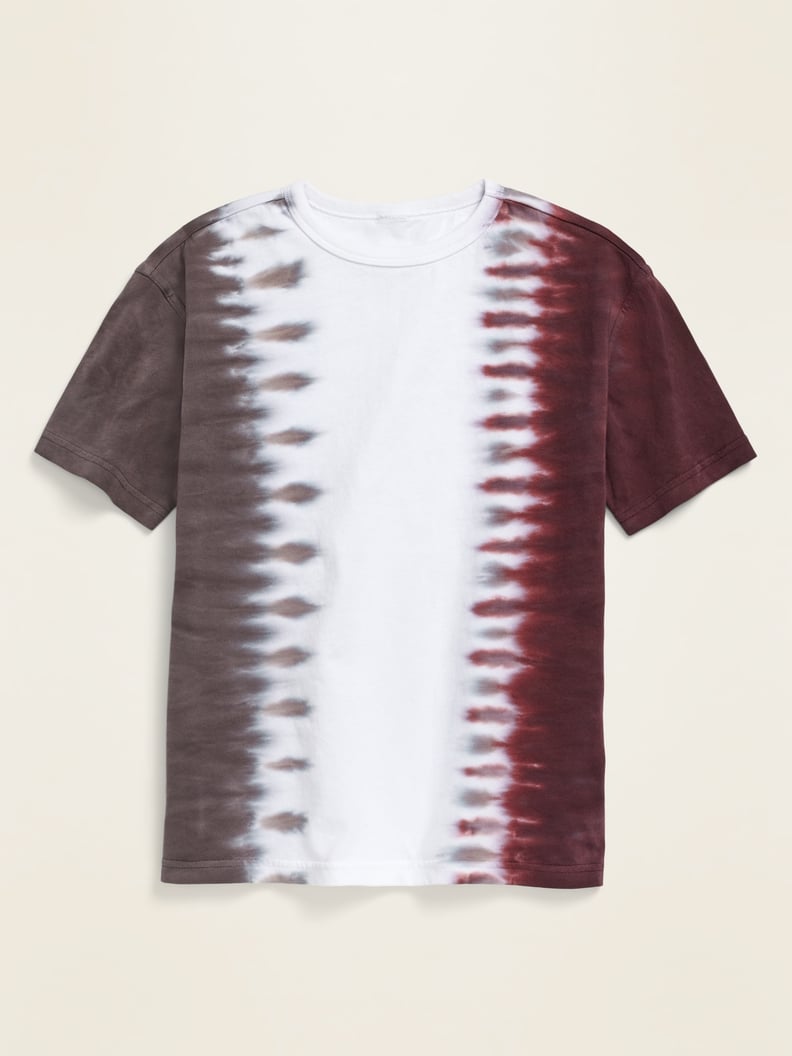 POPSUGAR x Old Navy Dip-Dyed Gender-Neutral Tee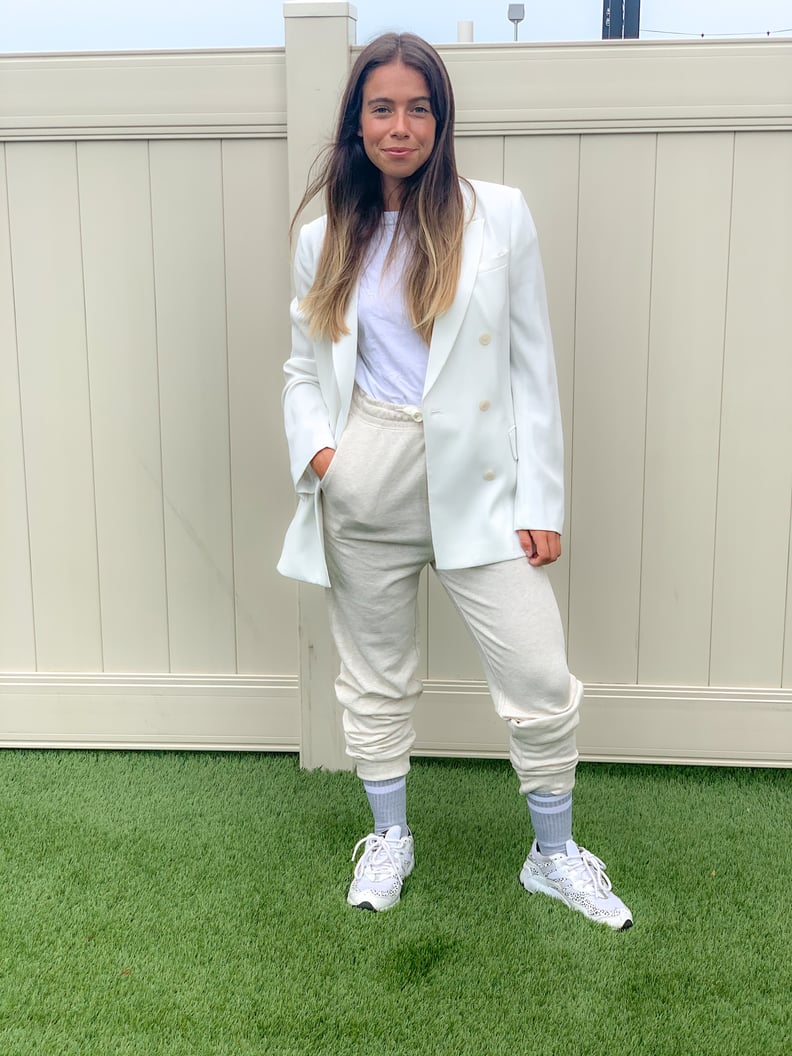 How to Wear Your Joggers and Socks
Try pushing up the pant leg of your tapered sweats to reveal the style details you like on your socks. Even if you're wearing a simple white tee underneath, a longline blazer automatically takes this outfit to the next level — especially for Zoom calls.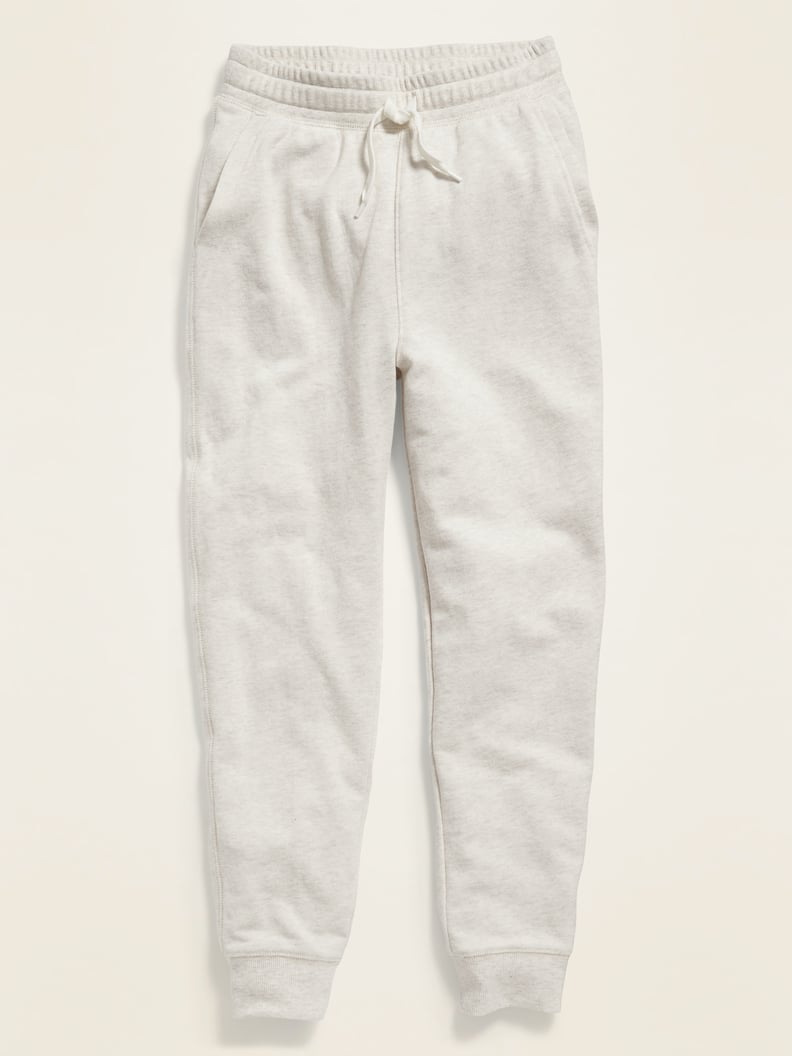 POPSUGAR x Old Navy French Terry Garment-Dyed Gender-Neutral Joggers
POPSUGAR x Old Navy Printed Gender-Neutral Socks 2-Pack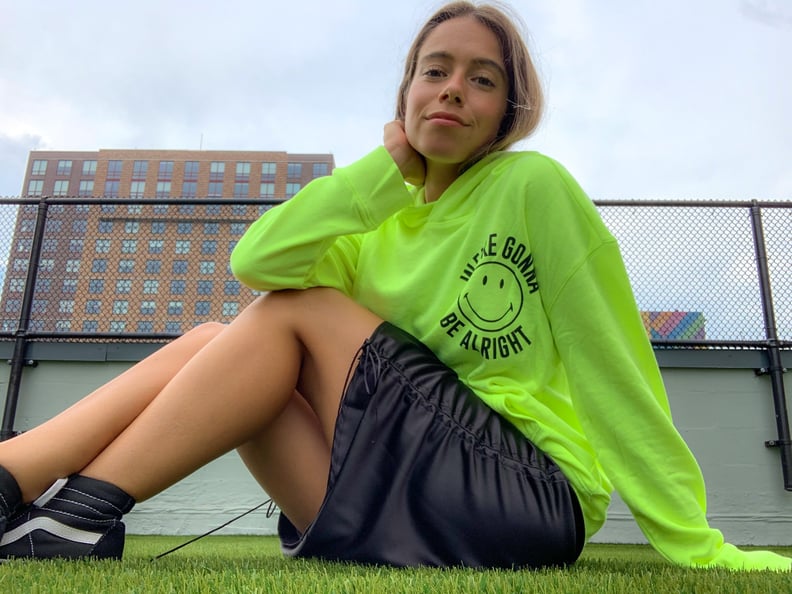 How to Wear Your Oversize Hoodie
I added a hint of something special underneath my cozy sweatshirt with a drawstring silk slip skirt. Since this look isn't exactly on par for date night — and my slip is usually reserved for that! — I wore Sk8-Hi Vans to lend an air of casualness. The whole thing felt very '90s grunge, but I still felt more dressed-up than normal.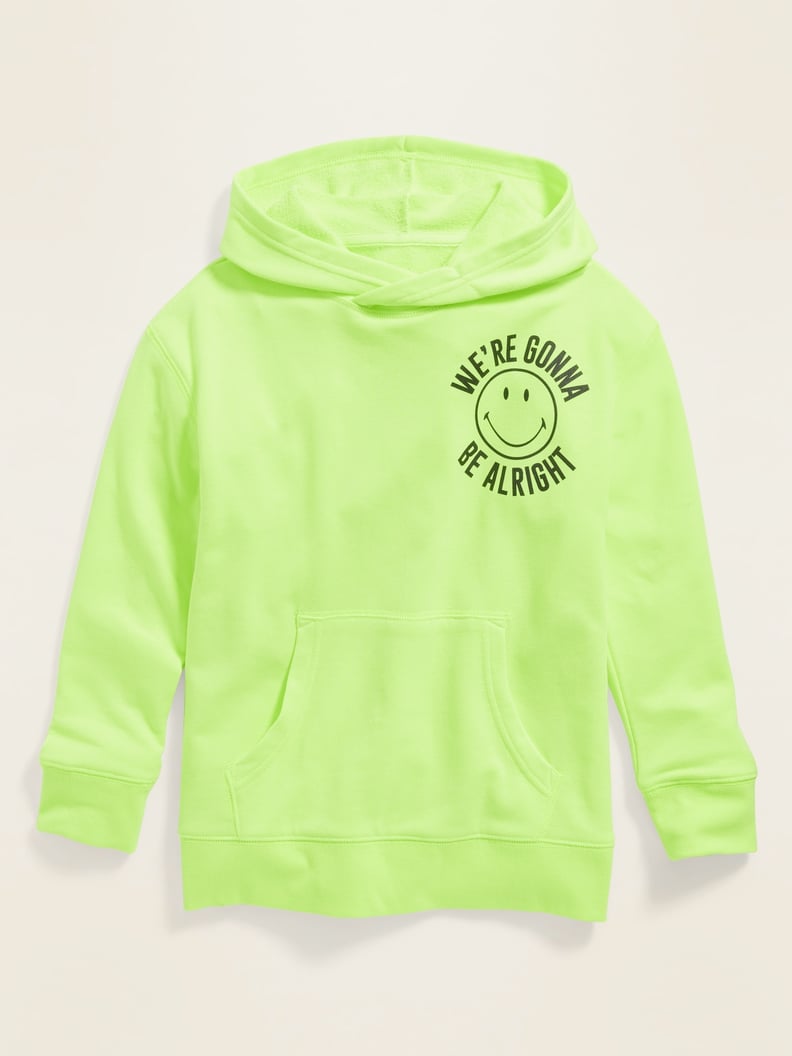 POPSUGAR x Old Navy French Terry Garment-Dyed Gender-Neutral Oversized Hoodie