As POPSUGAR editors, we independently select and write about stuff we love and think you'll like too. If you buy a product we have recommended, we may receive affiliate commission, which in turn supports our work.
Sorry not sorry if we extend our Friends outfit inspiration to each and every season of the month. For winter, it's just too easy to link every character — Ross, Monica, Joey, Rachel, Chandler, and Phoebe — to a classic look. Their personalities totally speak to their wardrobes, and that's more than clear as the episodes progress.
While Rachel's always going for a sexy spin on something tailored, Phoebe opts for quirky jumpers, layers, fun hair accessories, and long coats during the holiday season. Even if you like to switch things up, and you're in the mood for something polished one day and something completely relaxed the next (cough, Chandler, cough), that's cool, because we shopped out cold-weather essentials for every character's taste, and you might as well shop them all to ensure your homage to the '90s is very well-rounded.
Ahead, see if the fashion item you immediately envision your favorite character wearing when it's snowy in the city is the same one we designated for them, then shop any of the looks. We were sure to keep every item on the list affordable, too, so you can take a collect-them-all approach when tackling this Friends shopping guide.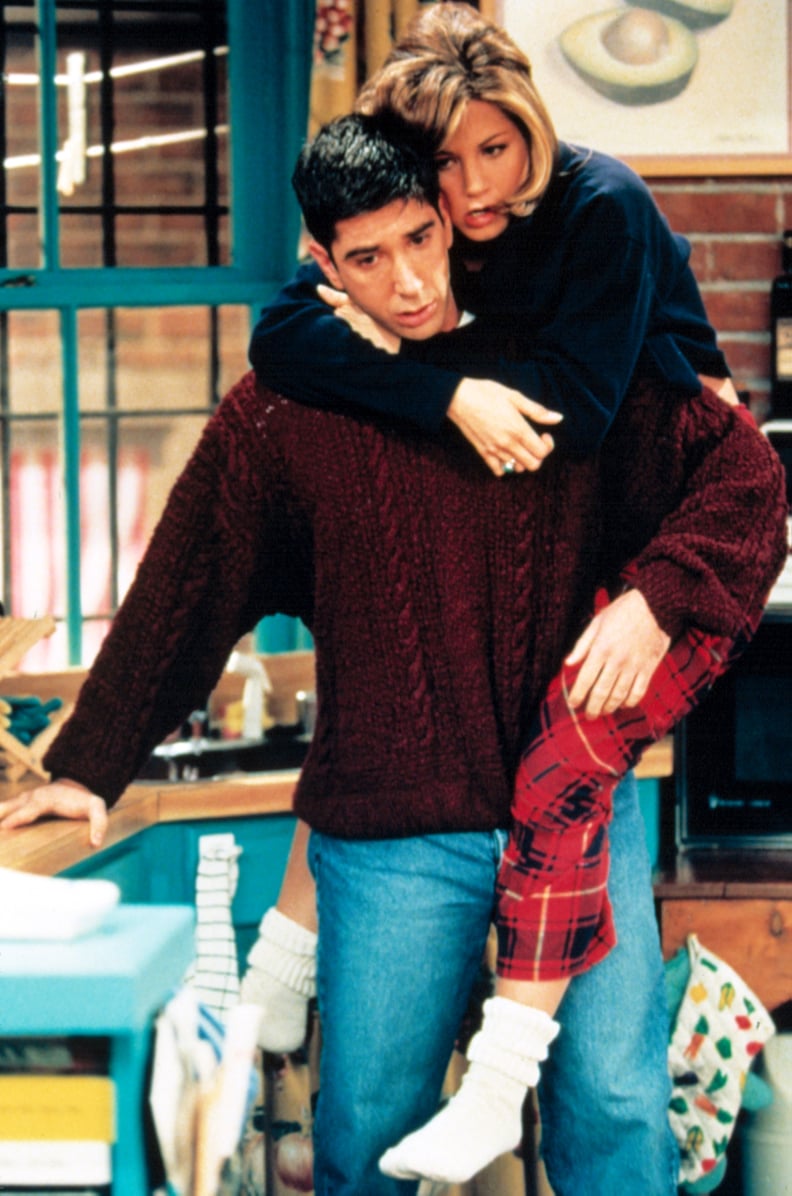 Ross
Your goal during the winter months is to layer up with your coziest, thickest cable knit but keep things somehow streamlined at the same time. Whether that comes from a pair of jeans or a simple slack, you're not about to whip out a sweats co-ord set in heather gray.
Monica
If you're a Monica, you're probably in a pair of fitted corduroys because they are flattering and warm but retain a hint of prep, which is important to your look.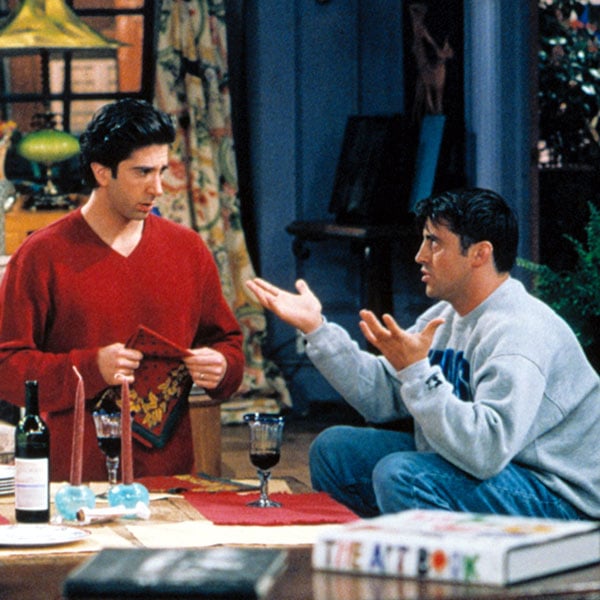 Joey
Leave it to Joey to whip out the sports hoodie with relaxed jeans and still look really, really good. If you're on his team, you always know how to pull off a sweatshirt, even while everyone else is wearing something fancy.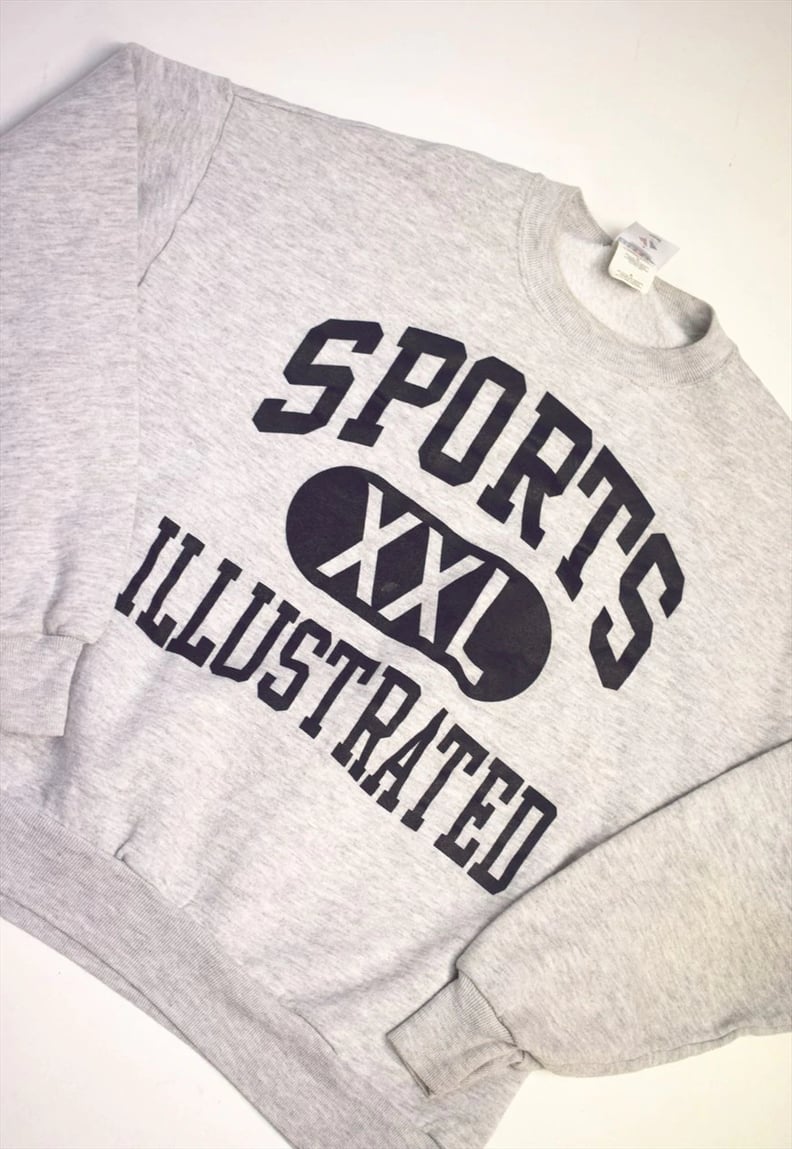 Your Winter Essential: A Graphic Sweatshirt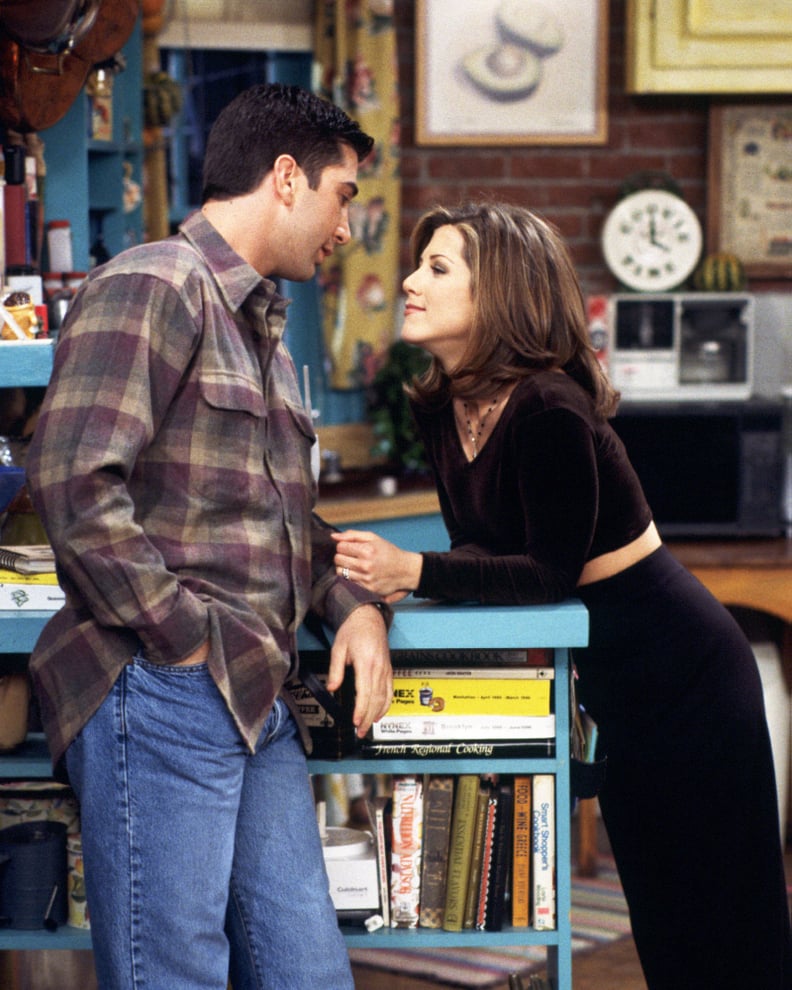 Rachel
There's always a slightly sexy twist to your winter outfits. Think: cropped sweaters, sheer black tights, and knee-high boots. Somehow, you make it work and still give off cozy vibes, even when your outfit's amped up.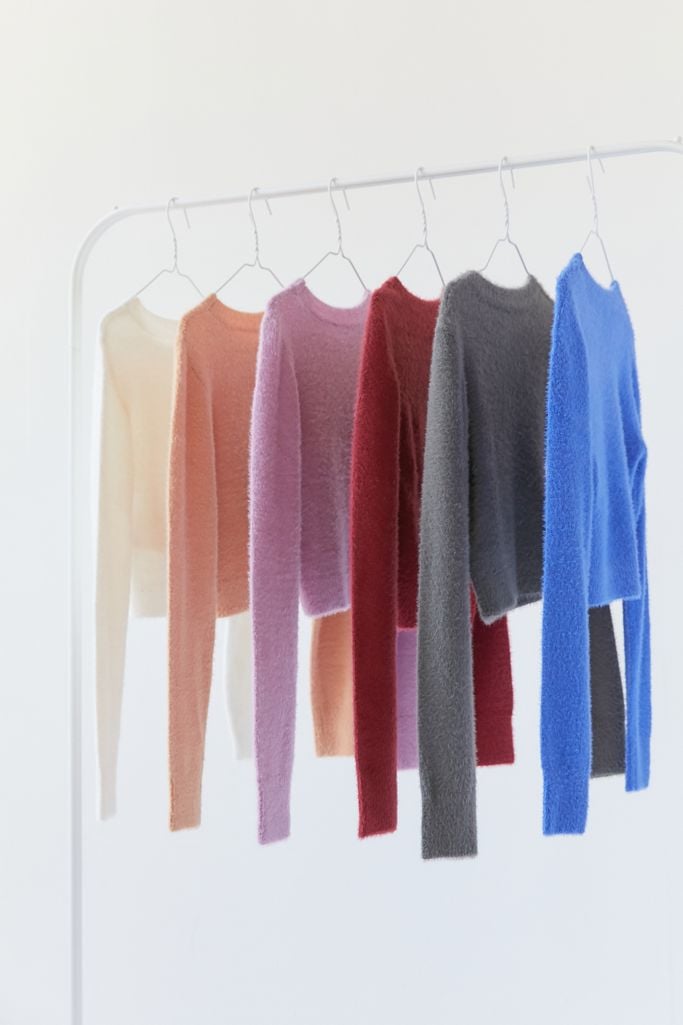 Your Winter Essential: A Fuzzy Cropped Sweater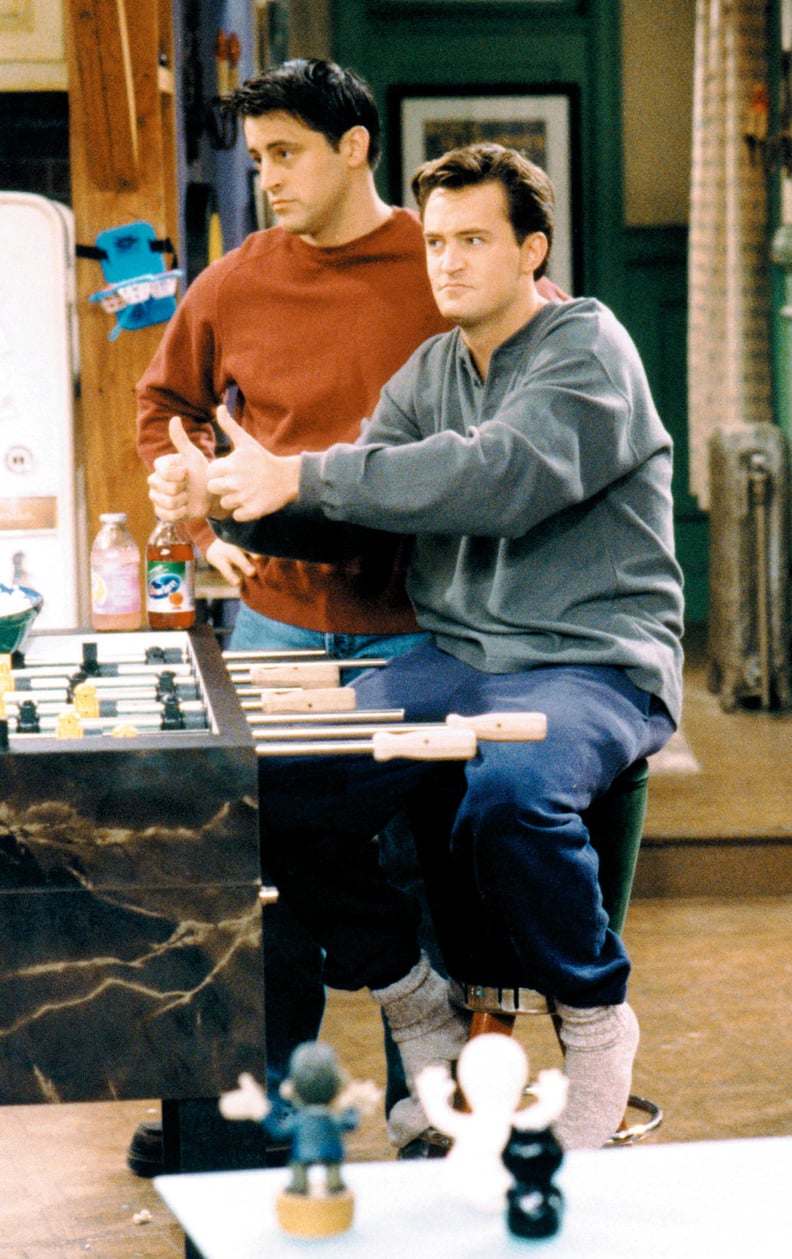 Chandler
The whole PJ thing is for you. Go all-out '90s and tuck your joggers into your thick, ribbed ankle socks. All that's missing is a pair of dad sneakers.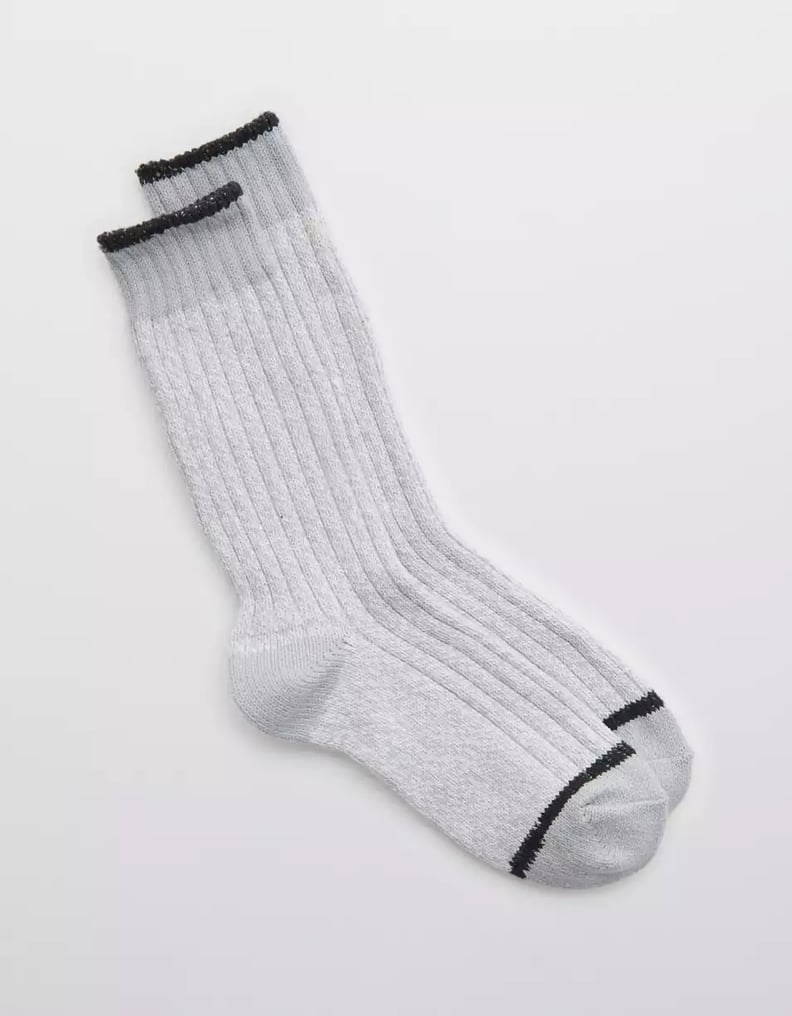 Your Winter Essential: Crewneck Socks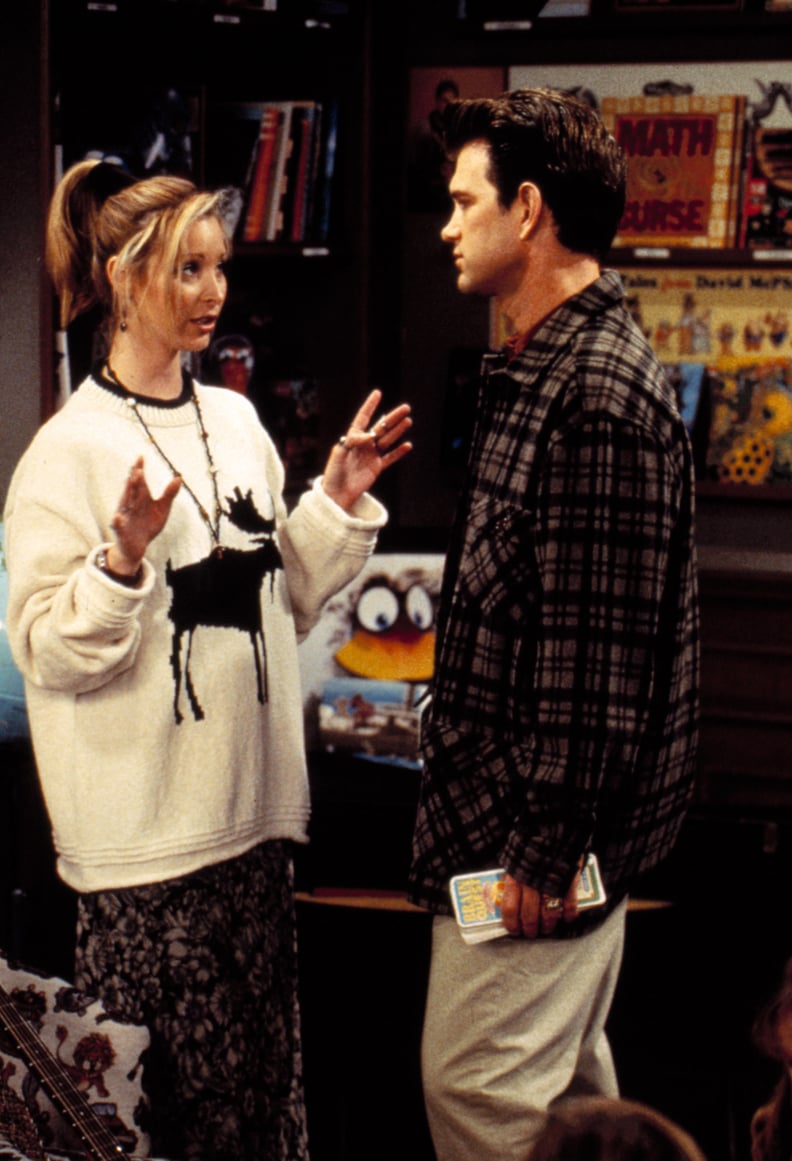 Phoebe
Quirky sweaters and mix-and-match prints get even more fun during the winter months, when you can also add on a long, colorful coat and a velvet hair accessory of some sort.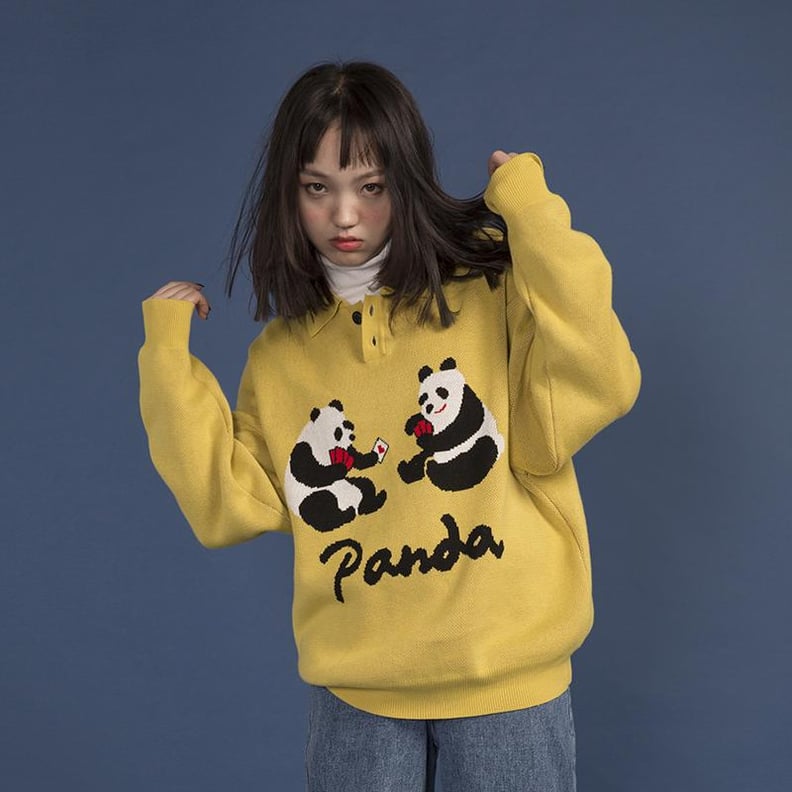 Your Winter Essential: A Quirky Jumper