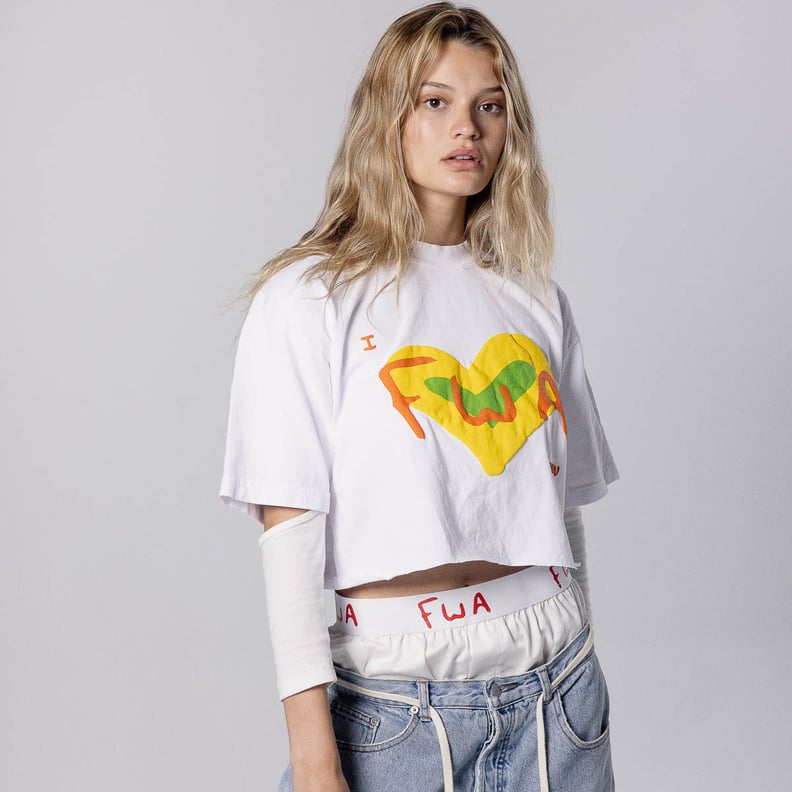 Meet Tavia Bonetti. She's a laidback, Vancouver-born, LA-based model who also happens to have her own clothing line called Friends With Animals. Tavia started the brand back in 2019 and has been putting out small drops for each of her collections. Chances are you've probably already seen her clothes all over Instagram on her friends such as artist Deb Never and the Brockhampton crew. (Brockhampton member Matt Champion is actually her boyfriend and has starred in a few campaigns.) I'm not that surprised to learn that her friends often wear the clothes; after all, as the brand's name implies, it is all about friendship. I spoke with Tavia to learn more about her latest collection, which was sold out on the first day, just like the last few drops.
"Everyone has something they're passionate about, and I love incorporating that into my work for people to see because it's important."
"I feel like the main thing about my brand is right there in the name itself, and shooting my friends in my clothing is exactly what I want to do. I want to continue that throughout every collection. Take Deb [Never], for example. She just started making music over the past two years, and she's been killing it. I feel we're all in this place right now where we've started something together and we are just growing together. I remember four or five years ago, no one knew what they wanted to do and it's so inspiring to see my friends now. Everyone has something they're passionate about, and I love incorporating that into my work for people to see because it's important. My boyfriend is in Brockhampton, so all those guys are good friends of mine and they're all down to just have fun and create something," Tavia told me.
Keep reading for more of our interview and take a look at the brand's latest campaign imagery as well.
POPSUGAR: What's the story behind the name?
Tavia Bonetti: I would always draw my friends as animals in my journal. There was also a picture of me on Instagram swimming and my friend photoshopped a shark behind me. People actually thought it was real! It ended up being my most re-shared photo, and I thought it would be cool to do a series of my friends with animals photoshopped behind them. That became the first drop I created.
POPSUGAR: How do you find time to model and work on your collection?
Tavia Bonetti: I think I want to be able to balance both. I also believe that it's such a helpful thing not just to be a model nowadays. So many of my friends have other projects that they're working on as well.
POPSUGAR: How would you describe the collection?
Tavia Bonetti: I've done six sub-collections within the brand. I would say it started as streetwear, but with a mix of outdoor wear. I'm really into sports like snowboarding, hiking, and camping, so it's really important for me to embody that world in my designs.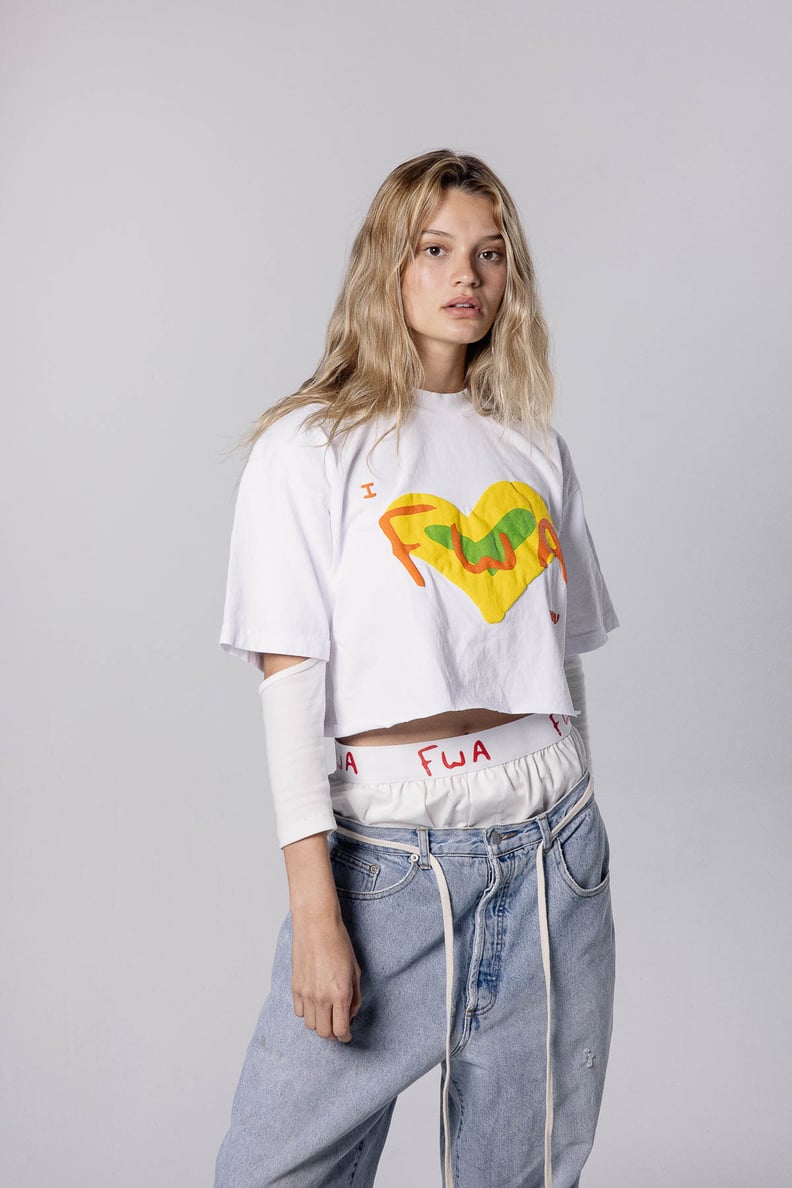 POPSUGAR: How has it been creating a collection during the pandemic?
Tavia Bonetti: I started [the brand] half a year before all the craziness, and it's definitely been slower modeling right now. I've been able to put a lot more time into [Friends With Animals], which I'm thankful for. Having the time to sit down and not have distractions like getting drinks with a friend or meeting somebody has been inspiring.
POPSUGAR: Did you always know you wanted to start a line?
Tavia Bonetti: I did. I've always gotten inspiration from clothes, and when I moved to Montreal for school, that's when it all hit. I started skipping school, and I would stay home and learn how to sew. From there, I knew I wanted to do it, but modeling started taking off, so I decided to follow that path. Then, last year, the timing just felt right, and I decided to just go for it with the brand's first initial launch.
POPSUGAR: Any up-and-coming brands you've been supporting this year?
Tavia Bonetti: My friend Charlie Beads. She's been creating such cool jewelry and we did a collab, which I love. Then, another friend of mine, but I can't say who because it's a secret, but it's a brand called One Drop Gift Shop.