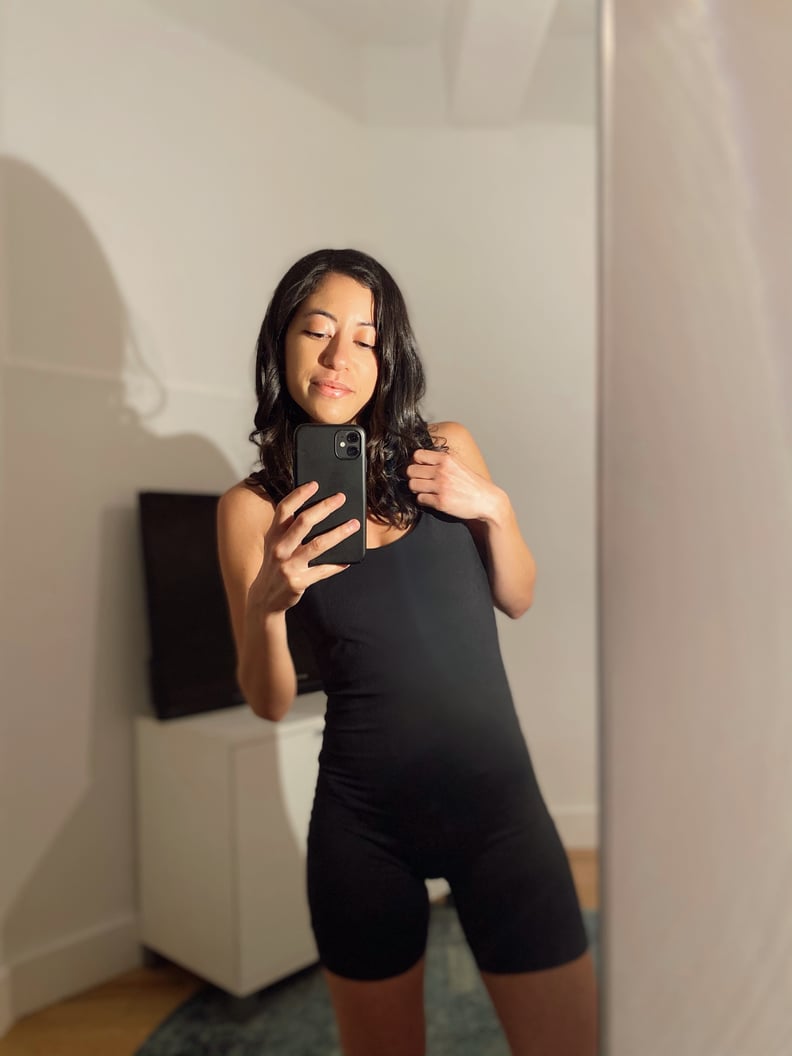 POPSUGAR Photography | Claire Stern
POPSUGAR Photography | Claire Stern
As POPSUGAR editors, we independently select and write about stuff we love and think you'll like too. If you buy a product we have recommended, we may receive affiliate commission, which in turn supports our work.
Somewhere around the millionth day of lockdown, I decided that I needed to make a sartorial change. Here's the thing: I like sweatsuits just as much as the next person, but I was beginning to feel frumpy and unkempt, like I looked like a person in the throes of a pandemic, even though I am, of course, a person in the throes of a pandemic. (As a millennial, my main social currency is always keeping up appearances, despite how wrecked I may feel inside.)
One mindless scroll through Instagram later and there it was in all its athleisure glory: Girlfriend Collective's Bike Unitard. I wondered whether I could pull it off. Bike shorts are one thing, I thought. A skin-tight one-piece is quite another. It leaves absolutely zero to the imagination. In my state of anxiety and uncertainty, I turned to the reviews, and after reading high praise such as "Better than a birthday suit," "This unitard is everything" and, my personal favorite, "Buy this!!!" I did just that and clicked purchase right then and there. A cool 78 bucks and precisely six shipping days later, the unitard was mine.
And man, was it worth every penny. With a flattering scoop neck, low back, and built-in bra, this unitard [Stefon voice] has everything. It's made from a strong, compressive fabric that holds you in but isn't uncomfortable, and there are no unflattering seams anywhere — this thing moves every which way. The icing on the cake? Girlfriend Collective is a sustainable brand that practices ethical manufacturing and creates its activewear using recycled water bottles.
I'm not going to come right out and admit how often I wear the unitard, so let's just say that it's in heavy rotation. Fortunately, it's so damn versatile that no one can tell. For Zoom meetings, I drape a cardigan over my shoulders. If I want to squeeze in an impromptu Peloton ride between calls, I jump right on the bike. On date night, I slip on a pair of high-waisted wide-leg jeans and — bam — I'm good to go. This unitard is truly a godsend for exercising and lounging around, which, for those of us lucky enough to be WFH, is really all we're ever doing these days, amiright?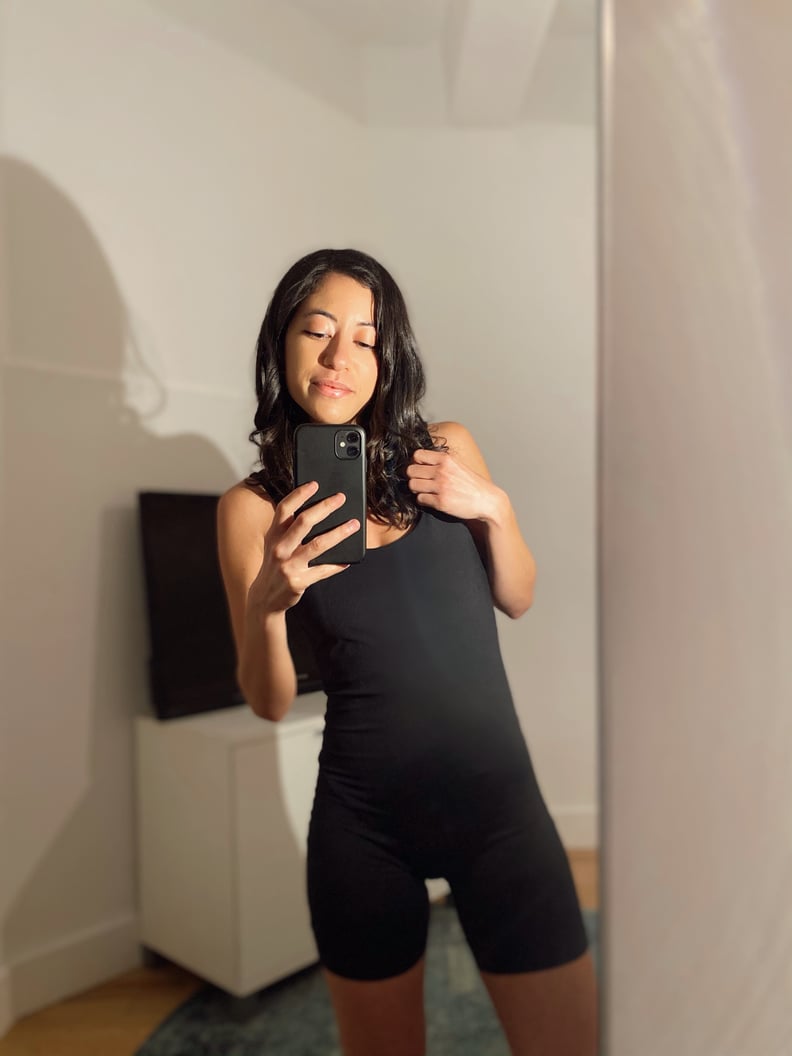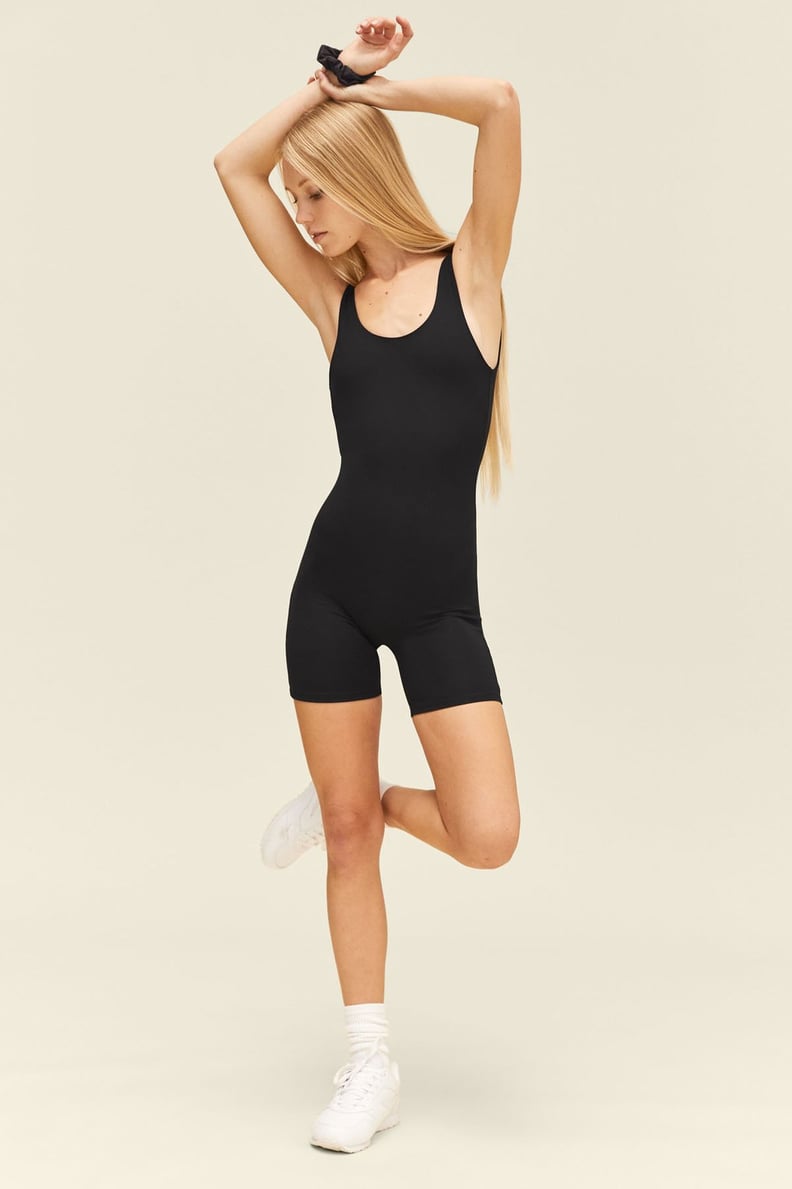 Girlfriend Collective Black Bike Unitard