How Gucci's Crystalized Human-Heart Bags Play a Part in the Conversation With Balenciaga
Gucci's Alessandro Michele reinvented the wheelhouse for the presentation of his Aria collection, which was unveiled during a thrilling 15-minute video that commented on the iconic brand's popularity. But Michele knows Gucci's 100-year fame is rooted in historic success, so he wanted to pay respect to those who came before him, as well as those whom he respects in the industry. Though social media had been rife with rumors of a Balenciaga collaboration leading up to the show, Michele was more just inspired by Demna Gvasalia, the Georgian fashion designer who has brilliantly incorporated Cristóbal Balenciaga's DNA through his own vision for the house.
Michele has been delighted to watch him and felt a connection with him, as he explained to BoF. "I wanted to go back to the things I loved in Balenciaga and let fashion speak the same language. We need to speak with everybody, there should be no boundaries," he said, clarifying why he uses the term "hack" to describe his riff on Balenciaga's pieces: "We're both thieves of everything, in different ways but it belongs to both of us." The most obvious odes to Balenciaga were floral boots, purses, blazers, outerwear, and the crystalized skirt set visibly emblazoned with the logo, but if you're familiar with both brands, the recognizable shape of sculptural blazers and ruching of brooch-clad tops will immediately catch your eye as Balenciaga signatures. Gvasalia happily signed off on these.
Balenciaga is not the only label Michele saluted here. In fact, that crystalized human-heart clutch carried by many of the models — offered in yellow and red and held high in silver at the very end of the film — represents the passage of one designer to another and also speaks to the way Tom Ford's years at Gucci (1990-2004) were echoed on the runway. Look one was a play on the red velvet tuxedo Tom Ford designed for Gwyneth Paltrow at the MTV Music Awards in 1996, and the strobe-lit runway and heavy sex appeal of harnesses and whips also played a part. For that reason, the symbol of the human heart comes to stand for Gucci's transitions, rebirths, and inspirations. It was the perfect way to celebrate the house's 100th birthday — even if there was no collaboration after all.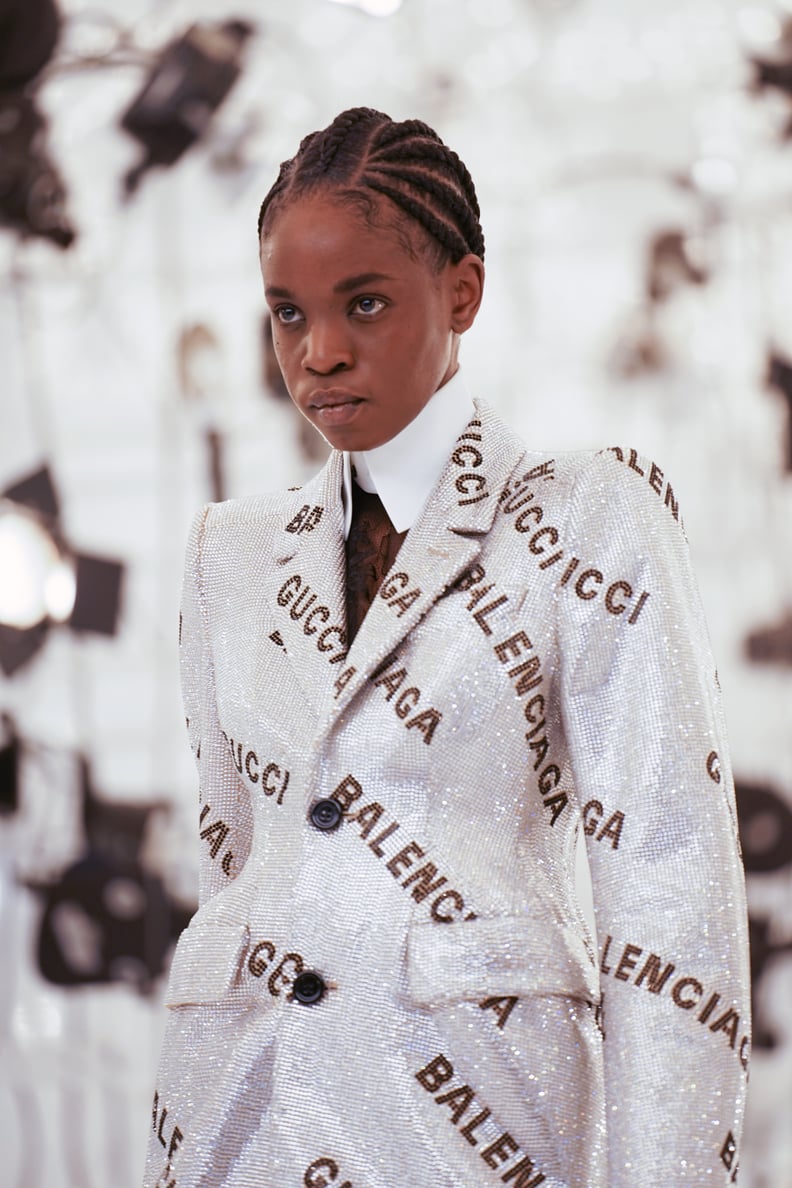 Gucci's Runway Riff on Balenciaga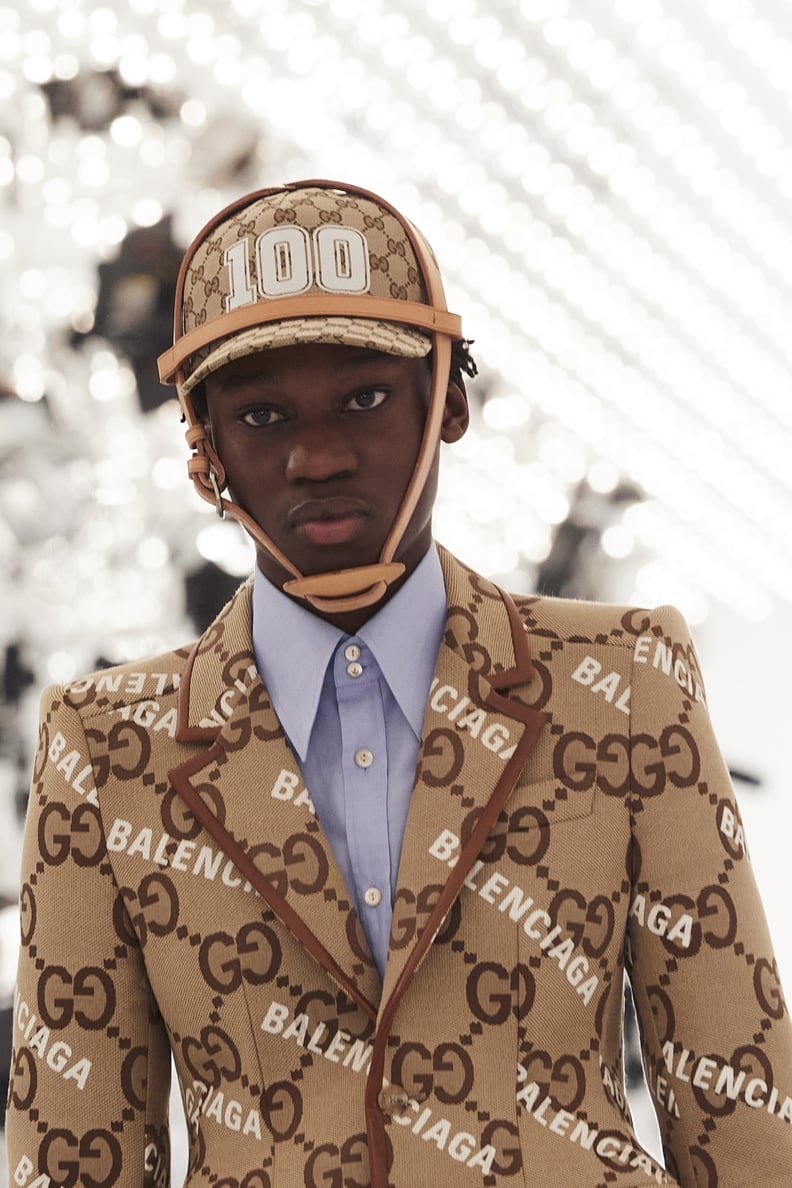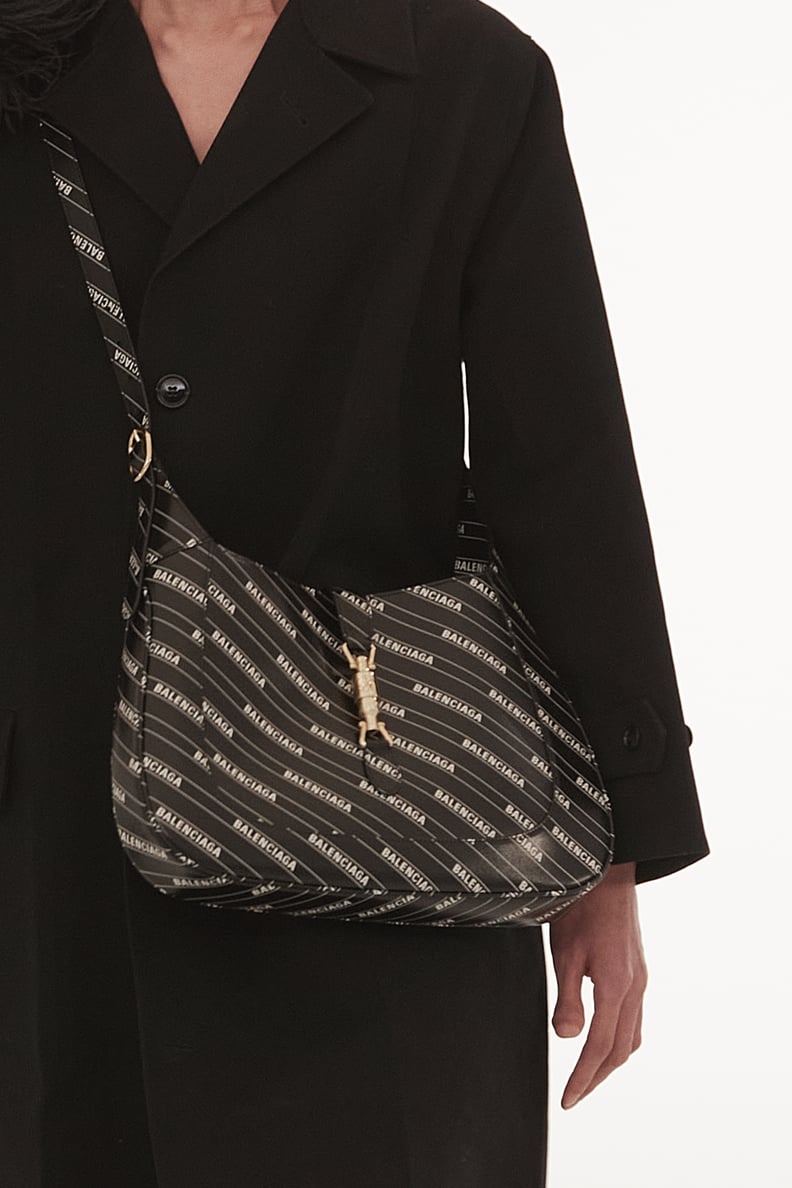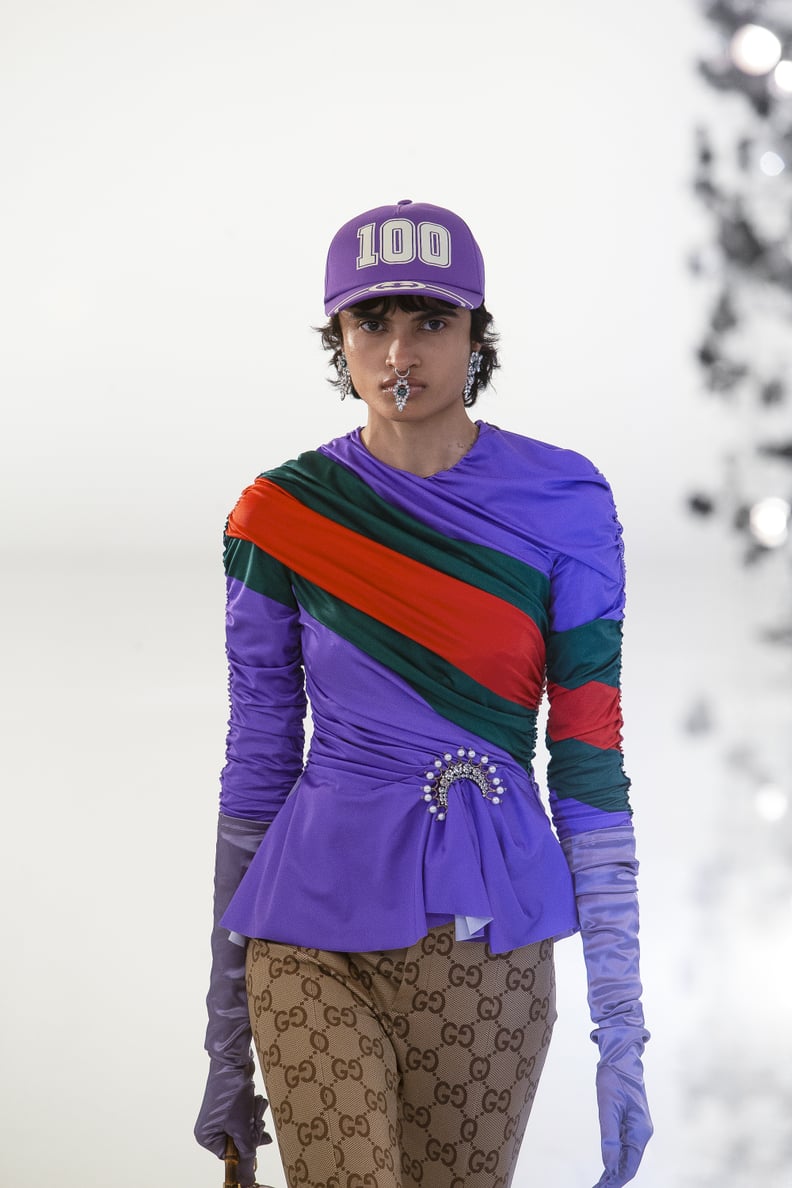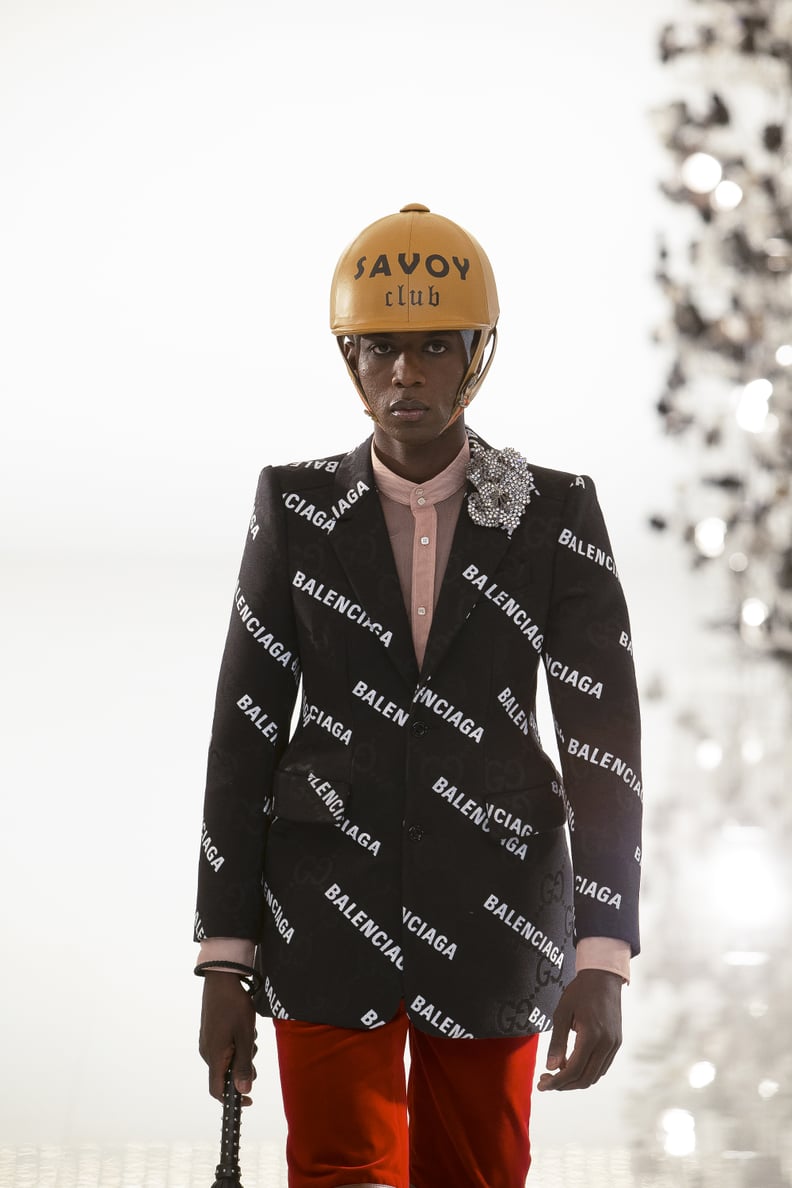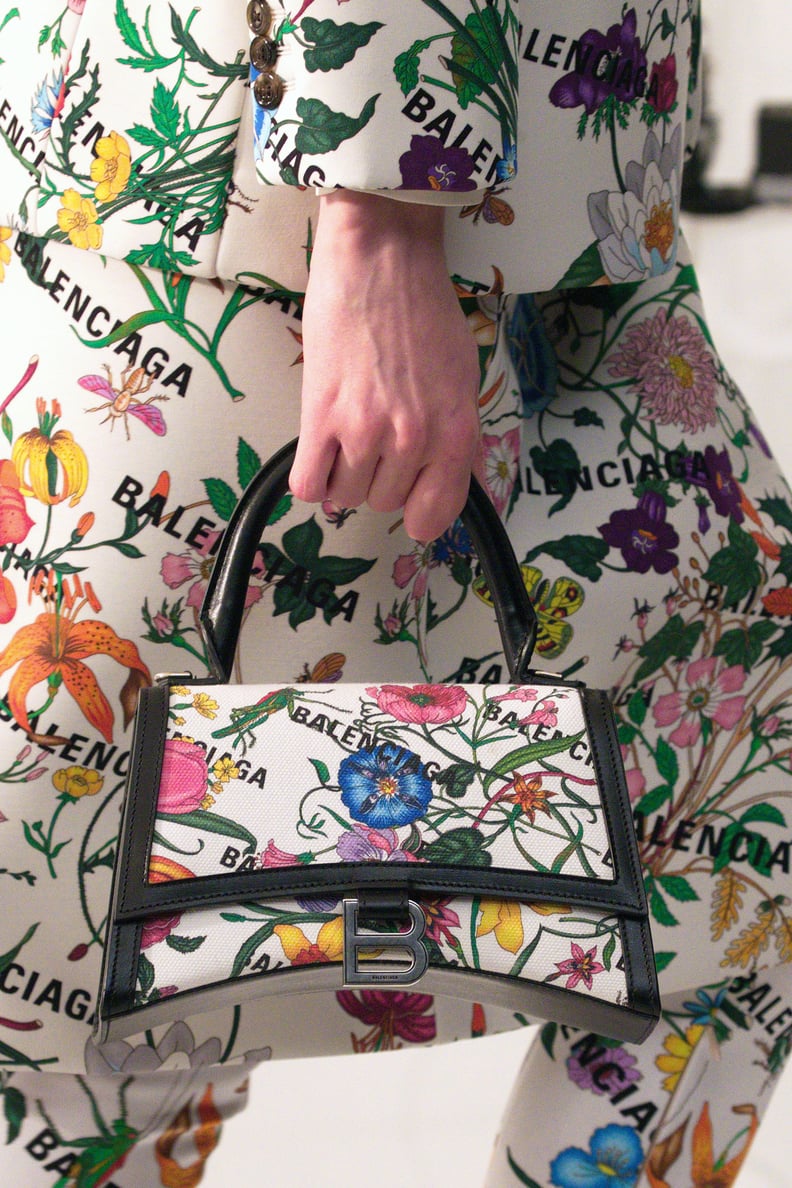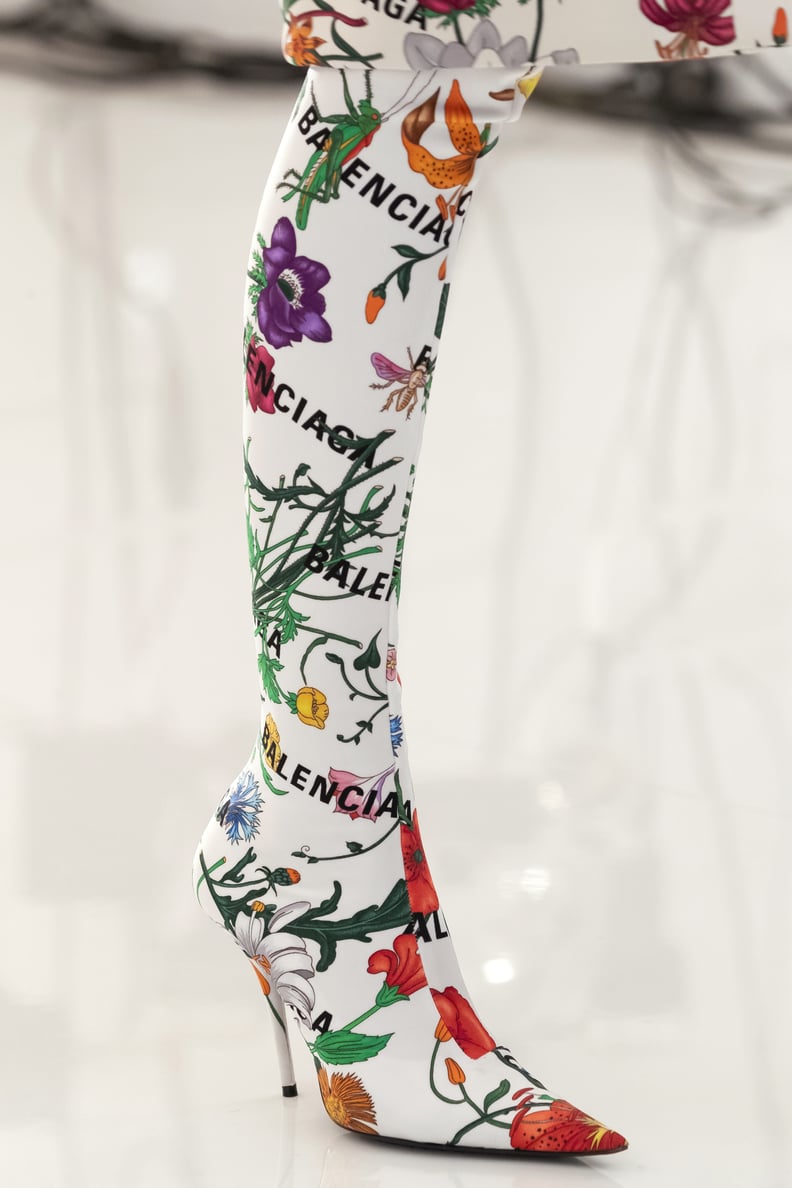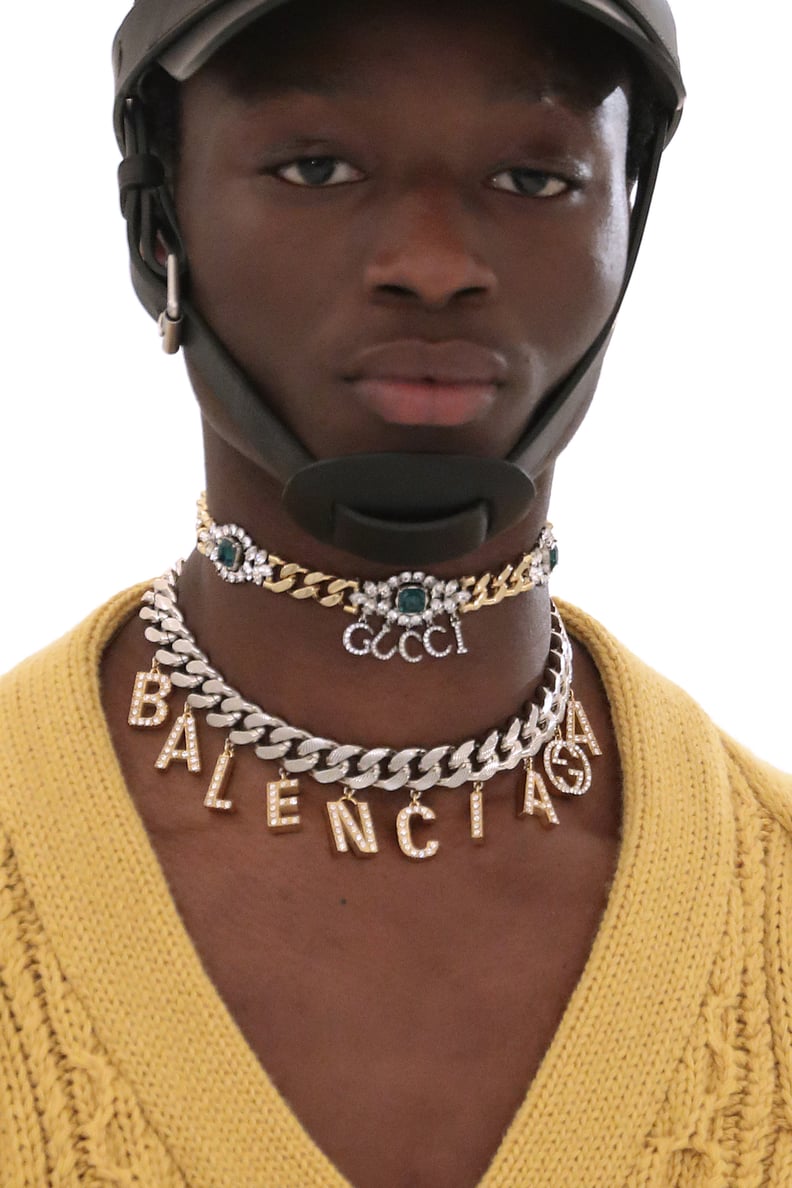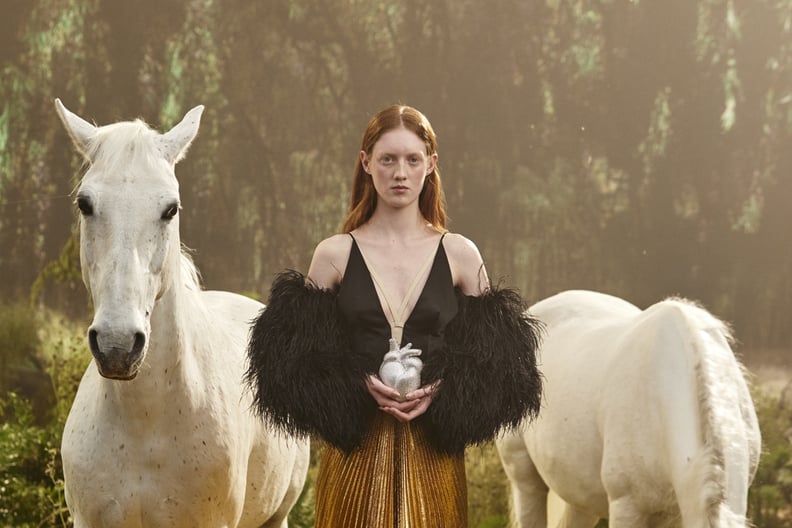 The Gucci Crystalized Heart Bags