Source: Sean T. Smith / Simon Luethi / David Nicholas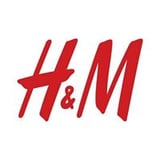 We partnered with H&M to share their Giambattista Valli collection, launching on hm.com Nov. 7 at 10am EST and in select stores at 8am local time.
If you've ever met a New Yorker, you've probably heard them say they live in the best city on Earth. And while that may sound like hyperbole, where else can you be minding your own business during your morning commute and stumble upon a full-fledged fashion installation? Because that's exactly what H&M created in anticipation of the new Giambattista Valli collection, launching this Thursday, Nov. 7. Inspired by Giambattista Valli's strong structural silhouettes and Roman roots, H&M brought the vision of Valli's Italian fantasy to life by creating a surreal living sculpture labyrinth experience at the Oculus Plaza in the heart of downtown Manhattan. And while H&M is no stranger to designer collabs, this collection is definitely the brand's most haute couture and is filled with pieces for the Valli girl, but with a little more edge.
Giambattista Valli is a dressmaker, so you can expect some particularly spectacular dress designs in his H&M collaboration. The garments feature his signature designs and details: tulle en masse, ruffles, beadwork, embroidery, accentuated waists, pearl studs, and more. The over-the-top romantic pieces are juxtaposed with punk-inspired pants, boots, and accessories. Ahead, see some of the stunning pieces spotted at the event and a few other lust-worthy finds you'll want to get your hands on before they fly off the racks. From pleats to prints, this collab has it all. Visit hm.com for more info on how to shop the collection.