How to Dress Like a Break Dancer, According to B-Girl Jeyna Ponce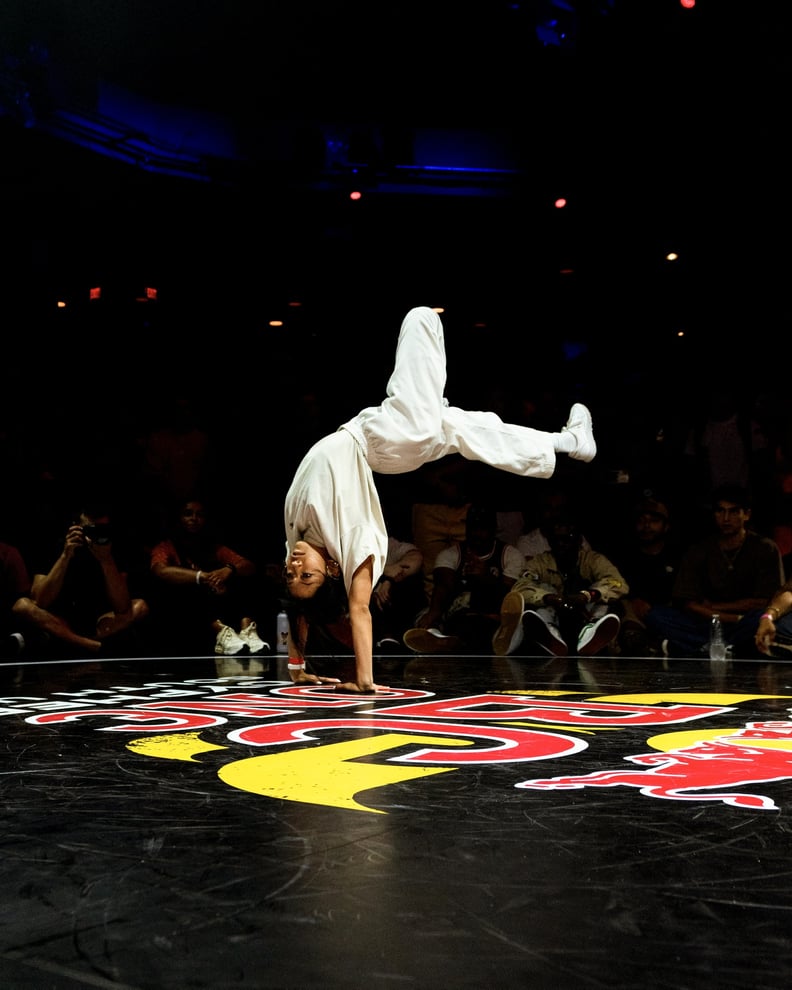 Red Bull
Red Bull
Every editorial product is independently selected by our editors. If you buy something through our links, we may earn commission.
It's a late summer day in Austin, TX, and Jeyna Ponce looks relaxed and ready. Sitting comfortably on a gray couch in her head-to-toe athleisure and gold hoop earrings, you would have no idea she's one of the most accomplished young break dancers currently on the competition circuit.
"This weekend is the start of a whole chaotic month because for the next month, there's no breaks," Ponce tells POPSUGAR. "Today's Austin and then next weekend is Philadelphia for breaking nationals. Next weekend after that, I'm going to Minnesota. And the weekend after that, I go to LA for a video commercial. So that's a lot."
Life on the road is part of the package when you're an in-demand b-girl. Here in Austin, Ponce is participating in a regional qualifier for Red Bull BC One, one of the most prestigious breaking competitions in the world. Elite breakers ('b-boys' and 'b-girls') have come to the Lone Star State to compete in a knockout bracket-style tournament. The ultimate goal? To be among the 16 b-boys and 16 b-girls chosen to represent their home country at the 2022 World Finals in New York City on November 11.
Ponce, 21, has been dancing since she was a child, studying a range of styles, including ballet, jazz, contemporary American, and hip hop. Initially, breakdancing didn't appeal to her, despite the fact that she'd grown up around the craft.
"My family is heavy into breaking, like I grew up around Jabberwocky and Super Crew and Full Force, so I was always influenced by them and the culture, and they were all my family," Ponce says. "But it wasn't until Covid [happened] that I got fully into breaking."
With the world in lockdown, she turned to breakdancing as a means of escape and expression. The Las Vegas native began training at her local studio, Alchemy Breaking. From there, she started to attend their open sessions. A year later, she was in her first battle.
"I just love the art form, the freedom of expression, and that my family is very oriented in dance and my parents loved dancing," she says. "Everybody dances, so it's a really big connection and attachment that we have, like a mutual connection amongst all of us."
Ahead, Ponce takes POPSUGAR through a day in the life of a b-girl, her go-to uniform for battle day, and the best shoes for busting out a few breakdancing moves of your own — cautiously, of course.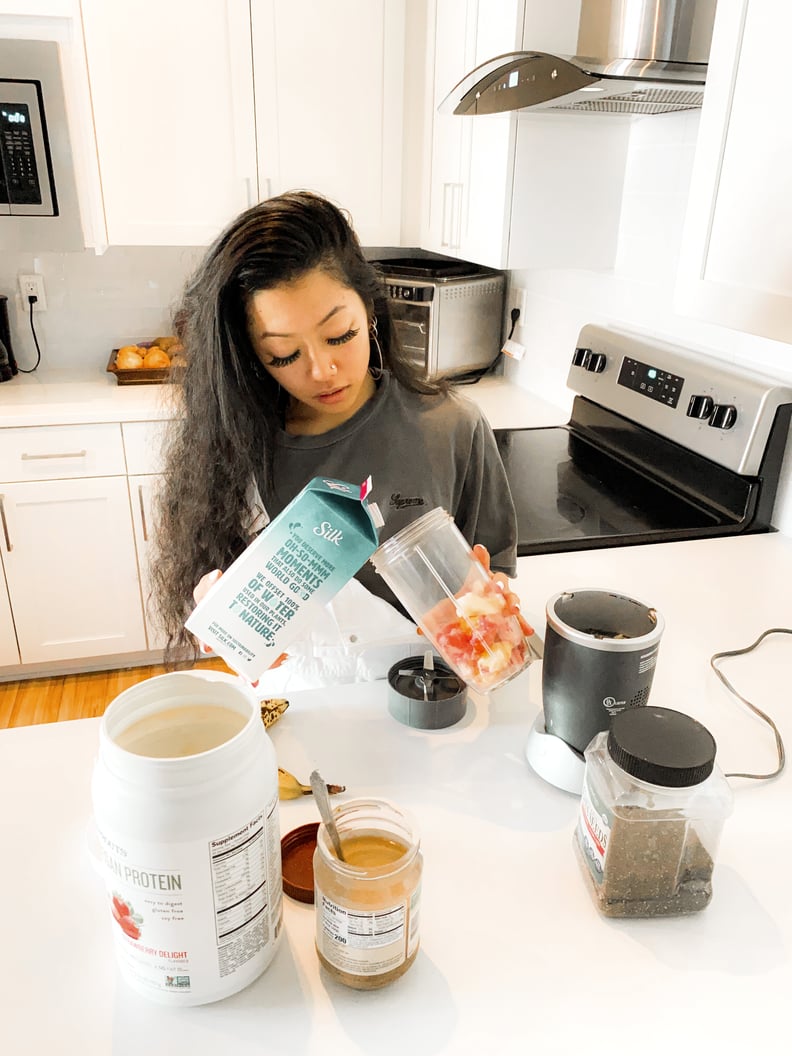 Start the day with breakfast
"I try to eat very light and that's been helping out a lot because eating a heavy breakfast, it has an impact on how I dance. So I try to eat things like almonds or avocado toast and a protein smoothie and small fruit in between. But definitely just really light stuff."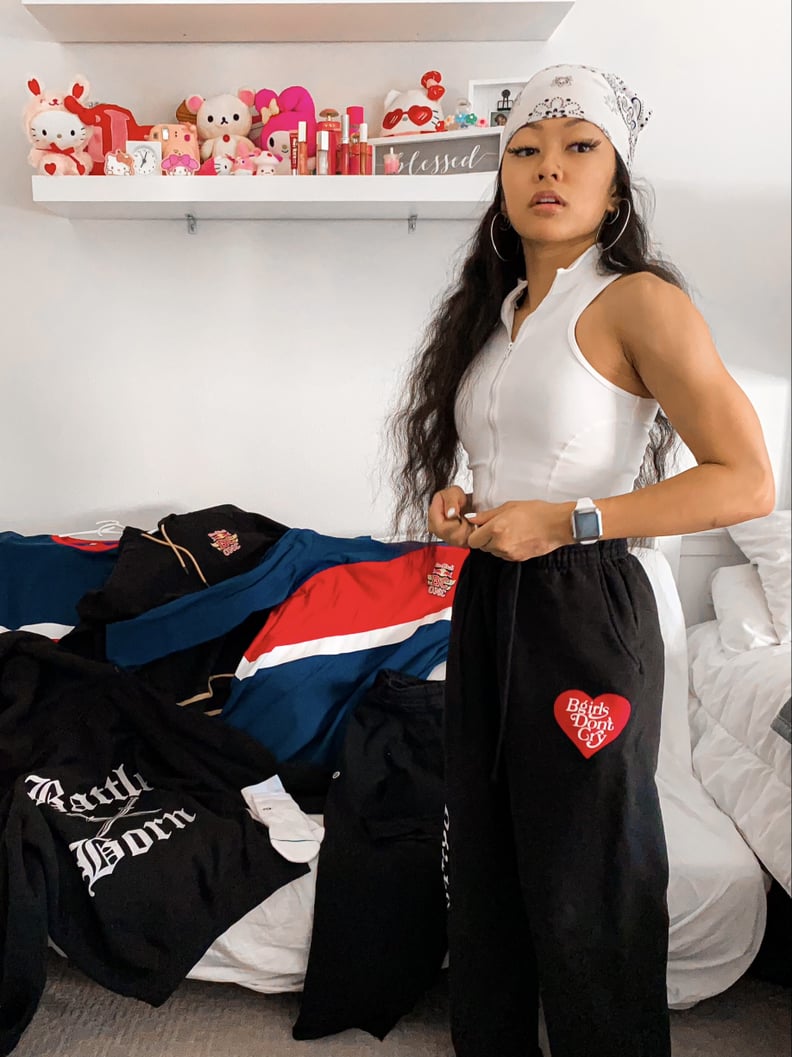 Pick out battle day wardrobe
"I always try to determine my outfit based on what the venue looks like because sometimes I've made mistakes — I want to contrast the floor or the background because I want to make sure to stand out. One time, there was an event where I wore white pants and then the floor ended up being white. I try to make sure I'm wearing clothes that are still representing me as a b-girl but still showing a fashion side."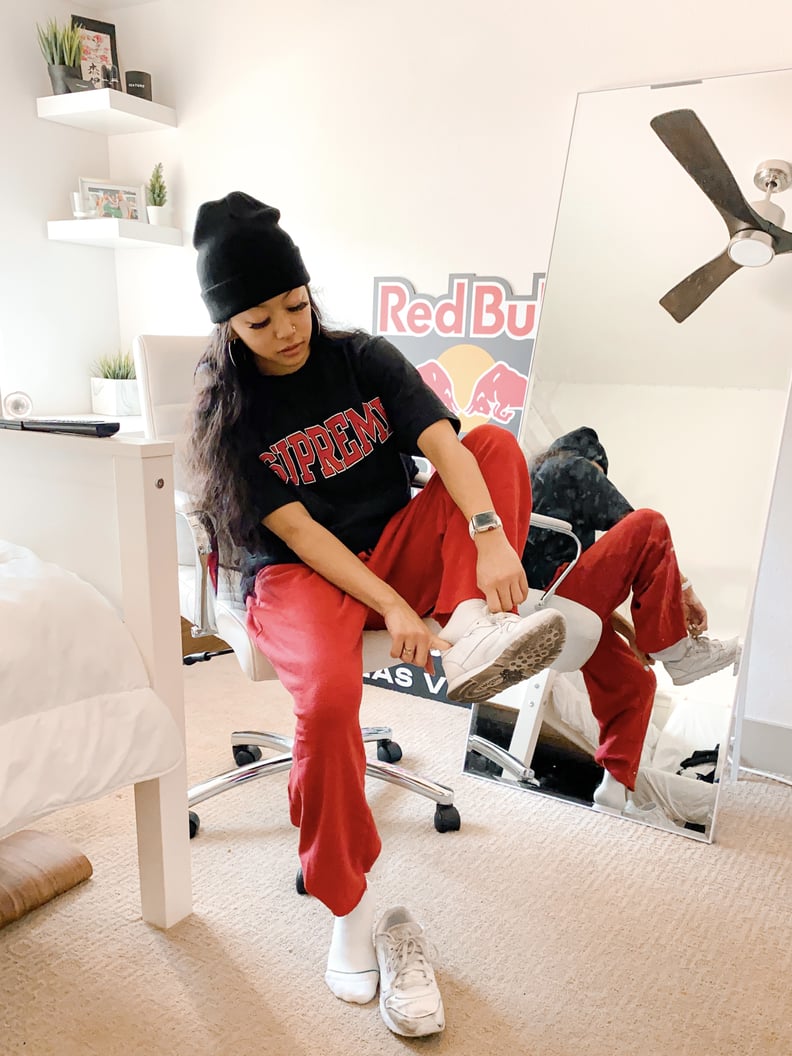 Find the right shoes
"Only one pair of shoes has ever worked for me: white leather Reebok classics. They have really good grip and it doesn't slip, like no matter what floor I'm on. I've tried other shoes and none of them worked. Reebok classics have been key."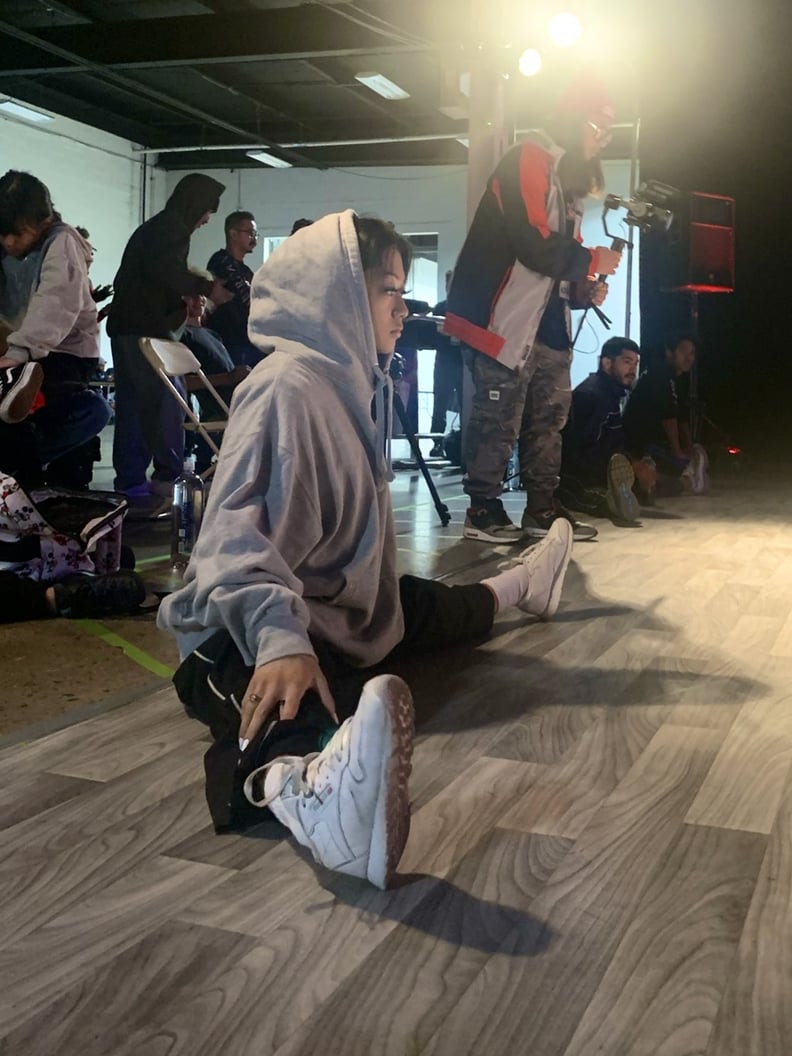 Stretch it out
"I usually train about five to six days a week and then rest one to two days a week. It'll be one to two practices on those days that I train, and then I'll try to run rounds with whoever is available in my own crew or with family."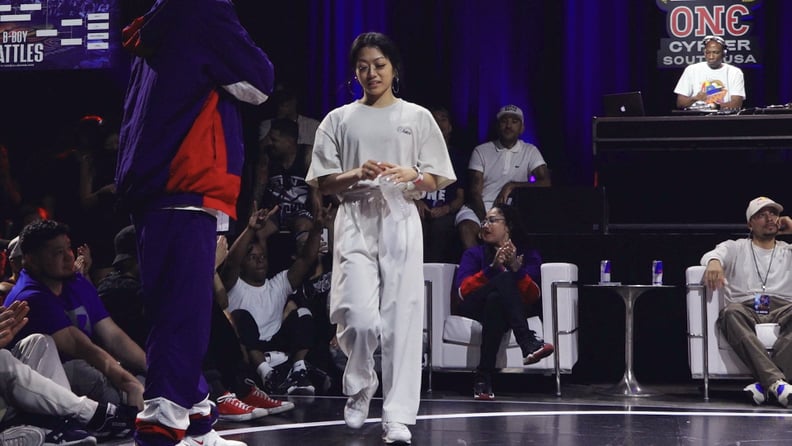 Get in the right headspace
"I think the only part that makes me nervous is the anticipation and the buildup and just the waiting game. But usually when I'm already on stage and I'm in the moment, I'm ready. There's no anxiety or nervousness. It's usually just the anticipation."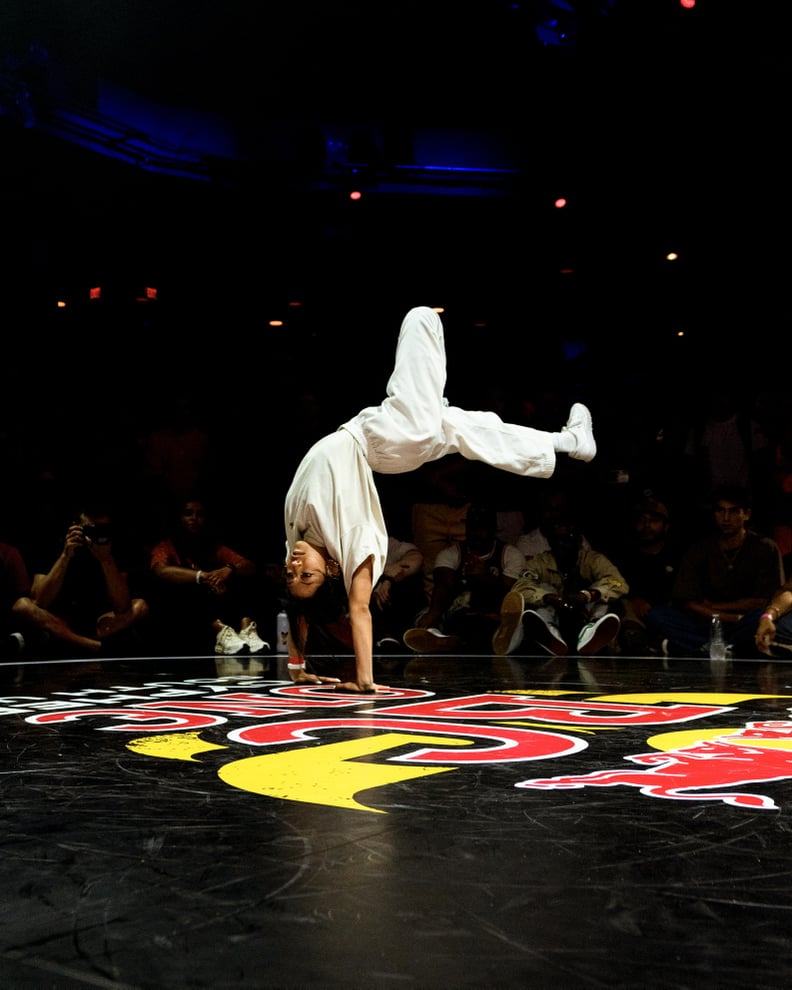 Give it your all on the battle floor
"A majority of the time that I battle, it's either sweatpants — like regular baggy sweatpants — or I thrift a lot for scrubs. Scrubs have been key. They actually work really well for breaking because they are comfortable and easy to move in."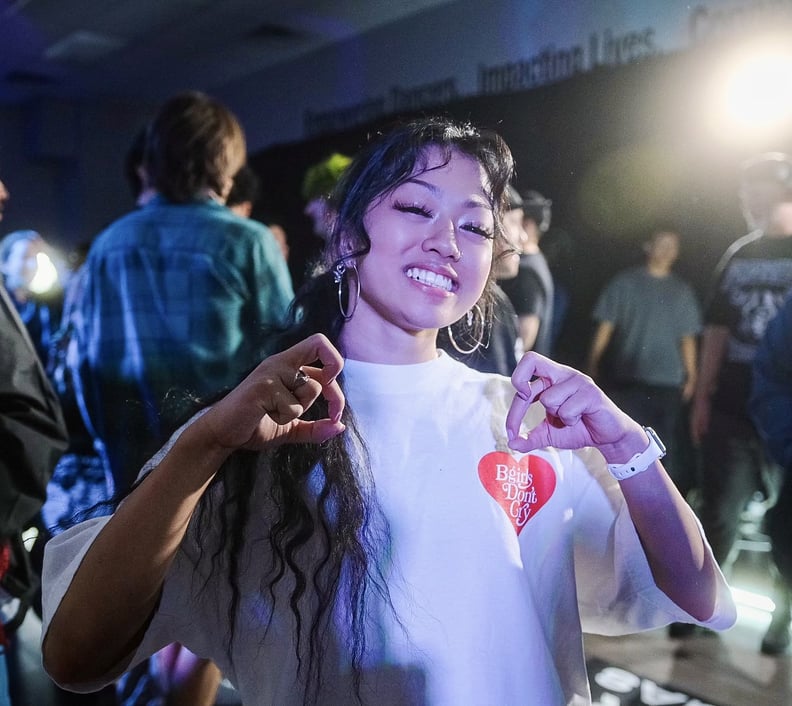 Show off the accessories
"The jewelry is gonna stay. People are always like, 'How do you break with nails, an Apple Watch, rings, and like nine piercings and lashes?' But it actually doesn't get in the way. And it's funny because it's been a look that's been associated with me."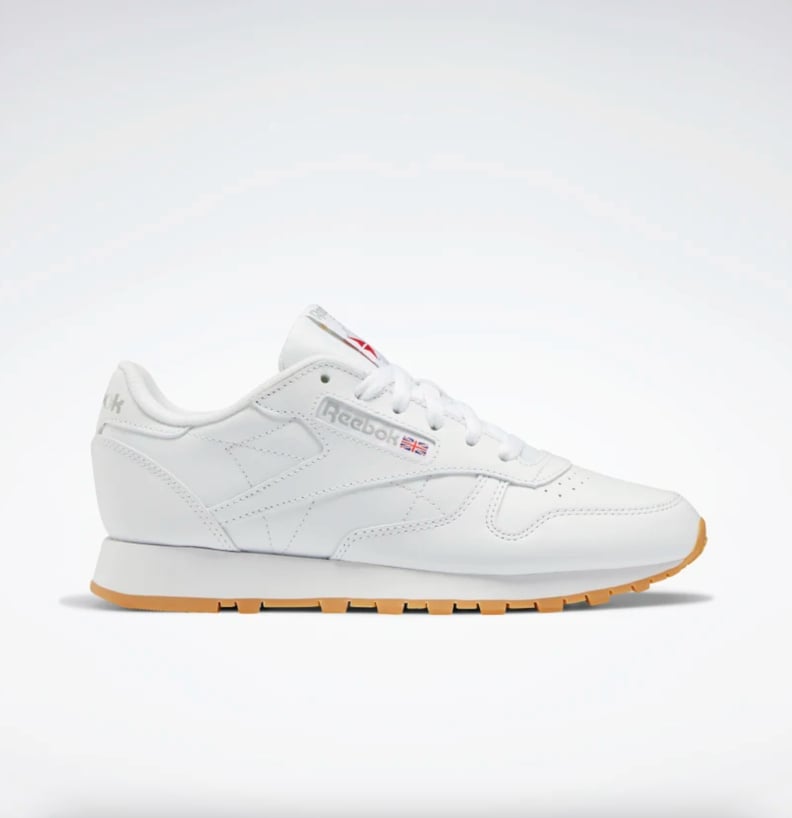 Reebok Classic Leather Shoes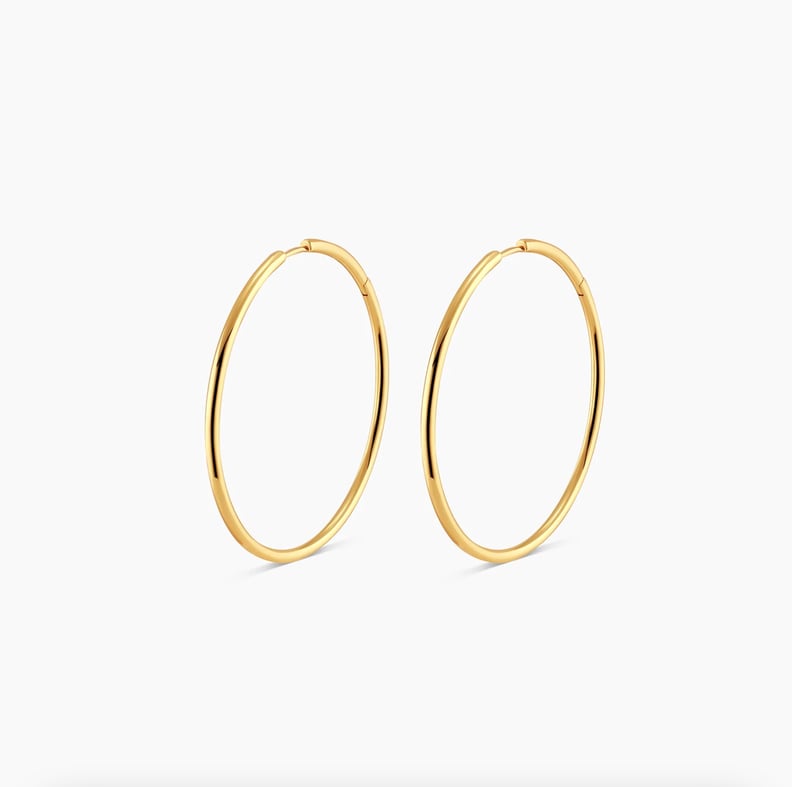 Gorjana Sloane Statement Hoops