Robin Arzón's Eyewear Collab Features This Subtle Nod to Her Latinx Heritage
As POPSUGAR editors, we independently select and write about stuff we love and think you'll like too. If you buy a product we have recommended, we may receive affiliate commission, which in turn supports our work.
If you've never taken a class with the charismatic Robin Arzón, her tendency to speak in mantras might catch you off guard. But the head instructor and vice president of fitness programming at Peloton has such an inspiring career journey, she can't help but encourage others. "It's all possible," she tells POPSUGAR. "What if we put energy into believing rather than worry? What if we started asking ourselves, 'What's right with me?'?"
A former corporate attorney, she left law in 2012 to pursue her newfound love of fitness. What began as a hobby turned into a successful second act. Her platform's exploded in the years since she joined Peloton in 2014. Today, she is closing in on one million Instagram followers, has authored two bestselling books, and, at age 40, has run more than two dozen marathons.
"Things I've wished and prayed [for] — and dreamed about and vision boarded about and journaled about — are starting to come to fruition now," Arzón says. "I also feel like I'm just getting started. So, it's surprising to me that we can live in that 'both and.' We can be grateful and voraciously ambitious."
One new frontier for the multihyphenate? Eyewear. She just dropped a limited-edition capsule collection of sunglasses with Diff, a brand that works with organizations like Sightsavers to get eye exams, glasses, surgeries, and medicines to those in need. "I was so excited when the conversations got started with my team because I've been a consumer of Diff for years now," Arzón says. "I love the charitable component. I actually run in a lot of their frames. Now I have my own to run in."
"[W]e can live in that 'both and.' We can be grateful and voraciously ambitious."
Her collection includes two styles, each available in three different colorways. La Reina features an angular oversize shape, a distinct crown pattern on the lenses, a modern flat top, and thick metal temples. "Incorporating the crown is hugely symbolic, not just because of the historical significance of a crown, but because of what that lived value system of 'chin up, crown on' means to other areas of our lives not involving style," she explains. "But of course, if you look good, even better. The Reina shield frame has the etched crown, and I also wanted to infuse some of my Latina roots, so we've got Cuban links on the shield style." Meanwhile, La Jefa is an updated aviator style, showcasing unique angled lenses, a sleek metal frame, and a top bar. A detachable gold chain rounds out the collection, ensuring that you can stylishly keep your sunnies nearby.
Since Arzón is all about that on-the-go life, she walked POPSUGAR through the summer essentials she's shopping right now. Whether you're gym- or vacation-bound, refer to Arzón's packing list to look and feel your best this season and beyond.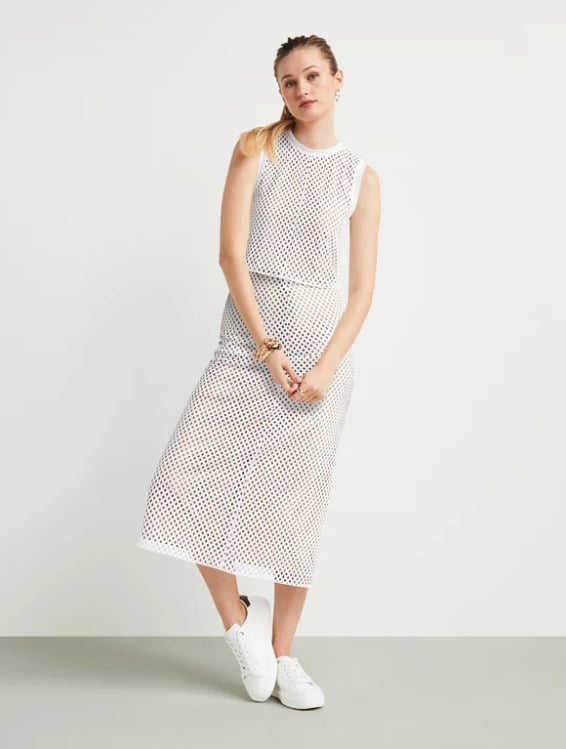 GSTQ Mesh Tank Set
"My recent obsession is GSTQ mesh sets ($115) that I live in. You asked about my motherhood style. I just slapped on black briefs and I was walking down the West Side Highway, honey. We were ass out. But the GSTQ mesh dress, I'm obsessed."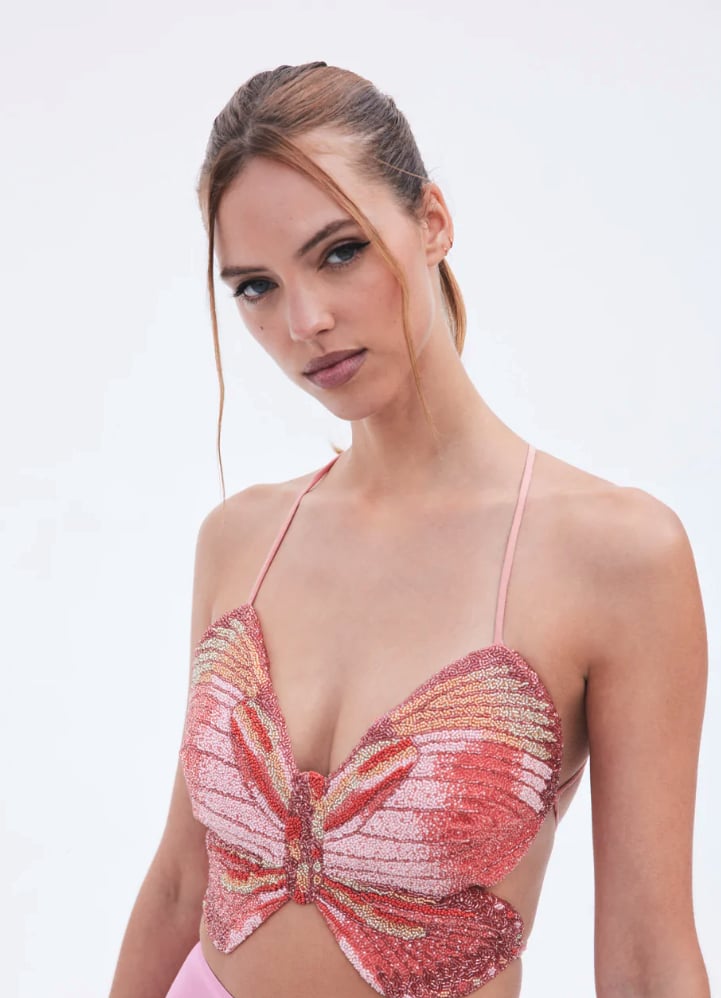 Cult Gaia Parvana Top
"Cult Gaia crop tops. They do a butterfly crop top ($498) that I'm gonna overly wear. My friends are gonna be like, 'Can you take off the butterfly top? Really?'"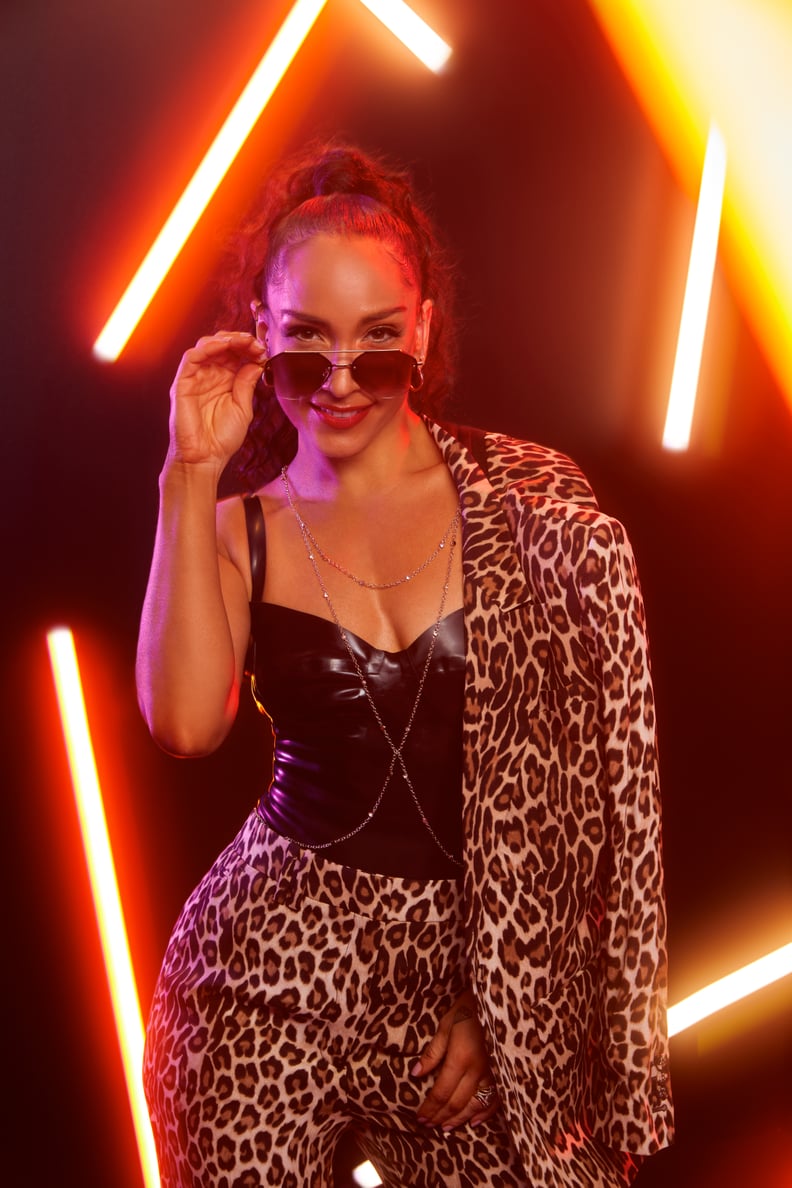 Robin Arzón x Diff Eyewear La Jefa Sunglasses
"The La Jefa frame ($98) has stripes that are reminiscent of the Cuban and Puerto Rican flags. So it's a vibe. It's like Latinx culture meets '90s meets hip-hop meets East Coast swag."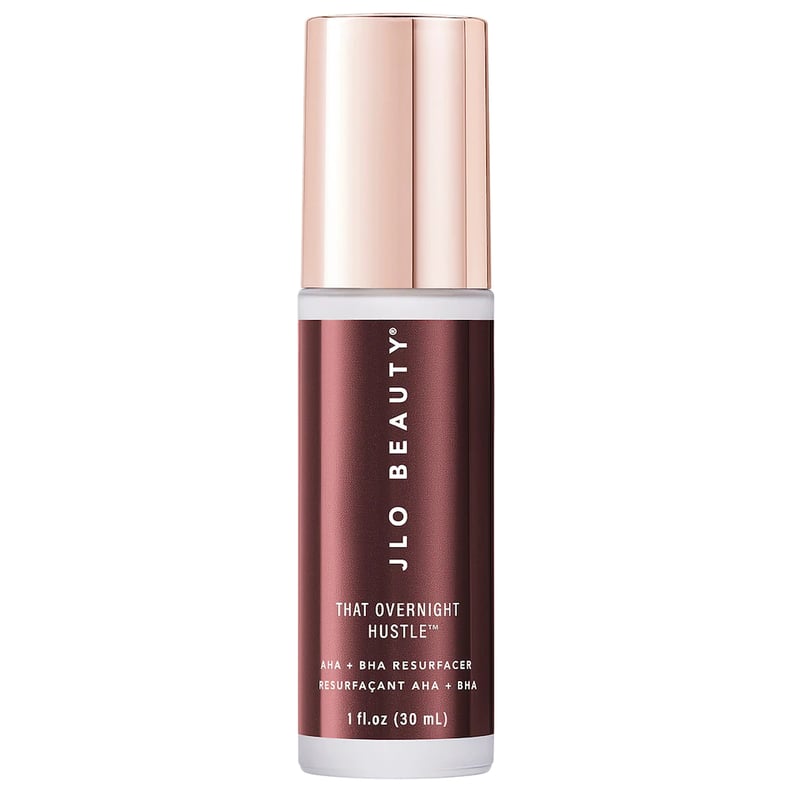 JLo Beauty That Overnight Hustle AHA + BHA Resurfacer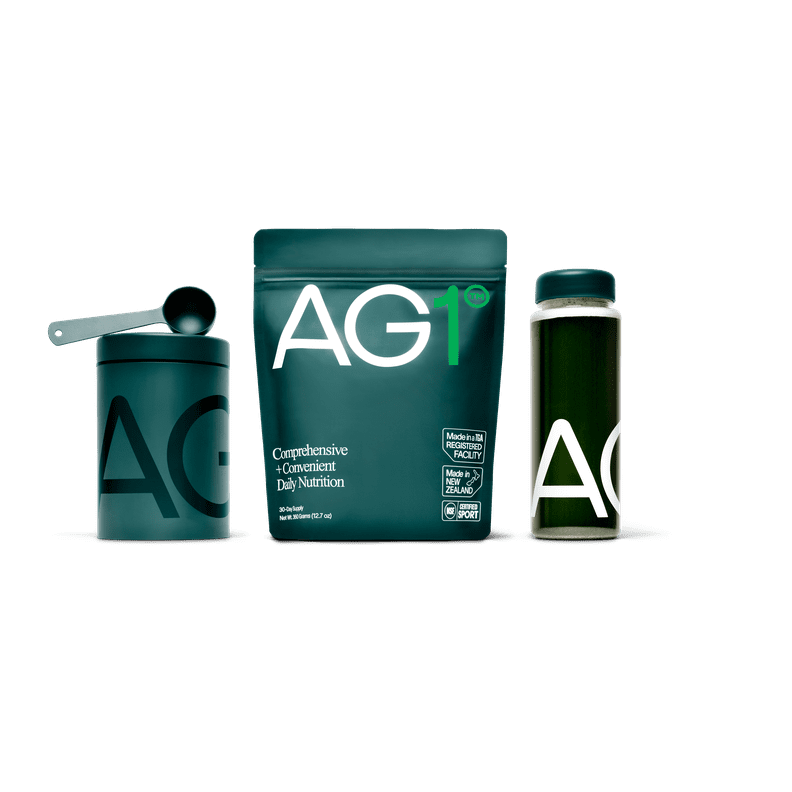 Athletic Greens Supplement
"People ask, 'How do I feel good?' It's the small decisions. I'm an investor in AG1 by Athletic Greens ($99 for a 30-day supply and $79 for a monthly subscription). I've taken it 365 religiously, and I have for over five years, which is why I invested. When we're not feeling our best, it's like, have you had a glass of water? Have you had your vegetables and had more than an hour of sleep? They're not sexy answers. AG1 for sure is on my shopping list."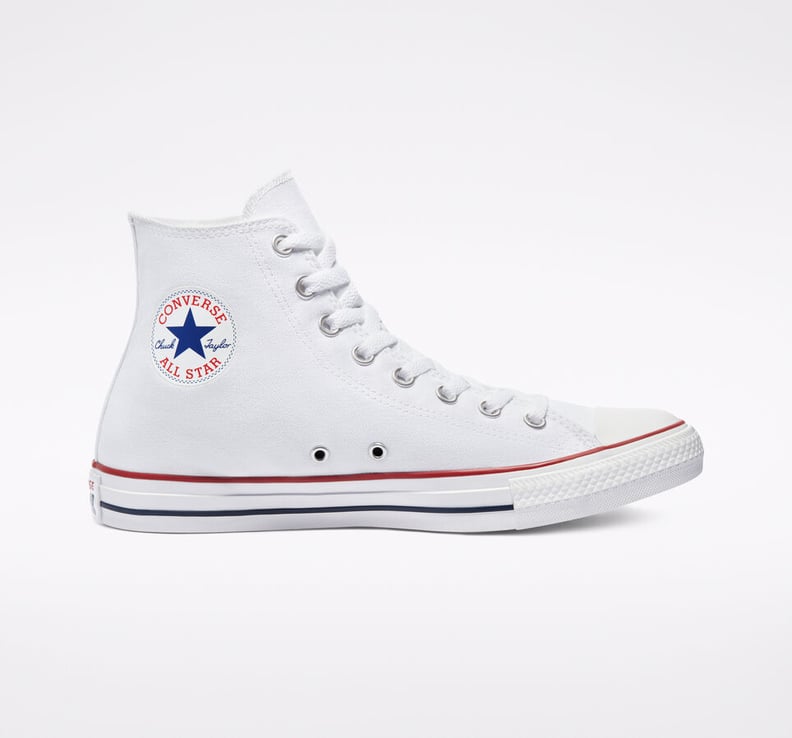 Converse Chuck Taylor All Star White High Top Shoes
"I revamped my sneaker collection, and I'm really loving just Converse Chucks ($65). That mesh dress with a Converse Chuck and lingerie underneath is like a moment."