As POPSUGAR editors, we independently select and write about stuff we love and think you'll like too. If you buy a product we have recommended, we may receive affiliate commission, which in turn supports our work.
We know what you may be thinking. Shorts for summer? Groundbreaking. But hear us out — there's a reason shorts are the first thing that come to mind when you think of summer fashion. They're the perfect blend of comfy and cute. It's practically impossible to get too hot while wearing shorts — plus, there are more different styles to choose from than ever.
Old Navy is our current one-stop shop for every kind of shorts you can imagine. Classic denim cutoffs? Old Navy has them. Flowy linen and patterned options? Check and check.
It's a common misconception that shorts can only be worn as part of a casual look. However, they don't have to be inherently less formal or less stylish just because of the hacked hemline. Sure, shorts are great when you're heading to the beach or just running errands around town, but they can also be dressed up.
In case you don't believe us, we created this comprehensive style guide on how to wear shorts for different summer occasions. We have your beach and shopping outfits covered, but also a brunch look and a party look. Keep reading to check out how we would style some of Old Navy's most adorable shorts.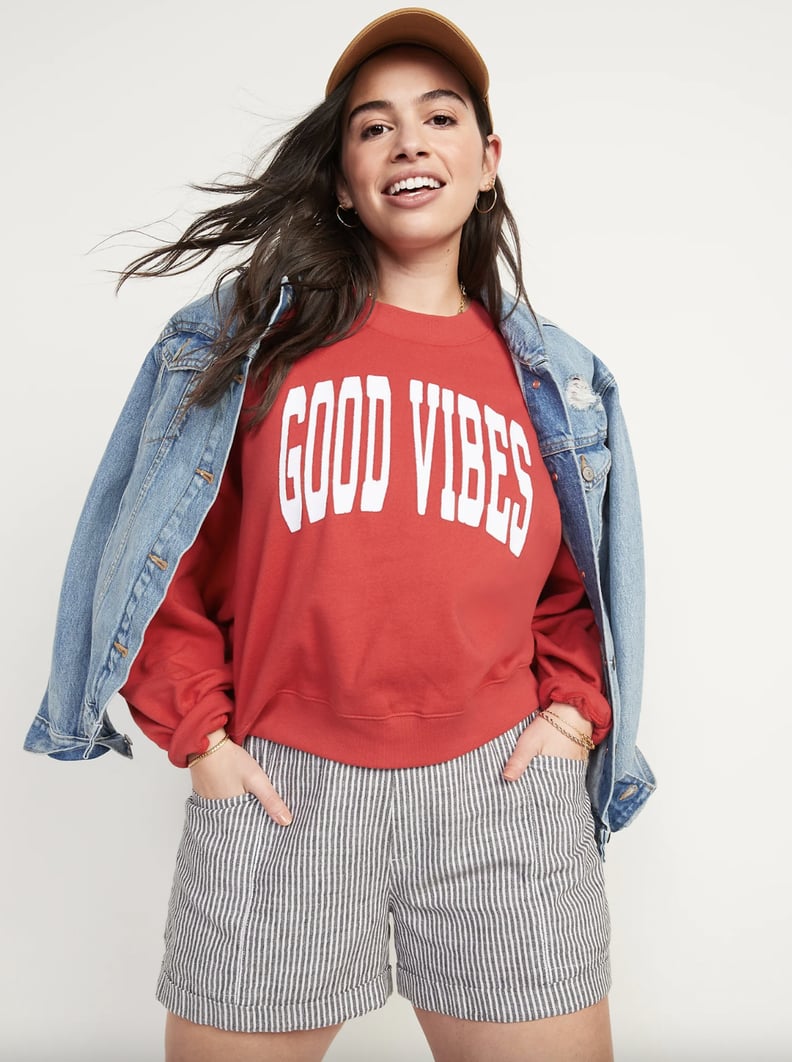 For the Farmers' Market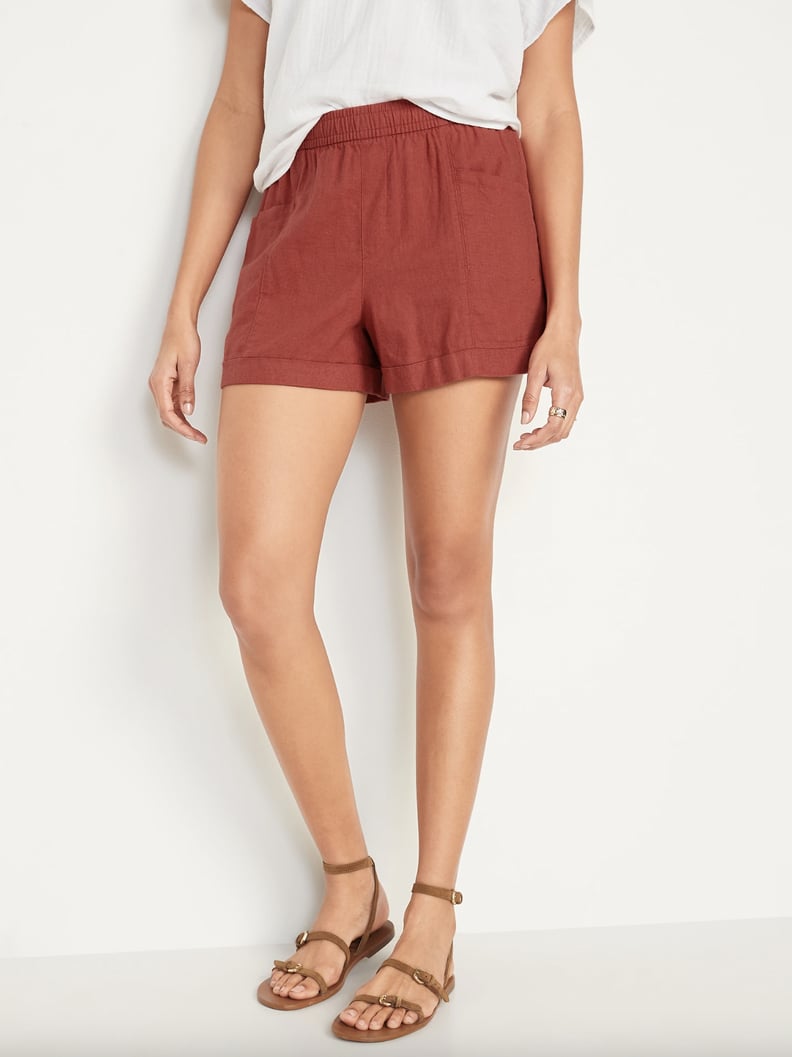 For a Party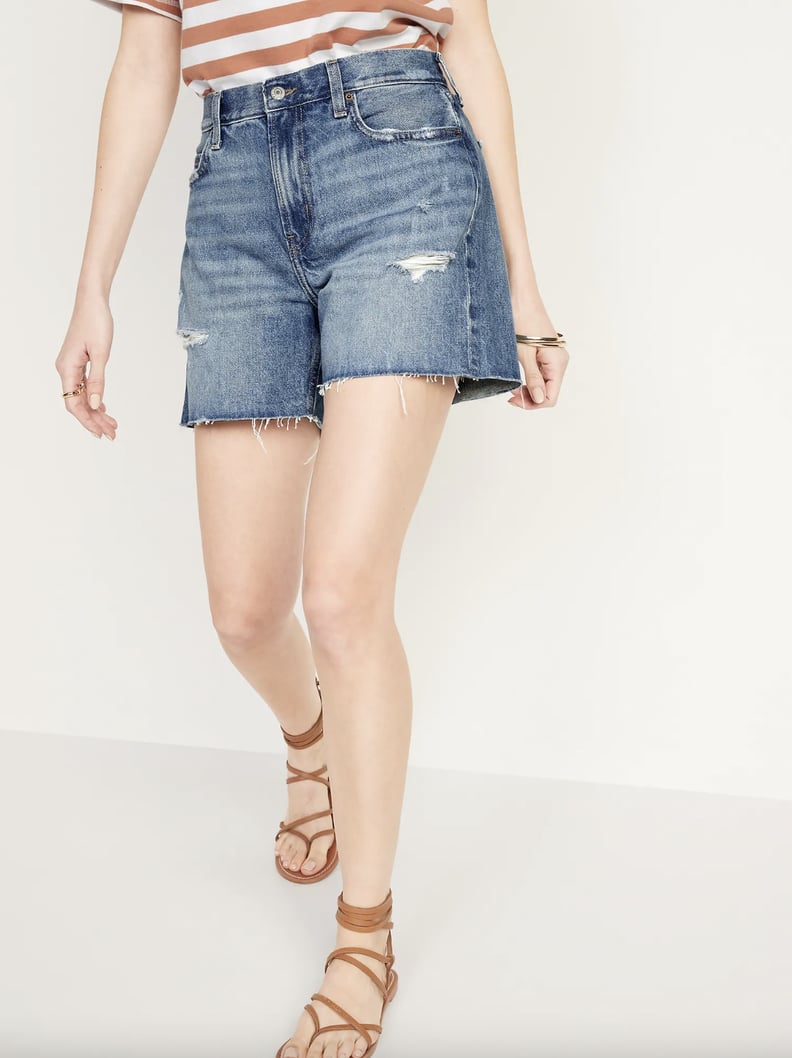 For the Beach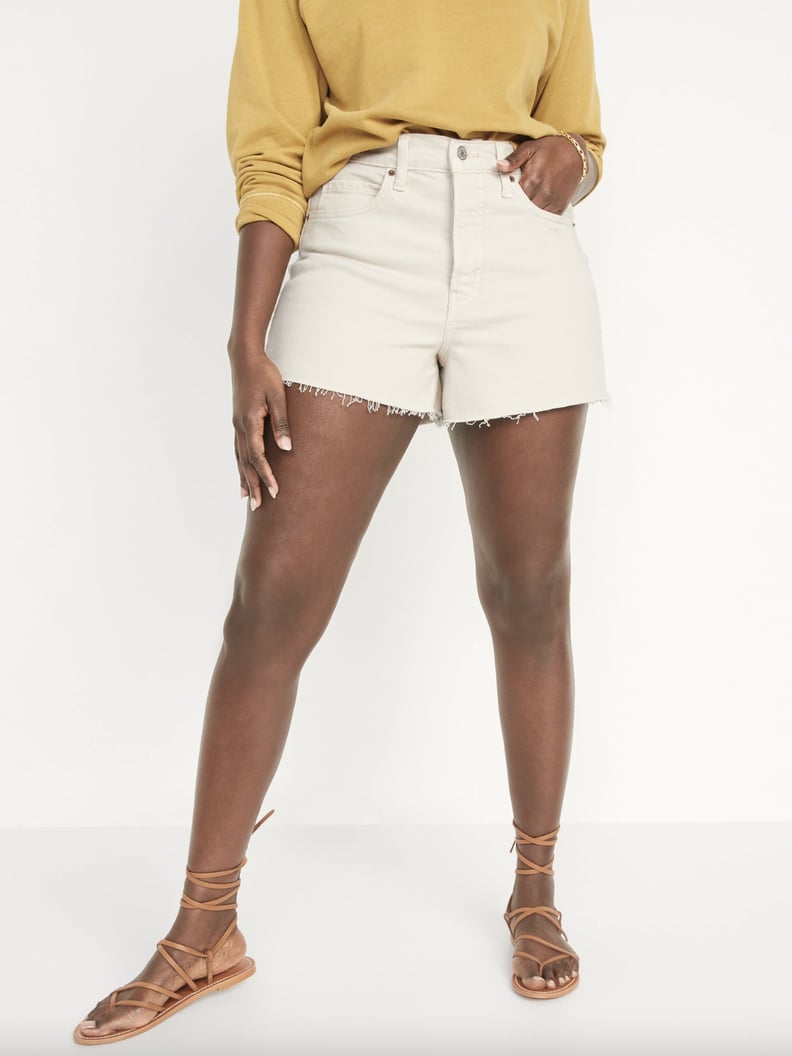 For a Weekend Brunch