As POPSUGAR editors, we independently select and write about stuff we love and think you'll like too. If you buy a product we have recommended, we may receive affiliate commission, which in turn supports our work.
The holidays are when accessories have their most glorious moments. We find ourselves topping off outfits with satin mini bags, crystal-encrusted heels, and chandelier earrings, but this year, consider putting just as much thought into a waist belt to cinch your look. Who knows? It just may be the unexpected It accessory of the season.
When it comes to styling a belt for any given night during the holidays, whether at home or for yet another holiday office party, it goes without saying an element of sparkle and shine is not a want but a need. To any fashion enthusiast's delight, there are more ways to incorporate the underrated accessory into your final outfit than you might think. Ahead, here are five tips to find the perfect belt to make your waist the life of the party this year.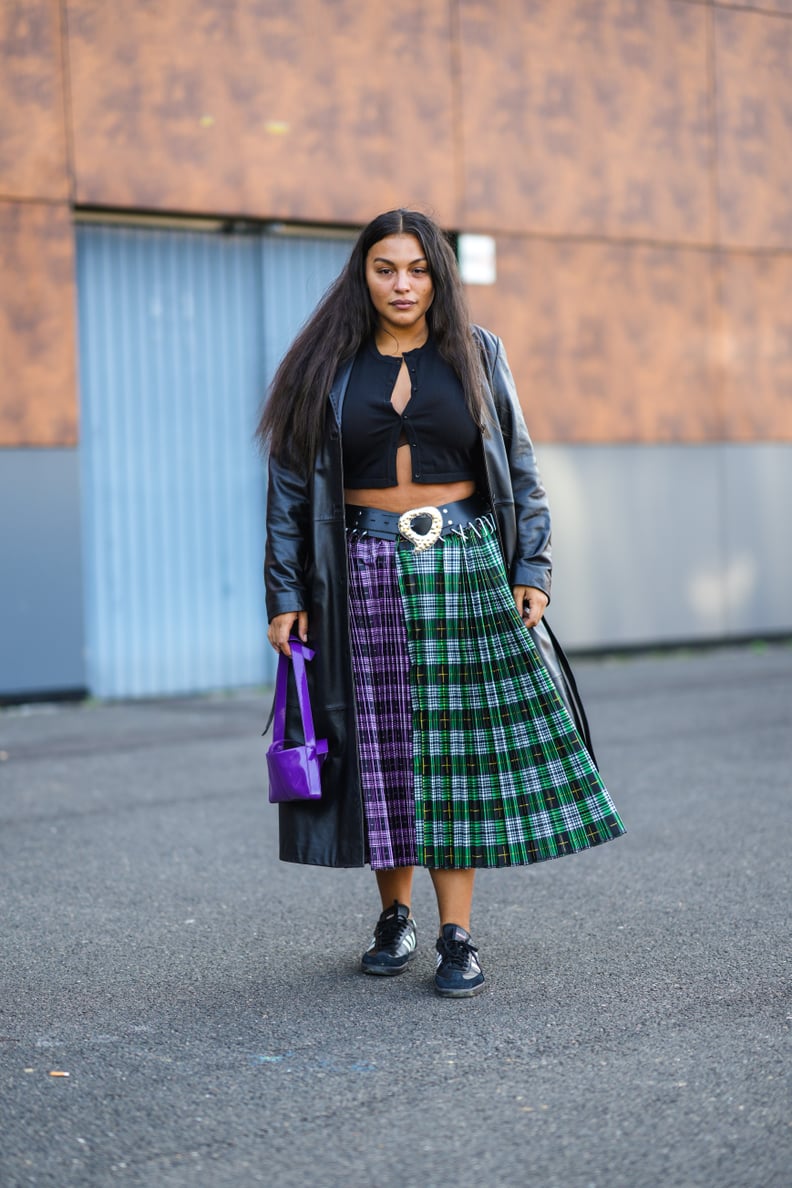 Tip 1: Keep the Sparkle Front and Center
Want all the attention on your accessories? Cinch your waist with a sleek belt with a crystal-encrusted or major metal buckle at its center. The end result is a no-fail look you can take from day to night during the holiday season.
Manolo Blahnik Hangisi Crystal-Embellished Belt
Tip 2: Bling It Around Town
When you can't help but want to incorporate some bling (as you should), a full-on crystal mesh belt breathes life into any outfit. Try layering yours under a jacket to create an element of surprise. Bonus: the flexible nature of these belts makes for a super-comfy wear.
B-Low The Belt Farah Belt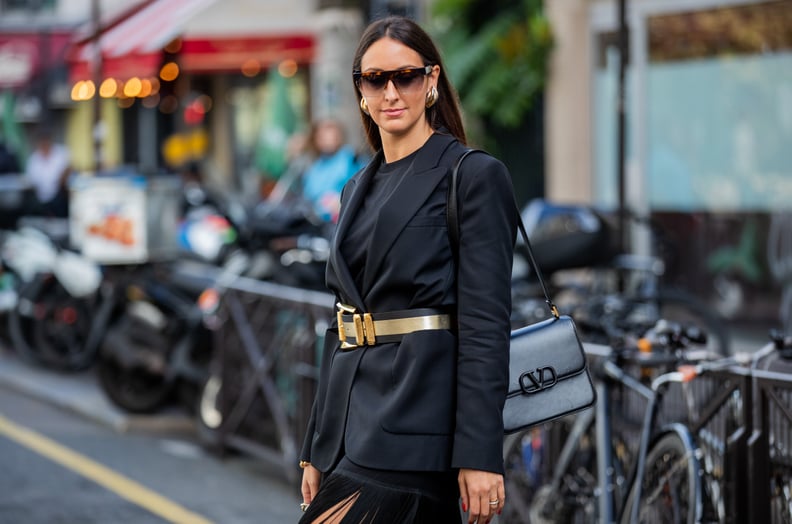 Tip 3: Go For Something Shiny and Structured
Sometimes, a sleek evening outfit does better without the distractions of belt buckles, so you'll be better off with a sleek, smooth, metal design that comes with a discreet closure. Either a thin or wider design will do the trick, and you can try incorporating crystals or sequins into your outfit that will reflect off of your belt brilliantly.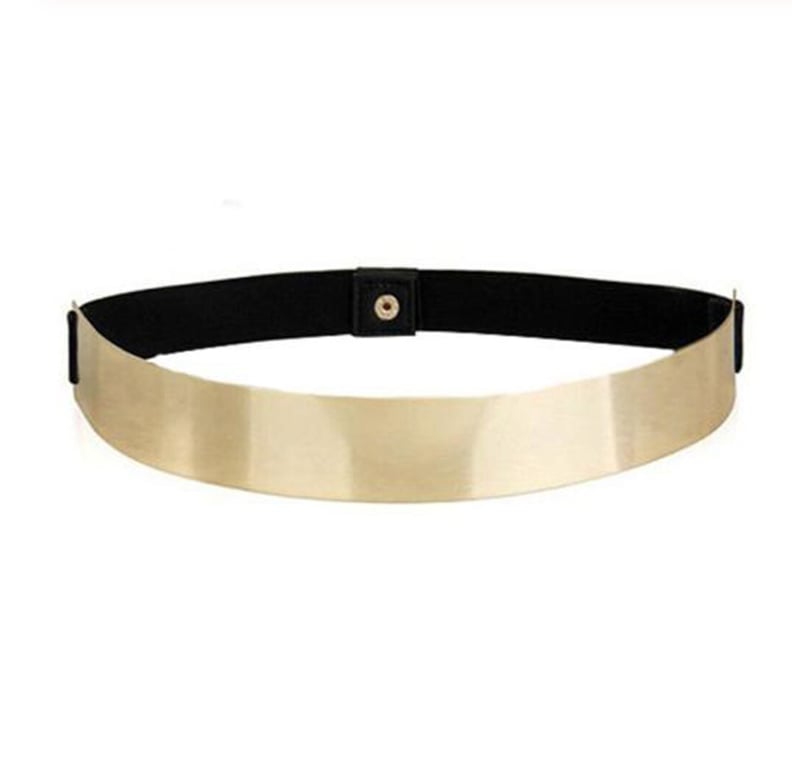 J. Brooks Boutique Shine On Mirror Belt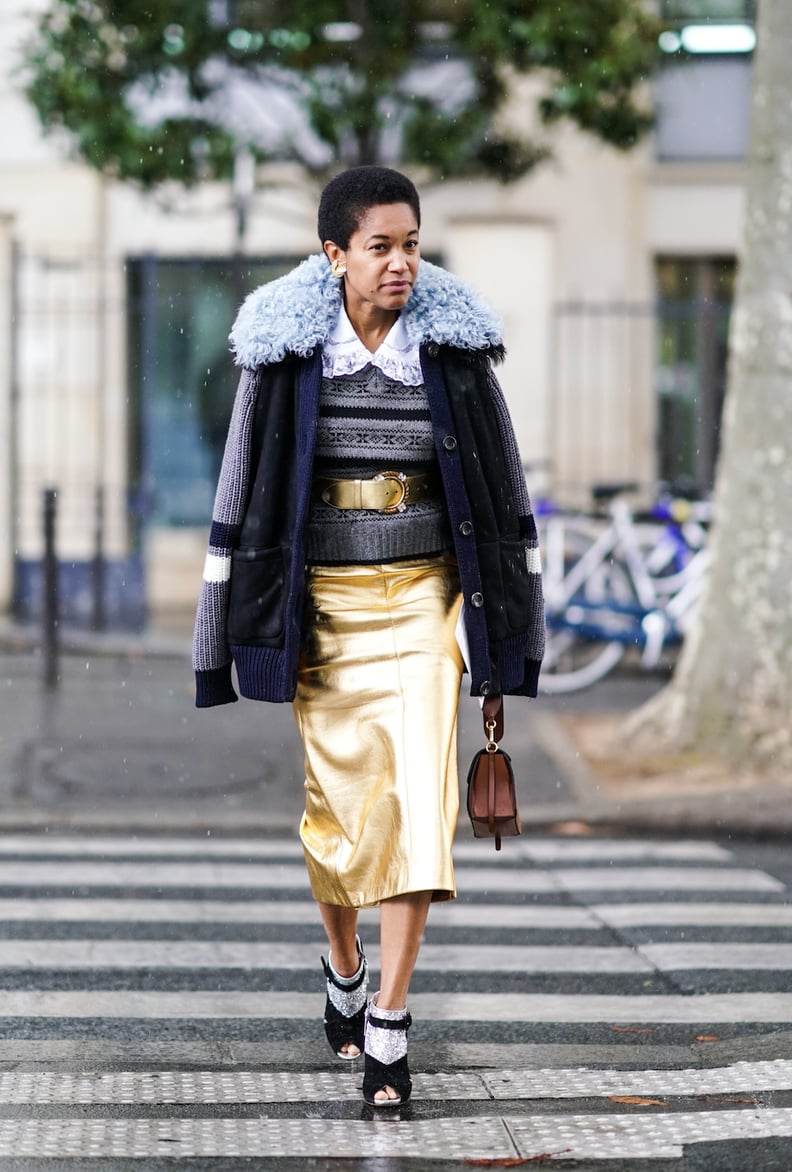 Tip 4: Pump Up the Metallics
Snag a belt with a metallic finish for a more practical approach to adding a sliver of shine to your waist for the holidays. Enough of a statement for nighttime wear but wearable enough to style with a sweater or jeans, it's the accessory you'll want to get your hands on, whether you've got grand holiday plans or not.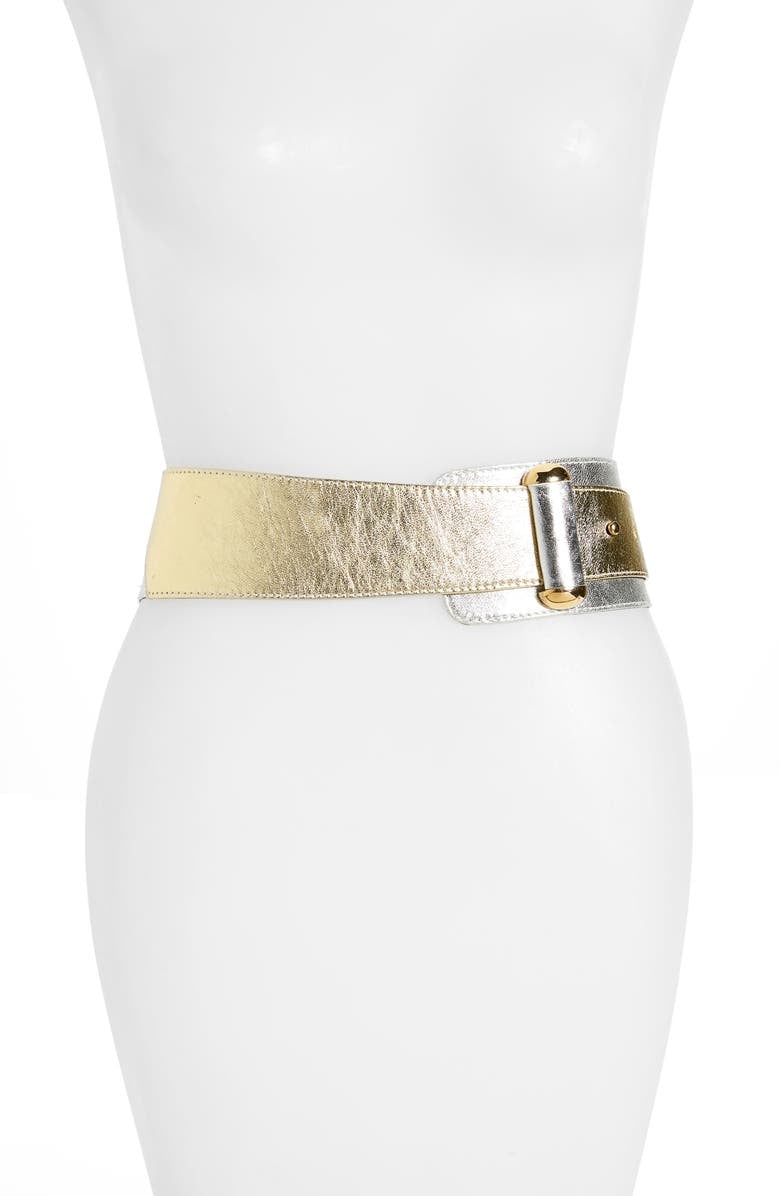 Raina Vixen Leather Belt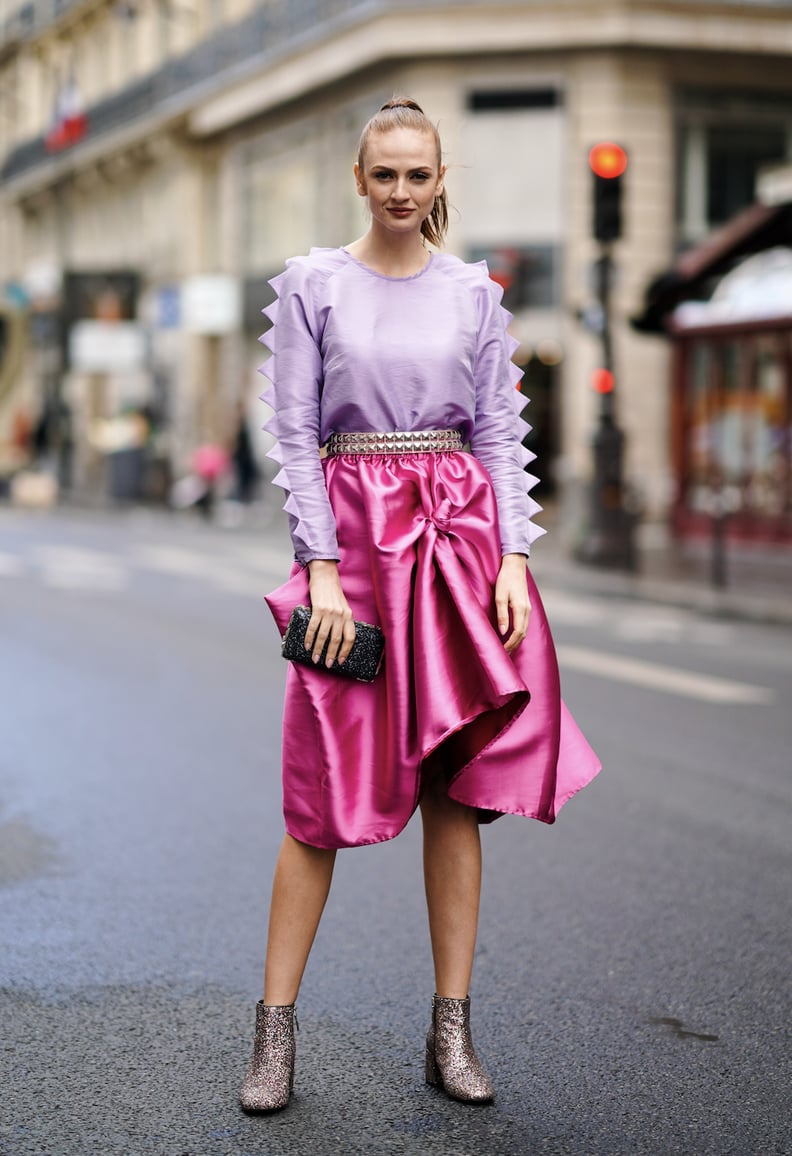 Tip 5: Stud and Slay
A studded belt adds more than a bit of glitz and glam to your holiday getup; it adds an unexpected touch of edge as well. To really play up the look, use the belt to cinch a voluminous satin dress for any cocktail events headed your way.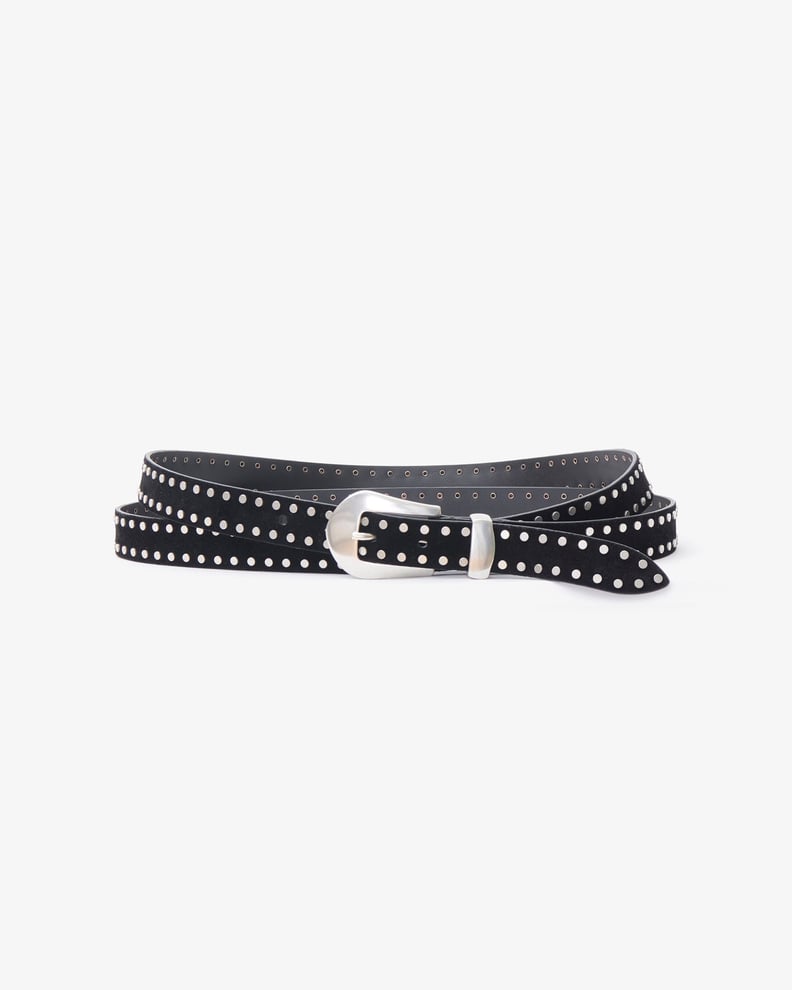 Isabel Marant Dola Belt