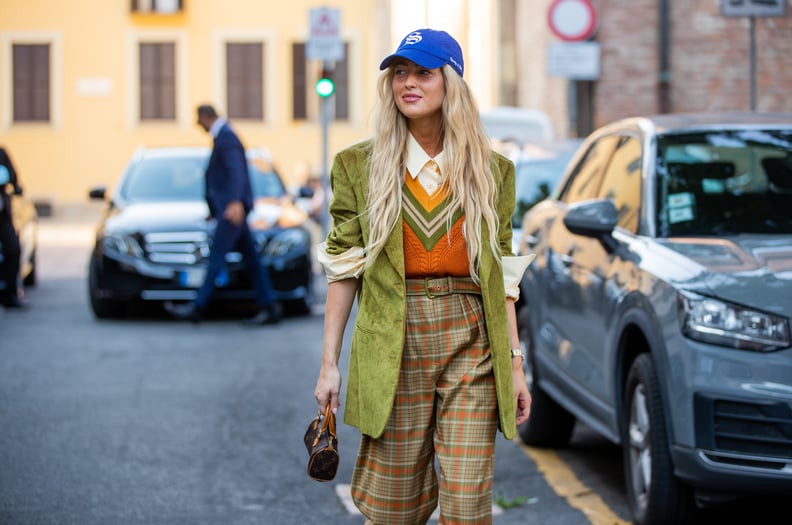 Getty/ Christian Vierig
Getty/ Christian Vierig
As POPSUGAR editors, we independently select and write about stuff we love and think you'll like too. If you buy a product we have recommended, we may receive affiliate commission, which in turn supports our work.
After spending much of last fall at home in mostly loungewear, I'm embracing the power of color to bring excitement and joy to the art of dressing. Fall may have a set palette of neutral shades, but I'm defying all rules by boldly showing my personal style with bright pieces that can enliven any look.
As I bid summer adieu, the only thing bringing me comfort is the chance to experiment with durable layers that are extremely wearable and versatile. This season's iterations of sweater sets and coats are far from boring, so I may or may not have been secretly waiting for fall to wear them. This autumn is all about having fun with fashion again, and colorful layering is a potent way to achieve this.
Whether you opt for a preppy sweater vest with a soft-pink chevron pattern or a matching blue cardigan and top set for an eye-catching monochrome moment, there are endless ways to introduce color to your wardrobe. Ahead, take inspiration for combining different layers into standout outfits that'll garner tons of compliments, but most importantly, will keep you warm as you brave the plummeting temperatures.
Go For a Monochrome Moment
Whether you acquire a matching sweater set or pair similar-toned separates, creating a monochrome upper look is visually appealing. Don't be afraid to get creative and experiment.
Extend It to the Whole Look
Continuing the monochrome theme, extend it to the whole ensemble by styling separates in the same shade together. The key to making each piece stand out is to differentiate them by fabric, texture, or style.
Center Your Look Around a Top
For a subtle pop of color, consider adding a bright tank to a neutral blazer and shorts set. It will create a nice visual contrast, and give your look more oomph.
Throw on an Eye-Catching Sweater Vest
Let your sweater vest do all the talking by opting for a bold style with a colorful gradient. If you're feeling brave, layer it over a vivid turtleneck, and step out with confidence.
Finish Off With a Statement Coat
Colorful leather is the trend I personally can't get enough of, whether it's an eye-catching green trench coat or a buttery pair of culottes. Finishing your look with a bright statement jacket is an easy way to make it stand out.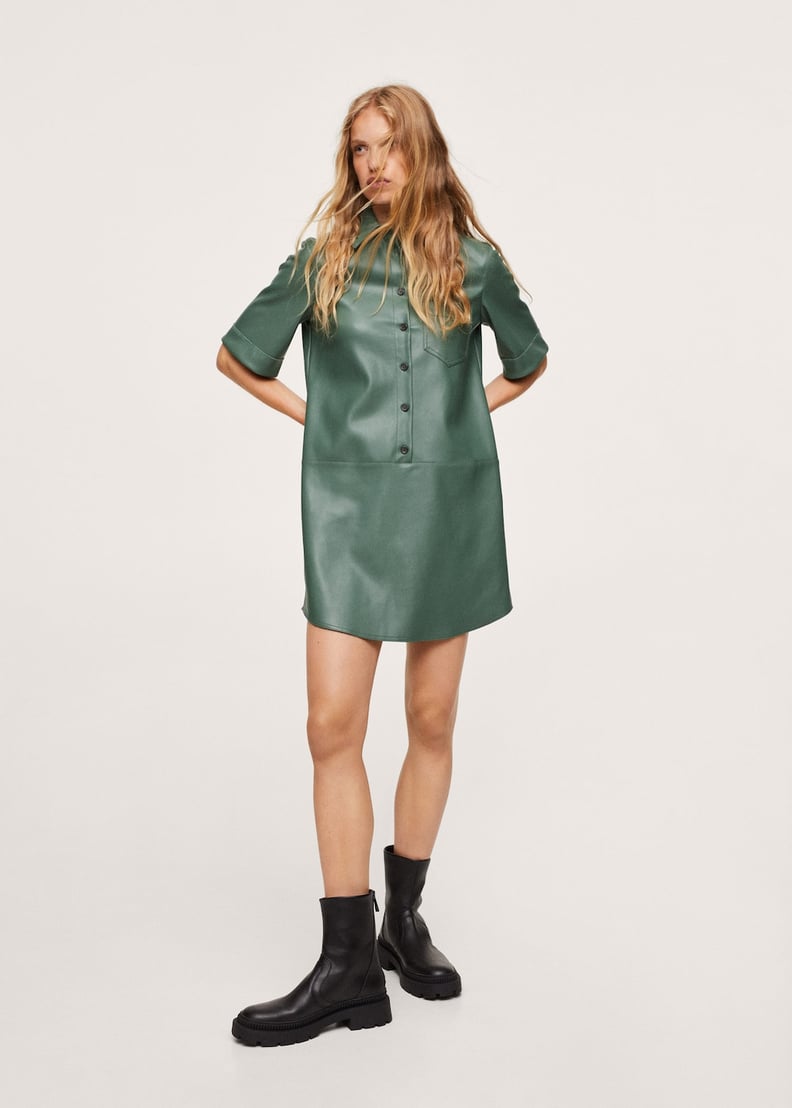 For a Cool Edge: Mango Faux Leather Shirt Dress
Tap into the colorful leather trend with this edgy Mango Faux Leather Shirt Dress ($80). It's so effortlessly cool and polished, you'll get lots of compliments on it.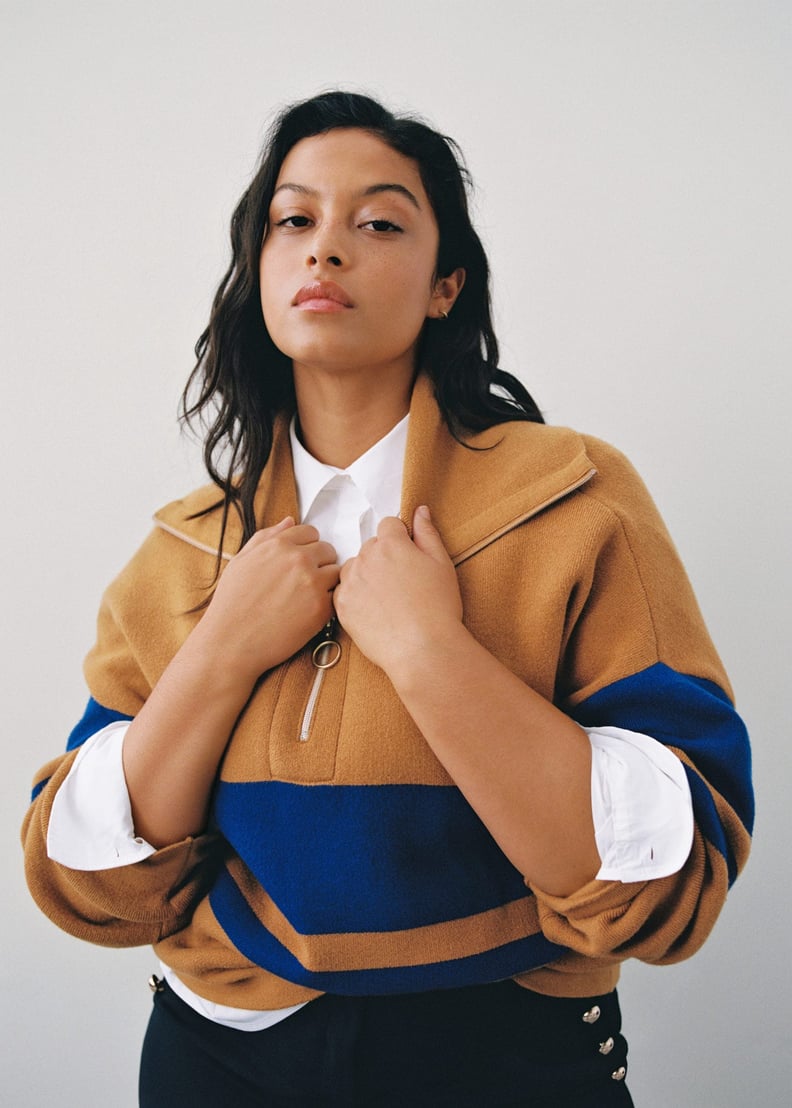 For Cozy Outerwear: Zip Knit Sweater
This Zip Knit Sweater ($80) is a colorful twist on a typical fall layer, and we love how comfortable it looks. From the stripes to the zip inserts, everything about it feels fresh and modern.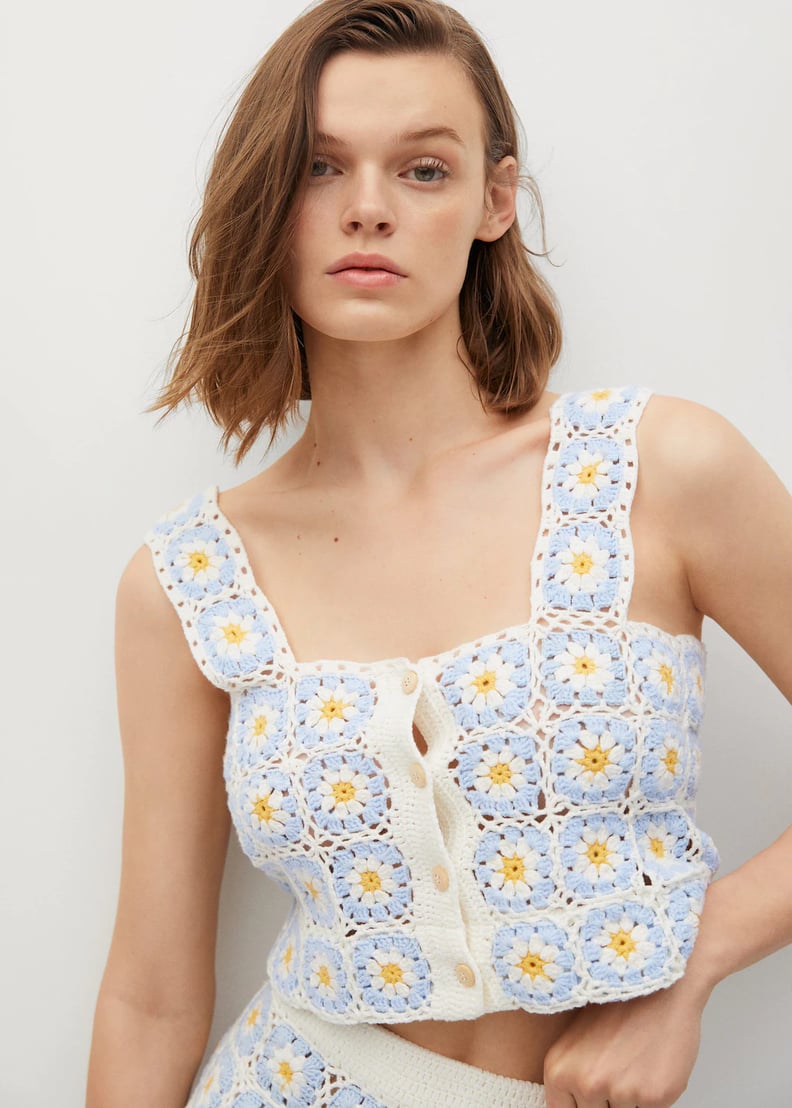 For a Cute Print: Handmade Daisy Crochet Top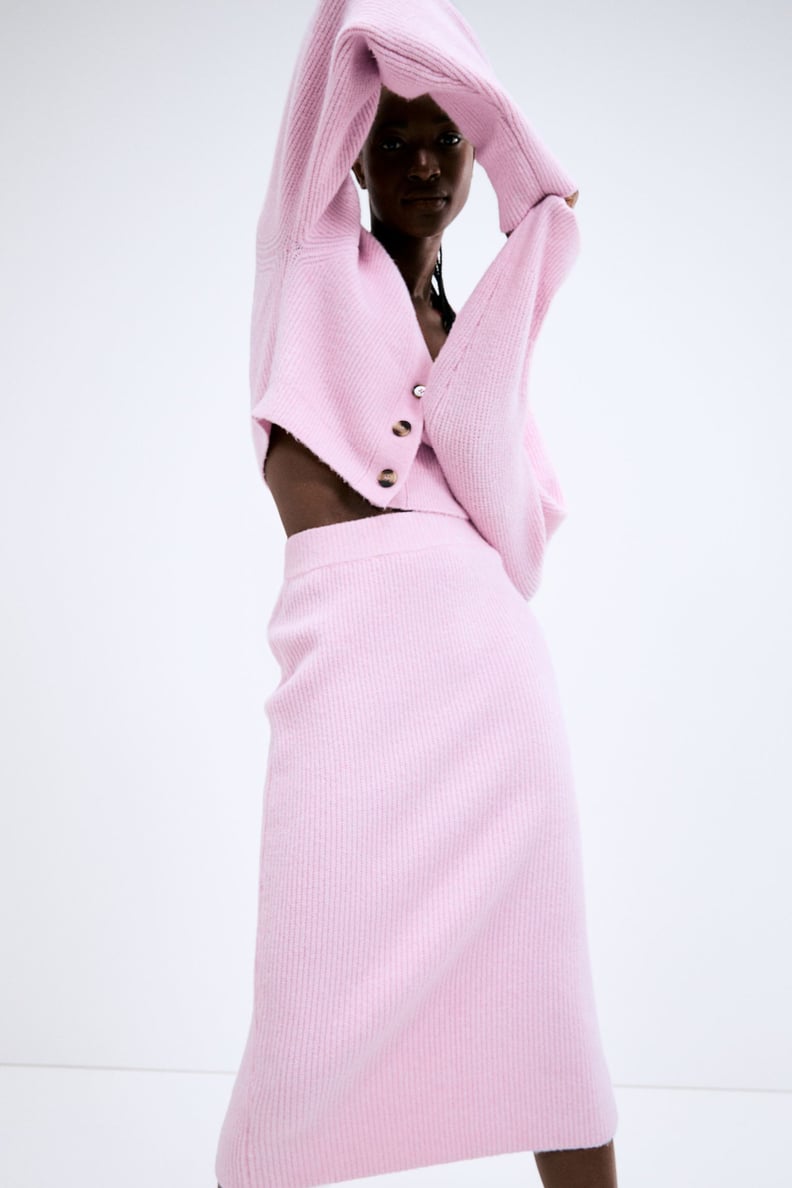 For a Soft Splash of Color: Ribbed Pencil Skirt
Style this Ribbed Pencil Skirt ($30) with its matching pink shirt for a striking monochrome moment.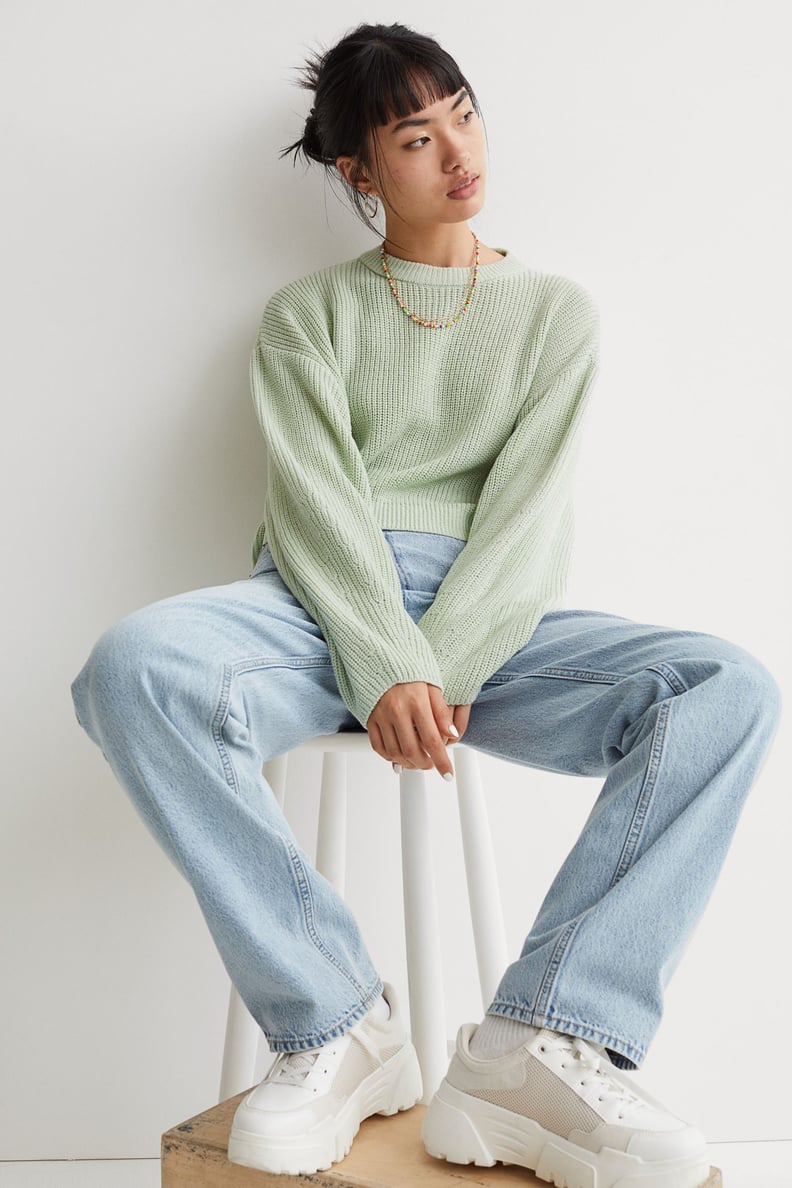 For an Everyday Piece: Rib-Knit Sweater
This Rib-Knit Sweater ($18) styled with your favorite denim jeans? The most effortlessly cool and comfortable everyday look.
For Preppy Vibes: Cable-Knit Sweater Vest
Channeling your inner school kid or actually headed back to campus this fall? This Cable-Knit Sweater Vest ($20) will make you look preppy and put-together for class. It's a fun way to add subtle color to your fall layers.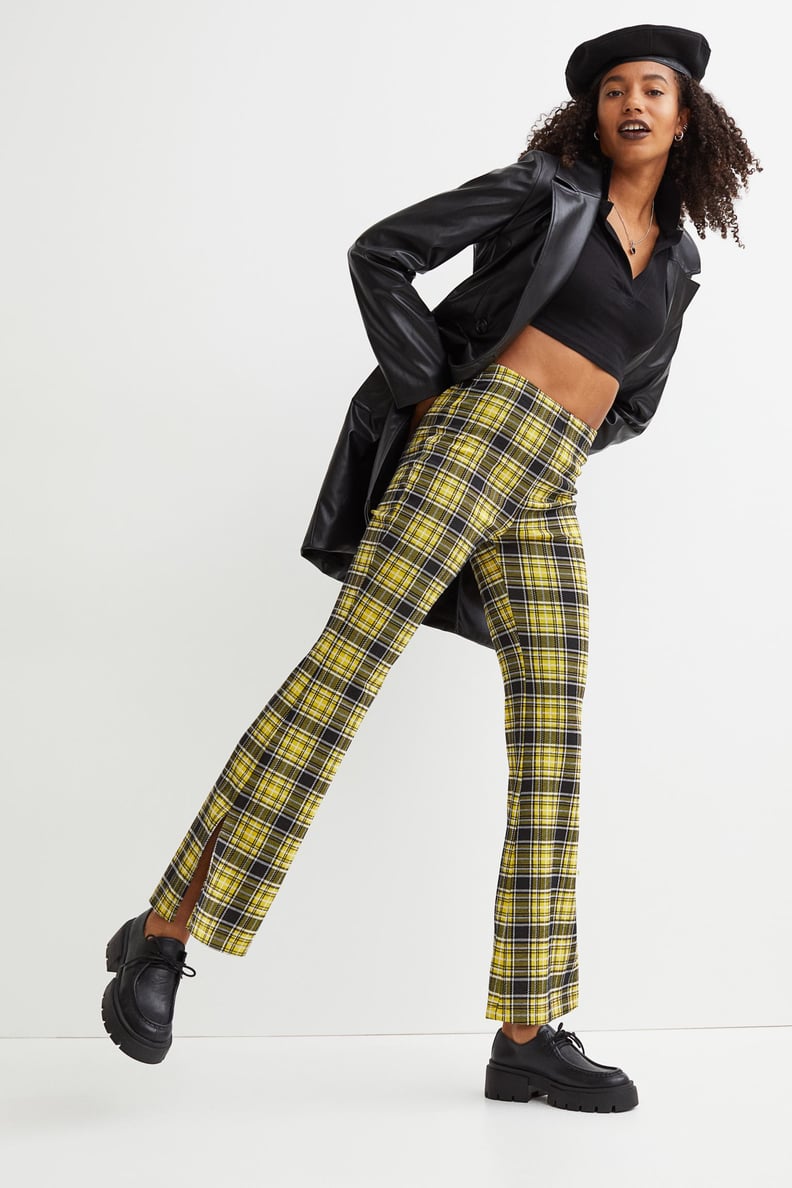 For a Bold Statement: Slit-Detail Jazz Pants
These Slit-Detail Jazz Pants ($18) will look super fun, no matter what you pair them with. Finish your look with some loafers, a tank top, and a leather jacket.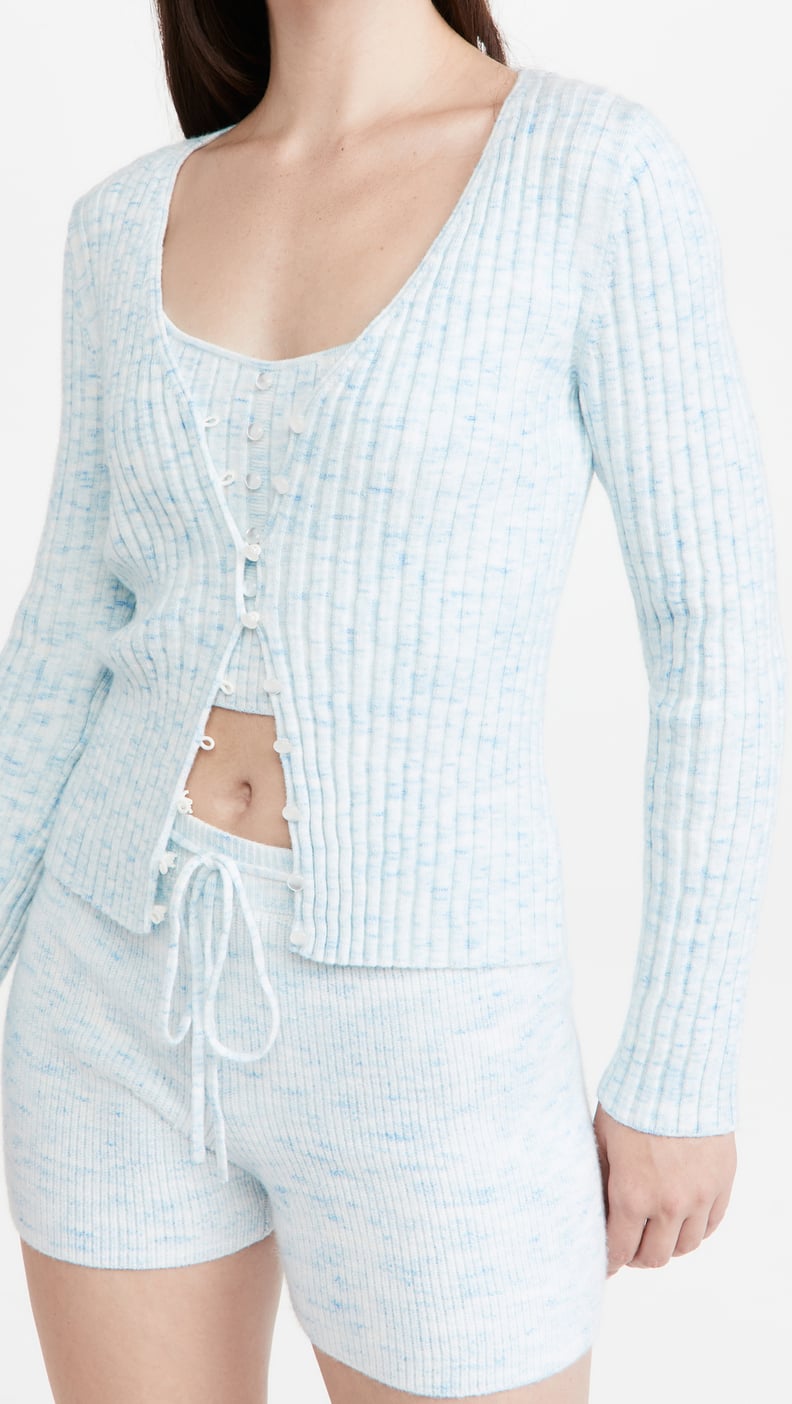 For a Matching Moment: Wayf Frenchie Ribbed Cardigan and Cami Top
When you want something that's both comfortable and body-hugging, turn to this Wayf Frenchie Ribbed Cardigan ($50, originally $99) and Cami Top ($33, originally $65). The light-blue ribbing looks charming and cute.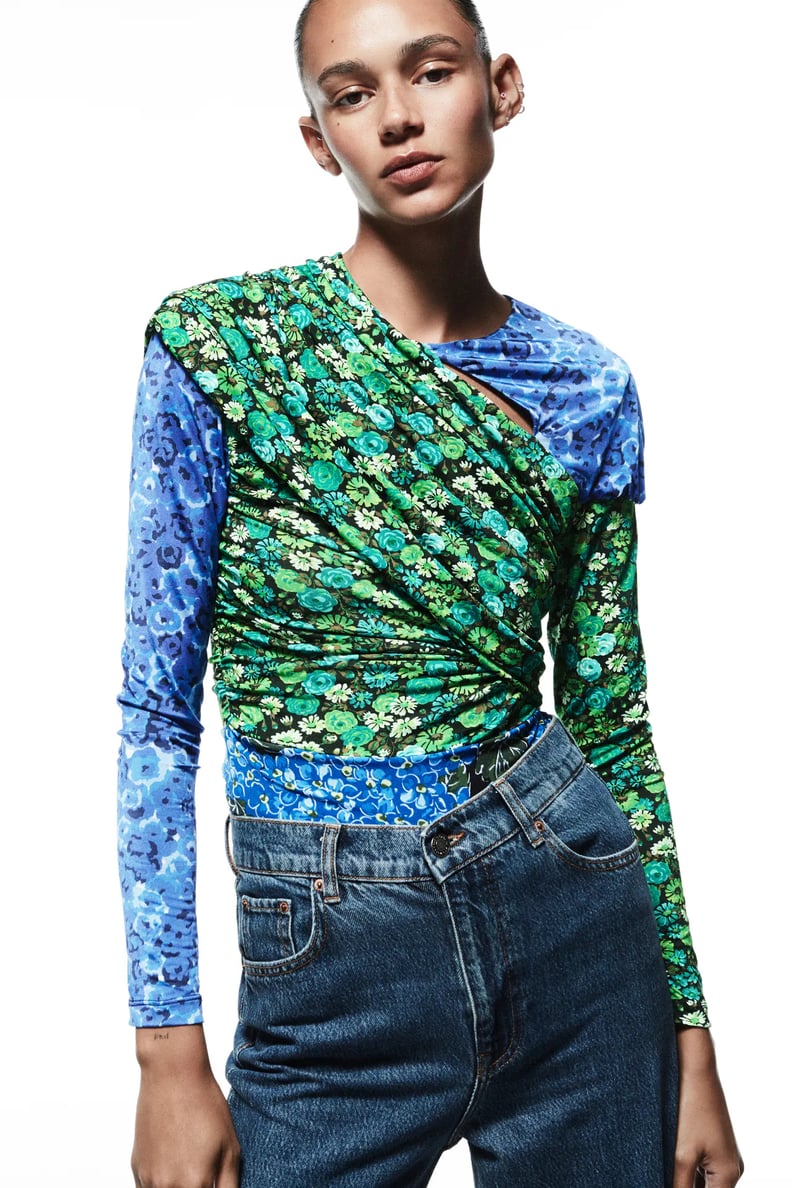 For a Visual Statement: Draped Print Top
This Draped Print Top ($40) looks like a tasteful patchwork of florals, and we're loving the visual effect. Allow it to shine by keeping the rest of the look simple.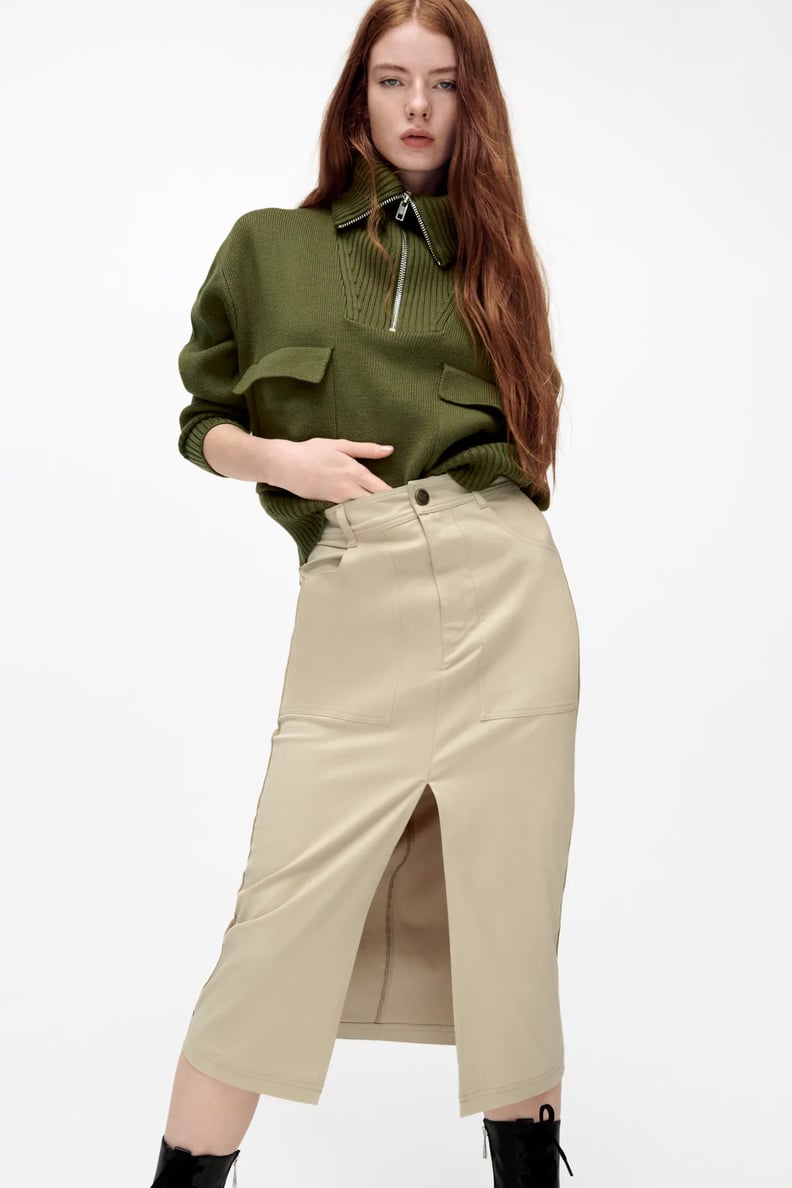 For a Day to Night Piece: Straight Cut Midi Skirt
This Straight Cut Midi Skirt ($40) is professional enough for the office, but you can easily edge it up for nighttime wear. Just swap the long-sleeved top with a fitted bustier bodysuit and you'll transform into the sexiest person in the room.